What is the Price to Silence
the Conservative Movement?
In Oklahoma it is $5,500,000.000
Once again the Republican dominated House and Senate passed a record breaking state budget proving that the Republican Party is no longer the small government, limited spending political party. Seven point two billion dollars ($7,200,000,000.00) was appropriated, approximately one third of the money that state government will be spending in the 2014 budget year.
Spending increased $320,000,000.00 with the increases going to the following areas:
$91 million for common education
$33 million for Higher Education
$3 million for Career Tech
$40 million for the Oklahoma Health Care Authority
4. $1.2 million for the Department of Health
$17.4 million for the Oklahoma Department of Mental Health and Substance Abuse
$44 million for the Department of Human Services
$30 million to Maintenance of State Buildings Revolving Fund
$60 million for repairs and renovation of the State Capitol


But we missed one increase that explains how the Senate paid off Oklahoma County District Attorney David Prater for filing blackmail and computer crimes charges against the leader of the Sooner Tea Party. They paid David Prater by increasing the Districts Attorney Council budget.
To establish a baseline, in the 2012 budget year the District Attorneys Council received $32,887,258.00 for the 77 Oklahoma Counties to share.
In the 2013 budget the District Council received $34,187,258.00 in 2013, a
3.69% increase
in their budget. That is $1,3000,000.00 extra, about what one would expect with inflation factored in.
And for 2014? The District Attorneys Council received $39,687,258.00, a
16% increase
in their budget. That is an extra $5,500,000.00 of which guess who receives the largest chunk… Oklahoma County District Attorney David Prater.
What other state agency got a double digit budget increase? What other agency received a quadruple increase compared to the previous years?
State troopers didn't get a raise. Neither did the prison guards or any other state employee so why is the Senate being so lavish with taxpayer funds to the District Attorneys Council?
The answer is quite simple but you would have to be in touch with Capitol insiders to have found the answer. This year the Senate has quietly conducted a proxy war with Governor Fallin over a variety of issues. By paying off Oklahoma County District Attorney David Prater with your hard earned tax dollars they not only paid him off for charging Al with trumped up charges, they paid the bill for Prater attacking the Pardon and Parole Board, and for continuing the legal prosecution of former House member Randy Terrill after all hope of winning was gone.
And the corruption goes even deeper. By increasing the District Attorneys Council budget and crediting David Prater's prosecution of conservatives they are lining up support for Prater's run for the Oklahoma Attorney General office in 2014. Those other District Attorneys will remember who brought home the bacon and their political machines will support Prater.
Remember that Attorney General Scott Pruitt hasn't been a friend to the State Chamber controlled Senate the past three years as Pruitt has gone about opposing Obama Care. Pruitt is a former senator and he was the golden boy for the State Chamber during his senate years but he also has higher political aspirations so there is only so far he can go without damaging his career.
And where was the House when this pork barrel spending was created? High ranking committee chairmen stood up and called attention to the political payoff but were told to lay off because the Senate leadership was adamant that the payment got through.
The friction between the House, Senate, and the Governors' Office isn't anything new. Dueling press releases blaming one of the other organizations for a lack of progress are the norm as the legislative session winds down. This year we have seen the House of Representatives quietly standing with Governor Fallin against the State Senate on a wide variety of issues ranging from the expansion of Medicaid to killing the unconstitutional Senate bill that would have politicized the disciplinary actions against police officers, to the SB 1111 bill that would have established annual cost of living increases to retired teachers and other retired state employees. You read that right; the state senate has made common cause with the teachers unions and the government employees unions. The proxy war also involved a fight over SB 817 which would have raised predatory lending limits.
In the veto message for SB 817 Governor Fallin said:
"This legislation may inadvertently expand predatory lending practices, which take advantage of financially vulnerable Oklahomans.
Senate Bill 817
does not constitute good public policy and does not further the well-being of the citizens of Oklahoma."
But this should come as no surprise to regular readers of this newsletter because these predatory storefront lenders are State Chamber of Commerce members and they do own the Senate. The author of the bill was none other than Senator Dan Newberry, the infamous "Homeless Senator" after his house was repossessed right before his re election campaign.
SB 817 would have increased the predatory loan limit from $300 to $1500 and on loans from $29.00 to $143.95 it would have allowed a one dollar charge for every 5 dollars of principle, a 33% increase in the interest rate just for the pleasure of doing business with a State Chamber member business! So you would have paid the normal predatory lending rate plus another 33% right off the top even if you repaid the loan the next day!
On loans above $143.95 SB 817 would have allowed a new 10% "acquisition charge" in addition to the usual predatory interest rates and the law would have imposed another increase in the "installment account handling charge" from the current $3.00 to $14.40 per month! That is a 480% increase.
The practical effect of this bil was a loan under $150.00 that used to cost $20 for a twenty to thirty day loan but now that same loan would cost you ten percent per
month
plus a $14.40 per month service charge or $29.40 per month just to pay the interest and service charges. In a year's time you've paid $352.80, a 250% interest rate assuming you never pay down the principle
On larger loans the "installment account handling charge" goes up to a maximum of $28.80 per month If you were to take out a $1,500.00 loan it would cost you $178.80 per month, $2,145.60 in fees after one year. That is a 140% interest rate. And what are banks paying for C.D.s or passbook savings? Maybe 1%? And what do these unscrupulous State Chamber lenders borrow their money at? Maybe 3%?
The State Senate has sold out lock, stock, and barrel to the State Chamber and has completely become a State Chamber whore. These are not decent men and women, these are the enemies of the public good in Oklahoma and the enemy of the people. The only saving grace is that we had prepared the House of Representatives by placing control in conservative hands and we had prepared the Governor's office by "beating the crap" out of them according to Mary Fallin's own staffers. People whine about change not happening fast enough when they should be thankful that we've been able to stop so much while we began reversing the tide against the people.
The proxy war between Governor Mary Fallin and the Senate isn't over yet, it will continue through the rest of the session and into the interim. There was already a clash over a Senate request to form a committee to investigate an issue, a clash that the Senate lost. And the hope of the conservative movement is that we can keep the Senate isolated and powerless which will increase the pressure the State Chamber puts on the syphilitic bastards until the pressure becomes too much and either the State Chamber or the Senate breaks ranks.
What should we do about all of this?
We should contact Governor Fallin and ask her to line item veto the 5.5 million pay off to Oklahoma County District Attorney David Prater. Ask her to not reward out of control prosecutors by giving them massive spending increases. Ask her to stand up for the Pardon and Parole Board, the Tea Party, and all conservatives in the state by striking that extra spending in the budget.
Contact Governor Fallin at her Oklahoma City office at (405)521-2342 or her Tulsa office at (918) 581-2801 or email her at
Mary.Fallin@gov.ok.gov
.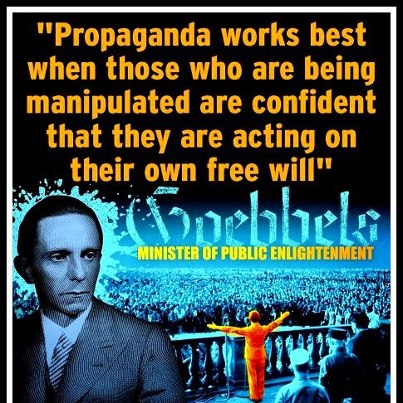 Senator Brian Crain Comes Down with a Case of
Political Syphilis of the Mouth
Do any of you remember the joke that goes "How do you tell when a politician is lying? His lips are moving." You see Senator Crain is the Senate author of the Senate version of the latest Obama Care bill. This is evident in his press release here: Senate - Oklahoma Legislature. Now the way you can really tell a politician is trying to cover something up, or mislead you, is they talk about it. Senator Crain even went on radio to try and convince you that this was not Obama Care. You can see that broadcast here . This is obviously double talk at a grand scale.
Senator, you wanted to be held accountable, and we shall begin that process today. You sir are accountable to the people of your District and to the people of the State of Oklahoma. Let us make your job easier. We shall give you several areas that you need to explain to your constituents of why you did these things.
We began by going to your web page at
www.ok.gov
.
This is the page we like to refer to as the brag sheet. At the middle of the page we noticed that you serve on the Select Committee on Pensions which is to address the more than $16 billion in unfunded liabilities of the state's pension system. Here's an idea for you. You and your cohorts in the Senate and House give over $2 billion dollars a year away to your friends at the State Chamber of Commerce in the form of Corporate Welfare. How about stopping that and using some of it to close the gap. We forget you've got to pay the people who bought your seat in the Senate. This is one item you need to explain to your constituents.
We next went to
www.projectvotesmart.org
to see what information they had available. There we found that like so many liberal politicians these days, he has no military service that he claims. I guess that's where he gets his since of entitlement to his office.
We next checked the pages dealing with interest group ratings. We were not surprised by what we found. Here is an example.
2011 Research Institute for Economic Development- Lifetime Score 95%
2010 Research Institute for Economic Development- Lifetime Score 96%
2010 OkWatchdog-Position on Consumer and Patient Advocacy 63%
2008 Oklahoma Center for Consumer and Patient Safety 53%
The way to read these scores is the higher the score, the more State Chamber oriented he is. As you can tell he is not very consumer oriented. It's a small wonder he likes to give your tax dollars to his business cronies.
As far as the 2nd Amendment goes, he's not that consistent with his stance. Here is how the NRA has rated him over the last few years.
2012 NRA Candidate Position on Gun Rights 83%
2008 NRA Candidate Political Victory Fund Lifetime Score A
2004 NRA Political Victory Fund Lifetime Score 92%
We were curious as to the inconsistencies in the scores from the NRA so we went to his voting record to see if we could find out why. Here is what we found.
May 10, 2012 SB 1733 Open Carry of Firearms-Did Not Vote
Apr. 12, 2011 S Amdt 1 Removes Provision for Legislators to Carry Firearms-Voted Yea-Liberal
Apr. 21, 2010 Concealed and Unconcealed Weapons Guidelines Voted Nea-Liberal
Two liberal votes and a missed vote out of four possible votes in the last two years is enough to do it. In fact I'm surprised he got a score that high.
We next went to
www.followthemoney.org
to see what his campaign finances looked like. From the beginning, we could tell that all the information was not there. There was enough there to let us know that a lot of the organizations that are associated with the Oklahoma State Chamber of Commerce and a lot of unions contributed to his campaign. We decided to dig deeper.
We went to
www.ok.gov
to the Ethics Commission web site to check his campaign finances. One of the items we found was that Senator Crain accepted a donation from George Kaiser. The very same George Kaiser that benefitted off the taxpayers when Solyndra went bankrupt. The George Kaiser that was a campaign donor and bundler for President Obama. How much more liberal can you get.
Now some of the corporations and unions that donated to his campaign, we aren't the least bit hesitant about listing. Here are a few.
Working Oklahomans Alliance Pac $500.00 Replaced ACORN
Oklahoma Bankers Pac $250.00
Altria Group Inc. PAC, Washington D.C. $250.00 Big Tobacco
OG&E $500.00
Union Pacific Corp, Washington D.C $1,000.00
The list just goes on and on. The list of medical Political Action Committees is almost endless. It's also disgraceful. It would explain his support for this abomination of an Obama Care bill.
So what we have here is a Senator who thought they could get a bill through without feeling any consequences from it. As you can tell, he gave himself away about it not being Obama Care by talking about it so much. His donations from corporations and political action committees that want this bill have far outweighed those of the individuals. That leaves him beholding to the Oklahoma State Chamber of Commerce, the unions and the political action ommittees, not his constituents. Clearly this is not a man to be trusted with a penny much less any portion of the state budget. After all he helps give thirty seven percent (37%) of your tax dollars to the Oklahoma State Chamber of Commerce and their cronies.
Fortunately for the State of Oklahoma, Senator Crain is term limited. Unfortunately unless you the citizens demand it, he will be with us until 2016. It's time that the citizens of this great state start a letter writing campaign and demand his immediate resignation.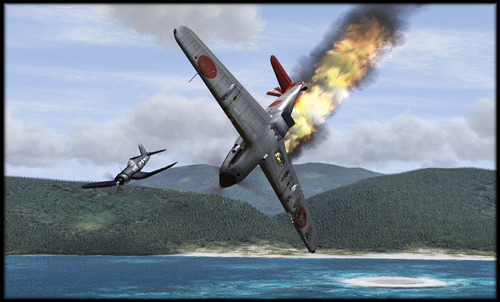 SB640 Shot Down in Flames!
Another Dose of Political Penicillin Delivered to the Senate
SB 640 which would have expanded Medicaid was removed from consideration last week after House Speaker T.W. Shannon refused to grant a conference committee meeting to reconcile the House and Senate versions of the bill. You see, the Senate got greedy; had they simply left the bill alone after it came out of the House then the bill would have been sent to Governor Fallin to sign or veto. Instead the Senate tried to "fix" the changes that the House had added, leading to the demise of the bill that would have expanded Medicaid by using Obama Care dollars.
SB 640 turned out to be another proxy war between Governor Mary Fallin and the Senate, one that the Senate lost. Their goal was to punish Governor Fallin by forcing a bill through that would have forced Fallin to choose between angering the State Chamber of Commerce members by vetoing a bill that would have allowed the businesses to take even more health insurance costs off their payroll costs and keeping her word to not expand Medicaid.
Add to that the refusal of House leadership to entertain any sort of bond issues and you have another year of the senate being held in check while millions of dollars of State Chamber campaign donations were wasted in 2012 keeping the state senators in place. Slowly but surely we are bleeding the State Chamber dry. Sure they are getting some of their legislation through but not that much compared to the hundreds of millions they are spending to keep the senate in their pocket.
Like most battles this fight will be one of attrition with very few lighting fast defeats or movements. But we can win this fight and eventually take control of the senate by either eliminating the syphilitic bastards through term limits or primary challenges or we can inject them with a massive dose of political penicillin and cure their nasty disease.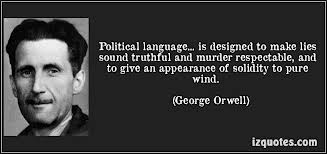 Freedom of Speech and Lying Politicians
John Guandolo, the noted anti terrorism expert published
a recent article called
Guandolo makes clear that the President, the Secretary of State and Ambassador Rice intentionally lied to the American public about the terror attack on the consulate, the politics behind the attack, and the failure of the United States to respond. The article points out that there was a response, against the American people's right of free speech.
He points out that Muslim Brotherhood is now in charge of training those responsible for predicting terror attacks and responding to them, leaving those people who are charged with protecting us from Muslim extremists untrained or actually trained by our enemies. The bottom line is that a culture has arisen where nothing negative will be said about Islam inside the U.S. security system or there will a heavy price to pay.
When the Benghazi attack occurred we were told that a YouTube video offended the Muslims and caused the attack, leading to the jailing of the YouTube video creator who still languishes in jail. Rather than go after the terror organizations that killed our citizens the Obama administration quietly imposes Islamic slander law against any that speak out.
We have seen the same thing happen here in Oklahoma City when sheriff candidate Darrell Sorrels, the Sooner Tea Party, Sorrell's campaign manager, and one of the sources of an article in this very newsletter were sued for daring to suggest that a middle easterner that had infiltrated the Oklahoma County Sheriff Department be investigated since the initial CLEET background check was poorly done or not done at all. Cries of "racism" and slander filled the air instead of common sense being followed and the man's background being checked. Rather than do his due diligence Sheriff Whetsel goes on KTOK and encourages the Middle Eastern man to sue.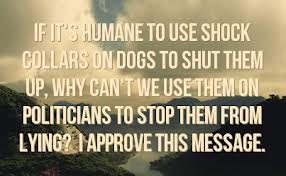 Representative Doug Cox
Sells Out His Constituents
By the Watchman
Never before has it been made so readily clear as to why a legislator has sponsored a bill. The old political statement of follow the money has proven to be true in this case. As House Sponsor of Senate Bill 640, Representative Cox sought to guarantee his income and that of his benefactors and donors not to benefit his patients. Money in politics is like an STD. It's a gift that keeps on giving as long as you can produce.
We began our research by going to
www.ok.gov
to look at his web page. There we found the usual brag sheet about his accomplishments. We also found him to be a highly educated man and a Doctor of Medicine specializing in family practice. We also went through the bills he submitted to the House for consideration this year. There we found one bill that interested us.
That bill is HB 1031 Supplemental Hospital Offset Payment Program Act. This bill actually changes the formula for which hospitals get paid per patient which in turn increases the payment to hospitals under Medicare/Medicaid. This is an increase in cost to the tax payers and a payback to his supporters. You can read the bill
here
Another bill we were curious about was HB 1051 relating to the Grand River Damn Authority. The question arose in Section 861. We would like to know why the Grand River Damn Authority has jurisdiction over Payne, Lincoln and Logan Counties. Aren't they way outside of the original boundaries of the authority? Why would they be under the Authority's control?
We next went to
www.followthemoney.org
to look at his campaign finances. As it appeared there, the split was about 50/50 between individual donors and unions, corporations and political action committees. We felt this needed more clarification, so we dug deeper.
We next went to the Ethics Commission web site at
www.ok.gov
to check on his campaign finances. This is where we became shocked. A list of his individual donors indicates well over sixty percent (60%) of them were connected to the health care industry. Others were lobbyist and tribal governments. I ask you, who has the influence, the constituents or the health care industry?
A review of his corporate and political action committee donations is even worse. Fully eighty percent (80%) of these donations were from health care industry related businesses and PACs. Some came from out of state. One particularly really raises a question with us. It is listed below.
Hoffman-LaRoche Good Government Committee Feb 6, 2012 $200.00
340 Kingsland St.
Nutley, N.J. 07110-1199
Now the reason this raises a question with us is because this company is a pharmaceutical company, but is also a foreign owned company. We went to
www.opensecrets.org
and obtained this report,
Hoffmann-La Roche Summary | OpenSecrets
. Is this legal? Does this warrant an investigation by the ethics committee? We think so.
It is our understanding that this entire bill depended on a waiver being granted by the Obama Administration to allow it to continue. We received word on Wednesday that the waiver had been disapproved. You can read it
here
. So what happens now.
There will be consequences from the denial of the waiver. As indicated in this article from the Tulsa World
Insure Oklahoma to lose federal funding unless it conforms to 'Obamacare' | Tulsa World
,
the funding will end. Just think if the Senate and House weren't giving two billion dollars a year in your tax dollars in corporate welfare to their backers at the Oklahoma State Chamber of Commerce, there would be enough money in the till to continue Insure Oklahoma without the federal dollars.