Greetings and Blessings to all,
We hope this Christmas/New Year's edition finds you and yours happy as a lark, as fit as a fiddle and on the pig's back.
So, here we are, not just at the end of another month but also at the close of 2015. In retrospect, it has been a good year, considering that at one point Herself was facing what seemed to be a dire health diagnosis which turned out to be nothing to worry about. So we thank the dear Lord for that blessing!
Did anyone else feel like the year went by in a flash? No sooner had we put the decorations away and it was time to take them back out again!. Not that we mind. We love the "silly season" as Himself calls it and we celebrate it all the way through until Epiphany on January 6th. That's when we give our gifts to the grandchildren who live in town. Our theory is if it's good enough for the baby Jesus, it's good enough for them. It also puts a spotlight on the true reason for the season which too often gets lost in all the other holiday hoopla. Anyway, we're looking forward to that event and just wish more people observed it as well. Everyone knows the song the 12 days of Christmas, but it seems like not too many realize that it begins on Christmas Day and ends on January 5th. Herself is always disappointed when most of the radio stations stop playing carols the day after Christmas. And the one station that we listen to which is still playing seasonal favorites is planning on stopping New Year's Eve. Oh well.
Of course, December isn't just about Christmas and if you and yours celebrate Hanukkah, Diwali, Kwanza or any other festival, we hope it was or will be filled with joy, love, and all good things.
Onwards. The floods in Ireland and the UK in general are particularly bad right now in the wake of the latest storm 'Frank' - and we understand another storm is on its away. We hope and pray that any of our readers who have been affected have found shelter and are safe. That also goes for readers in the US in the aftermath of the tornadoes and other extreme weather conditions. Many other countries around the globe, including Australia and South America are also experiencing the effects of what many experts are saying is the strongest El Nino ever. Whatever the reason, God willing things will return to normal soon!
Meanwhile, is this your first issue? Many thanks for joining us and we hope you enjoy our musings and meanderings. If you do, please feel free to share them with your family and friends.
Enough of the blather, on with the update!


Because of the holidays and severely limited time, this will be a slightly abbreviated edition - we promise that the riddle will return next time!
LINKS
QUOTE
BIT OF THE WIT
JOKE
THE WEEK THAT IS OR WILL BE
LEAVE THEM LAUGHING


SPONSOR: Please visit our friends at the Celtic Attic
Happy Holidays from everyone at the Celtic Attic! Christmas was simply grand here at the Attic. We got to spend it together as family and extended family. There were some that were missing but still with us in spirit and looking down on us dreaming of sharing our joy. We are so very blessed and we just want to Wish everyone a Happy Holiday season and a Blessed New Year. To celebrate we are giving away a New Years Basket filled with gifts and goodies. Sign up here to enter, no purchase ever necessary to enter our giveaways!
https://acelticcalling.com/?Screen=CTGY&Store_Code=CSC&Category_Code=J


LINKS
Annual celebration of Wren's Day in Dingle Town
https://www.youtube.com/watch?v=rILxJJcEz9w
Choir singing at St Marys Pro Cathedral Dublin
https://www
..youtube.com/watch?v=4pwWa-Mx0Ac
Irish Kids Discuss 'An Irish Christmas'
https://www.youtube.com/watch?v=xbtXrkSpiWc
The Friendly Beasts
This is an old English carol Herself remembers either from her own childhood or from one of our children's Christmas pageants or concerts. We were reminded of it when it came on the radio recently. It's played very rarely and that's a shame because it is so pretty.
https://www.youtube.com/watch?v=4Po10YPi4Hc
Moya Brennan - In the Bleak Midwinter
This link will also gave you access to Moya singing other Christmas carols
https://www.youtube.com/watch?v=y9FBDf3XAdQ&index=5&list=PL9FF74E421EEC1917
Aer Lingus Flies Five People To Home For a Christmas Reunion
https://www.youtube.com/watch?v=lH0YmDXZDZs
Mrs Brown's Boys
She's our favorite Irish mammy and if you like her as much as we do, you will want to find out how you can buy a 12-disc box set that's playable in the USA & CaNada.
http://www.mrsbrownsboysonline.com
Irish Culture and Customs Facebook page
Most days, we try to post something of interest about Ireland and the Irish. Have you visited yet? We encourage you to visit every day!
https://www.facebook.com/pages/Irish-Culture-and-Customs/327211532200?fref=ts&ref=br_tf


SPONSOR: Please visit our good friends, Lollysmith
Up to 50% Savings on selected gifts. They have combined sale items from throughout their shop on to one page for your convenience. You may also find them each under their usual categories throughout the shop. Save on gifts from Irish, Celtic, Angels, Books, Dolls, Mugs, Wedding, Figurines to gifts for Family, Mom and Dad, Grandparents and more! So shop today - As one very happy customer wrote: thank you for the beautiful gift wrapping that you did...couldn't have done it nicer myself...Thank you again and I wish you a very Happy Holiday and a Healthy and Joyful New Year See what that customer is talking about here:
http://www.lollysmith.com/


QUOTE
New Year's Resolutions: In one year and out the other
Anonymous
A BIT OF THE WIT
An Irishman will always soften bad news, so that a major coronary is no more than 'a bad turn' and a near hurricane that leaves thousands homeless is 'good drying weather'.
Hugh Leonard
A FAVORITE JOKE
This one was sent in by our good friend Judith Flynn. Thanks, Judith!
As it's the holidays, I would like to share a personal experience with my friends about drinking and driving. Two days ago I was out for an evening with friends and had several cocktails followed by some rather nice red wine. Feeling jolly I still had the sense to know that I may be slightly over the limit. That's when I did something that I've never done before - I took a cab home. Sure enough on the way, there was a police road block, but since it was a cab they waved it past. I arrived home safely without incident. This was a real surprise as I had never driven a cab before, I don't know where I got it and now that it's in my garage I don't know what to do with it.


SPONSOR: Please visit our good friends at the Irish Lottery
In operation since 1988, it's one of the oldest online sites in the world. With subscribers in 89 countries it is also among the most reliable. Jackpots are never lower than US $1,500,000 and are frequently worth in excess of US$5,000,000 Here's the best part - you don't have to live in Ireland to play and all winnings are Tax Free! Play from the comfort of home here:
http://www.irishlotto.net/AD300/


THE WEEK THAT IS
1. Article: An Irish Christmas - St. Stephen's to New Year's Eve
http://www.irishcultureandcustoms.com/ACalend/StStephens.html
2. Article: An Irish Christmas - New Year's Day to Epiphany
http://www.irishcultureandcustoms.com/ACalend/NewYears.html
3.
Article: Irish Landmarks: The Abbey Theatre
http://www.irishcultureandcustoms.com/ALandmks/AbbeyTheatre.html
4.
Article: Oiche na Gaoithe Moire…The Night of the Big Wind
http://www.irishcultureandcustoms.com/ACalend/BigWind.html
5. Article: A Powerful Woman
http://www.irishcultureandcustoms.com/AWomen/PwrfulWoman.html
6. Article: Irish Superstitions for the Christmas Season
http://www.irishcultureandcustoms.com/ACustom/XmasSprtitions.html
7.
Irish Kitchen: Spiced Beef
http://www.irishcultureandcustoms.com/2Kitch/rBeef.html#SpicedBeef
8. Basic Irish: Words and Phrases for the Holiday Season
http://www.irishcultureandcustoms.com/3Focloir/Xmas.html
9. Kids' Ireland: The Day After
http://www.irishcultureandcustoms.com/1Kids/WrenDay.html
10. Music Review: Home for Christmas, The Irish Tenors
11. Headlines: We keep two weeks worth of headlines here:
http://www.irishcultureandcustoms.com/01News/Home.html
12. Irish Shops: A collection of our favorite places to shop for Irish products:
http://www.irishcultureandcustoms.com/Shop/1Shop2.html
So there you have it until we write again If you're celebrating a birthday, anniversary or other special event between now and then, we hope it's an occasion filled with love, joy and laughter.
Did you tie the knot in December or January? Here are your special verses:
When December's showers fall fast
Marry and true love will last
Marry when the year is new
Always loving kind and true.
Before we take our leave with our customary Irish blessing, we would like to wish all of our readers a healthy, happy and prosperous New year - Oh, and before we forget altogether, Pinch, Punch, First Day of the month, White Rabbit!
May your home be trimmed with love
With joy wound 'round and round,
May laughter raise the rafters
And merriment abound
May your hearth glow with the smiles
Of all your kith and kin,
And may heaven grace your humble place
And the good Lord dwell within.
Slan agus Beannacht,
Bridget & Russ
Get down on your knees and thank God you're still on your feet.
Téigh ar do ghlúine is bí buíoch le Dia go bhfuil tú fós ar do chosa.
DID SOMEONE FORWARD THIS ISSUE TO YOU?
Subscribe for FREE!
Send an email to: bhaggerty@irishcultureandcustoms.com
OR click on this link:
http://www.irishcultureandcustoms.com/Newsletter.html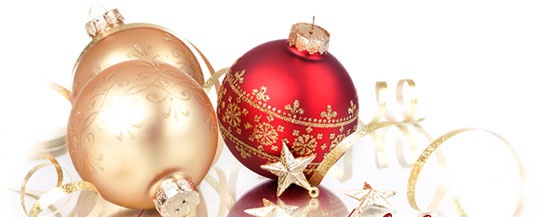 LEAVE 'EM LAUGHING
A couple were in a busy shopping center at the after-Christmas sales. The husband wandered off while the wife was standing in line, murmuring about being back in a little bit. After getting through the line, the husband wasn't back yet and since they still had more shopping to do, the wife called him on the mobile. The wife said, "Where are you?" He said, " You remember the jewelers we went into about 10 years ago, and you fell in love with that diamond necklace? I couldn't afford it at the time and I said that one day I would get it for you." Tears started to flow down her cheeks and she got all choked up. "Yes, I do remember that shop," she replied.
"I'm in the pub next door".
Aithbhlian Faoi Mhaise d'ár Léitheoirí Uilig!