Dear Friend of PST,
Need a lift? Join us and get connected to other people, face to face, eye to eye, heart to heart. Come listen to some real, true stories! There's something for everyone. We can't wait to see you!
Kiss & Tell

[

Click Here for Tickets

]


S

aturday, February 10 at The Old Church Concert Hall | Doors 7p Stories 8p
Valentine's Day is approaching and we know that for some this can be the most dreaded day of the year. But Kiss & Tell will definitely lift you up! It's an evening of Jazz, Stories, Prizes, Wine, Chocolate, Laughs, Kisses, Photos, and the Love Note Lottery! Featuring stories from Warren McPherson, Beth Rogers, Sukita Reay Crimmel, Kathy Gillis, Beth Duckles, and Cindy McGean.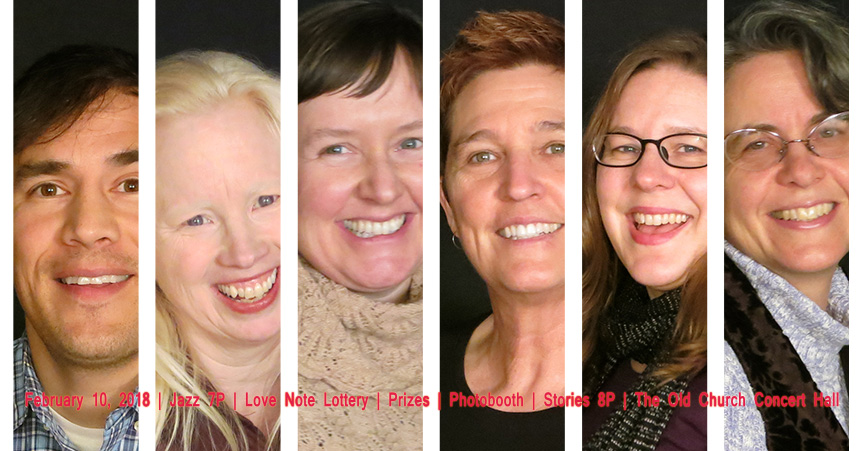 Maybe adventure stories are more to your liking. This year's Armchair Adventure, POLAR OPPOSITES, created and told by Lawrence Howard, was met with rave reviews after his telling in January at our new venue, The Old Church Concert Hall. Here is the review by Bob Hicks of Oregon ArtsWatch. Krista Garver of Broadway World was so taken with the show that she booked passage on a trip to Antarctica! Here is Garver's review. The next telling of POLAR OPPOSITES will take place at The Norse Hall, a beautiful venue located at 111 NE 11th Avenue.
Are you a person on the go who LOVES storytelling? Well, our new podcast is made for you. Each episode includes the retelling of the story and then a conversation with the storyteller about their experience discovering and crafting that story. You'll get the story behind the story. This Sunday (February 4, 2018) features Samuel Willoughby (A White Quetzel) sharing how after telling his story of searching for his birth mother, his brother - in Sweden - found him and they met! Please have a listen... Subscribe. Leave a review!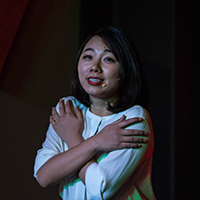 Every story told on the Portland Story Theater stage is a work of art, and it was a real struggle to choose the top ten. The final picks are top-notch examples of our approach to this art form, but every story told at Portland Story Theater is honest, heartfelt and profoundly meaningful. The honorees for 2017 are: Amanda Rain, Amy Clemons K
ö
rmendy, Aristanto Bayu Aji, Beth Duckles, Kathy Gillis, Ruiyuan Gao, Steve Eggerts, Sukita Reay Crimmel, Warren McPherson, and Yashar Vasef. Enjoy.
Do you have cable TV? If so, you can enjoy episodes of some of your favorite Urban Tellers telling their stories. Each episode features two stories. Check your local TV guide for channels accessible in your area.
Building Community Through Story Since 2004
Portland Story Theater's 2017-2018 Season is generously supported by The McIvor Family Charitable Fund; Tonkon Torp; John Moe; Diane Ponti and Ward Greene; Ronni Lacroute; Polk Family Charitable Fund; Dana and Steve Dennis; members of the Portland Story Theater Board, Founding Circle, and Narrative Network, and many other individual supporters, as well as by the Oregon Community Foundation; The Collins Foundation; James F. and Marion L. Miller Foundation; Meyer Memorial Trust; The Kinsman Foundation; The Autzen Foundation;
NW Natural Gas; and
The Oregon Cultural Trust. Thank you! If you would like to donate,
[
Click Here
]
O'Dubhda (Kiss & Tell at the PDX Story Theater Studio)
Kimmie Fadem (Lawrence Howard at The Old Church)
Mike Bodine (Samuel Willoughby at Alberta Abbey)
Kelly Nissl (Ruiyuan Gao at Fremont Theater)