The Pure Water Occasional for December 8, 2014
In this cool December Occasional you'll hear about rain (but not enough) in California, water shortage in Nevada, a corn spill on the Feather River, and a new song for the Irish water protest. Learn what ibuprofen does to lettuce leaves and how radon is measured in the air and in water. Hear about diclofenac, dead pools, picocuries, DuPont, and the Gila River. Well contamination from oilfields, high fluoride in the natural waters in Thar, MTBE's resurrection as a fundraiser for governments, the discovery of a huge Roman water basin, and the sad disappearance of Assateague Island. Tiger Tom recommends revival of a much-neglected form of communication, and, as always, there is much, much more.
The Pure Water Occasional is a project of Pure Water Products and the Pure Water Gazette.
To read this issue on the Pure Water Gazette's website, please go here. (Recommended! When you read online you get the added advantage of the Gazette's sidebar feed of the very latest world water news.)
Water Woes Among Topics for 8 Governors in Vegas
by Ken Ritter
Facing dwindling water supplies, Western states are struggling to capture every drop with dam and diversion projects that some think could erode regional cooperation crucial to managing the scarce resource.
Against that backdrop, eight Western governors meeting in Las Vegas this weekend will address regional water issues, and water managers from seven states arrive next week to work on ways to ensure 40 million people in the parched Colorado River basin don't go thirsty.
Gary Wockner, a conservationist with the Denver-based advocacy group Save the Colorado, said there's already jostling amid the fear of empty buckets. "Everyone is trying to get the last legal drop of water," he said.
Colorado River Water Users Association representatives deny there's discord at their table.
"Fifteen years of drought has tightened everything. But I don't see this as people are getting ready to fight," said Jeff Kightlinger, general manager of the Metropolitan Water District of Southern California. That agency is dealing with a double-whammy ? drought on the Colorado River and in the Sierra Nevada and Northern California.
Nevada Gov. Brian Sandoval will host Western Governors' Association counterparts from Colorado, Idaho, Montana, New Mexico, South Dakota, Utah and Wyoming this weekend to consider several issues, including water. Two days of drought workshops follow.
"The motto is: We save the system as a whole," said Pat Mulroy, longtime general manager of the Southern Nevada Water Authority in Las Vegas and now a senior policy fellow with the Brookings Institution.
"If we get into, 'I'm going to win,' and, 'You're going to lose,' there won't be a winner," Mulroy said.
But Wockner said Colorado, Wyoming and Utah are considering dams and diversions in the mountains to capture water they're entitled to before it reaches the Colorado and flows to the deserts.
New Mexico has plans to divert and store water from the Gila River for cities and farms before it flows into Arizona and empties into the Colorado River near the Mexico border.
"Diversions extract water from the system," said Jack Schmidt, professor of watershed sciences at Utah State University. He just completed three years studying the Grand Canyon for the U.S. Geological Survey. "More water use and more water retention in the upper basin means less water flowing through the Grand Canyon to the lower basin."
Schmidt referred to the Colorado River Compact of 1922 and agreements with Mexico that promise about 16.5 million acre-feet of water annually from a river system that has historically taken in about 15 million acre-feet from rainfall and snowmelt. But that amount has diminished during almost 15 years of drought. One acre-foot of water is about enough to serve two average Las Vegas homes for a year.
"You could say that we decided how to divide the pie, but the pie is smaller than anybody thought," Schmidt said. "With climate change, it is even smaller than that."
In Las Vegas, which virtually relies on water from Lake Mead, officials are making plans to add a $650 million pumping facility to draw from the reservoir even if levels drop below 1,000 feet above sea level. That's the line at which Hoover Dam's hydroelectric turbines would be idled.
The Southern Nevada Water Authority already is drilling an $800 million tunnel to tap water from the bottom of the lake, at 860 feet above sea level.
At 900 feet ? so-called "dead pool" ? the river would end at Hoover Dam. Nothing would flow downstream.
The lake reached its high water mark in 1983 at 1,225 feet.
The Metropolitan Water District's Kightlinger said the seven basin states ? Colorado, Utah, Wyoming and New Mexico upstream and California, Arizona and Nevada downstream ? have a history of cooperating, and they have forged several landmark agreements.
A 2012 amendment to a 70-year-old treaty between the U.S. and Mexico has the river flowing south of the border again.
Last summer, water agencies in Denver, Los Angeles, Las Vegas and Phoenix began an $11 million pilot program with the federal government to pay farmers, cities and industries to cut use of Colorado River water.
The goal is to prop up Lake Mead, which stood Friday at 1,084 feet above sea level--just 9 feet above the crucial 1,075 level that would trigger cuts to Arizona, Nevada and California.
The federal Bureau of Reclamation this week projected a better than 50 percent chance that it will declare such a shortage in January 2017.
The Central Arizona Project would face the first cutbacks, and farmers would be hit hardest, agency chief David Modeer said.
"Hoping for snowpack is not sufficient to solve this," Modeer said. "It's going to take cooperation and sacrifice among all of us to stave off disaster in the river."
Source: ABC News.
Pure Water Gazette Fair Use Statement
Common drugs affecting plant growth, study shows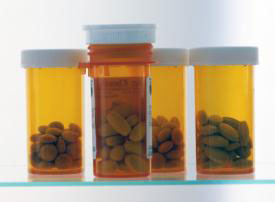 The commonly prescribed drugs such as diclofenac and ibuprofen that we release into the environment are likely to have a significant impact on plant growth, a new study has warned.
By assessing the impacts of a range of non-steroidal anti-inflammatory drugs, the research has shown that the growth of edible crops can be affected by these chemicals - even at the very low concentrations found in the environment.
The research led by the University of Exeter Medical School and Plymouth University focused its analysis on lettuce and radish plants and tested the effects of several commonly prescribed drugs, including diclofenac and ibuprofen.
These drugs are among the most common and widely used group of pharmaceuticals, with more than 30 million prescribed across the world every day, researchers said.
The potential for these chemicals to influence plants is becoming increasingly relevant, particularly as waste management systems are unable to remove many compounds from our sewage.
Drugs for human use make their way into soil through a number of routes, including the use of sewage sludge as fertiliser and waste water for irrigation.
The study looked for a number of changes in edible plants, assessing factors such as water content, root and shoot length, overall size and how effectively the plants photosynthesised.
Each drug was shown to affect the plants in very specific ways, with marked differences between drugs that are closely related.
For example, drugs from the fenamic acid class affected the growth of radish roots, whilst ibuprofen had a significant influence on the early root development of lettuce plants.
"The huge amounts of pharmaceuticals we use ultimately end up in the environment, yet we know very little about their effects on flora and fauna," Dr Clare Redshaw, one of the scientists leading the project at the Medical School's European Centre for Environment & Human Health, said.
"As populations age and generic medicines become readily available, pharmaceutical use will rise dramatically and it's essential we take steps towards limiting environmental contamination.
"We haven't considered the impact on human health in this study, but we need to improve our understanding quickly so that appropriate testing and controls can be put in place," said Redshaw.
There have been growing concerns about the presence of pharmaceuticals in the environment, particularly as evidence emerges of the effects they can have on the development of animals and antibiotic resistance in bacteria. Yet their ability to affect plant growth is poorly understood.
The study was published initially in the Journal of Ecotoxicology and Environmental Safety.
Water News for the week ending December 8, 2014.
States Still Trying to Recoup MTBE Losses
Maryland Attorney General Douglas F. Gansler, encouraged by whopping awards and settlements in other states, could join what one analyst calls a "nationwide cascade" of litigation against the oil industry for its use years ago of a gasoline additive that has contaminated groundwater across the state.
Gansler's office is reviewing proposals from outside lawyers aimed at helping the state sue to recover the costs of dealing with the noxious, potentially cancer-causing additive methyl tertiary butyl ether, or MTBE.
Once widely used in gasoline, MTBE has fouled hundreds of household and public drinking-water wells across the state. Gansler's office has begun auditioning outside lawyers to help decide whether Maryland should join other jurisdictions in suing oil companies, gasoline refiners and marketers to pay for the cleanup.
"A number of states have had litigation on MTBE and have brought big fines back," Gansler said in an interview. Law firms that have handled such cases "have suggested that in fact the state can reap great damages from MTBE here in Maryland."
Gansler, a Democrat, leaves office in January, which could pose a problem: The attorney general needs the approval of the governor to bring such a suit.
Former Gov. Robert L. Ehrlich Jr., a Republican, refused to authorize two environmental lawsuits that Gansler's Democratic predecessor wanted to bring, including one over mercury contamination by out-of-state polluters. Gansler pursued both cases after Democrat Gov. Martin O'Malley defeated Ehrlich.
Read the rest in the Baltimore Sun.
California begs for rain, then watches it escape into ocean. In a drought-plagued state, most of what falls on urban areas of California is allowed to flow to the ocean. Runoff this week was expected to deliver enough contaminants into Santa Monica Bay that health officials issued a warning for beach-goers to avoid areas near storm channel outlets.
DuPont's safety record has slipped in recent years. For at least two decades, DuPont, a chemical giant with $4.8 billion in annual income, has billed itself as a "world class safety leader" and the original promoters of a so-called "zero injury culture." But there are signs of cracks in that lauded corporate culture.
Click picture for larger view.
'But not a drop to drink ...' Every day, Ali Akbar and his team drive from village to village to check on how the villagers are faring in this remote part of Thar. Their first stop is the village of Samoo Rind. For their everyday needs, the villagers here rely on underground water which is contaminated with high levels of fluoride and hence unfit for human consumption.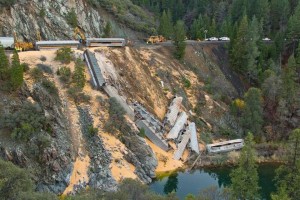 Feather River train derailment raises new concerns. While much of the ongoing crude-by-rail safety debate in Sacramento has focused on the potential for an oil spill in an urban area, an early morning spill on Nov. 25 in the Feather River Canyon underscores the more likely scenario of a derailment in remote rural terrain, harming wildlife and fouling drinking water.
The Feather River north of Sacramento serves as a life source for California, providing drinking water to millions of residents as far south as Los Angeles and helping irrigate nearly 1 million acres of farmland. To accomplish its task, the river first runs a gantlet – snaking through a steep canyon in the shadows of a busy freight rail line with a history of derailments. Read the full story in the Sacramento Bee.
Will Assateague dissapear into the sea?
Assateague, a 37-mile-long smear off the shores of Maryland and Virginia, is the East Coast's climate change canary. It's one of the most vulnerable islands in America, almost certain to be one of the first places claimed by the rising sea. Read the excellent account of the demise of a barrier island in the Washington Post.
Water worries: Advocates concerned state measures fail to protect water from drilling. Russell Ray hasn't noticed a change in the way his water tastes, but he said his guests have. His house has been surrounded by more than five visible oil wells for as long as he and his family have lived there, which is about eight years.
No privatisation, Irish water, Irish nation Click picture for larger view.
As the Irish water protest picks up steam, with another large demonstration scheduled for December 10, 2014, the movement now has its official protest song. A group from Galway has released the video of their song "No Privatisation, Irish Water, Irish Nation" in support of the Irish Water protesters. Hear it on the Irish Times website.
Largest Roman Water Basin Found During Metro Excavation
Italian archaeologists have unearthed the largest Roman water basin ever found, right in the heart of modern Rome. Found some 65 feet down near St. John in Lateran Basilica during the excavation of the new metro C line, the huge irrigation basin measures 115 feet by 230 feet. Full Story with pictures.
Measuring Radon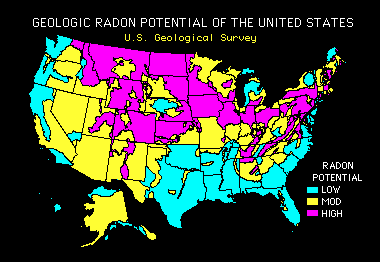 The picocurie (pCi) is used in the US to measure the rate of radioactive decay of radon. One pCi is one trillionth of a Curie. This in turn is used to determine how much radioactivity is in one liter of air (pCi/L).
The United States Environmental Protection Agency (EPA) has set a threshold of 4pCi/L for indoor air. At this level, one liter of air would contain approximately 12,672 radioactive transformations (decay) during a 24-hour period.
The average indoor radon level in the United States is about 1.3pCi/L and approximately 0.4pCi/L is found in the outside air. There is really no "totally safe" level. According to the EPA, any level of radon exposure carries some risk. Even though the EPA threshold is 4pCi/L, action to reduce indoor radon levels is recommended when readings are 2pCi/L and above.
Regarding water contamination with radon, the issue is not so much drinking water as release of the water's radon content into the home's air. The main health issue with radon, in other words, come from breathing the gas rather than ingesting it in drinking water. Radon treatment in water follows two strategies:
Granular activated carbon (GAC) filter systems have been very effective at lowering water- borne radon levels, but the radioactivity that builds up in the filter bed may be of some concern. Install GAC systems only outside of your home, and be aware that there may be disposal issues.
Aeration systems are also effective and do not accumulate radioactivity. Aeration systems mix the water with air in an outside-vented chamber. After aeration, the water is piped into the house free of radon. Aeration systems require periodic cleaning to remove particulates that come from minerals in the water. Note that radon treatment with aeration must be done with ventilated, not closed tanks.
For more information about radon and radon removal.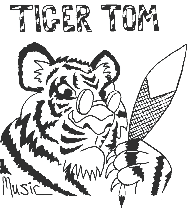 Let's Bring Back Bottle Messaging
by Tiger Tom
Gazette
Social Critic Tiger Tom Speaks Out on the Lost Art of Message-in-a-Bottle Communication

One of the great forms of human communication, putting a written message into a bottle and tossing it into a body of water, has been on the decline in recent years and I, for one, would like to see it come back. That message-in-a-bottle communication has been eclipsed by smoke signals, pony express, telephones, email, text-messaging and other such fads is understandable to a degree, since these methods have a few advantages. But I feel bottle tossing has redeeming qualities that we should reconsider.

The origins of bottle messaging are obscure, the only thing certain being that the practice did not develop before the invention of bottles that were light enough to float. Messaging with stone bottles never got popular. The first glass bottles were produced around 1500 B.C., and it's hard to understand how someone didn't immediately launch a bottle message; but it is generally believed that the first known messages in bottles were released around 310 BC by the Ancient Greek philosopher Theophrastus as part of an experiment to show that the Mediterranean Sea was formed by the inflowing Atlantic Ocean.

Bottle messaging was widely used by the time of Columbus, who tossed a bottled message addressed to Queen Isabel into the ocean when he feared his ship might not make it through a storm. The message has not surfaced to this day. Finding it would be a big event and the message would certainly fetch big bucks on Ebay.
In the 16th century, bottle messages were used by the English navy and others to send strategic information to government officials; these were viewed as so important that Queen Elizabeth decreed the death penalty for unauthorized un-corking of bottled messages. Hacking of personal messages was taken seriously then as now.
One thing that held bottle messaging back in earlier times was the high cost of bottles. It wasn't until 1903 that the first automatic glass blowing machine was invented and glass bottles became ubiquitous and cheap. Before that, bottles were expensive and only the well-off could afford bottle messaging, even when shipwrecked or otherwise in dire straits.
Who, I'm sure you're asking, holds the record for the oldest tossed-bottle message in existence? Since Theophrastus' and Columbus' offerings are still out there, the record goes to Richard Platz, who on a nature trail along the German Baltic Coast wrote a message on a postcard, put it in a beer bottle, corked it, and pitched it into the Baltic. That was in 1913. The message was found by fishermen 97 years later. The message, which wasn't profound or in any way important in itself, leading to no buried treasure and revealing no long-forgotten secret, somehow survived world wars, innumerable storms, and rocks thrown by boys for a century.
Richard Platz' message. Posted in a beer bottle on May 17, 1913 and found by German fishermen in 2012--97 years after it was sent via the Baltic Sea.

Not all messages are without consequence. In May 2005 eighty-eight shipwrecked migrants were rescued off the coast of Costa Rica. They had placed an SOS message in a bottle and tied it to one of the long lines of a passing fishing boat. Good thing for them that the age-old art of communication via message in a bottle is still alive.
Bottled-message Technology Is Not Dead
In case you think message-in-a-bottle technology is obsolete, consider the familiar pneumatic tube that we use every day in banks and many other venues. The pneumatic tube is clearly nothing more than a modern-day adaptation of the old message-in-a-bottle technology. I, Tiger Tom, declare that without the pioneering bottle tossers from Theophrastus on, the modern pneumatic tube would not have been invented and bank tellers would be delivering cash to drive-through customers on roller skates.
Advantages of Bottle Messaging
It's clear that communication via bottle-encapsulated letters has some limitations. It's usually pretty slow, it's hard to target accurately, and it doesn't work well at all in rivers unless the addressee is downstream. Also, it is excruciatingly slow during winter in cold climates.
But it also has advantages. The cost is low, with no transit fees and product cost if recycled paper and bottles are used. No taxes. Bottle-messaging is also very low-tech and easy to learn, with no passwords, encrypting, or software upgrades to contend with. No batteries required. Although you can write anything you want in a bottle message, the format does not encourage stupidities like LOL and OMG. That's because when you write for the bottled delivery system you are aware that your message might be read 97 years hence, so the gravity of the situation demands that the writer show a bit more class than would be expected in a texted message telling a friend that you're waiting in line at the supermarket. The message that Richard Platz sent, for example, was eventually delivered to his granddaughter. Imagine how you'd feel if your great-grandson, not even born yet, were to get from his great grandma a silly epistle peppered with OMGs and NBDs.
Also, consider the health advantages of the message-in-a-bottle system. Not only does it get you off your rump and away from the computer, it requires you to walk to the lake or river to post the message, then make a daily return, probably for the rest of your life, to walk the shore looking for your answer. Sending one message could turn into a life-long exercise program.
Finally I should mention the environmental advantages which include no greenhouse gas emissions and a carbon footprint of zero. The revival of bottled messaging could provide a valid reuse for the countless used catsup bottles that go to the dumps daily. Remember that reuse is better than recycling.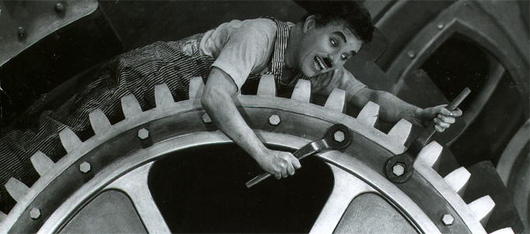 Please visit our RO Parts Page for tanks and accessories. We also have dedicated parts pages for countertop water filters, undersink filters, and aeration equipment. We stock parts for everything we sell.
Thank you for reading. Please come back next week.
Places to Visit on Our Websites in the meantime.
Garden Hose Filters. Don't be the last on your block to own one.
Model 77: "The World's Greatest $77 Water Filter"
"Sprite Shower Filters: You'll Sing Better!"
An Alphabetical Index to Water Treatment Products
Our famous whole house Chloramine Catcher
Pure Water Occasional Archive: Sept. 2009-April 2013.
Pure Water Occasional Archive: April 2013 to present.
Write to the Gazette or the Occasional: pwp@purewaterproducts.com
Please Visit
The Pure Water Gazette – now now with an up-to-the-minute feed of the latest water news.