OSCAR BOOST FOR SILENT FILMS…
A SEPARATION COMES TOGETHER
KEVIN GETS EVERYONE TALKING
FRIGHTFEST'S DTV WINNERS…
COR, MAN, ROGER WELL RECEIVED TOO
SHOWBOX HITS THE BULLSEYE
EVENS CHANCE OF GETTING A HAIRCUT
WHODUNIT? ACORN MEDIA, THAT'S WHO…
…COMPANY ALSO GOES TO WAR, AGAIN
DOWNTON AT SEA HAS PUBLIC HOOKED ALREADY
UNIVERSAL UNVEILS ANNIVERSARY LOOK
KALEIDOSCOPE SHARKS IN ON TITLES
METRODOME LOOKS TO FUTURE AFTER MISSING TARGET
DIXONS SHOWS OFF ITS KNOWHOW
QUOTE OF THE WEEK
AT THE MOVIES
TWEET OF THE WEEK
TRAILERS OF THE WEEK
---
---
If you can't read this newsletter or see the ads, please click
here
It Was A Good Week For… Artificial Eye. We Need To Talk About Kevin may have been unfairly snubbed at the Oscars, but it's on target to be the company's biggest ever week one…
It Was A Bad Week For… Game. It's sad to watch the vultures circling, the knives out and every other cliché for the games retailer. It's worse to see some suppliers and distributors in this sector not supporting their biggest retailer either…
Yesterday saw the great and good of the industry meeting together under the umbrella of the BVA Research Day. The format had changed, offering more by the way of hard data, less of the panel discussions that have made up the afternoon part of the event in recent years. This means much of the information is confidential and, for fear of appearing at the Leveson hearings, we haven't prised much out of attendees yet. But this was one typical comment we received: "There was a good turnout from the industry and it was really useful and interesting. There were some good insights on our market as well as [strands looking at] advertising, new technology and consumers." BVA director general Lavinia Carey said: "As well as findings from our annual consumer tracking study through Kantar Worldpanel, we had a macro-economic outlook from Oxford Economics, IHS Screen Digest on broadband and digital video in the UK, TNS helping us to understand Shoppers, trends in consumer electronics from GfK and the use of social networks in advertising from Manning Gottlieb OMD. Worth every penny of BVA membership!"
Last Sunday saw the annual awards-fest that is the Oscars taking place (like you hadn't noticed) and in between all the furore over issues such as Angelina Jolie's right leg, there was the small matter of some gongs to be handed out. We won't patronise you by telling you the winners – come on, there's far bigger publications than The Raygun covering these, most of them live, although you can see them here – but congratulations to any company whose titles scored well…
The big winner was, of course, The Artist and its performance cemented a near-dominance of the awards season. Now there's still no official word on a release date yet, but, as we noted last week, one positive spin-off has seen a boom in silent, black and white films. LOVEFiLM this week noted that it had witnessed a whopping increase in both streaming and rentals by post in the wake of The Artist's success, many films in the Amazon-owned company's roster of 66 silent films have seen a 300 per cent rise in rentals. Editor Helen Cowley said: "It is great to see the silent era of film getting a boost from the success of The Artist and it is clear that film fans are looking to old classics for modern entertainment. What's really interesting is how the subject matter of many of these films is still just as relevant to a modern audience, which is what makes them so timeless. There are a great many silent movie gems available and it is heartening to see this genre enjoying a revival."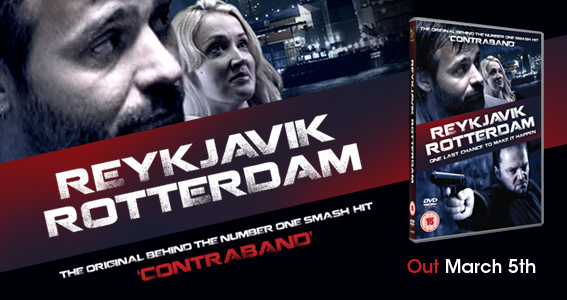 ---
As we noted last week, one company has also been able to cah in on The Artist's success. Eureka's Masters Of Cinema imprint has a number of titles in its range, including, in Sunrise, the first silent movie to be released on Blu-ray anywhere in the world. Eureka's Ron Benson added: "We have several Oscar winning titles in our catalogue of 150 masters and most have been nominated. While Sunrise was a three time Oscar winner at the first Academy Awards in 1929, and the inspiration for Michel Hazanavicius' The Artist, we also have Tabu. It was the last silent movie to win an Oscar in 1931. I'm proud of Eureka's Masters of Cinema series catalogue, it invites the viewer to sample a vast body of work that makes use of the silent aesthetic, featuring films from Murnau - Sunrise, City Girl, Nosferatu, or Lang's Metropolis, Frau Im Mond, Testament of Dr Mabuse and even the complete set of Buster Keaton amongst others. We've just released Repo Man and later this year, in cinemas around the UK we'll be showing Carl Th. Dreyer's The Passion of Joan of Arc. We are always looking for and adding the best products to the Masters of Cinema for our audience."
Winner of the best foreign language Oscar was A Separation, already available in the UK via Artificial Eye. The company has smartly issued a new sleeve flagging up its Academy Award, and although it may be too early to notice a sharp uptick, Artificial Eye said retailers have been placing substantial orders this week. And an ad in today (Friday's) Guardian Film And Music section further trumpets its success and availability.
Artificial Eye's big new release this week was the excellent We Need To Talk About Kevin, a film many pundits and critics believe was unjustly overlooked during the awards season. In his review in last weekend's Observer, Mark Kermode insisted the film should have won the best picture gong and that was symptomatic of the film's coverage over the weekend (it was, as our website www.theraygun.co.uk noted in our weekly round-up of home entertainment coverage, the best reviewed film of the current crop of home entertainment releases). That wealth of publicity helped get the film off to a great start in sales terms this week. Artificial Eye's Paul Diment said: "Kevin is performing extremely well, and today it looks like it will over take our previous week one winner 13 Assassins, which sold 16,600 in its first week last September. Kevin is on course for 20,000 units plus by the end of the week."
---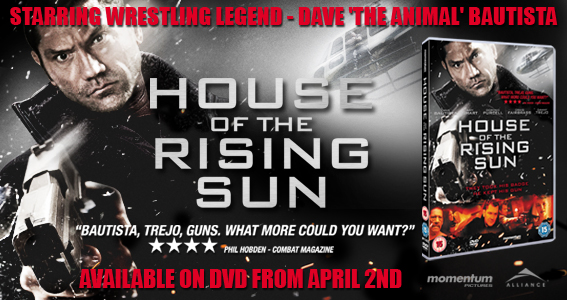 ---
As well as the Oscars, last weekend also saw another important film event, although Film 4 FrightFest Glasgow was a bit closer to home. Horror and genre fans from all over the UK, and many Scottish devotees, headed to the City for two nights' worth of screenings, many of them ahead of release and exclusive. As ever with FrightFest, DTV fare came to the fore, with the likes of Evidence (Showbox) and a brace from G2 (Cassadaga and Tape 407) were all aired. One of the biggest hits was Momentum's The Raid, which is currently drawing unanimously positive buzz after premiering at the event. It's due at cinemas in the summer, ahead of its DVD release, and is set to be video gold. The company's Adam Eldrett said: "We are incredibly excited about the forthcoming release of The Raid, we have had a couple of decent weeks of pre-awareness activity and we are now entering a phase where the anticipation should build and build ahead of the theatrical release on May 18. I think it is probably the coolest film we have ever released, the audience reactions are over and beyond anything I have ever seen before. It has been a long time now since anyone truly got behind a foreign language theatrical release of this genre and we are very lucky to be working on it, we hope to fully break the film out to a mainstream audience this summer and then onto home entertainment where is will be a big title for us as we head into Q3/4." For more on the event, read our screening correspondent Alex Kidd's report on our website.
Another big FrightFest success was Anchor Bay's Corman's World, due on DVD and Blu-ray on March 26. The documentary, which we've featured on here before (you can see the trailer on our website here www.theraygun.co.uk), charts the life and times of legendary B movie supremo Roger Corman. As the company's Thom Leaman explained: "Corman's World has drawn some astounding reviews - 4 and 5 stars and 10/10s across the board, and rightfully so IMHO. It's a film that simply must be seen by anyone with the slightest passing interest in cinema. Drawing together as it does a literal who's who of Hollywood greats and highlighting Roger Corman not just as a schlock pioneer, great at bringing in films under budget - but as someone without the existence of whom, the modern day framework of the movie making industry as we know it just wouldn't be possible. We've got a very active publicity campaign - involving the man himself himself wherever possible and above all reminding audiences that even if they're not instantly sure of the name, they will have doubtless enjoyed a film that has Roger Corman behind it in some way. Closer to home entertainment release on March 26 we've a highly visible print campaign lined up."
We've had a sword and sandal themed week at The Raygun. First there was the small matter of joining assorted journalists for some archery lessons at Showbox's press launch for its forthcoming epic Korean bow and arrows tale, War Of The Arrows, due through the Cine-Asia imprint on April 30. The event was part of what we've noticed is a growing trend for companies to use events, especially those offering tuition, to help garner more coverage for a release (last week's Daily Mirror had a half page on sometime Raygun correspondent Jessie Mellor learning how to be a spy to tie in with Fox's In Time release). This saw us at The Raygun and other assorted writers learning how to use a bow and arrow to tie in with Showbox's excellent historical tale. The company's Steve Rivers said: "We are delighted to be releasing this record breaking box office hit from Korea through our Cine-Asia label. War of the Arrows does more for Archery than Kevin Costner's green tights."
---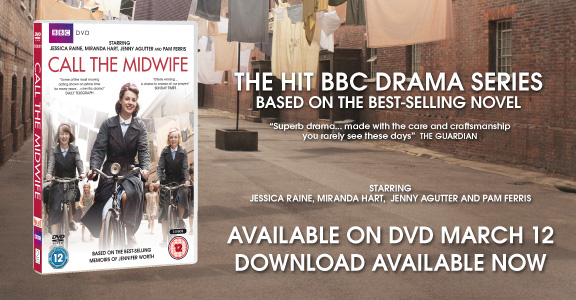 ---
And, the day after, it was on to HBO's lavish launch for the DVD and Blu-ray bow of the excellent medieval Game Of Thrones series. The television giant has form in this arena – its events over the past couple of years (for, say The Pacific and Mildred Pierce) have gained notoriety for being the industry's best, and there was certainly a state of feverish anticipation from retailers, journalists and assorted celebrities present. It really was a spectacle – held at the Old Vic Tunnels in London's Waterloo, the venue had been transformed into the Free City Of Pentos for the evening, complete with fire eaters, magicians, lusty wenches, hunky drummers, sword fights, a hog roast and a whole lot more. It was more akin to a film premiere and, thanks to the photo and press enclosure set up, played out like one too, pulling in coverage for the event such as the Daily Mail (see here). HBO's Ian Fullerton said: ""We're absolutely thrilled with the DVD event launch. We transported almost 400 people to the fantasy world of Game Of Thrones and it resulted in excellent coverage and added further fuel to the excitement surrounding the DVD & BD launch on Monday. With over 22 cast members turning up to support the DVD launch, we've landed coverage in the Daily Express, The Telegraph, The Mail Online plus a mass of social posts & comments. Our approach to Game Of Thrones from the start has been to think big. And the ambitious approach to the launch party certainly appears to be paying off." There's more from the party, including a great clip, up on our website shortly.
One of the stars at the party was the eponymous throne from the series, which is due to make an appearance in HMV's flagship Oxford Circus store on Monday (March 5), offering punters the chance to have their picture taken on the seat. It's part of a campaign that will see the series getting plenty of coverage over the weekend. Outlining the campaign, HBO's Ian Fullerton said: "Everyone at HBO is extremely excited about the DVD & Blu-Ray release. We've had universally great support from all out retail partners & we're getting 5 Star reviews from everyone, so we're predicting next week's sales to be big. Highlights from our marketing campaign include TV advertising running across all channels for the next week; press, VOD & Digital advertising for the next two weeks, plus a joint outdoor poster campaign with the publishers of the Game Of Throne book Harper Collins. We have also teamed up with HMV and for one day only (Monday March 5), the Iron Throne will be in their flagship Oxford Street store complete with a photographer who will take your picture."
---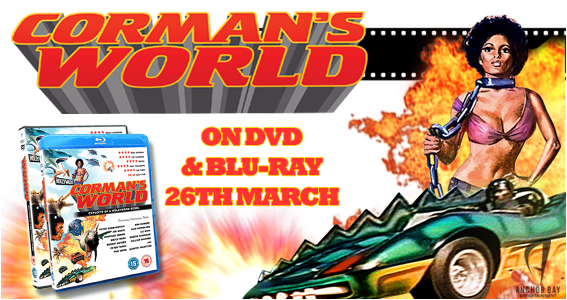 ---
Speaking of HMV, we featured it a few weeks ago, but more details are now emerging of the Teenage Cancer Trust fundraiser put together by Lionsgate and the retailer to mark the release of the former's comedy drama 50/50. Applicants can now go to a special Virgin Money Giving page to start raising and pledging cash for a good cause. Anyone who raises the minimum sum of £50 then has the chance to have their hair shaved off – like the cancer sufferer Joseph Gordon-Levitt's character in the film. Although rather than Seth Rogen doing it, the fundraisers will have their locks chopped off in HMV by experts from Electric Hair on the day of release (March 26) in front of scores of lunchtime shoppers. HMV's communications and engagement manager Jane Shaw said: "We're delighted to be involved in The 50/50 Challenge in aid of Teenage Cancer Trust, HMV UK's nominated charity. We are always looking at different ways to engage our customers with our corporate social responsibility initiatives and this seemed a perfect way to get people involved and to shout about our relationship with Teenage Cancer Trust." Lionsgate's Kaz Mills added: "Lionsgate is incredibly proud to be teaming up with HMV and TCT for the 50/50 Challenge. This is a fantastic opportunity to raise funds for a cause that has touched so many lives. This innovative activity also helps to get the story of 50/50 across - fun and optimism really do help people to get through difficult times, just like TCT does on a daily basis. We'd really urge anyone reading to sign up to the donation page, raise your fifty quid and sport a brand new look just in time for spring. And we'll have some surprises on the day, including some copies of the film for brave volunteers and plenty more to be revealed." We trust that the "bespoke buzz cut" will be done using something more hygienic than Rogen's clippers… Anyone fancy sponsoring The Raygun, incidentally?
It's been a busy week for Acorn Media too. The company followed the news about the brand new series of Foyle's War, with which it is closely involved (see below), with an announcement that the company has acquired a majority stake (64 per cent to be precise) in Agatha Christie Limited from Chorion. It takes in some 80 plus novels and short stories, 19 plays, a film library taking in almost 40 TV films and, of course, characters such as Hercule Poirot and Miss Marple. The writer's family retain the rest of the shares and will work closely with Acorn. It furthers the company's plans to move further into production; Poirot and Marple TV films are currently in development. Acorn Media ceo Miguel Penella said: "This development, along with our purchase of Foyle's War in 2010 and last year's launch of Acorn TV, the first British TV-focused streaming service, signal the new prominence of Acorn Media Group as the most forward looking distributor of British television in North America. We see this acquisition as a key step in the company's continued evolution into content ownership and television production, and look forward to working with Mathew and James Prichard and the Agatha Christie family for years to come."
The aforementioned Foyle's War announcement has seen ITV unveil plans for new episodes of the series, for which Acorn acquired the rights at the end of 2010. The three new two hour-long episodes, set just after the Second World War this time, will be filmed later this year on TV – and home entertainment formats via Acorn – in 2013. The company's Paul Holland said: "We are delighted that Foyle's War has been commissioned for a further series on ITV. This is a powerhouse brand on DVD. We are already seeing an uplift in sales from the media exposure over the last few days and from experience we know that the broadcast of new episodes at peak time on ITV is a huge sales catalyst for the whole catalogue."
---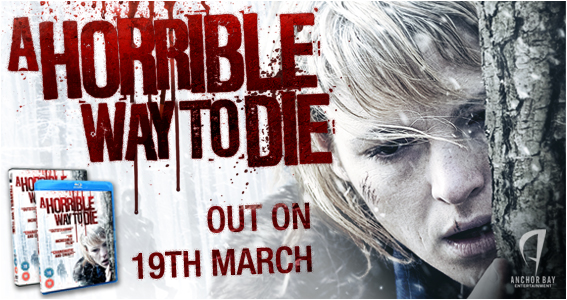 ---
A quick glance through today's newspapers reveals near across the board coverage for ITV's new take on Titanic. The £11 million, four part production was unveiled this week and garnered plenty of column inches in national newspapers, thanks in no small part to the involvement of Downton Abbey creator and Oscar winner Julian Fellowes (it's already been dubbed "Downton at sea". The high profile production is airing on TV and later – on April 16 – arriving on DVD and Blu-ray courtesy of ITV Studios Home Entertainment and forms part of the 100th annniversary of the ship setting sail and subsequently sinking on its maiden voyage. The programme, Fellowes said, follows the "full story" of the Titanic, looking at the fatal journey from four different perspectives. It differs from James Cameron's epic (also due this year), he added, because that is a love story set against the backdrop of the ship's voyage. Its release is part of a wealth of Titanic-related activity, with ITV's own A Night To Remember due a theatrical re-release and subsequent DVD and BD release from ITV Studios Home Entertainment later this month. That heightened profile offered by the anniversary will help ITV's releases. The company's director of UK DVD Clare Hill said: "Following on from the broadcast press junket yesterday where a massive 200 journalists attended we have had fantastic feedback with strong coverage already running in today's press. From an ITV perspective we are integrated with all key ITV broadcast departments working in conjunction with Broadcast Creative, ITV.com and Public Relations to develop and execute a full 360 degree strategy. Downton on Sea is set to be a huge release for ITV and the UK DVD industry."
Not only is it 100 years since the Titanic sunk, but this year also marks the anniversary of two of the biggest studios in the business, Universal and Paramount. The former has just unveiled a new animated logo, to mark its momentous birthday. It will be used on all its releases going forward and, the company says, marks both its heritage and global impact. Universal Pictures (UK) sales director Paul Ludlam said: ""We are thrilled with the new Universal logo, which celebrates the studio's rich history and heritage. This is the first of many outstanding initiatives that we will be unveiling for our 100th Anniversary and we look forward to seeing consumers get excited about our fantastic product this year." We'll have them up to view shortly on our website, in the meantime, here's Universal president and coo Ron Meyer on the new look: ""Our centennial year is the perfect opportunity to create a new logo that reflects our future while honouring our past. Universal's new logo celebrates the studio's extraordinary legacy in creating lasting movie memories, and connecting viewers across the globe."
Title of the week goes to Jurassic Shark, a film freshly signed by ever-growing independent Kaleidoscope. It's one of four signings announced after the recent European film market in Berlin. As well as Jurassic Shark (likely tagline the neolithic from the Pacific), it also signed Game Of Werewolves, Amazonia 3D and Everyman's Journey, a real-life rags to riches tale about the rock band and the search for their new singer. The Berlin market also its sales arm inking major deals to sell productions such as homegrown Strippers Vs Werewolves to other territories. The company's Spencer Pollard said: "Berlin was an extremely busy time across all aspects of Kaleidoscope's business. We have acquired four strong titles that further complement our eclectic slate of theatrical features, alternative content and the best in direct to video programmes. Major sales were secured internationally for our home grown productions including Strippers vs Werewolves, Elfie Hopkins, Interview With A Hitman and The Man Inside. It is an exciting time for Kaleidoscope as we continue to build our business across all platforms."
---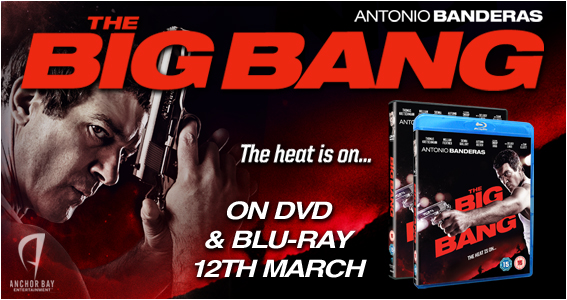 ---
It's been a tougher week for Metrodome, with the company putting its loss-making Target Entertainment television sales company into liquidation. Target had experienced a torrid time in Europe following the continent's numerous financial woes, and had led the company to issue a profit warning in December. But Metrodome Distribution is looking forward to the future. It has a busy slate, including the likes of Dutch Oscar nominated In Darkness; Gothic horror The Monk, starring Vincent Cassell, epic A Royal Affair and, later in the year, Viggo Mortensen starring in Everyone Has A Plan and recent Berlin acquisitions Lovely Molly, Piggy and Sleep Tight. Metrodome chairman Mark Webster said: "Following on from the acquisition of Hollywood Classics last year, we have an increased commitment to film in the next twelve months, which means we are building on our strong distribution business and are actively developing a slate of six co-productions."
More details have emerged about Dixons plans for its Knowhow streaming and download to own service. Last week when we looked at it, there was just a holding page, but the offering is now live (see it here) with titles from the likes of Disney, Warner and Momentum on offer. They are priced from £3.99 to rent and £12.99 to buy for new releases, less for catalogue and TV titles. Currently available for PC and Macs, it is rolling out to other formats, such as tablets, mobiles and smart TVs in the coming months. The films will, once purchased or rented, be available on up to five devices. Dixons and its Currys and PC World stores claim to sell more than 4.5 million connected stores and can reach 19 million customers through in-store, online and servicing arms. Knowhow development director Niall O'Keeffe said: "With Knowhow Movies we are offering customers the most flexible service available – they will only pay for what they watch, will have access to all the latest releases instantly, and can buy and view films and TV shows on a wide range of their connected devices. As a high street retailer we are also in the unique position of being able to help customers who are less confident with tech by showing them how to install and use the service. TVs and the home entertainment sector is a cornerstone of our business, and it's hugely exciting to be taking this next step and offering our customers great content to be enjoyed on their connected devices."
---
---
QUOTE OF THE WEEK
"HMV has no national agreement in place with the Government's work experience programmes, although individual stores have previously had some leeway in responding to local requests. However, in light of recently expressed concerns regarding particular aspects of these schemes HMV has, following a review, decided that its stores will no longer participate on this basis in future. The company will, however, continue to consider voluntary requests received from individuals who are not in any schemes as well as from schools and colleges seeking educational placements for their students and from local authorities and their agencies who are looking to place employees with disabilities and/or learning difficulties in supported work-place roles."
HMV's statement on the hugely controversial workfare programmes…
The Woman In Black continued its strong run, making it three weeks at number one in the bpx office charts, holding on to the top slot with a total now approaching £15 million. And it's officially now the highest earning homegrown horror film EVER… It held off challenges from The Bedst Exotic Marigold Hotel (£2.22 million) and Safe House, which also took more than £2 million. The only other new entry in the top 10 was One For The Money, at number 10.
The Woman In Black is, of course, the high profile foray into the world beyond Harry Potter for Daniel Radcliffe and his former co-star Emma Watson is lining up a busy slate for the months ahead. She's just signed up to star in the latest from director Sofia Coppola, entitled The Bling Ring. It's part of a flurry of activity that will include Beauty And The Beast for Guillermo del Toro, The Perks Of Being A Wallflower and Your ~Voice In My Head…
Top Gun 2 latest and the sequel that's drawing plenty of interest from all corners has just inched a step closer to fruiting with the news that a screenwriter has been appointed to develop a story for the much-talked about follow-up to the quintessential 80s film. Peter Craig previously worked on The Town, and has also had a stab at another long in gestation sequel, Bad Boys 3…
We're more than happy to talk about TV in this section, especially when it's something as good as Doctor Who… And we were excited this week to see that Benedict Cumberbatch, aka Sherlock Holmes in the BBC's wonderful new take on the series, is currently rumoured to be in the frame to star as the Master in some of the Timelord's forthcoming outings. No confirmation yet, and Cumberbatch is busy filming the next Star Trek film, but we at The Raygun, especially our junior correspondents, will welcome this news…
Wonderfully titled Paranorman's second trailer…
Despicable Me 2's 3D friendly trailer, play it up loud to annoy everyone in the office or on your way home…
The UK version is now going to be called Marvel Avengers Assemble (!), but here's the latest trailer…
Mo

re family entertainment, from, ahem, the director of Alice In Wonderland:
And here's something a bit different, that looks fun…
And lastly, for those that haven't seen it, here's that trailer for The Raid in full…
To subscribe to The Raygun newsletter, p
lease email
info@theraygun.co.uk
To unsubscribe, email
info@theraygun.co.uk
with unsubscribe in the subject