SHOP HOURS
Monday: CLOSED
Tuesday: 12 - 6
Wednesday: 12 - 6
Thursday: 12 - 6
Friday: 12 - 6
Saturday: 10 - 6
Sunday: 12 - 4

 

 

 

"When knitters gather, we become incongruously conspicuous. We are a species that other people aren't used to seeing in flocks, like a cluster of Corgis, a dozen Elvis impersonators waiting for the elevator."  

Knitlandia by Clara Parkes (available in the shop)

 

Hello to our faithful yarn enthusiasts! We hope you fared well during Friday's storm and that your power is on, your refrigerators are still cold, and you have lights to work by once more. We opened our doors on Saturday to fellow stitchers who needed a place to charge their devices and knit among friendly faces while waiting to see if the food in their refrigerators was still good when they got home (don't open that box! No matter how tempting!). We're not sure if we looked like a "cluster of Corgis" to non-knitters, but we sure did have fun!  And, hey, who doesn't love Corgis? Here's hoping the rest of July's storms are little gentler on the power lines. Storms aside, we have some fabulous new yarns and notions to tell you about them month. We are SO pumped!

 

On July 26th we will be hosting an Anzula Trunk Show.  We will have a huge variety of their hand dyed yarns and a great selection of their patterns. We are so excited to be offering this Trunk Show and we know you are going to love what Anzula has to offer! If you want a little inside look at what an Anzula trunk show looks like, here is the little video they made last time we hosted them.

 

 

August 8th through the 12th is the I-75 Yarn Crawl, y'all!! And if that isn't enough, this year ReBelle will be hosting an Oink Pigments pop up shop on August 7th and 8th. And, wait for it...wait...that's right: This year we will have our very OWN colorway at the pop up shop and bonus giveaways. Yep, a ReBelle colorway and Oink Pigment swag!! You can't miss this! Make sure and come early to get the best selection. It's gonna be great! If you haven't bought your passport yet, you can do it here.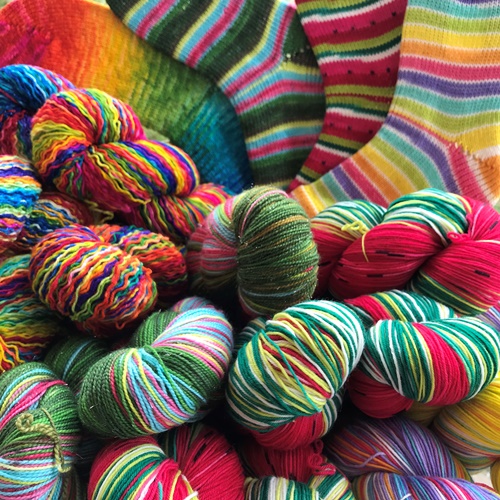 First up, we have more Art Yarn by Abi. That's right! You guys love her sock yarn and we do, too!!  We have restocked and we have large variety of colorways available including Wonder Woman, Rainbow Trout, Stars and Stripes, Grainbow, and MORE Watermelon. We can't get enough of this yarn and, apparently, neither can you. It sure goes fast! Hurry in!!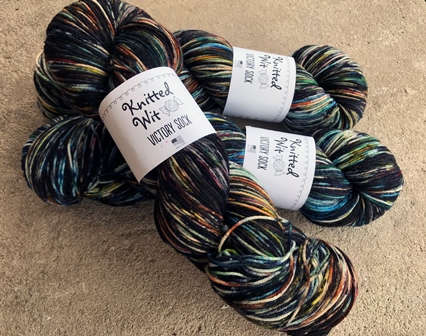 "If women can be railroad workers in Russia, why can't they fly in space?" ~Valentina Tereshkova
This month's Herstory yarn is called Out of this World and is dedicated to Valentina Tereshkova, the first woman in space. At the age of 16, Tereshkova went to work in the textile industry to support her family in Russia. By her early twenties, Tereshkova had joined a local Areoclub where she developed a love for the sky. In 1961, she competed with against other Soviet Union women to become the first woman in space and she won. This month's yarn is a gorgeous dark skein with bursts of bright color that echo the skies Tereshkova fell in love with back in the 1950s when she was a young textile worker in Russia.

This month our notions selection is fran-freakin-tastic! Okay, you need to sit down to read this. It's that's amazing!! First, come in and see our new keychain and pin collection. Have you ever been driving along and wished you had a little unicorn knitting a sparkly rainbow of happiness sitting beside you? Well, we can make that wish a reality!! That's right! We have that in pin and keychain form. We also have a knitting lamb, an adorable alpaca, and the cutest kitten you ever saw playing with yarn. And it doesn't stop there!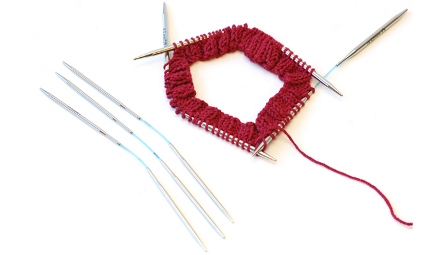 Up next, we want to tell you about our new Addi FlexiFlips. You are gonna love these needles, especially if you hate double points. These needles allow you to distribute your stitches evenly across the first two needles and knit with the third. Addi FlexiFips make hat and sock knitting a breeze! Each set comes with three double pointed needles of the same size (one end has a turbo tip and the other has the sharper rocket tip; you choose which to use).  If you want to see these amazing needles in action, check out this video.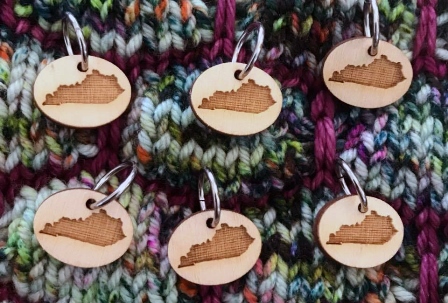 We also have new stitch markers from Katrinkles and those stitch markers are in the shape of Kentucky! That's right, y'all, show your Kentucky Pride!  They are fabulous and we know you will love them. And can you believe that's not all?? We also have a wide variety of lovely new shawl pins by Shaune Bazner and Hannah's Ideas.  Whether you want a rustic little wooden pin with a beautiful carving or something with a little zazzle and a bead on top, we have you covered.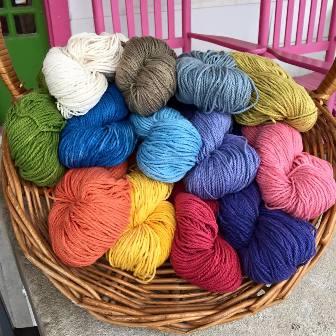 The yarn of the month for August is Cestari's Old Dominion Cotton. True to its name, the cotton in this yarn is from Virginia, and if you ask Mr. Francis Chester about it he will tell you a tale. Apparently, Virginia cotton is so remarkable because of all the peanuts they grow there and crop rotation! However they do it, Old Dominion Cotton is wonderfully soft and spun in such a way that makes it not quite as heavy as some other cotton yarns. Old Dominion cotton is great for all kinds of washclothes, baby blankets, Summer tops, hats or just about anything you might want to make with cotton. Here are some patterns that are particularly suited to Old Dominion Cotton:
Watermelon Baby Cardigan
, 
Chili Pepper Red Kitchen Towel
,
Anna's Summer Cardigan
(baby and kids),
Hanging Kitchen Towels
,
Vodka Lemonade
(cardigan),
Birkelue
(baby/child hat),
Little Sister
(crochet hat),
Stripey Baby Dungarees
,
Rosamund
(tee) and
Flynn Unicorn Sweater
. And did we mention it's 10% off this month?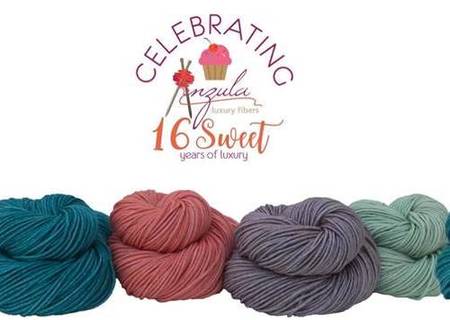 Again, in case you missed it in the intro, Anzula will be bringing thier trunk show to Kentucky and taking over ReBelle for one afternoon only. Thursday, July 26 from 4-6pm Sabrina will fill the shop with lovely yarns, many lines we don't normally carry, patterns, and knitted samples to inspire you. The specifics are on
the event page
, but feel free to call the shop if you have any questions.