NOW YOU SEE ME DISAPPEARS OFF SHELVES
UNIVERSAL'S FAVOURITE THINGS…
CHUCKY'S BACK AS A HALLOWEEN HIT…
BURGUNDY READS THE TRUST NEWS…
…REACTION TO BESPOKE MOMENTS TRAILER
EONE'S MAMMOTH Q1 SLATE UNVEILED
GATSBY FASHIONS A NIGHT OUT
UNIVERSAL GOES TOE TO TOE WITH HOOLIGANS…
…AND TAKES ON BECKHAM AND CO
---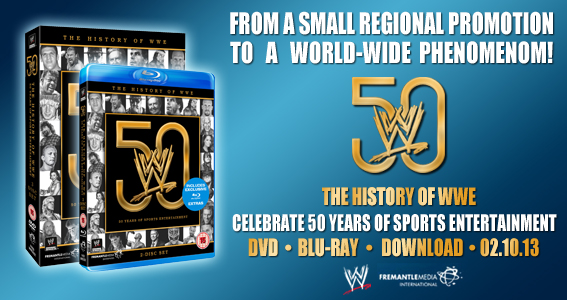 ---
I
f you can't read this newsletter or see the ads, please click
here
It Was A Good Week For
…
eOne, with Now You See Me and Snitch off to strong starts…
It Was A Bad Week For…

Blockbuster in the US, with all its remaining stores set to close…
The crucial Q4 season is now well and truly underway, with major titles queuing up on the shelves and online waiting to be snapped up. Monday, November 11 sees a clutch of big, big titles landing, with Disney¹s Monsters University and a brace of Warner titles leading the way. One of the strongest performers already out is eOne¹s pair of October 28 releases, Now You See Me and Snitch. The former, in particular, has been a huge success. It was one of the bona fide surprise hits of the summer theatrical season and it has now proved its worth at retail too ­ over-performing on its home entertainment release just as it had at the box office. eOne's Stephanie Don said: "We are delighted with the fantastic result on Now You See Me. It was the sleeper box office hit of the summer, and we're pleased to see that success continue through to the DVD and Blu-ray release." The company's head of marketing Matt Brightwell added: "We chased it on its home entertainment release and we delivered a massive result." It also bodes well for the company's enormous Q1 slate, for more of that see further below.
More Q4 news now and the weekend sees Universal launching its Christmas gifting campaign, backed with a whopping spend of £3 million. The campaign represents a shift in the direction of Universal's gifting campaigns and also sees the spend increased six-fold. It comes under the banner of DVD. Everyone's Christmas Favourite and will feature 40 different creative executions across 30 different Universal titles. Breaking on TV on Sunday November 10, the TV spots feature a different creative at the start, with consumers talking to camera about why they chose Universal titles, ranging from Eddie Izzard to Downton Abbey by way of Cliff Richard. The TV spots will be supported by outdoor, print and digital ads, with a PR and social media campaign further supporting it. A Twitter hashtag, #DVDfave, will encourage the public to join in the chat about their favourites, while consumers are also invited to create their own Vine versions. One member of the public will get to feature on an ad during the semi-final of the X-Factor. Universal staff are also getting involved with their own contributions, one staffer will end up in their own TV spot too. Universal marketing vice president Dawn Paine said: "This Q4 we wanted to create a disruptive and emotive campaign, something completely different to allow the DVD category to really shine. Whether they make you laugh or reminisce, be shocked or surprised, each ad spot is very different. The creative is simple and impactful to engage the consumer and reflect opinions and sentiment about the favourite films, comedians or TV shows to watch on DVD this year". Agency Hixville helped come up with the creative, the company's Rennie Mitchell added: "The campaign's real disruption comes from its simplicity and engaging storytelling. We hope consumers will be entertained by seeing something a little different for the DVD category." More on this in the coming weeks.
---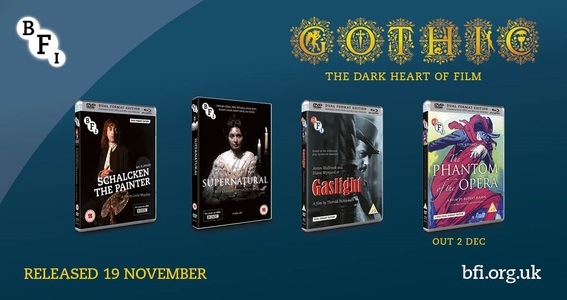 ---
And, in case you hadn't noticed, October 31 was Halloween, now firmly on the industry's calendar as one of the most important dates outside of Christmas and Easter. Paramount's World War Z has continued to sell strongly, while Universal too enjoyed success with Halloween's biggest DTV title, Curse Of Chucky. The studio's Mike Hewitt said: "With such a strong and competitive horror line-up this year, we were thrilled to have great successes with both The Purge and Curse Of Chucky - ending as the second and third biggest horror hits, respectively, of this year's Halloween season. With Chucky, we endeavoured to give the film a great start with a talent-attended premiere at August's Film4 FrightFest event, followed by a tailored pre-order PR campaign and a combined social media campaign, alongside The Purge, running all the way through to our #SurviveTheNight day of events on Halloween itself. As a result, Curse Of Chucky is on track to be the biggest DTV horror release of 2013 and we'd like to thank all retailers who supported this title, ultimately proving there's still lots more life in the killer doll yet."
Another key Halloween success has been the BFI's spooky titles which have tied in with the organisation's massive Gothic season. Its October releases have performed above expectations and set things up nicely for the November ghost titles. The BFI's Phil Roberts said: "We've been blown away by the reception to our first batch of classic BBC horror – sales are above expectations, press has been amazing and praise from fans has been all over twitter. We've got even bigger plans for our November releases which include the 1977 BBC gothic horror anthology Supernatural and the stand-alone release of the chilling 1979 ghost story Schalcken the Painter – which in my opinion is the best of all BBC horror productions. We'll be advertising online, in the Radio Times and the Guardian, and re-promoting the October releases along side. We'll also be running another social media campaign around the premiere of Mark Gatiss' new Ghost story for Christmas at the BFI Southbank in late-November."
And while they're still totting up the figures, we understand that specialist vod outfit TheHorrorShow.tv, which, as we announced here recently, signed up a raft of new titles in the run up to Halloween, enjoyed a "major boost" around its own festive season, as it were. Its increased traffic was boosted not just by the new titles, but also by increased PR and marketing activity… More on this shortly…
---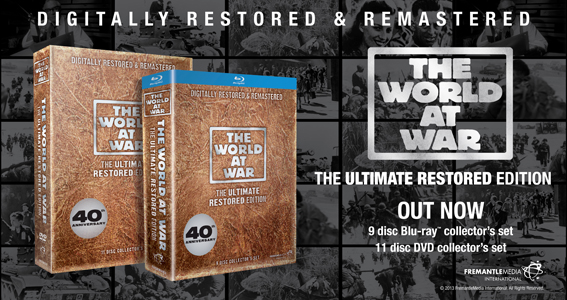 ---
With anticipation for the eagerly awaited Anchorman sequel growing by the minute, the Industry Trust has pulled off a major coup by landing the Anchorman himself, aka comedy star Will Ferrell, to star in a bespoke 90-second Moments Worth Paying For trailer, the first in the successful ongoing Industry Trust campaign to feature entirely original content. In the specially-filmed trailer, Burgundy directs consumers to findanyfilm.com and reminds them of the value of watching official, legal content. The Trust has worked closely with Paramount in putting the ad together, the trailer lands in cinemas on Friday November 8 and will be further supported by both above and below the line marketing, taking in outdoor ads, a digital presence, social media activity and PR. Paramount and the Trust are working closely together to direct customers to the findanyfilm.com app, enabling them to pre-book tickets for Anchorman 2: The Legend Continues at cinemas. The Trust's Liz Bales said: "It's fantastic to be working with Paramount Pictures UK on Anchorman 2: The Legend Continues. It is the perfect title for our first bespoke trailer and we're thrilled with the outcome. As we know from our research, evolution is key to ensuring the campaign continues to resonate with audiences and this is the ultimate example of how film content can really deliver the anti-piracy message effectively. Through this partnership we'll continue to seamlessly connect users to cinema times and bookings via both the FindAnyFilm booking app but also through integrations with the API – ensuring the journey is complete." Paramount Pictures' John Fletcher said: "This is our first collaboration with The Industry Trust and we're delighted to have created and delivered such a unique spin on the "Moments Worth Paying For" messaging. We are proud to be the first partner to deliver a completely exclusive piece of content which carefully balances the messaging required to inspire the audience to choose official film whilst also promoting the film itself. Anchorman 2: The Legend Continues is one of those titles that appeals to both young and old and we really hope this trailer will support the hugely successful educational work of The Industry Trust."
If you needed any proof about the power of the allure of Ron Burgundy, then look no further than the figures from the online release of the Anchorman Moments Worth Paying For trailer. It quickly became an online sensation, notching up a whopping 90,000 views within its first 48 hours. It was featured heavily on Amazon, as well as Empire's home page. And it appeared on some 35 sites, delivering a whopping 34 million unique users. Commenting on the response, the Trust's Liz Bales added: "There have been so many Moments firsts with this partnership, from securing coverage of our message on Empire's homepage to amassing just under 90k organic views in 48 hours. The consumer and industry feedback on the trailer has been astonishing, the messaging delivered through Anchorman has really resonated well with audiences and we're excited to apply these key learnings to future trailers."
---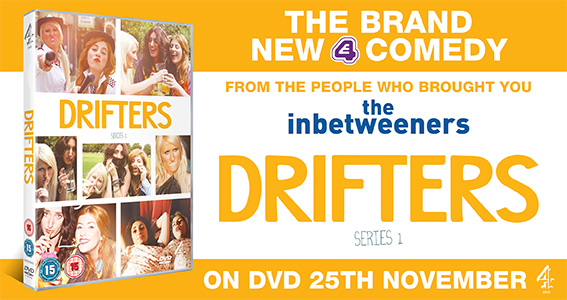 ---
Back to eOne and the company has revealed its slate for the first quarter of 2014. And boy, what a slate it is too. It has releases on every Monday bar one over January, February and March, with a blend of theatrical titles bowing on home entertainment as well as a number of DTV titles. The year kicks off with Insidious 2, a major over-performer on its theatrical release, setting it up nicely as a horror franchise. The Colony is a zombie-esque horror that boasts an impressive cast for a DTV title, taking in the likes of Laurence Fishburne and Bill Paxton. Riddick is another big franchise release, it will come in swish mirrorboard packaging and, as head of marketing Matt Brightwell said: "We're really going for it with this release." The Mortal Instruments: City Of Bones will appeal to the Twilight audience. Metallica Through The Never has already had a hugely successful theatrical platform release overseen by eOne¹s home entertainment team, where it took £250,000, which sets it up nicely for its all-singing, all-headbanging double disc 3D Blu-ray release. Code Red is the kind of title that eOne has specialised in in recent years ­ blending Nazis and zombies. Escape Plan stars two action legends who need no introduction ­ Arnold Schwarzenegger and Sylvester Stallone ­ their names will guarantee sales, but eOne will be investing in marketing to push it even further. Justin And The Knights Of Valour is a strong animated proposition, which took almost £3 million at UK cinemas this summer. Prisoners, starring Hugh Jackman and Jake Gyllenhaal, is another title that has over-performed on its theatrical release, winning the hearts and minds of both consumers and critics alike. How I Live Now stars Saoirse Ronan and comes off the back of a high profile theatrical release. Frost is a Scandinavian DTV thriller and Paranoia boasts an impeccable cast, including Gary Oldman and Harrison Ford, and will benefit from a theatrical platform release. The Family is currently everywhere as it lands in UK cinemas; The Fifth Estate, the Wikileaks story starring, among others, Benedict Cumberbatch and Daniel Bruhl, has had a similarly high profile theatrical release. Outpost III is the latest addition to the Nazi horror franchise that has already proved its chops at retail. Free Birds is another animated family tale of time-travelling turkeys, which, judging by our junior correspondents¹ response to a screening last Sunday morning, hits the spot for the target market. We Are What We Are was one of the biggest hits at this year's FrightFest and will also benefit from a platform release. Diana is one of the year¹s most talked about films and eOne is feeling bullish despite the less than positive critical reaction, believing it will still make the perfect Mother's Day gift. Ender's Game, which we discussed on last week's newsletter, will round off the packed quarter. Phew!
It's good to see that, despite Blockbuster's retail woes on both sides of the Atlantic (see our Quote Of The Week for more on the US operation's announcement), there are still labels and distributors looking to get into the business and still showing their faith in the home entertainment industry. And so we welcome the Image Entertainment imprint to the UK market with a slate of DTV titles kicking off in January 2014. Image shares a parent company, RLJ Entertainment, with TV on DVD specialist Acorn Media, and is part of the hugely successful independent production powerhouse Image Entertainment. The first title in the genre heavy slate is Scavengers, due on January 27, an effects-heavy sci-fi thriller. Further titles include thriller Penthouse North, starring Michael Keaton; slasher horror Bloody Homecoming and found footage shocker Black Water Vampire. RLJ/Acorn's Paul Holland said: "Following the acquisition of Acorn as global distributor of TV on DVD and its fusion with Image in LA, a leading distributor of theatrical and straight to DVD properties, it made sense for us to develop these opportunities in the UK. In the past few months we have acquired a great range of titles across key straight to DVD genres and a have a strong slate of launch titles for Q1. The current plan is to release 12 to 15 titles in 2014 and get the Image brand firmly established in the UK as a leading contender in this field. We're fortunate to be acquiring product in partnership with Image LA which has given us - and will continue to give us - some exclusive and exciting opportunities going forward. Watch this space."
---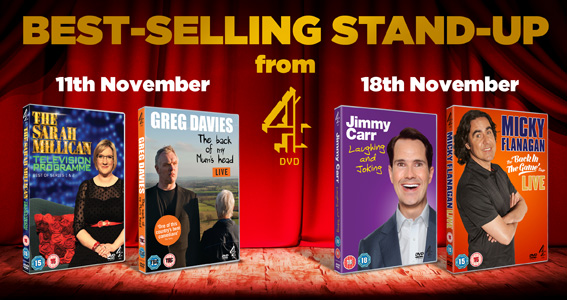 ---
Back to Q4 titles now and there's been a welter of promotional activity over the past seven days, both in the real world and in its virtual counterpart. In the case of the former, Warner and agency ThinkJam hosted a special fashion-themed screening of The Great Gatsby, released on Monday November 11. It was introduced by TV fashion expert Anna Dowd, who offered a fantastic insight into the world of 1920s glamour to the assorted film and fashion magazines and websites in attendance. There were some 50 attendees in all, from the likes of Yahoo Lifestyle, Elle, iVillage and Fabulous magazine, and the venue, the Roxy Bar and Screen by London Bridge, was decked out in Gatsby styles, with assorted clothes dotted around the venue. It marked the start of the hugely busy time for Warner, with Gravity landing in cinemas, The Great Gatsby and Pacific Rim out on Monday and Man Of Steel, among others, still to come.
Promotional activity online saw SPHE joining forces with agency DnA and the likes of Total Film for a tweetalong event to mark the release of the apocalyptic comedy This Is The End starring Seth Rogen, James Franco and pals. The event saw both journalists and industry types as well as scores of consumers all watching the film on Wednesday November 6, synchronising their Blu-ray, DVD and on demand players to start at 8pm. The, ahem, End result? The hashtag #thisistheend ended up trending on Twitter, no mean feat when it was going up against, among other things, Champions League football. We at The Raygun joined in, discussing, among other things, the time we sat behind Rihanna, one of the many stars who has a cameo in the film, on a plane (that actually happened).
---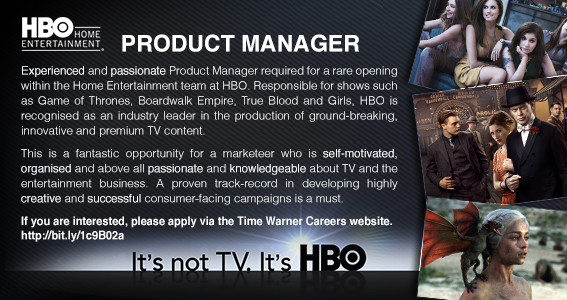 ---
It's AFM time, with scores of UK acquisitions people heading out to the west coast of America for the annual beano, sorry, we meant to say film market. Here's our regular anonymous correspondent's report from the US of Stateside… "As Santa Monica sizzles in the sunshine the temperature of the market is decidedly cold. A noticeable lack of quality films screening and a rapidly changing market place have made acquisitions more challenging then ever. As the market slowly moves away from packaged goods and towards a more digital one the traditional tried and tested genres that have served us well are struggling as women appear to be the dominant decision makers on VOD. Also as supermarkets start to dominate the packaged goods market more family friendly titles may be a safer option. Still with several days left there is still the hope that something special may land which will make the trip across the pond worthwhile."
One of the biggest announcements to emerge from AFM saw Universal snapping up rights for forthcoming football hooligan spoof film The Hooligan Factory for multiple territories, including the UK. The rights for the film were sold by the sales arm of the ever-growing Altitude (see last week's newsletter), the film, which is directed by rising star Nick Nevern, and includes everyone from Tamer Hassan to real-life reformed hoolie Cass Pennant. Producer Jason Maza, who also stars, said: "Nick and I are thrilled that The Hooligan Factory has scored with Universal Pictures International Entertainment [UPIE]. We're looking forward to working with the team on the UK release and international roll-out. We can't wait to see the public reaction to the first ever hooligan film spoof." Producer Andy Mayson of Altitude Film Entertainment says: "Having UPIE release The Hooligan Factory reflects a huge level of confidence in the marketability of this comedy spoof as well as a validation of Altitude's commitment to working with young talent to produce a film that delivers the right elements for international audiences."
Universal continues to cannily acquire feature film projects and is increasingly supplementing its studio-slate with acquisitions that it is giving platform theatrical releases to. One of the next to fall under this category is Class Of 92, which looks at the former Fergie fledglings who were the bedrock of Manchester United's modern day success. As well as the super-six, David Beckham, Nicky Butt, Paul Scholes, Ryan Giggs and the Neville Brothers, Phil and Gary, it includes contributions from a cast of characters ranging from Tony Blair to Mani from the Stone Roses. The film is getting a one-day theatrical release on Sunday December 1, with the home entertainment bow the next day. Universal UK md Ian Foster said: "This story transcends football and will have a truly nationwide appeal. For 90 minutes we want viewers to feel they've been invited into the coolest and most exclusive club in the world and that they have complete no holds bared access. This film will give its viewers a unique personal experience with the players, the British psyche and of course Manchester United." We at The Raygun are waiting for Class Of 88, looking at Millwall's Division 2 championship winning side…
And may we end by reminding you to head over to our website, where we have a whole raft of features going up over the weekend. This will include a look at some recent releases, the current state of the comedy sector, how Ricky Gervais supports his home entertainment releases and an excellent piece that should be read by anyone in our industry who fancies themselves as a scriptwriter… Oh, and keep 'em peeled shortly for a special edition of The Raygun newsletter devoted entirely to one of Q4's biggest – and best – releases. Aha!
---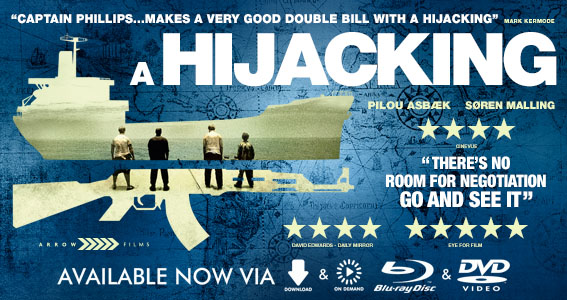 ---
"This is not an easy decision, yet consumer demand is clearly moving to digital distribution of video entertainment. Despite our closing of the physical distribution elements of the business, we continue to see value in the Blockbuster brand, and we expect to leverage that brand as we continue to expand our digital offerings."
Joseph P. Clayton, Dish president and CEO of US Blockbuster owner Dish Network, announcing plans to close the last remaining 300 American Blockbuster stores by early 2014…
Thor: The Dark World showed that viewers still can't get enough of superhero films, with receipts of £8.7 million in its opening frame, including from previews. Philomena scored £1.5 million, with Bollywood film Krrish 3 taking more than £400,000.
We'll include this week's Netflix update here, as we tend to put all our superhero related production news in the At The Movies section. And the online giant has announced a joint venture with Marvel that will see the production company making separate series involving four key Marvel characters. All the series will air exclusively on Netflix from 2015, the quartet are Daredevil, Jessica Jones, Iron Fist and Luke Cage. It sees Netflix further cementing its relationship with Marvel parent Disney. Marvel Entertainment president Alan Fine said: "This deal is unparalleled in its scope and size, and reinforces our commitment to deliver Marvel's brand, content and characters across all platforms of storytelling. Netflix offers an incredible platform for the kind of rich storytelling that is Marvel's specialty. This serialised epic expands the narrative possibilities of on-demand television and gives fans the flexibility to immerse themselves how and when they want in what's sure to be a thrilling and engaging adventure."
The best putting two and two together and coming up with VII tale of the past few days concerns the "news" that open casting sessions are being held for the eagerly-awaited and much-speculated about Star Wars Episode VII. The Internet has been ablaze with stories about Disney casting for a forthcoming film at sessions around the UK, and, despite no confirmation, the unnamed movie searching for a "street smart and strong orphaned girl" and "smart capable man" is assumed to be JJ Abrams new production.
Unlikeliest remake news of the week concerns not a film but a stage play based on a film. For Dirty Rotten Scoundrels, the late 80s Steve Martin and Michael Caine starrer about a pair of conmen plying their trade in the French Riviera, is heading to the London stage in 2014. The Martin and Caine roles will be taken on by Robert Lindsay and Rufus Hound. It's a long way not just from the comedy stars, but even further away also David Niven and Marlon Brando, who appeared in Bedtime Story, the film that was the inspiration for Dirty Rotten Scoundrels…
Good piece on the number of promotional partners for Anchorman here…
And a good piece on video rental stores
here
…
Follow us tweeting along to assorted home entertainment releases (see above), dishing the dirt and breaking news at www.twitter.com/theraygun…
A clip from one of our LFF highlights…
Marky Mark after his Funky Bunch broke up, aka Lone Survivor…
The second trailer for Robocop…
The best film of 2014. Fact.
To subscribe to The Raygun newsletter, please email

info@theraygun.co.uk
with subscribe in the subject matter
To unsubscribe, email

info@theraygun.co.uk

with unsubscribe in the subject
For editorial or advertising queries, contact

tim@theraygun.co.uk