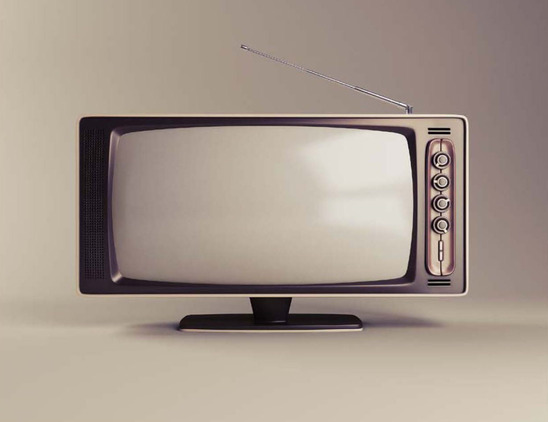 Estilo 3D is an art production studio specialising in 3D design, CGI, production and digital compositing for print, advertising, motion graphics and interactive projects. From Estilo's beginnings in 2005, they have provided creative services for top agencies, photographers and production houses worldwide.

Their fresh and skilled staff come from different design backgrounds and have unique core skills. Each artist has committed to explore the most innovative tools and resources to create stunning and unique visual concepts. Clients include: VW, Ford, Coca-Cola, HSBC, Nextel, Snickers, Reebok, LG Electronics, Toyota, CNN, American Express, Heineken, Renault, Honda, Rolling Stone, Corvette and Peugeot.

Estilo 3D were one of the first 3D producers in the world to provide 3D solution for graphic advertising. With time, they started to add new services and resources like illustration, animation, photography and post-production among others.

We've asked the team at Estilo 3D to talk us through some of their stunning campaigns and to shed light on the magic of the creative process. We hope you enjoy!
Campaign: Kinder Plan

Estilo 3D were responsible for the integral CGI design and generation of people known as 3D people! This campaign composed of two graphics won two Lions on the recent edition of the Cannes Festival: one Silver in Outdoor Category and one Bronze in Press. The awards also fall off the back of an additional Silver award gained in the same year at the San Sebastian Festival.
In this project the challenge consisted of achieving an original print, not only for the 3D development, but also to work towards stunning set-design and art direction.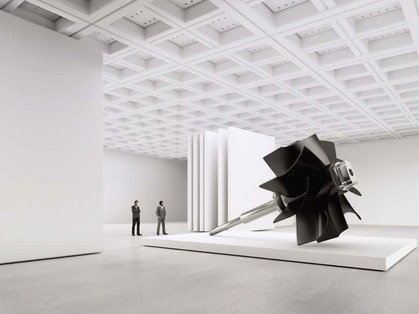 Campaign: Volkswagen Services
Composed of 2 graphic prints, Estilo 3D were able to create believable figures. These bodies were created from scratch in 3D, and creatives from the agency were photographed and then finally digitally attached to the 3D models.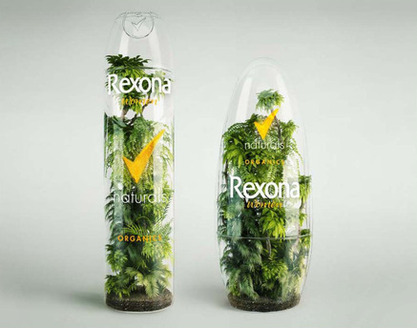 Campaign: Rexona Naturals
Estilo really comes up trumps with this sensational image for Rexona, Unilever. Naturalistic vegetation contained within crystal containers screams freshness.
The truly convincing imagery represents the mission of the product - to convey a sense of the refreshing tropic aroma contained within the packaging.
Campaign: Mini Cooper

This is one of the projects that allowed artist and client to benefit from the advantages of 3D design as opposed to photography and retouching. Within the series of images, Estilo could work with the cone placement and perspectives in real-time, ultimately winning them another Silver award in New York the same year.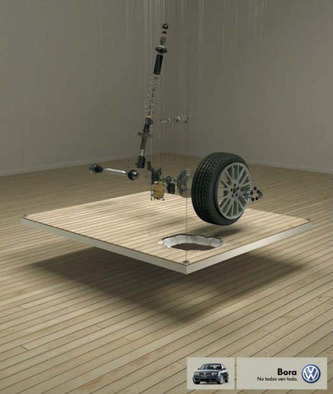 Campaign: Volkswagen Bora
This VW series consists of three graphics, and was the very first project the team did under the name of Estilo 3D in 2005. The campaign caused a lot of impact, not only for it's art direction, but also made a great impression on the agencies and their creatives when they realised that it was not a retouched photograph, but entirely CGI. The project was a huge success in the market and opened the doors for many incoming projects.
Campaign: Honda Motorcycles
This digital visualisation of an ice-sculpture, created for Honda Motorcycles, demonstrates Estilo's ability to render realistic texture, materials and illumination.
This series of images for an Energizer campaign plays with the idea of light-drawing and illumination some time before the idea arrived on UK billboards and television.
The visual affect is similar to that of a camera placed on a slow shutter speed, producing a long exposure.
Campaign:
American Express Travellers Checks
An epic image of the Taj Mahal combines the themes of finance and travel. It is ultimately successful in raising an important issue; that of the exploration to foreign lands accompanied by the necessary financial fail-safes needed to protect oneself away from home.
The simple motif is a literal representation of the brand name Sol, meaning "sun" in Spanish. The prongs of the bottle cap appear to jut out like the rays of a sun, and the juxtaposition of this sunny image with the melting ice that adorns the cap makes for a perfect holiday association - sun, ice, beer!