INDUSTRY MULLS OVER 2019 FIGURES
IDNSEY LOOKS FORWARD TO 2020
UNIVERSAL PROMISES DEPTH – AND ITS FIRST 007
LIONSGATE HAILS "MARKET-LEADING CONVERSIONS"
ACORN ENJOYS FALLOUT FROM RECORD YEAR
AMAZON ENJOYS CHRISTMAS WITH EVE
LOCAL HITS DRIVE SALES
NEW CHAPTER FOR WARNER
HAMMER FALLS AGAIN FOR INDICATOR
RAMBO RETURNS
PECCADILLO AIMS FOR JUMBO SHRIMPS
BAFTA DANGLES AWARDS BAIT
THE RAYGUN 2019 SURVEY
TWEET OF THE WEEK
TRAILERS OF THE WEEK
---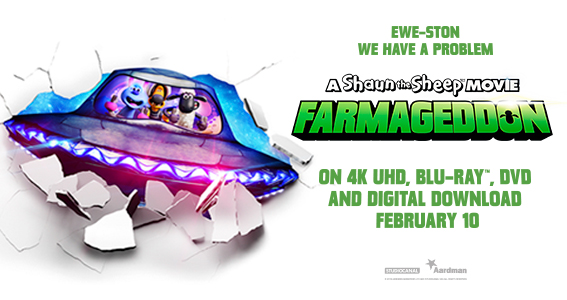 ---
If you can't read this newsletter or see the ads, please click here.
It was a good week for… It Chapter 2, the first number one of 2020 in the Official Film Charts…
It was a bad week for… Still digesting some of those 2019 figures…
It's the week after the year that was, and many in the industry are still digesting the year-end figures, looking back at 2019 and seeing where things went right, and where they went wrong. Moreover, many are now looking ahead to 2020, trying to work out how they can optimise sales and breathe new life into the physical market. We're still canvassing opinion on how the past 12 months were for those in the industry as well as moving onwards and upwards to maximise opportunities, both physical and digital, for the coming year. So we'll have a bit of both this week, with some comment from some of the year's winners. There's more to come too – next week will see further comment and opinion on what's happening and where we're gong.
First up with the comment is Disney, which has topped the sales charts by value for 2019, as well as scoring big at the box office. And, what's more, it is also in the process of bringing Fox into its business, merging theatrical and home entertainment businesses with the studio it's acquired, as well as being in the throes of launching its Disney+ streaming service, due to kick off here in the spring after its much talked about US bow in the autumn. Dean Pappadakis, Vice President, Walt Disney Studios Home Entertainment said: "The success of 2019 was built on bringing to the Home Screen some of our most beloved franchises including: Avengers: Endgame, Mary Poppins Returns, Aladdin, Disney and Pixar's Toy Story 4 and Jon Favreau's re-imagined version of The Lion King. This success would also not have been possible without the incredible support of our trade partners, to whom we are hugely grateful to. We are excited to continue 2020 with more treasured franchise releases including: Maleficent: Mistress Of Evil, Frozen 2 and the final Star Wars: The Rise Of Skywalker."
---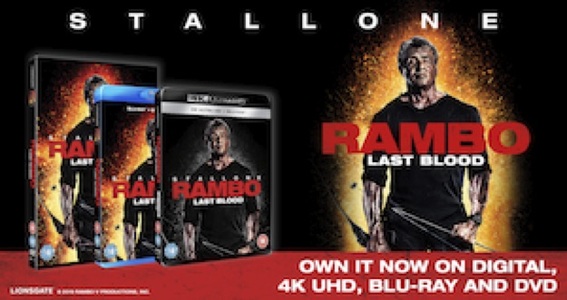 ---
As noted here last week, Disney may have topped the charts for market share by value in 2019, but Universal was the winner by volume. It too is looking forward to a strong 2020 after its successes in 2019, as md Ian Foster said: "We are proud of our excellent performance throughout 2019, which has helped us lead on volume share for the 9th year in a row. We have an incredibly exciting slate for 2020 which is rich in variety and breadth and includes the sumptuous Downton Abbey, the critically acclaimed 1917 and the next Bond movie No Time to Die. As we continue to lean into the challenges that the evolving market presents we look forward to working with our partners, retailers and industry colleagues to deliver a successful 2020."
One of the year's biggest success stories was Lionsgate's continued strong sales for its ongoing releases, enjoying big successes with the likes of fighting With My Family and John Wick Chapter 3 Parabellum. It also enjoyed the equivalent of the Christmas number one with Angel Has Fallen, the third film in the ongoing Gerard Butler saving the president series. And it too is looking forward to a strong slate for the next 12 months. The company's svp for home entertainment and digital Marie-Claire Benson said: "Thanks to a notable improvement in our Box Office performance in 2019, Lionsgate has enjoyed strong results at retail. In particular we are proud of our market-leading conversions, both on digital formats, and physical formats through Elevation Sales. Whilst the market continues to throw new challenges our way, we're armed with a great slate for 2020, and look forward to a collaborative approach to ensuring the continued importance and health of our category in the coming year."
Another big success came in the shape of Chernobyl, the HBO-aired mini-series released on home entertainment formats by Acorn. The series captured the imagination of the great British viewing public and went on to become the second biggest television title of 2019, bested only by Game Of Thrones. Commenting on its performance, the company's year overall and looking ahead, md Stuart Shaw said: ""At Acorn we love DVDs – last year we achieved our highest ever market share in the TV category and our total DVD sales were up 16 per cent year on year; even if you ignore the phenomenon which is Chernobyl we still had a record-breaking year in terms of market share. Alongside this we also saw growth in EST; we continue to be grateful to our licensors for the fantastic content they licence to us, to retailers for their continued support of the category and to our partners who ably assist us in all of this. As we look now to 2020 it already looks like a strong year for us. Highlights include The Trial Of Christine Keeler, currently appealing to audiences in BBC One's Sunday night 9pm slot, returning hit series Babylon Berlin, Marcella, Our Girl, Agatha Raisin and the hotly anticipated final series of Line of Duty as well as a host of brand new shows which we expect will soon have the nation talking."
---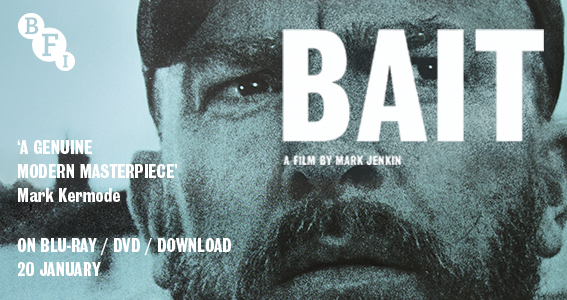 ---
Over on the retail side, Amazon issued various statements as the year drew to a close on what its customers had been buying. It was good to see physical product so well represented, lining up alongside the assorted Prime Video hits. In a look at its bestsellers of 2019, the online retailer noted that TV boxsets of physical product "continued to go from strength to strength", stating that Killing Eve Season 1, Endeavour Series 6 and Call The Midwife Series 8 were among the key purchases at its site. Its Christmas sellers took in everything from cheese advent calendars right through to Disney's release of The Lion King. "We are seeing customers opt for a mix of traditional and not-so traditional items this Christmas," said James Bate, Director, UK Retail Consumables at Amazon.co.uk. "Classic gift ideas such as the Guinness World Records book are joined by the quirkier Ilchester Cheese Advent Calendar and our own devices continue to be popular including the Fire TV Stick with Alexa Voice Remote. Gift sets have been snapped up, especially the Hotel Chocolat Christmas Box and the Yankee Candle Gift Set, whilst kids will love playing with the L.O.L Surprise! Glamper and Harry Potter Dobble toys."
Amazon also revealed its most watched Prime Video programmes for the year. The retailer said: "Some of the most popular Amazon Original Series on Prime Video in 2019 in the UK were Carnival Row, Good Omens, HANNA, Homecoming, The Boys, The Expanse, The Grand Tour, The Man in the High Castle, The Marvelous Mrs. Maisel and Tom Clancy's Jack Ryan." It also revealed that its Premier League streaming events were viewed by "millions", while December 4 was the biggest ever day for Prime sign-ups, as football fans flocked to the service to watch six games that night, including Manchester United v Tottenham Hotspur. It also outlined some of the bestsellers regionally in the UK, again including DVD, a good sign of support for physical product. These took in London (Fleabag Series 1 & 2), Birmingham (a Peaky Blinders book, Frozen on DVD), Bristol (The Secret Life Of Pets 2) , Cardiff (Gat-Trick – Wales Gram Slam Glory 2019 and Rocketman, both DVD), Edinburgh (The Favourite DVD), Leeds (A Star Is Born and Joe Wicks The Body Coach Workout on DVD), Liverpool (Liverpool FC End Of Season Review DVD), Manchester (Peterloo and Mamma Mia! Here We Go Again DVD) and Newcastle (The Lego Movie 2 DVD and Bohemian Rhapsody DVD). Amazon also said it shipped product "at record levels" through the holidays. "This holiday season has been better than ever thanks to our customers and employees all around the world," said Jeff Bezos, Amazon founder and CEO. "On behalf of all Amazonians, we wish everyone the happiest of holidays and a fantastic 2020."
---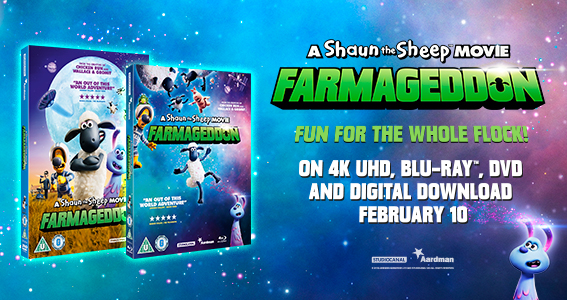 ---
It's been a good start to the year for Warner, which enters 2020 and the first Official Film Chart of the year with a brand new entry at number one no less, in the shape of It Chapter 2, its success coming off the back of digital sales alone. One of the final quarter of 2019's biggest success stories, Angel Has Fallen, is at number two, while the penultimate Star Wars title, The Last Jedi, rockets back up the charts to number three after the theatrical success of The Rise Of Skywalker. The final number one of last year, Quentin Tarantino's Once Upon A Time In Hollywood, falls to number four. For more on It Chapter 2, see next week's edition of The Raygun…
Now everyone, or at least most of you, are back at work, things are falling back into place, and this can only mean boutique and independent labels announcing forthcoming titles via their social media accounts. Moving quickly out of the blocks this week was the Indicator series, now a firmly established Blu-ray operator. With announcements of its March releases. It unveiled its fifth volume of works from the legendary Hammer studio, with this one featuring some of its big names in other genre fare, not just horror – this means Christopher Lee in The Pirates Of Blood River alongside Oliver Reed, the latter also appearing in The Brigand Of Kandahar and The Scarlet Bride, and Visa To Canton making up the quartet; with another genre favourite Vincent Price starring in its other release, The Mad Magician. Commenting on the line up, the company's Sam Dunn said: "There was a 15-month gap between our releases of volumes three and four of our Hammer box sets, so we're extremely pleased to be releasing Volume Five: Death & Deceit on 24 March, just five months after the previous volume. We're also very pleased to finally announce the much-anticipated UK Blu-ray premiere release of the 1954 3D shocker The Mad Magician on the same date. Information about our March titles was leaked onto forums before we even hit 'send' on our official newsletter, and was followed with a flurry of pre-order activity that suggests sales are going to be very strong. And, with the first two of our Hammer box sets perilously close to going out of print, we're delighted to see that people are making sure they don't miss out."
Forthcoming release news now and Monday January 13 sees the return of Rambo, as Sylvester Stallone fears up for a last time as the Vietnam vet who has more opponents to deal with in Rambo Last Blood. Commenting on the release, Lionsgate's Abi Golding said: "On Monday, we're releasing Rambo: Last Blood – the final instalment in the Sylvester Stallone franchise Rambo. We've chosen a day and date Physical and Digital release date, to really drive awareness to this much-loved saga, with consumers being able to make the decision between digital download and 4K UHD, Blu-Ray and DVD. Also releasing on the same day is the Rambo: First Blood and Last Blood DVD and Blu-Ray Double Pack- double the action for those hardcore Rambo fans. The marketing campaign includes a wide-reaching variety of all out-action AV for TV and VOD, fantastic flashback recordings for radio and OOH across London Underground and Tesco's estate. Supporting this we're also running digital and social activity from early January. There are nostalgic shots of First Blood and Rambo: Last Blood in parallel which will be a real crowd pleaser for fans. Our publicity highlights include Sly January- a fun take of Dry January on how you can be 'more Rambo' in 2020, partnerships with Delta Force Paintballing- where we will have branded POS at centres around the country, Topps Pizza, where Rambo branded delivery boxes will be delivered across the country and The Stag Company to give away competition copies of the film. We also have POS promotions running in-store and online with Richer Sounds and Apline. Throughout December, as a collaboration with the release of Angel Has Fallen, we distributed 100 double sided beer mats to pubs across the country with release date messaging. Finally, we have an exclusive competition running with Balance and press drops of Rambo Russian dolls with a Rambo legacy poem."
---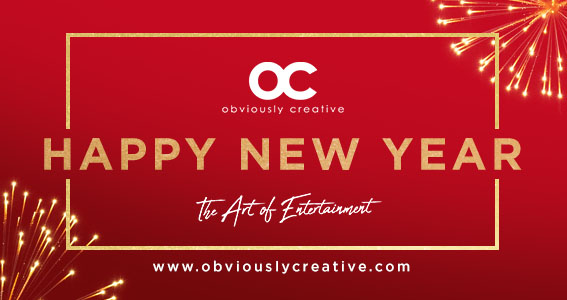 ---
Also due on Monday, and presaging a welter of activity to mark its 20th anniversary, is a new release from the birthday crew at Peccadillo. The film is The Shiny Shrimps, about an ill-disciplined water polo team aiming to make a splash at the Gay Games, the world's biggest LGBTQ+ sporting event. Commenting on the release, Peccadillo's Tom Abell said: "I was surprised at how wide The Shiny Shrimps went for its theatrical release, more cinemas than we expected played the film which helped create considerable awareness of the title across the UK. This has set the film up nicely for the home entertainment release with a healthy number of pre-orders for what will be our first release of 2020 - the year of our 20th birthday (watch out for the 20th anniversary logo on all packaging this year). The Blu-ray is a beautiful collector's edition with special packaging. Both the DVD and BD several surprises that are unique to the UK release. We're expecting good Home Ent numbers on this title. The film also forms part of what is a very important year for Peccadillo as we celebrate our 20th birthday in May, with lots of great retail opportunities around our titles."
The awards season kicked up another notch this week, as BAFTA unveiled its crop of nominations for this year's awards (see below. One of the most-keenly timed awards nominations from this week's crop of BAFTA announcement, certainly in home entertainment terms, is the homegrown independent film that critic Mark Kermode has declared not just the best film of 2019, but the best of the decade – Bait. We've mentioned the Mark Jenkin-directed tale of a Cornish fishing community and divisions between the locals and second home-owning city dwellers before, but its BAFTA nods, for Best British Film and for Outstanding Debut from a Brit for director Jenkin, come at a perfect time for the film, which is available exclusively on digital on Friday January 10 through the BFIplayer, and on other digital physical formats on January 20 2020. The Raygun interviewed Jenkin ahead of the BAFTA announcement and he spoke of his involvement with the BFI's home entertainment release. "They wanted some of my short films , so I selected a few, then we put on some other shorts, including The Saving Of Bill Blewitt, a GPO-sponsored film, one of my favourites. Mark Kermode and I have recorded a commentary, and we've got people like Jason Wood from Home, Jessica Kiang from Variety and Tara Judah from Watershed have written for the booklet. To have an advocate like Mark Kermode has been amazing." Bait is being launched on home entertainment with a special sold-out screening at the BFI next week, with a live score of the film being performed. The interview with Mark Jenkin will be live next week, keep an eye on our twitter for more details.
One more thing: why not fill in our annual survey looking at the best and worst of the year just gone, as well as looking ahead to the next year. Here are the all important questions – answer them and send via email to tim@theraygun.co.uk
Favourite three releases of the year:
Biggest challenge in 2020:
What I'm most looking forward to in 2020:
---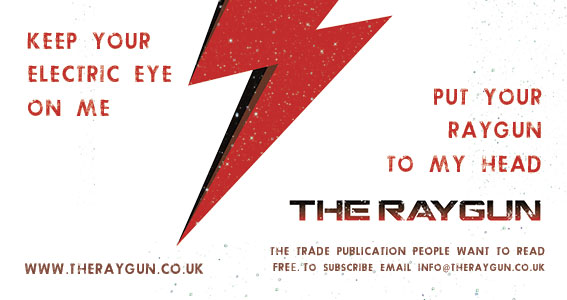 ---
AT THE MOVIES
As noted above, this week saw the latest big awards announcement, in the shape of the BAFTAs, often seen as a precursor to the Oscar nominations. These drew their fair share of controversy, arguably more than normal, as critics, press and public not just outlined the usual snubs, as is always expected, but pointed out the lack of women in the director category and people of colour in the acting categories. Of course, BAFTA can do nothing about what its members vote for, but it's now being suggested that the Academy widens its membership regulations to allow in more diverse members, which, as is hoped with the Oscars, will lead to a more diverse nomination list… (Maybe they'll let us in this time too…) You can see the full list of nominations for BAFTA over here – http://www.bafta.org/film/awards/ee-british-academy-film-awards-nominees-winners-2020
It was, many predicted, or maybe even hoped, set to be the first Marvel horror film, as director Scott Derrickson pledges to push boundaries on Doctor Strange In The Multiverse Of Madness. He'd made his name on genre fare such as Sinister and The Exorcism Of Emily Rose, making him perfect to move the superhero, played again by Benedict Cumberbatch, on to even stranger territories. Derrickson also had the benefit of having helmed the first outing, but, it appears, this wasn't quite good enough. For this week, he announced that he is exiting the film, citing the old "creative differences" reason. He will, however, be staying on as exec producer. The studio is now looking for a new director to take over the reins, but it won't delay shooting or eventual release, with the film due in cinemas next year…
In a move that some will consider sacrilege, it's been announced this week that Timothee Chalomet, one of the more talked about current crop of stars, is set to star as Bob Dylan. He'll play the folkie turned rockist, or, as he famously described himself, the "song and dance man", in a film tentatively titled Going Electric. As the title suggests, the film, directed by James Mangold, most recently behind Ford Vs Ferrari, will look at one of the more controversial elements of Dylan's career – when he dropped the acoustic for an electric guitar and went rock, much to the annoyance of folk fans. Expect Dylan fans to grumble about how it doesn't do their hero justice, while Chalomet's army of younger devotees will merely complain that they've never heard of this Dylan bloke.
Follow us on www.twitter.com/theraygun…
The New Mutants film has taken forever to get here…
Already covered here, on the way from Arrow…
Due from Second Sight, covered here recently…
In case you missed it, here's the latest BASE quarterly trailer…
You're on The Raygun newsletter mailing list, which has been running for eight years, because you requested it, have been recommended to us or sent us emails. You can unsubscribe at any time, if you're daft, using the link elsewhere or by emailing as below. But of course, you don't want to do that, do you? We don't share your information with anyone else, we don't like cookies and we're the good guys. We care because you do…
To subscribe to The Raygun newsletter, please email
info@theraygun.co.uk
with subscribe in the subject matter
To unsubscribe, email

info@theraygun.co.uk

with unsubscribe in the subject
For editorial or advertising queries, contact

tim@theraygun.co.uk