NORTHERN SOUL ON THE RIGHT TRACK
PRAISE FOR UNIVERSAL RELEASE
STATUE MARKS MRS BROWN RELEASE
WINDOW OPENS FOR BUSINESS
ARROW'S EDGE OF GOMORRAH…
SON TRAILER SCOOPS SCREEN AWARD…
…AND ANCHOR BAY'S MACHINE WORKS TOO
UNIVERSAL'S TRICKY HALLOWEEN PROMOTION
LIONSGATE'S BOX WON'T BE PULPED…
MOVEMBER SPAWNED A MONSTER
GOOGLE UNVEILS NEW PIRACY RULES
TWEET OF THE WEEK
---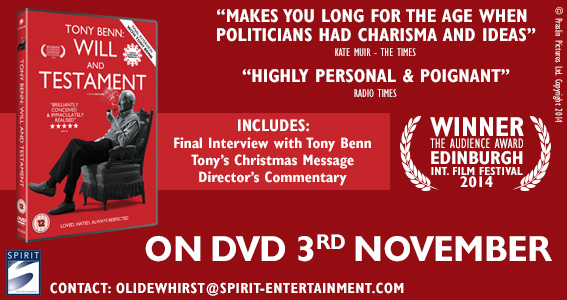 ---
If you can't read this newsletter or see the ads, please click
here
It Was A Good Week For… Northern Soul, as one Universal staffer told us, it's a "phenomenal" result…
It Was A Bad Week For… Due to a recent family bereavement and funeral this week, this issue of The Raygun is slightly late. Apologies…
It's a film that celebrates a fiercely underground peculiarly UK subculture, with impossible to find records leading the way, but, after its first week of release, Universal's Northern Soul has gone positively overground, with easy availability helping it to top 10 placements in both the video AND theatrical charts. It'a triumph for Universal and its acquisitions policy, for homegrown independent British cinema and for director Elaine Constantine and her crew of soul devotees, many of whom invested their life savings to get the film made. Congratulations should go to all involved on not only a cracking movie, but also a commercially successful one too. Universal's Mike Hewitt said: ""Northern Soul has delivered an amazing theatrical result and we are working with Munro to keep the film in cinemas with over 70 screening this weekend and many more follow-ons. Social media and word-of-mouth helped drive a great grass-roots-led campaign with fans petitioning cinemas to show the film in their area. DVD sales has also delivered a terrific result with many stores re-ordering this week to ensure great stock levels over the weekend with sustain advertising in all national tabloid papers and digital spend over IMDB and Mail Online. A strong PR campaign with talent support delivered mass awareness outside of the 'northern soul' fan remit with coverage spanning from BBC Breakfast, The Guardian and BBC Radio 5 Live to regional newspapers. This is the first time a feature film has been in both the Top Ten for Cinema and DVD/Blu-Ray at the same time – a phenomenal result for an independent UK film made with so much passion and authenticity and we are delighted with the results coming in."
More on Northern Soul before we turn to the rest of the week's news (and a few other Universal-related stories too) and as well as its DVD success, kudos must go to independent theatrical outfit Munro Film Services for its success with the film at cinemas, sell-out cinema screenings have helped drive DVD and soundtrack sales. As the company's Frank Smith said: "The demand for the film has been incredible. People want to see it on the big screen and in a social environment. Almost all cinemas have experienced sell-out shows, which is testament to how much the film resonates with this audience." Sometime Raygun contributor and Guardian box office columnist Charles Gant kicked off his regular round-up with praise for the film, see it here. And we interviewed director Elaine Constantine for our latest Raygunesque column for The Ransom Note (we've also posted a feature on Peccadillo's I Am Divine too). In a comment we didn't have room for, she paid tribute to the likes of Munro and Universal, saying: "Munro has been amazing and everyone at Universal has been brilliant. They've really looked after it, really made an effort with it. Everyone's worked really, really hard on this."
---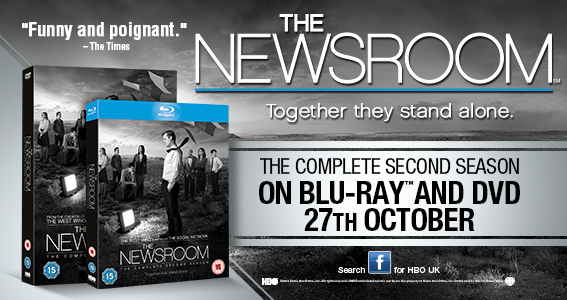 ---
Also selling well has been another homegrown product, one we tipped here a while back. Road is a compelling look at motorcycle road racing, focusing on the Dunlop family, a road racing dynasty. It's proved to be Kaleidoscope's biggest ever week one release. Commenting on its success, the company's Spencer Pollard said: "We are delighted with the week one performance of Road. There were some slight reporting technicalities so we are very excited to confirm that it is our best selling week one title to date. If you also add the non-traditional, specific Northern Irish FSDU distribution into independent outlets, the digital results and next year's TV deal, we are very happy with how the film has performed to date. The reviews and word of mouth continue to build and we genuinely believe it will be an evergreen title. On top of that, we sold nearly 8,000 units of Moby Dick last week (TV mini series starring Ethan Hawke, Donald Sutherland and William Hurt) so it was a bumper week for Kaleidoscope. With Sharknado 2 out next week and this quickly followed by Saving Santa, Journey To Le Mans and There's Something About Susan (Boyle), we are excited by what lies in store for us through Q4 and into early next year."
Warner is having a busy time of it, as we've noted here previously, with its Edge Of Tomorrow, aka Live Die Repeat (a source of a welter of misinformed comment about its titling online, incidentally) selling through in line with the studio's expectations, with both its EST and Blu-ray performances proving to be particularly heartening. What's more, Monday October 27 sees the physical arrival of Godzilla on DVD and Blu-ray, with similarly strong EST performance behind it. It's good to see Warner making a big song and dance about the film at this weekend's MCM Expo, where Godzilla will form the focal point of a stand that also includes forthcoming theatrical biggie Interstellar. Its Godzilla efforts will offer the 115,000 or so punters packing in to the Excel centre in east London from Friday October 25 through to Sunday October 27 the chance to show off their Godzilla Roar and stand a chance of winning a whole host of prizes, including a Toshiba sound bar. We'll be reporting more on this next week…
---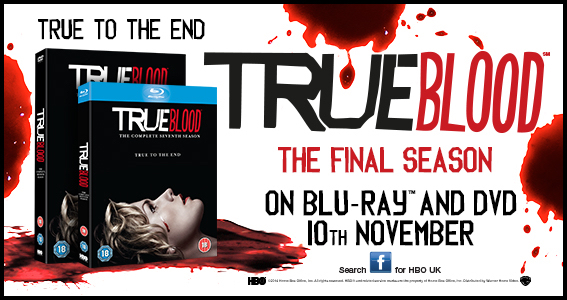 ---
Meanwhile, Monday October 27 also sees the release of the wildly different Mrs Brown's Bots D'Movie, with the Irish release coming out on Friday (October 24). And to mark the event, Universal unveiled a stature of the titular star of the show in the heart of Dublin, right near to hmv, whose stores, along with Xtra-vision, went into overtime to mark the release. The statue, which mirrored the famous Molly Malone one in the capital, featuring a plaque with a similar note to Malone's nickname. It states "Mrs Agnes Brown. The tart with a cart' before adding the title treatment and the words "out now on DVD". It even featured real fruit and earned tons of coverage in assorted Irish press. Margaret Hanway from Moore Street Market, who helped unveil the statue, said: "In D'Movie, Mrs. Brown's stall stands right here on Moore Street and it's great to see her honoured with her own statue. D'Movie gave Moore Street a huge boost in awareness around the world and we're absolutely thrilled to welcome this impressive statue of Mrs. Brown to the area. We think it's a great likeness of Agnes and hope as many people as possible will come down and have a look at her and her cart." You can see a Mrs Brown lookalike (the real one is filming in Scotland) outside hmv's Henry Street store
here
. More on this, Godzilla and MCM in the next Raygun…
Next week sees the release of one of our favourite films we've seen this year, Studiocanal's impossibly long-titled The Hundred Year Old Man Who Climbed Out Of The Window And Disappeared (try fitting that on to a check disc, as we tweeted recently). Here's the company's Claire Establier on the release: "'The Hundred-Year-Old Man Who Climbed out Of the Window and Disappeared' is the hilarious and epic adaptation of the internally best-selling novel by Jonas Jonasson and we're very excited to release it on DVD and Blu-ray from Monday. Because there are so many fans of the book out there, it was important we remind our target audience through the marketing campaign that the film is an adaptation of the book they loved. We decided to focus our media campaign on press and online to highlight the critical acclaim received and the book reference. Our bright and colourful artwork makes the ads stand out really well and we were able to use some funny shots of the lead character Allan Karlsson to show the tone of the film. I had a lot of fun working on the campaign especially with the PR assets we created. Keep an eye for our Where's Allan? gallery which features Allan in key historical scenes that we will launch next week."
---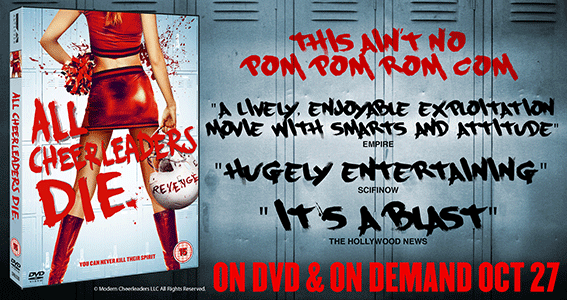 ---
Also out on Monday is the second season, to use the US vernacular, of The Newsroom, from HBO. Commenting on its impending release, HBO's Grace Alexander said: "We're really looking forward to the release of The Newsroom Season 2 on Monday, this week we sent journalists behind the scenes of Sky News, giving them the opportunity to experience first-hand what it's really like in a newsroom. And we're even offering fans the chance to get behind the camera with a number of TV presenter courses being offered as competition prizes across several media outlets."
One more release from Monday October 27, and another one picking up lots of interest across the board is Gomorrah, due from Arrow. The series has picked up plenty of strong word of mouth from its Sky Atlantic transmission and Arrow is putting a long-term strategy behind the release, As the company's Jon Sadler said: "With Gomorrah, we know that we have one of the best TV series of recent years in our hands but we also know that it is going to take time for word to get around – and it's word of mouth that really galvanises people to watch and want to own a series. The Sky Atlantic audience for a foreign language drama is relatively small in comparison to what we might be used to with a series such as The Killing or The Bridge so we are putting a long-term strategy behind this one. It is, however, gratifying to have witnessed the response on social media over the last week while the series has come to an end. Many, many people are comparing Gomorrah to The Wire, Breaking Bad and The Sopranos. Many still are saying it is even better than these iconic and huge-selling series' so we are very pleased to have such a great long-term franchise to work with both now and in years to come. The DVD and Blu-ray are out on Monday and we released digitally on Tuesday and it's already performing very well and riding high in the digital charts. We have been doing promoted tweets with the new trailer and Facebook promoted posts – both units are performing to a very low CPC and this is being backed up by a really aggressive PR push and some well-placed press advertising. We will be pushing Gomorrah continually though. We all love it and believe in it 100." You can see the trailer here.
---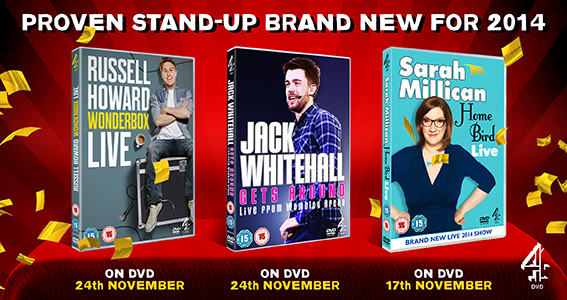 ---
And speaking of trailers, and Arrow, a deserved congratulations go to the company for coming up with the best trailer of the year as judged by the distinguished panel at the Screen Awards 2014. The film trade magazine plumped for the independent's Like Father, Like Son for the award. Arrow's Jon Sadler, again, said: "We were beyond delighted to have the Like Father, Like Son trailer recognised, especially amongst such esteemed company. We genuinely felt it was very special, and we had never had such a vocal appreciation for a trailer before on social media so we knew that it was affecting people on an emotional level, which is a rare thing for a short form commercial video. It was incredibly gratifying to see that the judges saw its merits and chose it above all others." You can see it
here
.
Also worth noting as an award winner at the event was Anchor Bay's The Machine, which picked up the home entertainment campaign of the year gong for the release for the independent and a whole host of other partnering producers and agencies. Anchor Bay's Hollie Richmond said: "We are absolutely thrilled to have picked up this award, particularly in the face of such amazing competition. The campaign was a joy to work on, the creative stunning (a big thank you to Coffee & Cigarettes for such a great job). I'm sure I speak for all of Team Machine when I say we're all ecstatic and hugely proud of this title." One of the company's that shared the award was the East London Film Collective, whose Andrew Woodyatt added: ""This award recognises a whole new distribution model for producers, where they can control every aspect of their films release, and chose the best suited agencies and creative talent. It's been a terrific experience working with such a brilliant team and on a great movie that was commercially engineered to meet the needs of a specific genre audience."
---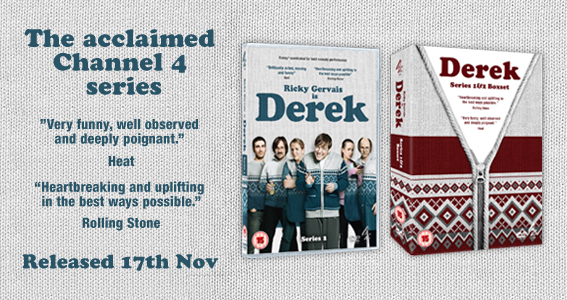 ---
More forthcoming release news now and a film following an equally interesting release and distribution strategy is November 3's Tony Benn: Will And Testament, which arrives following an innovative release strategy for a theatrical release, with a town hall tour at key cities with Q&As afterwards featuring the lifelong socialist's friends and colleagues. The home entertainment release arrives through Spirit, whose Robert Callow said: "This is one of those films that comes along once in a while and transcends it's subject matter. Regardless of personal politics, Will and Testament serves as both biography and history lesson of an extraordinary period in time, all filtered through the prism of Tony Benn's singular world view."
Friday October 31 is, of course, Halloween and Universal will be offering a host of prizes as part of a trick or tweet promotion (geddit?) throughout All Hallow's Eve, giving away copies of both classic catalogue titles from its monster archives as well as newer horror films. The major's Melanie McClure said: "Following on from the success of last year's Curse Of Chucky, we are delighted once more to be joining forces with Fetch Publicity for Trick or Tweet 2014, the best thing happening on the internet this Halloween! This year is set to be bigger than ever, as Zombeavers, Universal Monsters, Creature from the Black Lagoon, Dracula: The Legacy Collection, Bates Motel, Grimm and The Purge: Anarchy menace the twitterverse like never before. Don't miss out, hashtag #TrickOrTweet at any time on October 31 to join in the fun."
Retailers should, Icon has advised, stock up on Drive, as the new rescored version put together by radio DJ Zane Lowe is set to, ahem, drive renewed interest in Nicolas Winding Refn's classic film. The new version has been put together by the DJ and features a host of current big names (The 1975, Baauer, BANKS, Bastille, Bring Me The Horizon, CHVRCHES, Eric Prydz, Foals, Jon Hopkins, Laura Mvula, The Neighbourhood, SBTRKT and ZCC) putting together new music for the film. It will feature across BBC radio stations, with all the attendant plugging ahead, of transmission of the film, with the new recored soundtrack on BBC3 on Thursday October 30. Lowe himself said: "Honestly, this is the most exciting thing that this show has ever been involved in. It's the most ambitious, awesome thing we've ever done. We've been working on it all year and we're super-proud of it – you don't want to miss this." Drive director, Nicolas Winding Refn, said: "I consider it a great honour that my movie Drive inspired so many wonderful artists to come together and create one ultra-cool glam experience."
---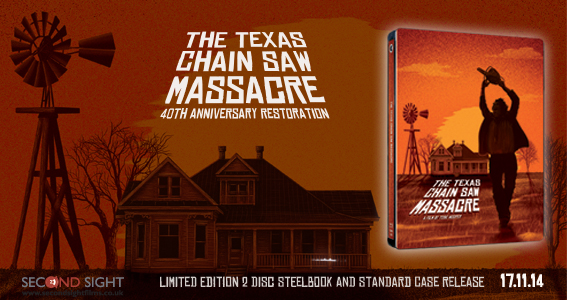 ---
Another film with an equally notable soundtrack is Pulp Fiction which, believe it or not, is celebrating its 20th anniversary this year. And to mark the occasion, Lionsgate, the current custodian of the Miramax catalogue, is putting together a lavish box set for release on December 1. It's definitely on our Christmas list – you can see it here or here. As Lionsgate's Dan Gilson said: ""We're celebrating the 20
th
anniversary of the release of one of the most iconic films of all time with an amazing limited edition box set. It comes in a black suitcase and has got all sorts of cool items inside that collectors will love – the menu from Jack Rabbit Slim's, Zed's keyring, A Big Kahuna Burger bag, Pulp Fiction bank notes, art cards and a copy of the film on Blu-ray."
Talk of Pulp Fiction brings us somewhat neatly on to Tom Langlands, industry veteran now at Elevation Sales. He is marking the anniversary by attempting to grow a Jules Winnfield-style tache and beard combo for the month of November, raising cash for the Movember charity at the same time. He'll end the month with a celebration and screening of the film in his hometown of Folkestone. You can sponsor him here. Langlands said: "After a year off, I'm back on Movember, the leading global organisation committed to changing the face of men's health… with great vengeance and furious energy. To tie-in with the 20
th
anniversary of Miramax's Pulp Fiction, I'll be doing my damnedest to try and grow the perfect Jules Winnfield, pictured below (technically the goatee isn't allowed but Movember can go sue me). Regular updates will be going on my Movember page including photos from a Pulp Fiction fundraising night I'm setting up at my local cinema in Folkestone."
And as we close, we'll send you all in the general direction of Google's new anti-piracy document, How Google Fights Piracy, and is promising to clamp down further on copyright infringement. It is promising that tweaks made to its search engine means links to illegal sites are less likely to appear when people search for films. Writing in a blog post, the company's Katherine Oyama said: "'We've been testing new ad formats in search results on queries related to music and movies that help people find legitimate sources of media." You can read her post
here
and read How Google Fights Piracy here.
---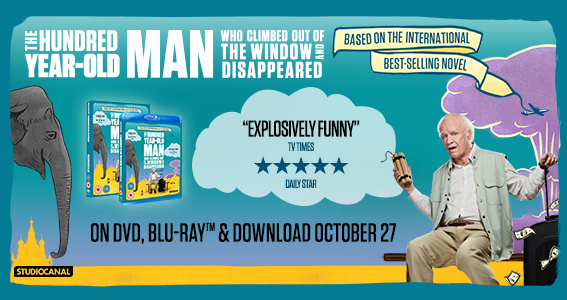 ---
QUOTE(S) OF THE WEEK
"We've seen significant success in PIPCU's first year of operation. This extra support will help the unit to build on this impressive record in the fight against intellectual property crime, which costs the UK at least £1.3 billion a year in lost profits and taxes. With more money now being invested in ideas than factories or machinery in the UK, it is vital that we protect creators and consumers and the UK's economic growth. Government and industry must work together to give long-term support to PIPCU, so that we can strengthen the UK's response to the blight of piracy and counterfeiters."
Baroness Neville-Rolfe announcing more funding for police antiu-piracy unit PIPCU.

"The government committing to fund the Police Intellectual Property Crime Unit until 2017 is fantastic news for the City of London Police and the creative industries, and very bad news for those that seek to make capital through intellectual property crime. Since launching a year ago, PIPCU has quickly established itself as an integral part of the national response to a problem that is costing the UK more than a billion pounds a year. Much of this success is down to PIPCU moving away from traditional policing methods and embracing new and innovative tactics, to disrupt and dismantle criminal networks responsible for causing huge damages to legitimate businesses."
City of London Police Commander Steve Head

AT THE MOVIES
We've already looked at the huge success of Northern Soul at the box office, while Teenage Mutant Ninja Turtles took almost £4.8 million in its opening frame. Other new entries included The Best Of Me with £636,842, while The Judge took £420,720 and, at number 10, Northern Soul with £278,829.

Some svod related news now and Amazon Prime Instant Video has now put the entire second series of Garry Trudeau's series Alpha House on its service. As Amazon Studios' vice president Roy Price noted: "We're very excited to bring a second season of Alpha House to our customers. Garry's talent helps bring to life the all-too-real absurdities of DC politics." Trudeau himself added: "After eight months of hard work, we're proud to make Season Two available for viewers to savour in the weeks ahead. Or to watch in its entirety before noon today. And rewatch before dinner. How great is Prime?" Beyond that, keep em peeled for the next series of Ripper Street, coming early in November…

Mixed fortunes for Netflix this week, which announced a clutch of big series set for its service, although it did suffer the ignominy of an outage across some elements of its European service on Friday October 24. The new announcements, meanwhile included a title, trailer and a bit more detail on Bloodline (not least a name as it had just mentioned the series was on its way from the creators of Damages. The trailer's here

http://youtu.be/de50trNEvf8

It also announced F Is For Family, an animated series fro comic Bill Burr, which further boasts the involvement of Vince Vaughn.
TRAILERS OF THE WEEK
New trailer for Angelina Jolie's directorial debut…
Our junior correspondent is a big fan of the books, this looks fun…
Excellent trailer for this, due to begin airing hotly and arriving later via Acorn…
Here's the big trailer of the week…
Don't go there, didn't you see the first one?
To subscribe to The Raygun newsletter, please email info@theraygun.co.uk
with subscribe in the subject matter
To unsubscribe, email info@theraygun.co.uk with unsubscribe in the subject
For editorial or advertising queries, contact tim@theraygun.co.uk