BVA BANGS THE DRUM, EXPECTS 18.5M SALES
AS IN STORE SIGNINGS RETURN
PARAMOUNT BRINGS THE PAIN
ICON APPOINTS, READY FOR 2014
…AND BIGGS SALES EXPECTED FOR ROBBERY
---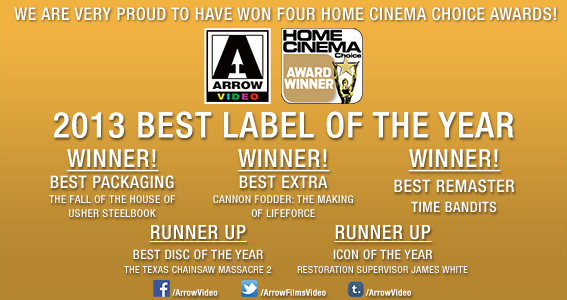 ---
I
f you can't read this newsletter or see the ads, please click
here
It Was A Good Week For
…
The Class Of 92 and some group called One Direction…
It Was A Bad Week For…

Let's be positive for the last few days eh? Happy Christmas and all that…
And as we enter the home stretch of the Christmas rush, with the race hotting up for the coveted number one slot, sales in store rising on a regular basis and the old favourite phrases being repeated once more (in the same way that consumers always complain about Christmas starting earlier year, so our industry bemoans the fact that "Q4 is happening later this year"), the clear winners and losers are starting to emerge. We're going to concentrate on the positives this week – the post mortem will start after Christmas on some of the under-performers – and the BVA has been banging the drum for the industry again, revealing some startling facts and figures gleaned from research about the gift-giving season. It showed that more than a third of UK adults, 37 per cent in total, were intending to give Blu-rays and DVDs as presents. That equates to a whopping 18.5 million units, with the biggest percentage, 43, going as gifts to children, with the other intended recipients including partners (38 per cent), parents (18 per cent), siblings (13 per cent) and friends (12 per cent). The most requested titles included Despicable Me 2, The Hobbit: An Unexpected Journey, Breaking Bad, Monsters University and Les Miserables. Commenting on the figures, the BVA's Lavinia Carey said: "These results show that millions of people find Blu-ray Discs and DVDs make great presents at Christmas, as video offers fantastic family entertainment and a wonderful shared experience whether you're giving or receiving. This sentiment is echoed in the most wanted titles as the list of titles topping people's Christmas wish-lists are films and TV programmes that will keep all the family excited, enthralled and amused over the Christmas break."
Meanwhile, the biggest seller of this past week is One Direction, with their This Is Us movie, which, after just one day on sale, was sitting pretty at number one, shifting more than 170,000 units in its first day. It is, according to the Official Charts Company, the first music title to top the overall Official Video Chart since Michaeal Jackson's This Is It three years ago. It is also the biggest day one music video seller ever. The overall market isn't quite up to last year's level, but at least with 7.639 million video units sold last week (week 50), Christmas has well and truly arrived in stores and online, the figure was double what it had been four weeks previously. And with an extra day to play with next week, the business is expecting Saturday through to Tuesday to offer the four single biggest days of the year. Commenting on One Direction's success, Official Charts Company chief executive Martin Talbot said: "It has been quite a year for 1D and their fans - and they are continuing that right through into Christmas. Every act goes into the festive season hoping to secure the Official Christmas Number 1 album, but if they manage to pull off the album and video double at such a competitive time of the year - that will be some achievement. If current performance is maintained, we could be looking at a 1D Christmas in 2013."
---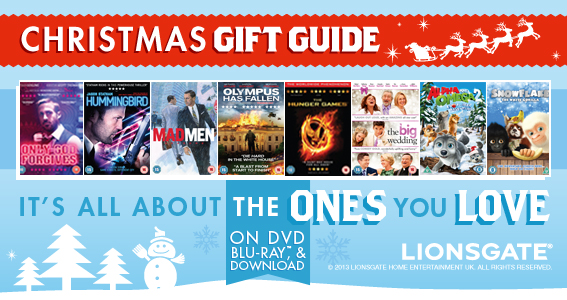 ---
Every year throws up a surprise success story, a title that performs way beyond expectations and this year that title is Universal's Class Of 92. The documentary, which charts the story of the crop of youngsters – Beckham, Giggs, Scholes, the Nevilles, Butt and co – who ushered in Manchester United's dominance of football for the past few decades, has been a bona fide phenomenon, shifting 70,000 units in its first week (the biggest week one numbers for a film with a box office of under £1 million for two years), doubling that total the next and, as we write (Friday morning), has notched up sales of more than 275,000. Commenting on its success, Universal senior product manager Emma Kay said: ""We're delighted with the performance of The Class of '92, it has risen above a tough market and even exceeded our expectations. With an exceptional publicity campaign and very targeted media campaign, the title has gone from strength to strength and the ongoing success is now being driven by fantastic word of mouth. Class really does shine through."
This time last year, HMV was teetering on the brink of administration, with many suppliers becoming increasingly concerned about the business going forward. But what a difference a year makes – 12 months on and there's a far more buoyant mood at the retailer. The company sent out a message to the trade this week, which stated: "We've re-energised the brand for a new and refreshed future for hmv. What's more, with the backing of our new owners, Hilco UK, hmv remains the only national physical presence for purchasing entertainment across the UK. Our mission is to make sure we continue to excite and entertain our customers, bringing them ever closer to the entertainment they love, through our stores and at every other touch point we now have available to us in 2014." It thanked suppliers and promised that 2014 would be "even more exciting".
As noted here previously, HMV's new strategy has included refocusing on in-store activity around the country, with exclusive events at stores and particularly at its "spiritual home" of 363 Oxford Street. And there have been a couple of high profile events at the retailer's flagship store that have been DVD-related. Alan Partridge, aka Steve Coogan, turned up to sign copies of Alan Partridge: Alpha Papa, the Studiocanal release that is holding up strongly in sales terms. The company's Mikey Ellis said: "We're over the moon with how it went. This was the first time we've had an in store signing at the newly revamped 363 HMV store and it was quiet daunting as the space on the second floor is vast, but we had nothing to worry about. Steve's fans were queuing for hours before the signing took place and ultimately we had to stop people coming in. Steve Coogan managed to see everyone and the area looked great dressed with pos. The social media awareness from the signing had a massive reach and this was backed by extensive PR coverage. It was great to do it in the second week of release to sustain the sales and together with the comedy awards on Thursday helping giving the title an additional push it's looking like we're set to continue selling all the way up to Christmas and beyond."
---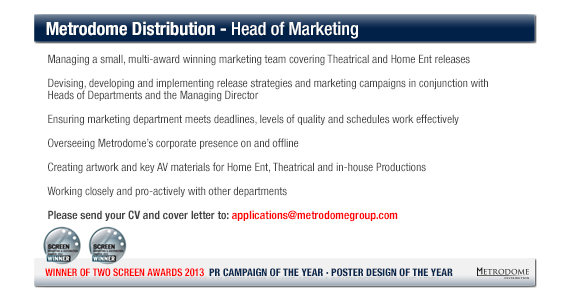 ---
Also in stores at HMV was Karl Pilkington, Ricky Gervais' sidekick, who turned up at 363 to sign copies of his The Moaning Of Life DVD and Blu-ray. HMV's Simon Winter said: "It was very popular, with fans coming from all over the country. One fan even got straight off a plan from Australia and came directly to the signing! He was on good form and didn't finish until after 9pm, after meeting over 300 fans from 5pm."
More survey news now, and another company has been out quizzing the public about their viewing habits and plans for the festive season. LOVEFiLM has been chosen by more than 1,400 mums from Netmums as "best in class" for children's programming. Almost nine in 10 of those quizzed, 89 per cent, said it was best for streaming, thanks to high quality, advert-free content, and value for money. It can boast of children's programming from Disney, BBC, Universal, Warner, Saban and Marvel, as well as, this year, its own content from US parent Amazon Studios. LOVEFiLM's head of brand marketing Fliss Hickson said: "We are absolutely delighted to have been recognised by Netmums as the leader in the field of family-friendly entertainment in time for Christmas. We're passionate about providing great content for kids and adults alike to so it feels fantastic to be celebrated in this way."
There's still more releases to come on Monday December 23, among them being Paramount's Pain & Gain, starring, among others, Dwayne Johnson, aka The Rock, arriving on physical formats after digital release a week earlier. Anyone viewing our Twitter account will have seen the Pain & Gain branded pack we received, including steroids (or rather stamped M&Ms). Paramount's campaign kicked off by showing off the first eight minutes of the film on IGN.com and continues over the seasonal period. As Paramount's Luisa Cotrozzi said: "The media campaign includes a heavy digital and VOD push to build awareness of DVD release via mobile and desktop as well as high impact display including homepage takeovers on Boxing Day on sites such as Talksport capitalising on the heaviest online traffic day of the year." Those packs picked up interest from media outlets, as did training sessions for assorted journalists.
---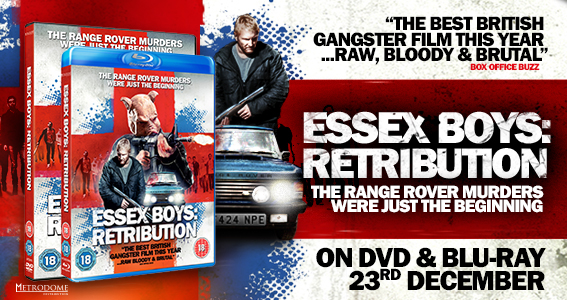 ---
Also due on Monday December 23, is Anchor Bay's Vendetta, starring Danny Dyer. We've already noted elements of the film's marketing campaign in previous issues of the newsletter, with the TV now up and running. Also worth noting is the fact that Anchor Bay has created the country's first ever motion poster to mark the release, you can see it in all its glory here
or here, where it appeared on The Sun's website. The release coincides with the arrival of a new head of marketing, Hollie Richmond, who was previously at the likes of Koch and Revolver. Commenting on the release, Richmond said: "This has been a fantastic time to join Anchor Bay. Vendetta is a hugely exciting campaign and is Danny Dyers best performance to date. We've had some great support from trade and this film is set to be Anchor Bay's biggest release of the year - what a great way to go into the Christmas break."
2014 is going to be a big year for a rejuvenated Icon Film Distribution, which has already announced plans to move back into distribution, acquiring films for release in the UK with backing from New Sparta. And it will head into the new year with two newly-appointed key staffers joining ceo Ian Dawson and the existing team. Chris Warrington will rejoin the company as head of marketing in February, while Allan Jamieson joins as financial controller immediately. Warrington, a popular industry character, has recently been at Organic, following stints at Icon in its previous incarnation, as well as both independents (Tartan) and majors (Fox). Jamieson had previously been planning and acquisition manager at Momentum and, after the company was bought, at eOne. Commenting on the appointment, Dawson said: "We are delighted to have two such experienced and talented individuals in Chris and Allan join the company at this exciting time. Their insight, experience and expertise is invaluable as we prepare to announce acquisitions to our slate for release next year."
---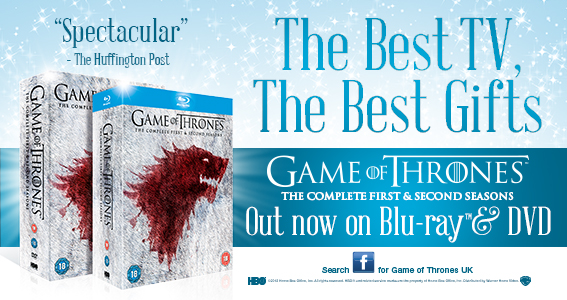 ---
The next 12 months will also, it's been predicted this week, be the "year of UltraViolet", as long as the industry can market the format to consumers, as well as educating them. The research, carried out by YouGov, stated that almost a fifth were aware of the cloud-based format, up three per cent from the start of 2013, but fewer knew what it actually did. Director of media at YouGov Shaun Austin said: "2013 was the year that UltraViolet made inroads into the UK market and 2014 could be the year it breaks into the mainstream. Given the proliferation of smart mobile devices the ability to watch your own TV and movies wherever you want, whenever you want is more important than ever before. To this end, our data show that those who already use UltraViolet see its benefits. Over half (55%) of those who have tried it say they are likely to use the service when they next purchase a physical disc and almost three quarters (72%) of those who are very familiar with the system are likely to use the service again. The implications are clear: people who use the service like it and want to use it again. To inspire mass take-up of UltraViolet, retailers, digital content providers and the studios need to back the service and explain its benefits. If they follow Tesco and Blinkbox's lead then there is potential for the service to become a success. However, further marketing and education are key to this."
More recruitment news now, and Kaleidoscope has further boosted its staff, appointing a new director of theatrical distribution. Terry Dove had previously been at Fox, where he was executive sales director and had overseen releases with combined receipts of more than £1 billion. Dove has most recently been involved in releasing titles for independents and joins Kaleidoscope on January 2. Kaleidoscope's Spencer Pollard said: "We are delighted to have somebody of Terry's calibre and experience join the Kaleidoscope team. 2014 is a key year for Kaleidoscope to establish itself firmly as a distributor of independent theatrical feature films and documentaries in the UK and Terry will bring a huge amount of nous to help us achieve our goals." Dove added: "During these tough and challenging times in the UK Market, particularly for independents, it was always going to take something special to excite me and make me feel I could be part of a distribution company that could make a difference. With their commitment to quality films, creativity, flexibility, insight, enthusiasm and ambition, I believe Kaleidoscope is that company."
More from Kaleidoscope, which has announced the inking of a deal which will see it releasing Oscar-shortlisted documentary The Square. The film, which follows the story of the Egyptian revolution, has already wowed audiences at festivals. It is due at cinemas in January and on home entertainment formats later in the year. Kaleidoscope ceo Spencer Pollard said: "We are delighted to be working with everybody involved in producing The Square. It is a fantastically well-crafted theatrical documentary. The festival wins, acclaim and nominations the film has garnered show its outstanding potential. We are very excited to be releasing this film in the UK and it shows our continued commitment to supporting the best documentaries in our territory."
---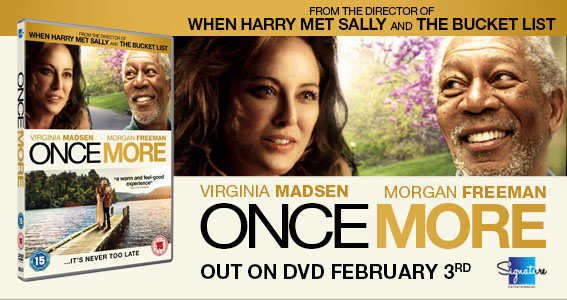 ---
It's been a big week for homegrown television and, capping off an exemplary 12 months, independent Acorn, now owned by US parent RLJ, has been involved in another two programmes that were hugely talked about affairs. First, Sky Atlantic aired the final episode of The Tunnel, the cross-Channel remake of Scandinavian hit The Bridge, transposing this tale of murder and a lengthy investigation to Calais and Folkestone. Acorn's release is due on January 13 and the company is looking forward to capitalising on the huge interest in the programme, the cracking reviews the final episode garnered (the Daily Telegraph said it was "superb from start to finish", The Guardian added it was a "shattering conclusion to the excellent French-English co-production. As final showdowns go, it's a belter. A truly satisfying leave-taking for a terrific series.") and Sky's hefty marketing for it. Md Paul Holland said: "The Tunnel is set to be one of our strongest titles of the year, only confirmed by the great press coverage the series has received for its final episode this week. We've a Chunnel full of advertising between now and release on 13 January including a lot of promotional work on Facebook and youtube around this last episode to prompt pre-orders. The Tunnel star Stephen Dillane is undertaking some DVD specific publicity for us courtesy of Aim Publicity and with the critics behind us and a repeat of The Bridge on BBC One coming this January, the light at the end of The Tunnel is the warm glow of profits for all."
And also from Acorn, on January 6, comes the release of The Great Train Robbery, the DVD of the two-part drama based on the notorious incident marking the 50
th
anniversary of the crime. The transmission this week was given an added frisson by the death of one of the robbers, Ronnie Biggs. As Acorn's joint head of marketing Gareth Brown said: "When we learned that we'd be distributing Chris (Broadchurch) Chibnall's definitive drama The Great Train Robbery on DVD, we factored in the 50th Anniversary and the robbery's place in British history/legend/folklore. And of course we expected during the life of the product that the ailing Ronnie Biggs would naturally pass away, creating more media coverage when that time came. But we didn't expect his passing to coincide with the precise transmission date of the first of the two dramas on BBC One. It's been a publicity explosion making front-page news across the country and the debate continuing as to his place welcome or not in history. All of which bodes well for the release of The Great Train Robbery on DVD on January 6."
Talking of crimes, as we were, a father and his son in law have each been given two year suspended sentences after admitting running a website that offered illegal downloads of films as well as games and books. The court in Belfast heard that Hugh Reid, from Northern Ireland, and Marcus Lewis, from Suffolk, were behind a website called Araditracker, which boasted 33,000 members and offered them the chance to download illegal content for as little as $1, as well as encouraging them to upload pirate material. When that was shut down, the duo opened another site, I Love To Buy Books, as well as laundering money through a radiator company. Sentencing the pair, Her Honour Judge Corinne Philpott said: ""There are people who work here locally who work to make films in this jurisdiction and in others as well. There are also the people who work in cinemas, the people who distributed DVDS who are all affected by copyright infringements." FACT's Kieron Sharp added: "FACT has pursued this case because sites such as Araditracker cause irreparable harm to the UK's creative industries. This conviction and sentencing sends a strong message to others who are similarly involved in online criminality. Northern Ireland has become an important location for many popular global films and TV series and these criminal websites threaten the livelihoods of those employed directly and indirectly by those productions." Reid now faces a further confiscation hearing to recover £35,000.
And now, all it takes is for us to wish all our readers H happy Christmas and a prosperous 2014. We'll be back on January 3, but let's just remind you, that we will be running our own year end survey. So as the clock counts down to Christmas, you can while away a few minutes by answering the following questions and emailing them to tim@theraygun.co.uk
…
Favourite three releases of the year:
Biggest challenge in 2014:
What I
'
m looking forward to in 2014:
---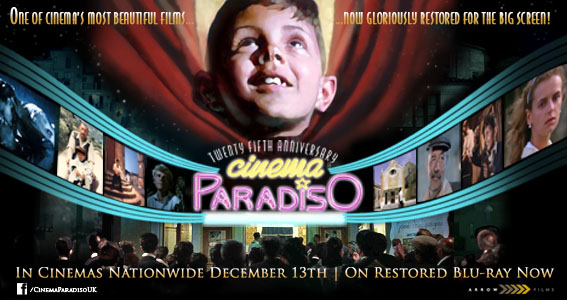 ---
"The high damages show what damage creators and rights holders suffer through illegal file sharing of a movie. Going forward, we have a number of processes which we can use to seek compensation for piracy of one or more films."
Henrik Pontén, a lawyer for anti-piracy firm Legal Alliance, commenting after a Swedish pirate was ordered to pay more than £400,000 for illegally uploading a film, Beck – Buried Alive, ahead of its release.
The Hobbit: The Desolation Of Smaug predictably took the number one slot after taking more than £9.3 million in its opening frame at UK cinemas, a feat not far off the first outing, which was boosted by previews. Meanwhile, with other distributors making way for Peter Jackson's latest Tolkein outing, there was little else in the way of new entries, apart from Falstaff at the Met Opera, a live event beamed to cinemas, which earned £224,763. Also worth noting, Frozen has now passed the £10 million barrier, with The Hunger Games Catching Fire chasing down £30 million in UK box office receipts.
If it's Christmas, then it must be time for another Ant-Man story. And it's another of those "didn't they announce this already?" ones, as Marvel and Disney have confirmed that Paul Rudd will be starring as the titular comic-book hero. It's long been rumoured and came as little surprise to anyone who has been reading the umpteen stories about the film, due in 2015.
More comic book business now, as news has emerged that Joseph Gordon-Levitt is to be involved with the planned adaptation of Neil Gaiman's Sandman. Currently he's just on as a producer for the Warner film, although he did hint that there might be more involvement for the long-mooted project…
The new Planet Of The Apes outing looks outstanding…
And here's some animated action…
Smartly titled sequel and this week's Red Band business thanks to gratuitously inserted swear words…
More amazing-ness from Spidey…
To subscribe to The Raygun newsletter, please email
info@theraygun.co.uk
with subscribe in the subject matter
To unsubscribe, email
info@theraygun.co.uk
with unsubscribe in the subject
For editorial or advertising queries, contact
tim@theraygun.co.uk