LET IT GO SOME: FROZEN FLIES OUT
SORTED: NEW TRUST AD DELIVERS…
…AND TRUST GOES INTO SCHOOLS
SIGNATURE SIGNS UP MORE FILMS
---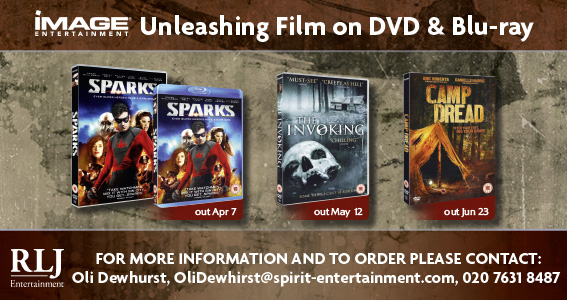 ---
I
f you can't read this newsletter or see the ads, please click
here
It Was A Good Week For… Frozen, selling by the lorry, or rather freezer load…
It Was A Bad Week For…
Anyone having any difficulty getting hold of Frozen…
Animated hit Frozen arrived in stores bringing with it not an icy chill, more of a warm front, as within three days it had ratcheted up sales of more than half a million units and had, by the end of Thursday, sold approaching 700,000 units. Had it not been for demand outstripping supply, as retailers and Disney fought frantically to ensure there was enough stock in stores and available online, it might even have gone on to easily top the 1 million mark in its first full week on sales. That may now not be achieved, but there's no denying its power at retail, more proof in the first part of 2014 that physical sales are alive and kicking and, what's more, physical sales and the digital side of the business are both making for not only comfortable bedfellows, but both are booming too. Commenting on its performance, the Official Charts Company's Martin Talbot said: "It is already the biggest selling video release of the year, having achieved 680,000 sales up to midnight [Thursday] night - ahead of Catching Fire, which was on just over 630,000 copies at the same point. It's easily the biggest of the year and the fastest to half a million (in just three days). It's a great fillip for the video market."
And so, to one of the week's most talked about
events, the meeting between independent labels to discuss the fall out from proposed changes to the Video Recordings Act and amendments which, while intending to eliminate kids watching too-saucy pop promos on DVD releases, may have a serious effect on independent labels and content. A wealth of independents attended the meeting, held in a room of the Phoenix Arts Club, taking in the cream of UK independents and some of its best genre labels and innovative imprints – Artificial Eye, 88 Films, 101 Films, Dogwoof, Arrow, Nucleus, Soda, High Fliers, Second Sight, Odeon, Argent and Shameless. The attendees heard about the planned changes and also how it would affect them. What's more, BVA director general Lavinia Carey took time out to address those present and outline the BVA's position. There were encouraging moves that could see closer collaboration between not just the independents but the industry's trade body too and with this loose alliance came a mood of renewed optimism among the independents. The BVA's Lavinia Carey said: "The BVA has always tried to represent the interests of all level of video distributors and address the needs of large and small companies. So I really hope this meeting will lead to indie labels being able to join our association and enable the BVA's work to benefit more businesses and ensure video viewers will continue to enjoy the content that these specialist labels produce. If any independents want to become involved in this loose alliance of independent labels, they can get in touch with us and we will put them in contact with the right people…
---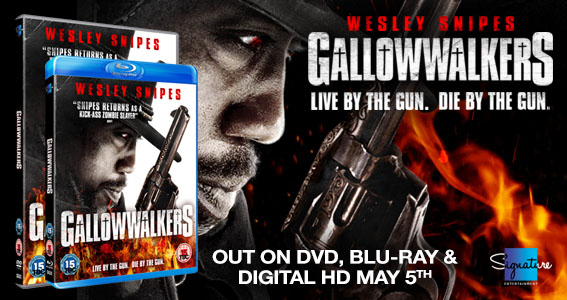 ---
Today, April 4, sees the latest salvo in the Industry Trust's ongoing battle against piracy being fired, as its latest Moments Worth Paying For trailer hits cinemas. This time, it has collaborated with Lionsgate on the May 23 release Postman Pat The Movie. It features a post-privatisation Pat and co reminding consumers about the value of copyright (but not, presumably, about under-valuing state owned businesses you're flogging off). In keeping with the Trust's stated aims, it further directs consumers to findanyfilm.com to find the best way to view movies legitimately. The voice of Postman Pat Stephen Mangan said: "Being involved in a film centred around such a well-loved character has been a fantastic experience to be part of. But it's also been great to be part of an animated feature film that sees the hard work of a phenomenal number of highly talented individuals working behind the scenes come together to create something funny, entertaining and inspiring. I'm delighted that we've been able to involve this film in the 'Moments Worth Paying For' campaign as it's something that, hopefully, brings to life for film fans just how much work goes in to creating the films that they love." Industry Trust director general Liz Bales said: "Postman Pat: The Movie is an excellent addition to the campaign, as it highlights the industry's British credentials and the important role for UK consumers to support the industry. With our communication strategy, we aim to educate people to value the creativity that goes into making film, and this trailer does just that. It's been fantastic to work with Lionsgate UK again, and we're delighted to be continuing our partnered approach in increasing awareness of the huge range of legal film sources that are available through FindAnyFilm.com, helping continue to reduce audience engagement with infringing content." Lionsgate UK's head of marketing Ross Cunningham said: "Taking on a national icon which is entrenched in the childhood memories of so many people across the UK has been a mammoth task, but one that we have all relished. We're delighted that, with the help of Postman Pat, we can do our bit to help the Industry Trust's Moments Worth Paying For campaign, in inspiring audiences to choose official content." Trailer up on our site soon…
Meanwhile, sticking with the Trust, it has been working with educational charity Into Film and partners at the Intellectual Property Office and the National Schools Partnership on a new teaching resource for children in secondary schools. Creating Movie Magic is focused around copyright issues and ends with a competition aimed at putting the lessons learned into effect and creating a storyboard for a short about the importance of copyright. The eventual winners will see their ideas made into a short film by Aardman Animations. Commenting on the initiative, the Trust's Liz Bales said: "With years' of insight from designing and delivering IP education programmes, we are confident Creating Movie Magic will be an engaging, heavy-weight learning resource for teachers and students, one which brings to life the role and value of intellectual property in an innovative learning experience and fulfils curriculum requirements. IP plays a major part in the UK economy, it is the foundation of our creative industries and underpins the array of career opportunities they offer to young British talent. The learning resource fuses the rationale for intellectual property with some practical applications providing students with a real life creative experience." Into Film's Jane Fletcher added: "Into film is delighted to partner with Industry Trust on the Creating Movie Magic resource – the first project in our three-year programme to educate and engage young people about film copyright. Through the Into Film young people are already enjoying watching and learning through a wide range of films and events, and this resource will take it to the next level and give them a more in depth understanding of what goes on behind the scenes and why respecting Intellectual Property is so important – and how this supports the future of the film industry. We are also delighted to partner with Aardman Animations to offer participants a fantastic competition – we hope that the resource will inspire young people to create stories of their own and look forward to seeing the results." David Sproxton, co-founder and Executive Chairman, Aardman Animations said: "Aardman are proud to be associated with Creating Movie Magic, a Design and Technology resource for teachers, enabling them to harness the power of film to engage young people in the value of Intellectual Property Rights to design and creativity. This resource will bring filmmaking secrets to life, teaching students the basics of animation and use of the camera in a way that we hope teachers and students alike will enjoy, to enhance their experience of Design and Technology."
And finally on the Trust side of the business, the organization recently collaborated with pupils from a school in west London, the BBC and special effects wizards at Artem to look at the efforts that go into making special effects for films as a way of promoting its ongoing campaign and its key messages. You can see the children's BBC News School Report here…
---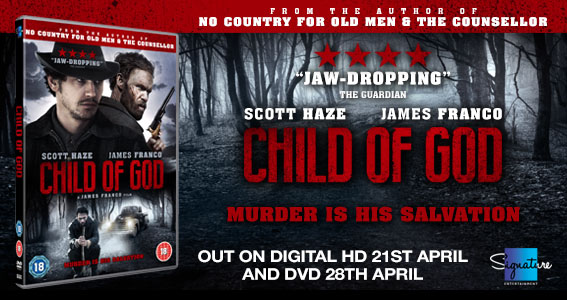 ---
To the Cineworld, Haymarket, where we saw a sneak preview of eOne's forthcoming The Raid 2, due at cinemas on April 11, ahead of home entertainment bow later in the year. The event was organised jointly with FrightFest, its audience, among the first to take The Raid director Gareth Evans to their hearts, was possibly the best to see this action tour de force with. Director Evans, alongside some of the film's stars, took part in a Q&A after the event, which was also attended by a smattering of retailers. The film? Well, it went down a storm with those present, from the audience, whooping and cheering, through to The Raygun, by way of the retailers. And it was good to see Evans already looking forward to the film's home entertainment release. Referring to one scene excised from the final version, Evans said: "It will be a deleted scene. What I have cut is what I'm happy with as the cut of the film. But we will put all that stuff on to the Blu-ray and DVD when it comes out." Commenting on the release, eOne's Matt Brightwell said: "The Raid 2 promises to repeat the success of the first. Working so early on the film means we can collaborate with the director, cast and crew to provide some UK exclusive extras that further enhance our offering. The film really delivers so the fans are in for a treat." HMV's Andy Anderson added: "I absolutely loved it. Two and a half hours flew by. It has some of the best fight scenes and one of the best car chases you'll ever see. It's hugely commercial."
Back to the anti-piracy world and the City Of London police's dedicated copyright infringement arm, the Police Intellectual Property Crime Unit has launched its Infringing Website List, a portal which allows anyone in digital advertising a chance to see which websites are outlawed, a move intended to stop major brands' adverts appearing on dodgy sites. PIPCU head DCI Andy Fyfe said: "If an advert from an established brand appears on an infringing website not only does it lend the site a look of legitimacy, but inadvertently the brand and advertiser are funding online crime. Therefore the IWL also serves as a safety tool, ensuring the reputation of advertisers and brands are not discredited through association with illegal websites." A pilot scheme supported by the likes of FACT reduced advertising by big brands on sites by more than 12 per cent. Creative industries minister, Ed Vaizey said: "The creative industries are a real UK success story. They are now worth £71.4 billion a year to the UK economy and grew faster than all other sectors of UK industry in 2012. It is essential we protect our creative industries from people ripping off their content online. Disrupting the money unlawful websites make from advertising could make a real difference to the fight against copyright infringement. It is an excellent example of what can be achieved through industry, Government and law enforcement working together ." Andy Muddimer, Head of Digital at Santander and one of the IWL pilot participants, added: "The damage to brand reputation when online ads appear on illegal websites is a real concern for advertisers. Following a successful pilot involving Santander and six other ISBA members, we are pleased that the IWL is now available. This simple-to-use, online resource provides welcome reassurance which we would urge all online advertisers to pass on to the agencies they employ to serve their ads."
Network Distributing has this week unveiled an ambitious new project, which marks something of a new direction for the independent. For it has completed a feature-length documentary looking at the groundbreaking work of Gerry and Sylvia Anderson, the duo who pioneered TV puppetry and animation with the likes of Thunderbirds, Stingray and Captain Scarlet in a career spanning decades. Filmed In Supermarionation grew from the company's work on some of the Andersons' earlier works, such as Fireball XL5 and Supercar, while the company's infrastructure means it has all the facilities it needed to move up from working on its own extras to a full, feature-length film. It will be released later in the year at cinemas ahead of an all-singing, all-dancing home entertainment bow in the autumn. The film will receive another fillip in 2015 when Thunderbirds celebrates its 50
th
birthday. We've interviewed Network md Tim Beddows, with a full feature on our website shortly, but in the meantime, he said: "Having grown up with the series they created, I'm thrilled to present the story of how Gerry and Sylvia Anderson and their team of extraordinary filmmakers brought the most spectacular children's television to audiences around the world. They were genuine pioneers and it's a testament to their skills that, decades on, the shows continue to thrill new generations." Director Stephen La Riviere added: "Despite being made in the 60s the Supermarionation shows have continually found new audiences. A large part of this is down to the incredible care with which they were made. For a long time it's been my hope to make this film and tell the pioneering story of the small team of filmmakers behind these shows; a team that was so desperate to make 'proper' grown up films that they utilised all their ingenuity to push forward the then limited arts of puppetry and special effects and in the process inadvertently changed film history."
---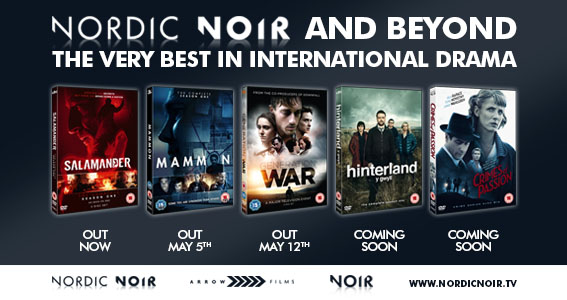 ---
Acquisitions news now and Signature's been busy on the trail again, announcing another raft of deals, picking up a quintet of titles for release. These include horror title Open Grave, starring Sharlto Copley; action thriller In The Blood, starring Gina Carano and video favourite Danny Trejo; fantasy film Adventurer: The Curse of The Midas Box; found footage sci-fi tale Alien Abduction and Robin Williams, Ed Harris and Annette Bening starring in The Face Of Love. Commenting on the acquisitions, Signature md Marc Goldberg said: "We have covered most genres with our latest acquisitions and anticipate the rest of the year to be even more exciting. They are all commercial titles that will be a great addition to an already strong 2014 line-up."
Loads from the world of video on demand in all its different formats this week. One of the biggest announcements came from Sky, which, after years of denigrating the disc, has finally admitted that people do like to own product, by announcing its Buy And Keep service. It is partnering initially with Fox, Universal and Warner, offering new releases and catalogue titles from the studios as instant download to own offering on its Sky Store service, then sending out physical DVD copies. The service costs £14 for a new film, with catalogue titles from £8. Titles on offer include the new Hobbit film, the Desolation Of Smaug, Turbo and Life Of Pi, among others. Sky Store director Nicola Bamford said: "This hybrid model is really important. Sometimes it's very easy to think about London and Netflix and all of our streaming services and go, 'DVDs – why?' We've done a huge amount of consumer research … and time and time again our customers go, 'Great, I get it, I like the immediacy' but they also like that peace of mind of having that original DVD as an insurance policy."
Plenty of other announcements were made. For starters the Bird's Eye View film festival has announced something of a first, by unveiling the Ultra vod release for Curzon Artificial Eye title In Bloom, its opening night festival premiere film, simultaneously with the London event. It will be available on through Curzon Home Cinema and BT TV ahead of the full May theatrical premiere. It is aimed not just at helping the film maintain interest through to the theatrical release, but also as a way of assessing female audiences' response to vod. The festival features films made by women. Commenting on the announcement, Kate Gerova, Creative Director of Birds Eye View, said: "Film festival audiences take chances on unknown films and this project examines whether their passion and enthusiasm for a film can be captured to drive opening weekend audiences. Working in partnership with Curzon Home Cinema and Artificial Eye we are able to curate audiences' film journey through the Birds Eye View Film Festival and Ultra VOD premiere to raise visibility of the film and increase audiences for inspiring independent cinema." Director of Curzon Home Cinema, Phil Mordecai has said: "We are delighted to be able to bring Curzon customers the UK's first Ultra VOD title. This marks the start of a new exciting way of releasing films in the UK and Curzon Home Cinema is proud to be part of bringing this excellent title to audiences in an innovative way. We look forward to featuring more Ultra VOD titles on the new Curzon Home Cinema site which will launch later in the year."
And we'll end with a diary date and an event due to take place next Friday, April 11, over in Hackney, east London, as our pals at the excellent Cigarette Burns film night host an evening at a new venue, Hollywood Spring, in Mare Street. They're hosting a screening of Assault On Precinct 13 in a 16mm print, making it all the more exciting. What's more, there's also the hint of a special surprise guest, which may or may not take the form of a band covering the music of John Carpenter and his films… See you down the front. Tickets are available here
http://billetto.co.uk/assault-on-precinct-13
---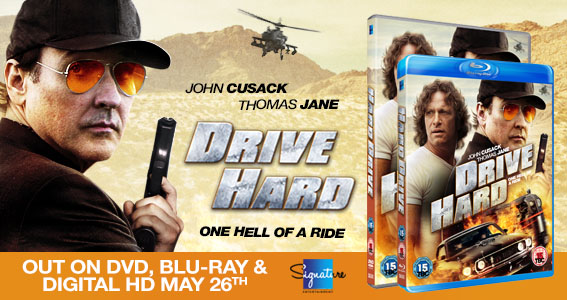 ---
Disney was sitting pretty at numbers one and two in the UK box office top 10 after storming openings for both Captain America: The Winter Soldier and Muppets Most Wanted. The pair took more than £6 million and a touch over £2.2 million respectively. The only other new entry was Lionsgate's Legend Of Hercules, with just under £200,000.
Sequel news of the week, certainly for us, was the announcement from Steve Coogan's producing partner Henry Normal that a sequel to Alan Partridge Alpha Papa is on the cards. And it really was back of the net for Partridge fans, as there'll also be another TV series of Mid Morning Matters-style programmes and a one-off special for Sky too. Writing will start soon, with filming set to take place later in the year. We just hope it'll be called Colossal Velocity.
We know we keep boring you by banging on about superhero sequels and Marvel and Disney's production line and story arcs for films, but get this: boss Kevin Feige has stated in an interview in Bloomberg Businessweek that the films' schedule extends as far as 2028. Yup, that's right - 14 years from now. And there's us - we're not even sure what we're doing next week…
James Gandolfini's final film…
A Wolf in sheep's clothing…
http://youtu.be/s4bqeT5edbs
And a sheep in sheep's clothing…
More Scarlett Johansson, this looks fun…
To subscribe to The Raygun newsletter, please email
info@theraygun.co.uk
with subscribe in the subject matter
To unsubscribe, email
info@theraygun.co.uk
with unsubscribe in the subject
For editorial or advertising queries, contact
tim@theraygun.co.uk