"LET'S BUILD ON MUST SEE CAMPAIGN"
ROGUE LEADS SIX MONTH BESTSELLERS…
…AS DARKER SHADES WEEK'S SALES
LOTS TAKE HOME DON'T TAKE ME HOME
SECURITY PROVIDES COMFORT
SINBAD'S BLU-RAY VOYAGE IS GOLDEN
…AS MANGA READIES GODZILLA
…AND STUDIOCANAL HEADS TO THE BEACH
---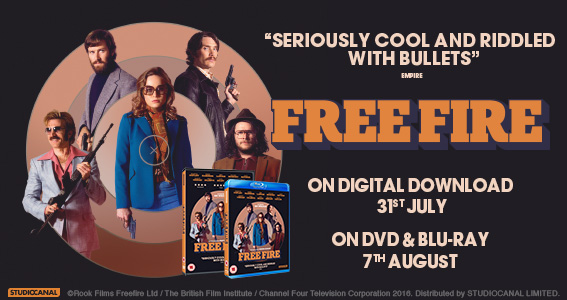 ---
If you can't read this newsletter or see the ads, please click here
It Was A Good Week For... Universal, at number one this week again, enjoying best value market share for first half of 2017…
It Was A Bad Week For… Almost half of all consumers have illegally streamed football (see Quote of the Week)…
And so, as June turned into July, the change of month signified the end of the first half of 2017, and it's been a mixed bag for the industry in 2017. The overall figures show an ongoing decline, but you talk to individuals and most companies, particularly some of the more nimble independents, are enjoying strong growth, major studios are proclaiming some strong sales on titles and digital sales are moving in the right direction too. So there's a more buoyant mood than you might expect, although a combination of a tough theatrical market and home entertainment business is making business hard for one or two companies, there's a belief that as digital grows and the theatrical to home entertainment windows will, for sure, be shortening soon, cautious optimism may win the day. BASE has given a half-term report on the industry's fortunes, here's chief executive Liz Bales on 2017 so far and what's to come for the rest of the year and beyond. She said: "

We're now at the halfway point of 2017 and we see Universal leading the way across the physical market with a 19.1 per cent distributor value share. While Disney further strengthens its home entertainment stable with releases such as Rogue One – A Star Wars Story (the largest disc title across the market) and Moana. We've also seen signs of the overall market showing a healthy balance between new and catalogue releases across the physical landscape, which is always an encouraging sight. Overall consumers have already spent £321m on DVD & BD across 37.3m discs (YTD).

Further highlights have included children's releases showing growth year on year for the genre as well as the launch of innovative campaigns such as Must See Movies, the result of a yearlong collaboration between retailers and distributors, all driving sales toward children's catalogue. With the campaign still in its first weeks it will be interesting to see the final results towards the end of July.

TV sales have also shown a strong demand for UK produced content in the form of Sherlock, Peter Kay's Car Share and Line Of Duty all populating the Top 10 TV chart.

Looking towards the future, we see the announcement of Disney's first 4K UHD release (Guardians Of The Galaxy Vol 2) expecting to help the premium format grow to new levels. This twinned with a diverse and exciting slate of content expected throughout the next few months including Get Out, A Dog's Purpose, Boss Baby, and the BBC's six-part drama Broken, we can expect a lucrative Q3."
We're now more than halfway through the big ERA-organised promotion mentioned above, which partnered all the major ERA retailer members and their BASE distributor counterparts in a bid to boost the catalogue market. As we've outlined here in recent weeks, the promotion, under the Must See Movies Before You Grow Up banner. And, after initial comment from ERA and some of those involved, as well as one of the key retailers, Sainsbury's, we've this week been talking to HMV's head of film and TV Rudy Osorio, one of the driving forces behind the initiative. And he has hailed the results are hugely encouraging, saying that the promotion has provided the perfect platform to build on. He said: "

Sales and engagement in the campaign from schools and families has been

very encouraging. The campaign has also generated a sizeable amount of PR;

not forgetting that this is the first time the industry has come together

in this way to support a cross studio cross retail offer. We may not have

changed the world, but this wasn't about that, it was about creating a

platform and a model that we can build upon in the future to grow into

something ever more ambitious and important, and that will need vision and

maybe even a bit of risk taking from the industry."
---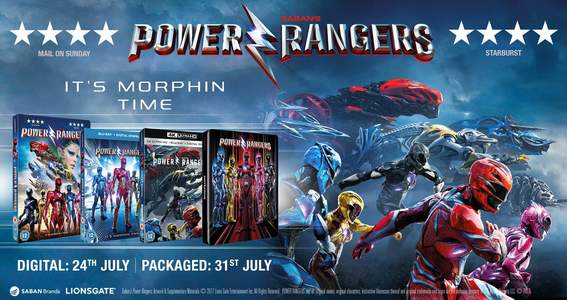 ---
The initiative has been one of the highlights of the year so far and, as June ended it provided the opportunity to look back at the first half of 2017. Among those casting an eye over the first six months of the year was the Official Charts Company, which pulled together a list of the bestsellers of 2017. And it was no surprise to see the latest instalment from the Star Wars franchise, Rogue One, leading the way at the halfway point. The film shifted 962,000 units up to the end of June, putting it almost 200,000 ahead of its nearest rival, Fantastic Beasts And Where To Find Them (781,000 in total). The Harry Potter-related film, the first in what is set to be another franchise, was ahead of Bridget Jones' Baby by a short nose, the Helen Fielding sequel, another returning franchise, selling 733,000. The top five was rounded out by two animated properties, Moana (476,000) and Trolls (458,000). The rest of the top 10 includes Doctor Strange, Sing, The Girl On The Train (the only title in the top 10, the Official Charts Company noted, that failed to take the number one slot), Miss Peregrine's Home For Peculiar Children and La La Land. Another huge success, as noted by the organisation, was Trainspotting. It said: "

The best-selling legacy release of the year so far is Trainspotting, which sits at Number 19 with 171,000 units sold. This is down to the release of its sequel T2 Trainspotting which lands at Number 16 (190,000)." John Wick had a similarly strong showing for the first film and its sequel.
And what of this week? Well, the Official Charts Company bulletin was still turning all kinds of shades of grey, as kinky sequel Fifty Shades Darker was holding on to the top slot in its second week. After selling around 155,000 in its first week, the film had kept it up in the first part of the second week of release, holding on to number one after the first three days, ahead of the highest projected new entry in the shape of Hidden Figures. Other potential new big new entries are Prison Break, with the fifth season of the TV action series in at number 15, one place ahead of football doc Don't Take Me Home. In a busy week for Fox, the sixth season of Homeland was at number 17 and A Cure For Wellness at 18. A few places beyond that, Security was at number 20 and Drone at 24. Big drafting success of the week was Dawn Of The Planet Of The Apes, ahead of the release of the latest sequel, War Of The Planet Of The Apes.
---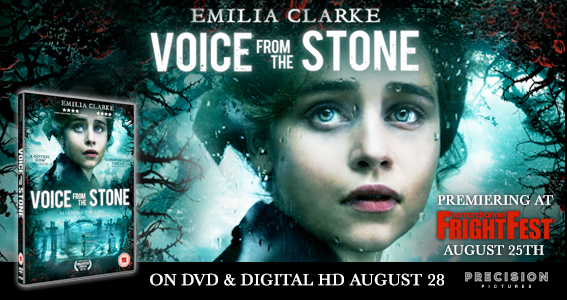 ---
Back to one of those successes and it's a good start for Don't Take Me Home, the documentary we featured here last week about the Welsh football team's remarkable journey during the Euro 2016 finals. The release this week was aided by one of the team's key players and, as Spirit's Robert Callow said: "
We are really chuffed with the response so far to this incredible film, early sales have been fantastic.
Thanks to our retail partners for all of their support especially in and around Wales where the set up has been terrific with much theatre in store.
Also thanks to the Welsh FA and all the players who have driven awareness via social media included a very effective Tweet on the day of release from Gareth Bale to his 12 million followers!"
Just below that is Security, which has started strongly following its release from Arrow. Commenting on the release, the company's Pete Thompson said: "We're delighted with the result on Security across both physical and digital platforms. We are on course to sell 5,000 units Week 1 and finish the week as the second highest entry. In addition to that, Security is our most successful EST title of the year to date. The film is a throw-back to action films of the 90s and through a targeted marketing campaign – not to mention great artwork – consumers have responded to that."
---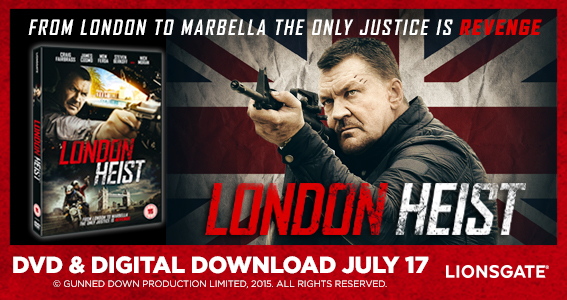 ---
Sticking with Arrow, and just finished across the HMV and Fopp estate has been its annual promotion for its Arrow Video range, which has, the company noted, showed a marked increase year on year. Here's Pete Thompson again on how it worked. He said: "
Building on the success of the promotion in 2016, we increased sales by over 30 per cent year-on-year. In a declining physical market that is a tremendous achievement. Both HMV and Fopp have been incredibly supportive throughout, from their buyers in head office through to their passionate store staff. There is no doubt that HMV and Fopp remain the number one retail destination for fans of the Arrow Video label."
A more recently established boutique label, Powerhouse's Indicator imprint, has just released its most ambitious project thus far with the launch of the complete Sinbad series of films, The Sinbad Trilogy. We've covered it here previously, but it's a limited edition set, comprising all of the three Sinbad movies, with an 80-page booklet on the history of the films, with exclusive interviews with Tom Baker, Jane Seymour and Caroline Munro too. And it's been a strong performer, as Powerhouse's John Morrissey explained. He said: "This is the first of our three Ray Harryhausen boxsets, and a great deal of time and effort has gone into it's production, with we think some amazing results. The reviews have been fantastic, and our initial run has almost sold out. We will be re issuing more stock next week. Box sets will become a big theme over the coming months for Indicator, with two more Harryhausen sets, plus a treat for Hammer Films collectors, with two boxsets before the end of the year."
---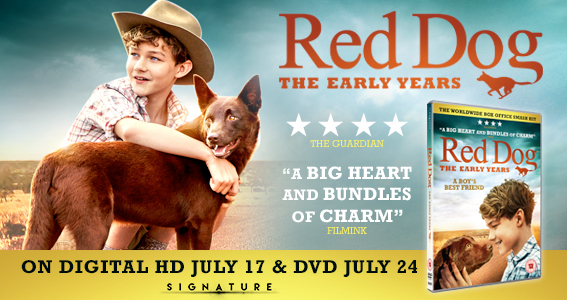 ---
Enjoying a notable success at cinemas ahead of its home entertainment bow later this year is the latest theatrical release from Manga, which is increasingly moving into this territory and proving rather adept at it too. In This Corner Of The World played at more than 100 screens, landing with a raft of four and five-star reviews and seeing Manga widening its scope and market by striking out into cinemas. The title is released on home entertainment formats later this year and, as the company's Andrew Hewson said: "
"This may well be the best campaign we have ever had during my time at Manga/Animatsu Entertainment – In This Corner Of The World was incredibly well recieved by almost all critics, garnering four and five-star reviews before its June 28 release - it is still 100 per cent fresh on Rotten Tomatoes. The fantastic above the line marketing campaign perfectly complemented the PR with London Underground, print ads across The Guardian, Time Out as well as a highly targeted digital spend on Facebook, Instagram, Youtube and website re-skins. The film will be playing throughout July in select cinemas after a decent box office during its opening weekend. I'd like to thank my amazing team here, Substance Global and Target Media who have all worked exceptionally hard on this campaign. As Animatsu is also handling the film internationally, we will oversee the theatrical release in Europe, North America, Australia and Asia during which we hope the film is just as well received and successful at the box office."
Also from the same company, Manga has this week confirmed that it has picked up the UK rights to the eagerly awaited Toho-produced creature feature Shin Godzilla, which returns the character to his Japanese roots. It's one film that genre fans in the UK have been banging on about for ages, and some feared that it might go the way of Snowpiercer, destined to fail to achieve a UK release. The film, the 29th featuring Godzilla, now more than 60 years old, is getting a limited theatrical release on August 10, with a home entertainment bow further down the line. Ticket details are here and, as the company's Andrew Hewson noted: "
We are very thrilled to finally be bringing Shin Godzilla to UK audiences this August. The Godzilla franchise is one of the most iconic in film history and we are incredibly proud to now be a part of that. This deserves to be seen on the big screen and we hope fans show their support for this limited theatrical release."
---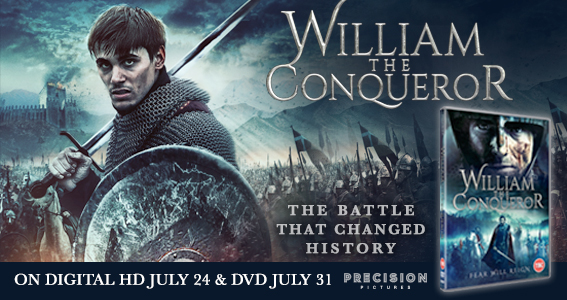 ---
There's a veritable flotilla of Dunkirk-related titles currently in or sailing towards stores and online as the country gears itself up for the blockbuster release of the same name hitting the big screen (and then some, seeing as Christopher Nolan's epic is being presented in 70mm wherever possible). Chief among these is Arrow Films' Dunkirk, a docu-drama featuring the likes of Benedict Cumberbatch and a raft of other familiar Brit faces. It uses original letters and reports from those that were there and blends archive footage and dramatised scenes to show the mass evacuation of the French port during the first open hostilities of World War II. Commenting on the release, Arrow's Tom Stewart said: "
It's an outstanding piece of British film that we felt would be perfect to complement the massive awareness of this month's theatrical release. The marketing team has created a fantastic sleeve and trailer that has been fully supported by all retailers and has already build up very strong pre-sales on-line.
"
And currently sitting on the shelves of supermarkets and elsewhere is High Fliers' own entrant into the Dunkirk armada, with Operation Dunkirk. This has got off to a bright start, as revealed by the company's Duncan Stripp, who said: "

Despite the fantastic weather we have been enjoying lately we are very happy with the first week sales for Operation Dunkirk. Obviously with Nolan's Dunkirk released in cinemas at the end of this month we expect the sales to continue to be good for quite some time, especially knowing the British DVD buying public's appetite for all things WWII. Alongside Operation Dunkirk, we have also had great success with Passchendaele which went into Sainsbury's Father's Day campaign, heavily featured on their in-store FSDU, and has built on its sales numbers to continue to be our best-selling title of all time. With Christmas now scarily close (we are half way through the year already) we have another brilliant WWII action film, 1944 Battle Of The Bulge, ready for a Q4 release."
Meanwhile, looming on the horizon is a rather special event being planned around Studiocanal's restored 1958 classic Dunkirk, starring John Mills and Richard Attenborough. The new version is premiering on September 20 and 21 the beaches at Camber Sands on, where much of the film was shot. It's being screened in conjunction with The Vintage Festival, the BFI and Luna Cinema, with a themed 1940s feel and loads of other goings on ahead of the screening. All this, of course, predates the September 25 home entertainment bow. More information is here
and, as Studiocanal's Candy Vincent-Smith said: "We are very excited to be working with the BFI, The Luna Cinema and The Vintage Festival to bring a truly unique event to Camber Sands beach this September. Locals will be treated to a one-of-a-kind evening featuring a host of vintage food and drink, entertainment, special guest intros and culminating with a screening of DUNKIRK on the beach - we just have everything crossed for the weather!"
The company's Alison Arber added: "

We are excited to be releasing the brand new restoration on DVD and Blu-ray on September 25 as part of the Vintage Classics Collection. The release will feature brand new bonus content and stunning artwork."
---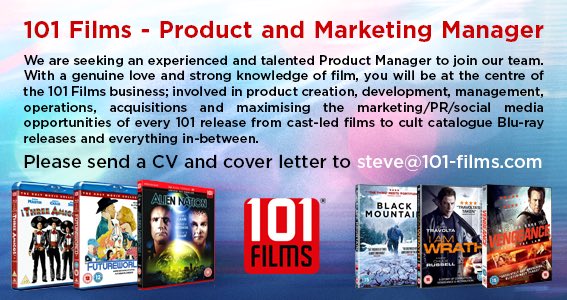 ---
And also on the way, this time from Lionsgate and arriving in stores on Monday July 10, is Elle, the Paul Verhoeven-directed revenge drama which marks something of a return to form for the director. It has built up a head of steam through assorted festival appearances and its theatrical outing. Commenting on the release, Lionsgate's Courtney Ladd-Reinfrank said: "

A mesmerising thriller driven by the year's most talked about performance from Golden Globe winner Isabelle Huppert, Elle is out now on digital download and releases on DVD and Blu-ray on Monday July 10. The publicity and marketing campaigns focus on the incredible reviews and awards-buzz around Elle. With Isabelle Huppert keen to support we have had a fantastic publicity campaign including interviews with The Times, Observer, and Empire magazines, Sunday Express: S Mag and FT. In order to capitalise on the positive word-of-mouth around the film we invested in Little White Lies activity, complemented by a targeted online media campaign to really connect with our core audience."
We'll end with more news from FrightFest, which has this week announced a new initiative which sees the organisation, its sponsors at Horro Channel and partners including production and distribution outfit MPI Media and its sister production company Dark Sky Films joining forces to encourage screenwriting talent. The New Blood scheme is seeking script submissions from writers, with shortlisted applicants getting the chance to have their work explored in more detail, with mentors including producer Travis Stevens, horror legend Barbara Crampton, actor and director Dominic Brunt and MPI Media's head of acquisition and development, former Metrodome staffer and old pal of ours, Giles Edwards. An event will be held on August 24, the opening night of the five-day event which runs until August 28 (it's five not four days, as our maths-addled brains failed to work out last week, incidentally). Commenting on the initiative, Edwards said: "
We are looking for original scripts or treatments for feature films which would appeal both critically and commercially to a global audience hungry for bold, diverse new voices in the realm of daring, thrilling, fiercely entertaining genre cinema. We want to unearth the UK's Julie Ducournau or Ti West, Jennifer Kent or Simon Barrett, Jordan Peele, Ana Lily Amirpour or David Robert Mitchell. We know you're out there, so don't hold back. If you think your idea is original the chances are we will too. Suckerpunch us with your brilliance." Applications from budding writers in the industry and beyond need to be in by August 4, more details at
www.frightfest.co.uk
.
---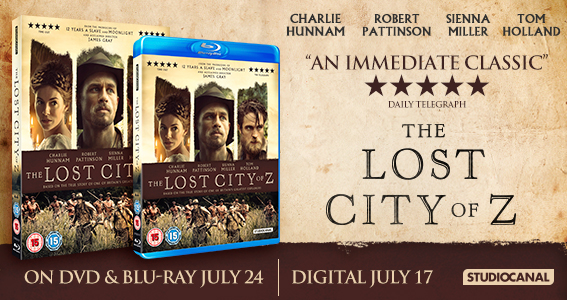 ---
"People need to be aware that this is no longer a grey area, in fact it is very black and white. If you are accessing content for free such as sport, TV and films for which you'd normally need a subscription, or go to the cinema, or buy a DVD, this is illegal. As the old saying goes, if it looks too good to be true, then it probably is."
FACT chief Kieron Sharp on a new survey that suggested almost half of football fans have illegally streamed a Premier League football match…
As sure as eggs is eggs, Gru and his minion cohorts, as well as the rest of the Despicable Me team, returned to the screen for their third outing and blew the opposition away, entering the UK box office top 10 at number one, with more than £11 million grossed in its first weekend. An impressive bow for Baby Driver too, with more than £3.6 million in the first few days for the latest from Edgar Wright. Other new entries included All Eyes On Me, with just under £1 million and The House, with almost £500,000.
One of the year's bestsellers, at least according to the Official Charts Company's listings for this year, is Assassin's Creed (it was the 26th biggest in the first half of the year), so despite not necessarily being a critical favourite, it does have commercial clout. All of which means it's not necessarily a surprise to see the game franchise now being turned into an animated series. Producer Adi Shankar, recently behind Castlevania's game to animated adventure transition, is overseeing the project…
Set your notifications for July 2019. Because, two years from now, the Top Gun sequel, arguably the longest gestating sequel doing the rounds in Hollywood, will finally land in cinemas. Top Gun Maverick, which sees Tom Cruise returning, albeit this time training pilots, will be released 33 years after ht original was a huge hit…
Technology, it appears, has finally caught up with another much delayed, long talked about project, as Paramount has this week given a tentative October 2019 release date to Gemini Man. The film, which has, among others, uber-producer Jerry Bruckheimer behind it, has been kicking around Hollywood for some 20 years, but the story, about an assassin fighting against a younger, cloned version of himself, stalled due to special effects not being able to match the vision for the film. Will Smith is now set to star…
This, from our rental pal Dave Wain up in The Wirral, is amazing –
https://youtu.be/IulM4nGmfdY
Picking up a lot of interest…
To subscribe to The Raygun newsletter, please email

info@theraygun.co.uk
with subscribe in the subject matter
To unsubscribe, email

info@theraygun.co.uk

with unsubscribe in the subject
For editorial or advertising queries, contact

tim@theraygun.co.uk