Dear ,
Meet the authors of, "2 Keys to Success," Saturday, March 5th at the Reiki Ranch, near Chehalis, WA, and become a certified Reiki 1 practitioner at no charge.
Are you interested in their journey from shopping in the Goodwill stores/dumpster diving to having charge of a million dollar piece of property and the steady supply of spending money to go with it?
How would you like that kind of prosperity?
We did this from living in the woods to having the beautiful Reiki Ranch Energy Healing Center.
We will show you how we did it, and you can, too.
Begin your journey on this simple path, enabling you to go from getting by to abundantly having things easier and more fun.
You can participate in our upcoming prosperity workshop based on our
"2 Keys to Success,"
textbook where we work with you hand-in-hand to get your abundant life on track, or you can pick up a copy for $17 from us or Amazon.
Link to see the book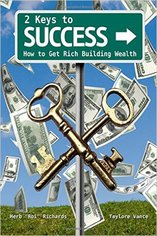 You'll learn the difference between money and wealth and definitely understand how you can easily have even more success than you've had so far.
Free Reiki Training Course March 5th, 2016 and meet the authors...

We are offering you a free Reiki One Certification 6-hour class at the Reiki Ranch in Chehalis, WA.
1. Self improvements
2. You have better self-confidence
3. Better decisions come more easily
4. The flow of Reiki gives you harmony and calmness
5. Reiki will empower you with inner peace
6. You find yourself more able to handle anything life throws your way.
7. Learn how to heal the basic energy blockages that usually are the root cause of disease
8. Eliminate the stress and strain of present-day life