Have You Renewed
Your AFMW Membership?
Current membership period
is 1 July 2015 - 30 June 2016.
Saturday, 21 November 2015
The Anaesthetic Department
Sydney, NSW
We'd love to see you there! 
Please RSVP your attendance
to the Council Meeting and Dinner with
AFMW Secretaria
t, Melissa Morey,
at
afmw@afmw.org.au
.
Annual General Meeting of 
Medical Women's Society 
6.30pm
Wednesday, 18 November 2015
Ground Floor of AMA House
69 Christie Street, St Leonards
Medical Women's International Association (MWIA)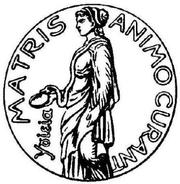 Central Asia Regional Meeting
30th MWIA International Congress

AFMW Leadership Skills Database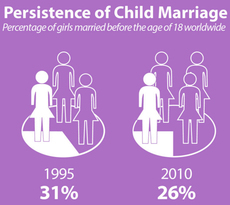 'Now is our moment. Now is our time to create the future we want.'
– Ban Ki-Moon, 
Secretary General of the United Nations
BOQ Specialist is a proud sponsor
of the AFMW e-Newsletter.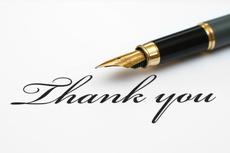 Would you like to thank a teacher, mentor or senior colleague who has made an invaluable contribution to your medical journey?
AFMW has established the Thank You Initiative to give our members a way to formally express their gratitude for the invaluable contributions of their mentors and teachers. 
Read more.
The AFMW has continued to be active over the past three months. 

Our main focus currently is preparing for the Annual Council Meeting to be held in Sydney in just under two weeks. In addition to the usual business to be covered, Council uses this face-to-face meeting to develop strategic plans for the coming year. If there are any issues you would like Council to consider, please liaise with your State representatives so that they can be added to the agenda.

We are preparing our Annual Report and despite the effort involved, hope it will allow readers to see just what the AFMW has been up to over the past twelve months.

The hot topic of sexual harassment and bullying in the medical field has not disappeared, for which I am personally pleased about. The recent draft report from the Expert Advisory Group, released on September 8th to the Royal Australian College of Surgeons, was greeted with surprise by many groups and elicited more media coverage. Of course, many medical women were not surprised at what the report contained, and many were strangely relieved that the problem, although widespread, was once again being discussed and debated. We would be pleased to hear comments from our members at any time regarding this important issue. AFMW has a long history of assisting members (and other medical women) who have faced harassment or bullying.

I am pleased to advise that AFMW, in partnership with the Medical Women's International Association (MWIA), have been able to facilitate the delivery of 25 ultrasound machines to be used in places such as Nigeria (20 machines), Tanzania and Afghanistan. In addition, education sessions have been organised in Nigeria to facilitate better use of these machines. We hope that many women and their families benefit as a result of their doctors obtaining this equipment. AFMW hopes to continue this initiative in 2016. We are thankful for the support of MWIA with this initiative. A huge thanks to Dr Gaye Casper (NSW) who has been the lead in this.

We are also looking at another grant application to facilitate compiling a history of medical women. There are numerous non-medical supporters of such work and we hope we are successful.

I trust you are enjoying the milder weather and are looking forward to the end-of-year holidays and festivities. We will keep you updated with AFMW activities in the next newsletter.
Women worldwide live longer, healthier lives
with better education
The lives of women and girls around the world have improved in several areas over the last 20 years but they continue to be victims of gender-based discrimination and violence, according to a new report launched in late October by the United Nations.
Dr Natalie Yap, member of the Victorian Medical Women's Society, represented AFMW at the 70th Session of the United Nations General Assembly in New York in September. She writes here about her experience:
"At the Assembly, the
17 Sustainable Development Goals (SDGs)
formally replaced the Millennium Development Goals and were adopted by world leaders of the UN member states. 
I was privileged to attend sessions around maternal and child health, gender equity and universal health care, presented by world-renowned leaders in these fields.
Of note, SDG Goal #5 is to "Achieve gender equality and empower all women and girls". Secretary General of the UN Ban Ki-Moon stated that the new development goals will not be achieved "without full and equal rights for half of the world's population".
But how might this be achieved? The AFMW provides us all with the platform to engender accountability to achieve the new SDGs. Not only do we have a strong community of colleagues, we have the collective knowledge and experiences of medical women who are able to support one another.
It is our responsibility to push for equality in the workplace: for full and effective participation, for equal opportunities for leadership at all levels of decision-making in professional, political, economic, and public life. 
The AFMW is doing its best to provide support in professional development and to foster friendships between medical women. Alongside our colleagues, w
e advocate for equity in access to medical training and the promotion of women to leadership positions.
If I was to name one message that I took away from the Assembly, it would be that w
e all have the united power to advocate and change organisational culture to ensure all medical women worldwide achieve their full potential.
I urge you all to review the
9 targets of Goal 5
and to consider how might we achieve these goals within the communities we serve. It is all well and good to adopt a new global development agenda, but we need to make the SDGs relevant and simple to create awareness among our patients, colleagues, friends and family. They too have a role in making the world a more inclusive and equitable place regardless of their occupation, social or economic position.
Let's all work towards a world where women are heard, respected and acknowledged as being drivers of greater social and economic gain."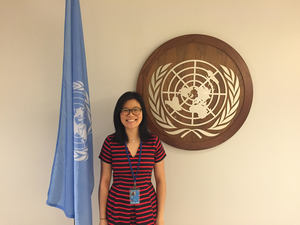 Dr Natalie Yap at the 70th Session of the United Nations General Assembly in New York.

AFMW is a proud partner of the Australian Human Rights Commission's National Anti-Racism Strategy.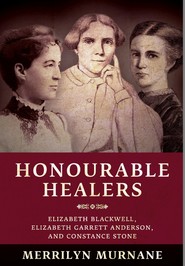 Three continents,
Dr Merrilyn Murnane is a retired paediatrician living in Melbourne. In 2003, she was awarded a Member of the Order of Australia for her services to paediatrics. 
In September, she published "Honourable Healers: Pioneering Women Doctors" covering the lives of three  women of vision and courage in the field of medicine: 
Elizabeth Blackwell, Elizabeth Garrett Anderson and Constance Stone.
"It was the mid-nineteenth century and women were expected to remain at home, as wives and mothers.  In Britain, the United States and Australia, teaching was the only respectable profession for women; even nursing was frowned upon. In this environment, three remarkable women rewrote the history books by becoming doctors in a world where women were not even allowed to vote."