Deep Discount Sale on Bulk Purchase Items
** We're up to our necks in AFCNA socks! **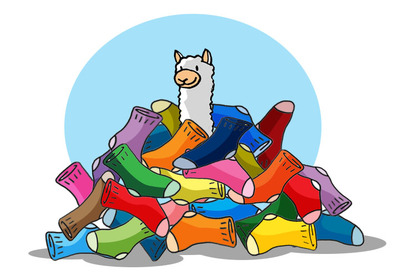 Offering Bulk Cases of Socks at DEEP Discount!

We bid on the closeout of 1000s of pairs of 
closeout Alpaca Fiber Co-op (AFCNA)
Hiker, Qtr Hiker and Dress socks.

Winning the bid, we now have TOO many!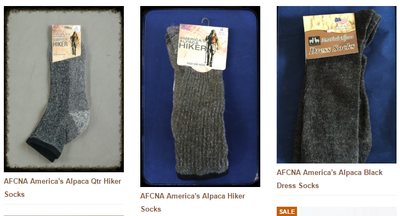 With lots of

planned

other products coming to our warehouse, we need the room!

Get
 DEEP discounts on volume purchases
The socks come in cases of 120 (Dress) and 72 (Hikers).
Historically retailing in the $20-$25 range, bulk purchasers can get these socks right now for as little as $5/pair! 
The number of cases available for this special is limited.
We purchased ALL of the remaining Co-op inventory (at closing bid) of these items and are passing the discount prices to our wholesale customers on these popular items.