GAMES EASES POST-OLYMPICS BLUES
PM OPENS NEW SONY DADC CENTRE…
LOVEFILM INKS AARDMAN DEAL
BEAR WITH US: UNIVERSAL UNVEILS TED DATE
MAJOR MAPS OUT A NEW VISION
SMASH AND GRAB RAID ON STEELBOOKS
BEEB SHOWCASES THE BEST OF Q4
FREMANTLE'S OFF ITS TROLLEY
SOUND OF SILVER IN THE TILLS
REVOLVER TAKES TO HAUNTED HOUSE…
RELEASE OF THE WEEK – FRIENDS WITH KIDS
SITE OF THE WEEK – TRUST GOES SOCIAL
---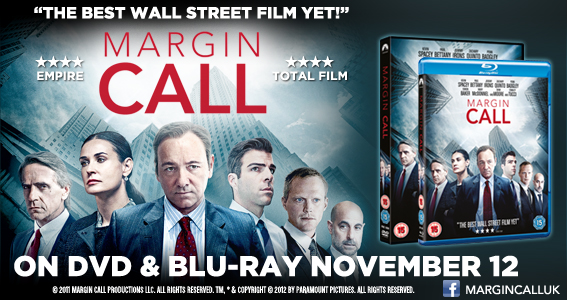 ---
If you can't read this newsletter or see the ads, please click here
It Was A Good Week For… Sony DADC, opening the doors of its new distribution centre little more than a year after the riots…
It Was A Bad Week For… Our website, which suffered a "major outage"
It's good news for Lionsgate and it's good news for the industry as a whole. In the last edition of The Raygun newsletter, we looked at the first few days of business for the hugely high profile release of Lionsgate's The Hunger Games. And, after its first full seven days, we can now report that the title enjoyed the second biggest week one of 2012, beaten only by the most recent entrant into the Twilight franchise, Breaking Dawn Part 1. What's more, with some 450,000 plus units shifted, it has also beaten the benchmark set by the first title in the aforementioned Twilight saga, which sets up the franchise nicely for future releases. And with a split of 20 per cent on Blu-ray, it makes for an impressive move in the right direction for the format, and is far better than other recent teen outings. Better still, it has further helped lift the business out of the post-Olympic doldrums. As the Official Charts Company's Martin Talbot said: "Since the end of the Olympics, the video market has grown week on week for each of the past five weeks, with Hunger Games giving the sector a particular boost last week - selling just over 450,000 sales in its first week. In doing so, it registered the second biggest first week for a video this year (behind Twilight; Breaking Dawn in March) and, by the end of next week, it should have surpassed 600,000 sales and be vying to be the second biggest video of the year too (again behind Twilight) - assuming the Avengers Assemble release doesn't get there first. The success of Twilight and Hunger Games highlights the increasing power of the teen pound to the video market this year."
Biggest event of the past seven days saw The Raygun and assorted industry bigwigs in the same room as prime minister David Cameron. The reason? The PM had travelled up to Enfield, north London, for the official opening of the new Sony DADC distribution centre. Cameron had visited to not only see Sony's new, future-proof, state-of-the-art facility, but also to pay tribute to Sony for getting the new centre built ("even bigger and better," as he noted) and running in little more than a year since the fire that destroyed the building and its entire stock. He also praised the company for staying in Enfield, thus avoiding job losses in the community. In his speech after a personal tour of the building, Cameron said that after having worked at Carlton, which then owned Technicolor, he had a basic understanding of its business: "I know a little bit about the enormous logistics, challenge and scale of your business, and the dislocation that must have taken place after that fire must have been immense. First of all my sympathies but secondly huge congratulations on the way this business has responded so magnificently and built this fantastic new facility so quickly and got it up and running, it's shown enormous ingenuity, talent and brilliance to get that done." Discussing the riots, he said the "appalling events" were down to criminality, and pointed to the fact that the clean up operation and recent Olympics and Paralympics events had shown what the UK could achieve, rather than the ugly face of last summer's riots. "If you want to see the true face of our country, look at events of the past few months. The Olympics [and Paralympics] showed nothing good in life is won without a fight and that's what you've shown at Sony DADC."
---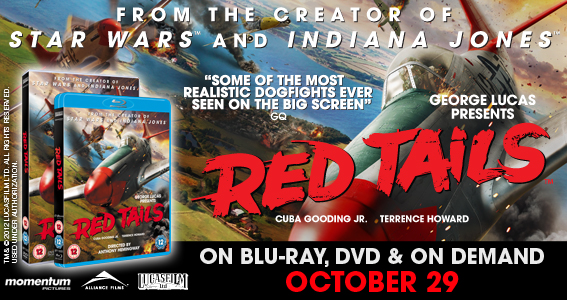 ---
After David Cameron's whistle-stop tour of the Sony DADC centre in Enfield, which, incidentally, boasts three floors and some 326,000 square feet of space, general manager Natasha Tyrrell said Sony DADC had emerged "stronger and more resilient" after the devastation. Tyrrell stated: "Thanks to the dedication of our employees, contractors, suppliers and customers we have managed to pull off the impossible and re-establish our business in time for our busiest trading period and kept alive the businesses that depend on our services. We are incredibly proud of the team in Enfield and of the ambitious re-build project, which together, we have made a huge success. Our main aim in this past year has been to continue to service our customers to our full potential and retain our skilled local workforce. This is a significant investment for us and demonstrates our commitment to developing our business despite an increasingly challenging environment in the packaged media (CD, DVD, Blu-ray Disc) industry. Capitalising on the skills of our employees, our cross-section of customers in the entertainment industries of home video, music, games and software and our ability to adapt our services, means we are in an excellent position to drive new business." The Raygun, along with visiting labels and suppliers, was treated to a tour of the new facility, for more on this, see our website next week.
It's been another busy week in the online world of streaming and electronic sell through, with major announcements from both HBO and LOVEFiLM. Starting with the former, and HBO has announced that individual episodes from the fifth season of its vampire series True Blood will be available to buy from blinkbox and iTunes on the day after they've aired. The deal will see the season premiere episode available from Tuesday (September 18), with a new one added each week. HBO's director for international distribution Colin Smith said: "True Blood is one of the many jewels in HBO's crown, with Season 5 already critically acclaimed in the US and it is part of our ongoing strategy to make this content available to viewers in a variety of formats so they can immerse themselves in their favourite shows whenever, wherever. Fans will now be able to own the new series in digital format the day after broadcast."
Next is news from LOVEFiLM, which, in the week Aardman's latest feature film outing The Pirates! In An Adventure With Scientists was released, has announced a deal with the UK animation giant. The deal wi8ll see some of Aardman's instantly recognisable and much-loved brands, such as Wallace & Gromit, Morph, Shaun The Sheep, Timmy Time and Rex The Runt made available for streaming to its subscribers. The deal also takes in Angry Kid and Creature Comforts. LOVEFiLM's Jim Buckle said: "Aardman's stop-motion animations are loved by generations of fans and it is exciting to be able to bring their catalogue to our customers. Our deals with iconic studios like Aardman make us the number one subscription service for films and TV series. We have the best content, available on a huge range of living room devices, internet-connected TVs and tablets." Aardman's Robin Gladman added: "We know that viewers feel as much love for our animations as we do. This new deal with LOVEFiLM is an exciting development in our aim to embrace many digital platforms. It allows us to bring some of our best-loved creations into even more homes across the UK."
---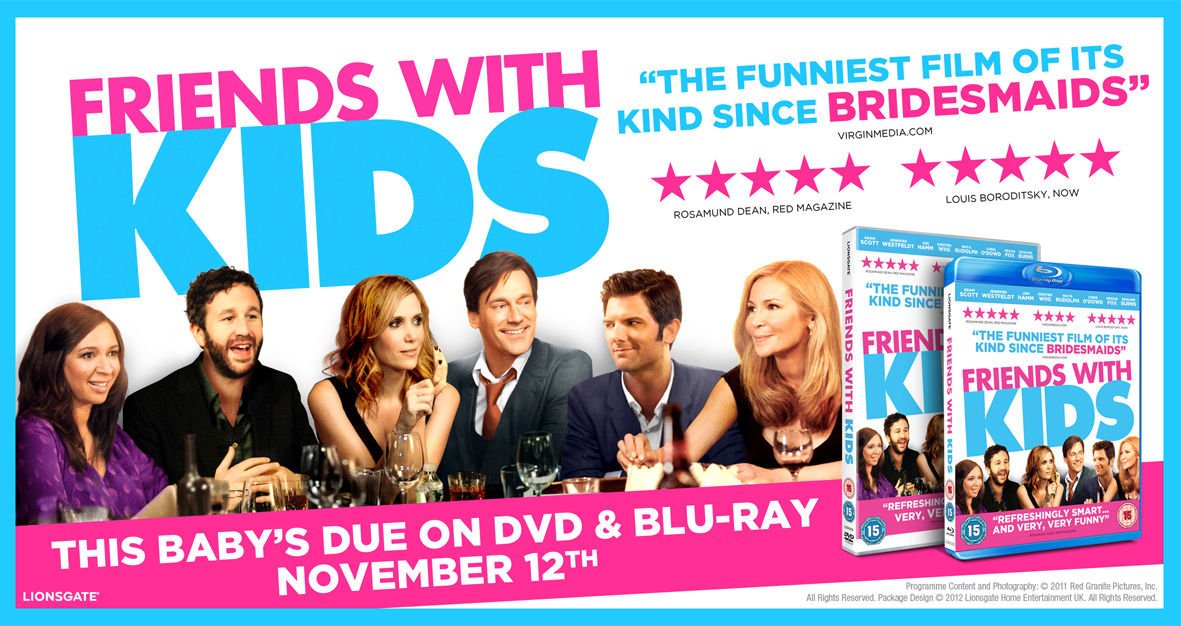 ---
It's been a busy week for Universal. Chief among its activity has been the confirmation that its comedy Ted, the big surprise hit of the summer blockbuster season and one of the few big titles that isn't a sequel or based on an existing property, is on its way to DVD and Blu-ray, with a release date set for November 29. Universal's Grace O'Donnell said: "With a £29.5million box office to date, Ted is set to be the must-own comedy of the year and Universal's biggest release this Q4. We launched the title for pre-order online today and by tapping in to film's huge existing fan base and highlighting it's gifting appeal we have high hopes for sales leading up to release and throughout Q4."
Also announced this week: Paramount has unveiled the release date for its financial crisis thriller Margin Call. The title, which boasts an all-star cast taking in Kevin Spacey, Jeremy Irons, Paul Bettany, Demi Moore, Stanley Tucci and Zachary Quinto, is due on November 12. The title also picked up an Oscar nod for best original screenplay, as well as a slew of strong reviews. Paramount's Luisa Cotrozzi said: "We are delighted to announce Paramount's release of Margin Call on DVD and Blu-ray on November 12. This Oscar-nominated film features an outstanding cast and earned strong critical acclaim – reviewed as being 'the best Wall Street film yet'. Our DVD and Blu-ray release includes in-depth features which look behind-the-scenes and shed light on how first-time Director JC Chandor drew on his personal experiences to write Hollywood's best financial thriller which documents Wall Street's meltdown."
Back to Universal and the studio this week hosted a screening of its epic World War II tale My Way at the Korean Cultural Centre just off The Strand in London's West End. The event was aimed at showing off the film to assorted journalists and guests and giving a further PR boost to this big budget tale, which follows two men, fellow running enthusiasts, one Korean and one Japanese on an epic odyssey that sees them transported across continents, from China to the Soviet Union and on to France, during the war, fighting in impossible conditions. Universal's Mike Hewitt said: "Boasting the largest ever production budget for any South Korean film, My Way is a truly epic Second World War film in every sense of the word. From the director of smash hit Brotherhood, My Way contains stunning action sequences that rival Spielberg's Saving Private Ryan alongside an emotionally engrossing tale of two men, bonded by the blood of several nations. It's a film that demands to be seen on the biggest screen possible so we're very pleased to be teaming up with the fine folk at Terracotta Far East Film Festival for a small theatrical tour ahead of its DVD and Blu-ray release on September 24."
---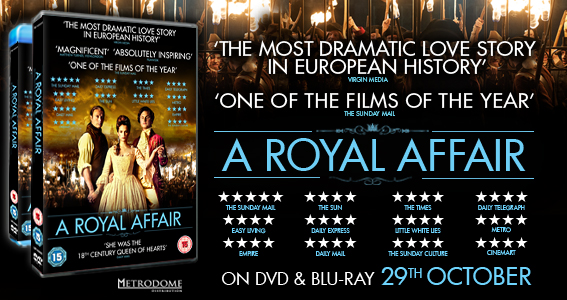 ---
More from Universal and the major has also announced a unique tie-in with the National Trust that has seen the organisation produce a dedicated map of iconic filming locations on its sites in the UK. It ties in with Universal DVD and Blu-ray titles such as the Royal Collection Box Set, Pride And Prejudice and Vanity Fair, as well as the theatrical bow of Anna Karenina. Many of the titles have used National Trust sites as their setting. The map is available online here
http://nationaltrust.org.uk/moviemap
and at Trust sites. Universal's Maya Jenkins said: ""We are very excited to partner with the National Trust in celebration of Universal's 100th anniversary. With so many of our studio's iconic costume dramas filmed in Britain, we strive to make our consumers feel like VIPs by having them step into the locations of their favourite movies with our bespoke movie map and travel features."
Most eagerly sought after item of the week? That'll be the exclusive Steelbook for The Raid, the epic action flick due from Momentum on September 24. The exclusive packaging is only available from Rakuten's Play.com and the online retailer has already sold out of the limited edition SKU purely on pre-orders. Simon Homent, Head of DVD and Blu-ray at Rakuten's Play.com, said "We have worked very closely with Momentum to get the right artwork for The Raid Steelbook. We also listened to collectors to ensure the best product was brought to market. Lots of hard work has gone into this Steelbook, and it's great to see all that work pay off, with our exclusive version selling out before the release date. Stay tuned for further releases." Momentum's Adam Eldrett added: "We are delighted with the performance of our exclusive steelbook, as soon as it went live on Play.com we saw legions of fans talking about it on various forums, they seemed pretty pleased with our choice of artwork. It's a great part of the campaign and it's nice to have that direct correspondence with our consumers, who let's face it are the most important part of this, especially with a film like The Raid."
---
---
Sticking with Momentum and the company is now approaching take-off for its October release of Red Tails, the tale of black US airmen fighting for the chance to take on the Nazis during World War II. The film is a labour of love for George Lucas, who had been itching to make a film about fighter pilots since he used old war film footage in his early Star Wars cuts before the effects were added. Momentum's Adam Eldrett said: "Lucasfilm have been incredibly supportive of our release plans and after some great success in the US on home entertainment we are hoping to emulate some of that. The film appeals to a very large audience, fathers and sons, military enthusiasts and of course fans of Star Wars and Lucasfilm. Our media campaign will be driven towards 15-44's, for me one look at those dogfights, coupled with the Lucasfilm logo was enough to interest me and I dare say anyone who is a star wars fan and anyone who has an interest in the war genre." The company has put together one of its hugely impressive lenticular sleeves for the title, more details of this and the impressive PR campaign, which includes work with the RAF museum in Hendon, on our website shortly.
Speaking of our website, we've had a major outage at our host company, but have managed to re-upload our recent features, with plenty more to come shortly, go to
www.theraygun.co.uk
for more…
To London's Imagination Gallery for a look at BBC Worldwide's line-up not just on DVD and Blu-ray, but across all consumer products too. The company welcomed press from newspapers, magazines, television and radio to see the organisation's key gifts for the crucial period. Highlights from the event, called the Big British Showcase, included the forthcoming Doctor Who goodies, taking in not just the release of the first part of the current series (currently wowing us at home) but also a wealth of consumer products, led by a Sonic Screwdriver-style universal remote control (it's on our Christmas list already). DVD and Blu-ray was a key element of the showcase, pushing stand-up DVDs, Top Gear and David Attenborough releases, as well as a wealth of children's product. And BBC Worldwide's work with augmented reality looks stunning too…
---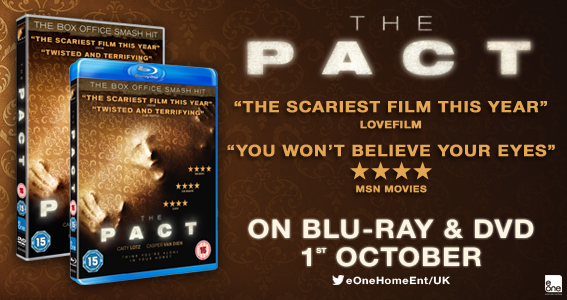 ---
Sticking with television fare, it's interesting to note that supermarket comedy Trollied began its second series on Sky 1, and got off to an impressive start, with an audience averaging 731,000, 114 per cent up on the channel's primetime average viewing figures. The second release from Trollied is due from FremantleMedia Home Entertainment on December 31, a week after a Christmas special is set to air. Head of marketing Julia Rich said: "Series 2 of Trollied is shaping-up really well with some cracking new storylines and the addition of Dynasty legend Stephanie Beacham as Lorraine Chain coming in from the cold of competitor supermarket Iceland to shake things up. The TV special from the supermarket gang on Christmas Eve is an inspired piece of creativity and broadcast scheduling which I can't wait to see and believe that it will really boost popularity with its growing audience just ahead of our DVD release on December 31."
As mentioned here previously, the LCD Soundsystem documentary, Shut Up And Play The Hits, which details the band's final ever gig at Madison Square Gardens in New York, had its UK premiere last week with a one night only Q&A screening. The event theatrical release certainly seems to have helped raise awareness for the title, with tweets galore from the sold out screenings around the country. LCD frontman James Murphy was on fine form at the Hackney Picturehouse screening, where he took place in the Q&A that was beamed to cinemas around the country. The marketing for the home entertainment release on October 8 now begins in earnest, with outdoor, press and online advertising, and a major publicity campaign on TV and radio. The three disc package includes LCD Soundsystem's final Madison Square Gardens gig in its entirety. And you can expect top production values – the whole thing was mixed by James Murphy himself. Rachel Woodward, LCD Project Director at Pulse Films said: "The success of the theatrical release has created the perfect platform for the Blu-ray and DVD next month. This is a fantastic film with a hugely receptive audience. DVD is the natural home of this film, and the campaign we have in place to market it is both solid and innovative". The event release marks Pulse Films' move into film distribution. The Shoreditch-based production company, behind films such as Blur's No Distance Left to Run, will announce a full slate in November.
Arguably the most innovative premiere of the year was held last week, as Revolver showed off its new horror When The Lights Went Out. The independent tied up with LOVEFiLM to host an event at the actual haunted house in Pontefract that provided the inspiration for the homegrown horror. Two lucky competition winners watched the film in the house, while those in London saw it in the more comfortable and slightly less spooky surroundings of London's Prince Charles Cinema. When The Lights Went Out will follow Revolver's other current theatrical hit, The Imposter, on to home entertainment in the coming months.
Talking of Revolver, the company has announced a clutch of new acquisitions. These include Dark Tide, an action thriller starring Oliver Martinez and Halle Berry, epic Chinese tale Flying Swords Of Dragon Gate, shot in 3D by renowned director Hark Tsui and a brace of British titles, Citadel and UFO. Revolver's Justin Marciano said: "We're delighted to add these exciting new titles to our slate at Revolver. Going forward, we are working on acquiring more ambitious titles, such as these, to add to our already diverse and eclectic catalogue. Festival audiences have responded really well to titles such as Citadel and Flying Swords Of Dragon Gate, and we are all really thrilled to be working on it, and give these titles the best possible launch in the UK."
There have been a slew of announcements tying in with the Toronto International Film Festival, as distributors and sales agents finalised deals and tied up press releases. Dogwoof signed the UK distribution and international sales rights to HBO-funded documentary 112 Weddings, about a documentary director who filmed weddings to fund his work. Fledgling label Independent Distribution has also been busy, acquiring Cannes Grand Prix winner Reality, an Italian film looking at the darker side of reality TV. That move comes as it appoints two new joint heads of distribution, Sarah Townsend and Stefanie Fahrion, a signal of its intentions in the UK. Ceo Luc Roeg said: "Sarah and Stefanie are the perfect candidates to build on the foundations the company has established and drive Independent Distribution to the next level. We are all very excited to be working with Janine and her whole team at Fandango Portobello on the release of Matteo Garrone's exceptional film Reality."
Some more appointment news now, and HMV has announced that John Delaney is joining its visual team in the commercial department in the role of campaign buying manager. Delaney, who replaces Mark Frampton, now at Disney (see previous newsletters) has already started in the role, in which he'll report to campaign and range manager David Athey. In keeping with the HMV ethic, Delaney comes from elsewhere within the company, having worked at HMV for nine years in stores from the West End of London, the City and, most recently, as a store manager in Telford.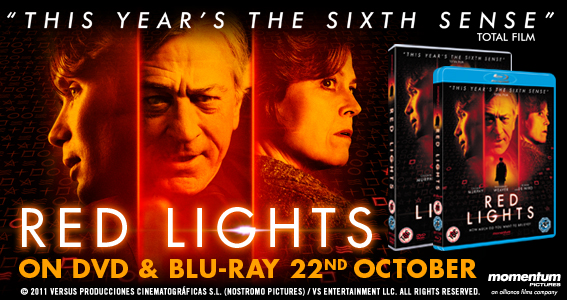 "As you may have heard, I'm an occasional consumer of box sets, having heard you work for the BBC, you can confidently know, I'll be watching some of the things you pick, pack and ship."
Subtle blagging from prime minister David Cameron as he officially opened the Sony DADC distribution centre.
Friends With Kids, due from Lionsgate on November 12, is just the right kind of film to fill the Bridesmaids-size hole in this year's schedules. The film has the right kind of cast and attitude to appeal to the same kind of crowd who flocked to buy the film in their droves. Lionsgate's Kaz Mills said: "Friends with Kids is a hilarious film with an incredible cast which we're really excited to bring to market this Q4. Our launch will consist of broad national outdoor, TV, press and online advertising. In addition we're doing a massive PR push – with talent support across female and entertainment magazines. We'll be conducting YouGov polls to get answers on whether people really do think their friends with kids are all the happier for it! We'll be offering mummy-makeovers for busy new mums, girls night in packs to give ladies a fun night off and much, much more."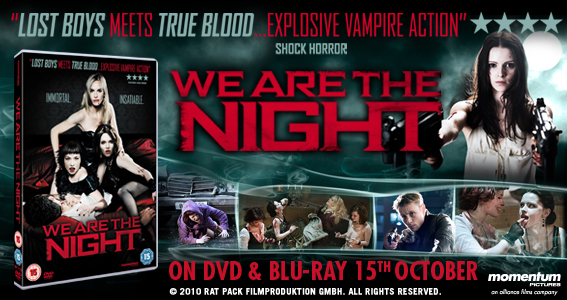 With the sun shining and many staying away from cinemas, it was good to see a brace of violent films atop the UK box office charts, one of which was an 18, the first time for two years that an 18 cert has taken the top slot. Dredd, with a touch over £1 million, was at number one, Lawless, with a shade under the seven figure mark just below it. Anna Karenina, with just shy of £900,000, was the other new entry.
Anyone got any plans for March or June of 2016? Well, if you're free during the former, why not go and see the third Kung Fu Panda film? Or, a few months later, how about How To Train Your Dragon 3? DreamWorks Animation has this week unveiled its line up for titles to be distributed under its new agreement with Fox. The announcement covers three years from 2013. As well as returning franchises (there's a second How To Train Your Dragon in June 2014 and a feature outing for The Penguins Of Madagascar in March 2015) as well as new titles such as The Croods (March 2013) about a prehistoric family embarking on an epic journey; Turbo (July 2013), about a snail who wants to win the Indy 500 road race; Mr Peabody And Sherman (November 2013), based on the classic cartoon about a smart dog; Happy Smekday! (November 2014), about an alien teaming up with a teenage girl; Trolls, based on the loveable dolls (June 2015); BOO: The Bureau Of Otherworldly Operations (November 2015) and a Bollywood-style outing, Mumbai Musical (December 2015). Phew, given Fox's own busy animation schedule, and more (see below), seems as if the studio is going to be fairly busy for the next few years.
As the 3D take on Titanic crashes on to Blu-ray, James Cameron has been doing the rounds to promote his release, boosting its chances by talking about the sequels planned for Avatar (well, he can hardly chat about Titanic sequels, can he?). After the PR work is over, he pledged he will start writing the scripts for Avatars 2 and 3 at the same time. He wants to be ready to start pre-production on the pair, which will film back to back, in January. He also said he is striving to avoid "the Matrix 2 problem", where viewers just say "what the hell" at the end of the film…
We started the newsletter with The Hunger Games, and we note that filming has started on the sequel to the film and the next in the franchise, The Hunger Games: Catching Fire. It's started in Atlanta, Georgia, before moving to Hawaii and wrapping in December. Lionsgate is running a multi-territory competition offering fans who upload questions for the cast the chance to visit the set of the film before it finishes shooting.
The Industry Trust has continued the excellent work of its Moments Worth Paying For… campaign with the introduction of a facebook and social media competition called Reaction Replay. It invites consumers to post a picture of themselves watching their favourite Moment Worth Paying For. It has the endorsement of grime artist Wretch 32, and the prizes include a trip to New York… The Trust's Liz Bales said: "While we're confident our campaign is having the desired effect, we're constantly looking for ways to evolve and refresh it. We appointed Livity to help us take the campaign into social media. The campaign mechanic means we can have a direct dialogue with our target audience, while the competition format encourages them to have some fun with it and share it with their friends." You can see it here.

Due from Revolver, should follow hot on the heels of The Rise And Fall Of A White Collar Hooligan…
UK version of the trailer for the next Jake Gyllenhaal film…
A new trailer for the eagerly awaited Wreck It Ralph, boasting in-jokes aplenty…
They're back, and this time they're, er, a bit more, you know, Expendable…
The final trailer for the final film…