OLYMPICS ENDS AS WORLDWIDE SNAGS RIGHTS
SURFTHECHANNEL, SERVE THE PORRIDGE
FACTS ADS AGAINST BIG ADVERTISERS
GOOGLE TO DOWNGRADE COPYRIGHT OFFENDERS
4DVD HEADS TO WHITEHALL FOR THE AUTUMN…
ROSES' RESURRECTION ON DVD
BLOCKBUSTER TAKES TO THE WATER…
…AS 40 SECOND BATTLESHIP SLOT REVEALED
BLINKBOX BUILDS ITS EMPIRE, THANKS TO HBO
KOCK IN DEAL TO ACQUIRE G2
HMV OPENS UP WI-FI IN NEW STORE
EXPENDABLES CREATES BIG BUZZ
A MONSTER EVENT FROM MOMENTUM
ENFANTS GROWS UP ON BLU-RAY
NETWORK NICKS SWEENEY PROMO
FRMAPTON EXITS, PAYS TRIBUTE TO HMV
RELEASE OF THE WEEK – CABIN IN THE WOODS
---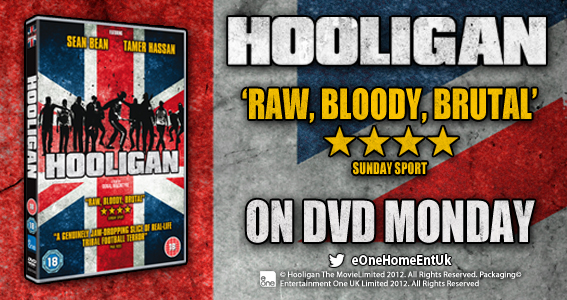 ---
If you can't read this newsletter or see the ads, please click here
It Was A Good Week For… The forces of good in the fight against piracy…
It Was A Bad Week For… A certain chap behind the surfthechannel website, jailed for four years…
And, as the trade breathes a sigh of relief that two weeks of Olympic mayhem finally draws to a close and we can get down to the serious business of selling stuff, we'll start this week's newsletter with a story on, er, the Olympics. For after hitting the trade hard for more than a fortnight, our industry can at last make something back from the event, thanks to BBC Worldwide. For just as the BBC has become synonymous with the sporting spectacle (one or two gripes aside, its coverage was excellent), so the commercial arm of the Beeb is aiming to become intrinsically linked with the Olympics on DVD and Blu-ray. BBC Worldwide has announced that it has inked a deal to release a record of the London 2012 games. The multi-disc set, boasting a nine-hour plus running time, will boast highlights from the acclaimed opening ceremony, the magnificent Team GB performance and all its medal-winning feats, as well as other key moments and more from the closing ceremony. The set is available for pre-order now, ahead of its October 29 launch. BBC Worldwide managing director Paul Dempsey said: "We are thrilled to be publishing the DVD of the London 2012 Olympic Games which have enthralled the nation. As the official Olympic Broadcaster, the BBC has achieved record viewing figures for their coverage and we are delighted to be able to offer this DVD which captures sporting history in the making."
What with all the Olympics dominating pretty much everything over the past two weeks, it's been easy to forget exactly what's been going on in the real world. But it's with pleasure we note that Revolver's been enjoying another successful release, with Flowers Of War performing particularly well in stores. The epic tale has ridden, in no small part, on the back of Christian Bale, who's starring in some other film this summer too. As Revolver's Dan Gilson said: "We're absolutely delighted with the result on Flowers Of War. Our partnership with Empire Cinemas meant we secured a great theatrical platform, setting us up perfectly for our home entertainment release the week after. We've confounded genre expectations and delivered our second biggest result of the year behind the mighty Iron Sky."
Right, and on to the industry story that's been dominating the headlines not just for the trade, but further afield too, as pirate Anton Vickerman, the man behind notorious site surfthechannel.com was jailed for a whopping four years. The site was, at its height, pulling in 400,000 visitors a day and was one of the world's top 500 most visited websites. It offered links to scores of sites hosting illegal copies of films and TV shows. What's more the Federation Against Copyright Theft, which brought the prosecution at Newcastle crown court, proved that Vickerman and the community were actively targeting films to upload and were anonymously posting them themselves to third party sites and then linking via surfthechannel. Vickerman claimed he was doing nothing wrong, but again FACT proved that he was siphoning profits – at one point income of more than £300,000 a year – through accounts in Latvia and Dominica. He'd been found guilty of conspiracy to defraud by "facilitating the infringement of copyright" after a lengthy trial and, both before and during that process, all manner of delays and stalling tactics. The news was met with headlines across the press and media. Intriguingly, Vickerman has posted a whopping 18,000 word piece on his trial, alleging all kinds of conspiracies, which, if you've got a spare few hours, is over here http://www.surfthechannel.com/ (we've read it, and it's, well, somewhat rambling and makes The X-Files seem like a work of fact). We've posted the full comments from the judge in the trial up on our website, you can see them here: www.theraygun.co.uk…
---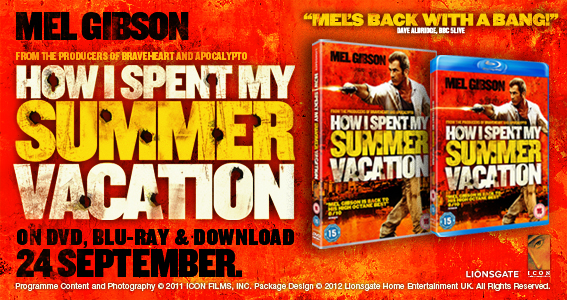 ---
Reaction to the case has been pretty much as you'd expect: jubilation from FACT and the industry, and bitterness and conspiracy from the pro-illegal downloading community. FACT director general Kieron Sharp said: "This case conclusively shows that running a website that deliberately sets out to direct users to illegal copies of films and TV shows will result in a criminal conviction and a long jail sentence. Mr Vickerman knew what he was doing from the outset, having been involved in the pirate community for some time. This was not a passive search engine. Surfthechannel was created specifically to make money from criminal activity and it became the biggest site of its kind on the internet within two years. The sentencing indicates the severity of the offences committed and the sophistication of his criminal enterprise and should send a very strong message to those running similar sites that they can be found, arrested and end up in prison." Film Distributors' Association president Lord Puttnam of Queensgate CBE (David Puttnam to you and I) added: "It is vital that the production and distribution of films and programmes in the UK continues, delivering a positive contribution to the UK economy and supporting the livelihoods of thousands of people. This case can leave no one in any doubt that internet piracy is controlled by criminals whose profits threaten the ongoing reinvestment in our creative industries. Copyright theft and infringement are part of the rising tide of cyber-crime, which is why the intelligence-led work of FACT is so crucial; I'm delighted that FDA and others continue to fund and support it." For more reaction, see our website…
While we're on FACT, it's been interesting to follow its ongoing battle with legitimate companies advertising on illegal download and linking websites. Recent victories in this area, for example, include BMW ordered a review of all its digital advertising after being told its ads were being served on sites offering illegal material to download. FACT's Eddy Leviten told The Raygun: "FACT has been evidencing for some time the ways that pirate websites are making criminal profits through advertising placed on the sites. The surfthechannel case clearly shows how much money some websites operators can make and the urgent need for a concerted effort by the whole of the advertising eco system to ensure that criminals are not being funded by legitimate brands. It is hard to think of a case where a respectable brand would want to appear next to pirated and/or unsuitable content but that is what is happening now. We are working with the IAB and its partners to help establish a code of conduct that prevents such activity taking place and protects brands and consumers."
Last bit of news in the ongoing battle against illegal downloading and pirate sites: a fine week in the ongoing battle against copyright theft included the news that Google is to downgrade websites that constantly flout copyright laws. If the search giant receives a number of copyright takedown notices from copyright holders, it will downgrade the sites and has changed its algorithms accordingly. It's something of a success for Hollywood and the industry as a whole, although Google has previously resisted such moves. MPAA senior vp Michael O'Leary welcomed the move, saying: "We are optimistic that Google's actions will help steer consumers to the myriad legitimate ways for them to access movies and TV shows online, and away from the rogue cyberlockers, peer-to-peer sites and other outlaw enterprises that steal the hard work of creators across the globe." In a blog posting, Goolgle's Amit Singhal said: "Sites with high numbers of removal notices may appear lower in our results. This ranking change should help users find legitimate, quality sources of content more easily—whether it's a song previewed on NPR's music website, a TV show on Hulu or new music streamed from Spotify." Interestingly, Singh added that Google now receives more copyright removal notices each day than it did in the whole of 2009 – there were more than 4.3 million URLs in a recent 30 day period.
---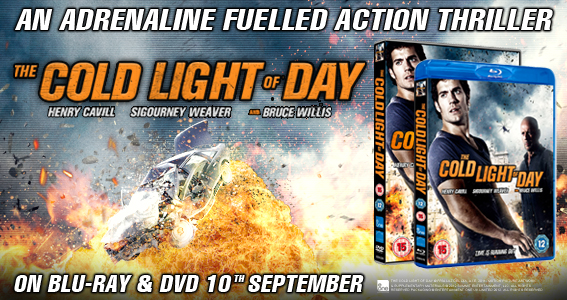 ---
2011 was, as we've oft noted here, an annus mirabilis for Channel 4's DVD arm, 4DVD, with the company doubling its unit sales and doubling its market share, with The Inbetweeners Movie selling more than 1 million in its first week and 2.1 million before the year was out. But, as the company noted in its Q4 presentation for 2012, it wasn't just driven by The Inbetweeners. It had the two bestselling debut stand-up DVD releases, as well as the four of the top eight sellers. What's more, the company can also point to the strength of its forecasting too – all its titles were pretty much on the mark. So what of the final part of this year then? Well, 4DVD has four new stand-up releases, three of them established acts from its roster and one breakthrough, new to stand-up act. Its presentation kicked off with a sophomore release from Sarah Millican, the follow-up to her BVA award-winning debut, the highest selling release from a female comic ever. Her new weekly Radio Times column will tag the release of Thoroughly Modern Millican, with appearances on the likes of Graham Norton, Loose Women and Rob Brydon around the November 12 launch further boosting her ever-growing profile. Returning to the fray a week later with his third release, after a year off, comes Rhod Gilbert with the wonderfully titled The Man With The Flaming Battenberg Tattoo; this too will be aided by numerous TV appearances, not least his own shows, Ask Rhod Gilbert and Work Experience. There's a new offering from Frankie Boyle, who is retiring from touring after his current UK outing, where he'll be playing to a total of 200,000 people. The new to DVD act may be releasing his first stand-up release, but Jack Whitehall is already a hugely familiar name. 4DVD has bided its time before releasing his debut offering, which will pay off this autumn, as Whitehall is set to appear in a new BBC3 series, Bad Education, as well appearing as a captain on Sky1's A League Of Their Own. "We're very confident he'll be the biggest debut stand-up release this year," said 4DVD's Karla Berry.
Jack Whitehall also stars in one of 4DVD's key television comedy offerings for Q4 too, with the first series of Fresh Meat, which stars, among others, The Inbetweeners' Joe Thomas. With the second series due on screens, and the customary big Channel 4 broadcast push behind it, the timing for the October release is perfect. A month later comes another lauded comedy series making its DVD debut, as Sky1's Spy lands, on the back of its BAFTA-winning TV performance – the series is Sky1's most successful comedy launch ever and this too arrives on the back of a second season. Due on E4 soon, with DVD to follow in November, is the US version of The Inbetweeners, which has the backing of its original UK creators and boasts a great pedigree from the US too. This one has divided opinions, but from what we've seen it looks like it could, like, say, the US version of The Office, be as good as the original. Another title we at The Raygun are looking forward to is Brookside Most Memorable Moments, which marks the 30th anniversary of the seminal soap by looking back at some of the highlights (this already prompted a lengthy discussion during the presentation about sieges, kisses, scallies and more). Returning to the Channel 4 fold is Father Ted, released in complete form at full price, with 4DVD treating it as a new release. Into 2013, 4DVD also boasts a strong slate, with Coup, a new take on A Very British Coup, Angelos, featuring hopeless host Angelos Epethemiou, and Full English, that rarity, a British animated series, and one that's being tipped to rival Family Guy.
Sticking with 4DVD, but worthy of an entry in its own right, is the fact that the company is building for the future from an impressive platform, not least in hefty commissions from the parent channel for new programmes and a budget from Film4 to look at comedy feature films. And one eagerly awaited film is due from 4DVD in 2013: Shane Meadows' documentary following the Stone Roses as they prepare – and play – their gigs earlier this summer in Manchester. Meadows followed the band as they reformed and, thanks to its excellent relationship with Meadows and its increased film nous following the success of The Inbetweeners Movie, 4DVD will be looking after the video release. Revolver, itself releasing a fictional film about the Roses' legendary gig at Spike Island during their acid house-inspired heyday more than 20 years ago, will be handling the theatrical for the Meadows doc.
---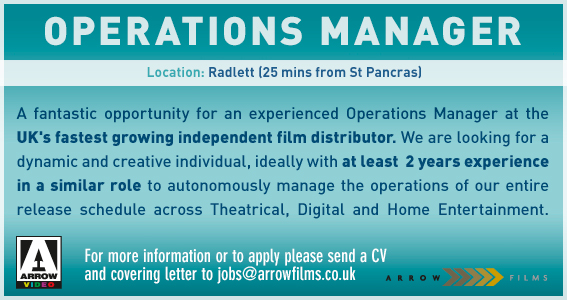 ---
And more from 4DVD: Monday saw the company release of the first DVD (and accompanying album) from Internet sensations The Midnight Beast, who went from youtube parodies to their own Channel 4 sitcom and record deal in a matter of months. The series sees the trio playing fictionalised versions of themselves, but there was nothing made up about the scores of fans who queued outside HMV's flagship Oxford Street store in the heart of London for a signing and live event on the day of release. Fans queued overnight to ensure they got the all-important wristbands ahead of the event. 4DVD's Jess Scott said: "We're thrilled with how the event at HMV went – it highlighted again what a strong brand The Midnight Beast is and the mass following they have by those who have a real thirst for TMB product." We've got pictures from the event up on our website…
Another live event, albeit of a more unusual nature, also took place over the past week, tying in with Blockbuster's exclusive rental window for Battleship, the Universal blockbuster due out on Monday (August 20) at retail. The rentailer organised a special one-off screening of the film on HMS Ocean, the Royal Navy's largest ship. The crew of the vessel, which was moored at Greenwich throughout the Olympics, its members helping with security for the event, got to see the film on board thanks to Blockbuster. The company's head of movies James Wilcox said: "As we have the rental rights to Battleship before anyone else, we felt that it was only right that we celebrate this mega-film on the Royal Navy's biggest battleship and thank all the crew for their involvement in making the Games such a successful, and safe, event."
On the subject of Battleship, Universal has created a pretty impressive 40 second TV spot for the film, which we've embedded on our website along with pictures from the Blockbuster screening. Go to www.theraygun.co.uk to see it… Also on our website: our usual columns, plus loads of bits and bobs we've been posting all week…
Two major deals this week, one in the digital arena and the other seeing a distributor acquiring a major independent operation. The former has seen HBO's home entertainment arm inking a deal with the Tesco-owned blinkbox in a move that will see the the station's much-lauded, award-winning content made available to watch and own via the digital service. What's more, the deal takes in key series such as Game Of Thrones and Boardwalk Empire, which will be made available before their DVD and Blu-ray release dates. It also covers miniseries such as The Pacific and Band Of Brothers, as well as the likes of The Wire, True Blood and The Sopranos. Blinkbox ceo Michael Cornish said: "This partnership with HBO is huge news for blinkbox and our customers. Anyone wanting to watch the second seasons of Game Of Thrones or Boardwalk Empire will have to wait and watch them on DVD – we've got them right now on blinkbox. This just adds to all that makes blinkbox great: the latest movie releases available without subscription, and now acclaimed TV series before they are available anywhere else in the UK. HBO's director for international distribution Colin Smith said: "We are delighted to partner with blinkbox and to offer a wide variety of award-winning premium content to fans in the UK with a number of titles available on an EST basis for the very first time. I'm particularly excited that Game of Thrones Season 2 will be available to own for all those fans out there that haven't had the opportunity to watch it yet. HBO delivers innovative, critically acclaimed programming and it is part of our ongoing strategy to make this content available to viewers in a variety of formats so they can immerse themselves in their favourite shows whenever, wherever. Fans will now be able to own their favourite series in a digital format."
---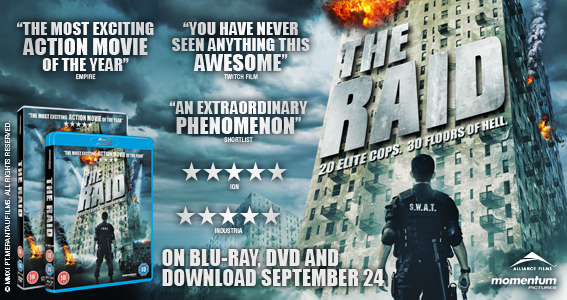 ---
In the case of the latter, Koch Media has further signified its intention to become more closely involved in the film and video business with the news that it has acquired the business assets of leading UK indie G2 Pictures and used them to help establish its own film publishing arm. The deal sees it not just acquiring the assets of the company, whose product it already distributed, but also its extensive catalogue too, which includes Super (one of our favourite films of 2011) and recent family title Red Dog. Koch Media md Craig McNicol said: "Koch Media has a pan-European ambition to establish a film publishing business that will allow sales agents and producers a one stop shop for the Region. The acquisition of the business of G2 and its inspirational team led by Thomas Hedman is a pivotal moment in our development, complimenting our existing publishing business in the German, Nordic, Benelux and Italian markets. "
More from HMV, and the retailer is opening a new store in Cambridge tomorrow (August 18) which presents a vision of the future of HMV. And it's one that includes free Wi-fi for customers in-store. The open Wi-fi will be part of a café on the ground floor next to its technology area, where there will also be recharging points and an opportunity to hang out while drinking coffee served by HMV's own barista. Tech and games products will be on the ground floor, with video and music on the first. The store will be managed by Mike Barry, moving over from the previous Cambridge store, which closed weeks ago for redevelopment. He said: "It's great to be re-opening in such a fabulous location and with a store that offers so many exciting new features. The whole team here are really looking forward to welcoming back our regular customers as well as new visitors, who we hope will particularly like the expanded technology department and our HMV café with free Wi-Fi." HMV operations director Neil Taylor added: "We've been looking for suitable premises ever since we knew we had to vacate Lion Yard, so it's wonderful that this landmark building has now become our new home." The retailer is set to roll out open Wi-fi to all its stores.
Biggest event of the week, certainly in terms of publicity, was the premiere for The Expendables 2 in London's Leicester Square. All the heavyweight stars of the film were out in force for the screening, with Schwarzenegger, Stallone, Statham, Van Damme and Lundgren in attendance, and Lionsgate were further gifted a PR coup thanks to the arrival of the world's fastest man, Usain Bolt. As HMV's Tim Scaping, one of those lucky enough to attend told The Raygun: "I've never seen such an intense crowd in Leicester Square for a premiere, though it's unsurprising when you have Stallone, Schwarzenegger, Van Damme, Lundgren and Statham on the same red carpet." It's all the perfect set-up for the film's theatrical release and its home entertainment bow later in the autumn.
To London's Prince Charles Cinema, where Momentum was hosting a screening of its monsters meets wrestling film Monster Brawl (imagine the WWE does out and out horror and you're nearly there) for assorted competition winners, journalists and bloggers. Our correspondent Alex Kidd was on hand to witness the proceedings: ""A great evening out to celebrate the launch of Monsters Brawl with lots of fun including: cupcakes, beers, prizes and ghouls," he said. "It's crazy monsters fighting concept went down a storm with the packed house the the Prince Charles Cinema." Momentum's Adam Eldrett added: "We had a full house at the PCC this past Wednesday night for a very special screening of Monster Brawl, all ahead of our DVD release day
next Monday. The theatre was 'Monster'd Up' as our guests enjoyed cupcakes and a few drinks served by some pretty scary ushers. Kim Newman got things underway rightly pointing out the delicious prospects of the best monsters off all time duking it out in combat to see who truly is the greatest." More, including a video piece from the event, will be up on our website early next week.
---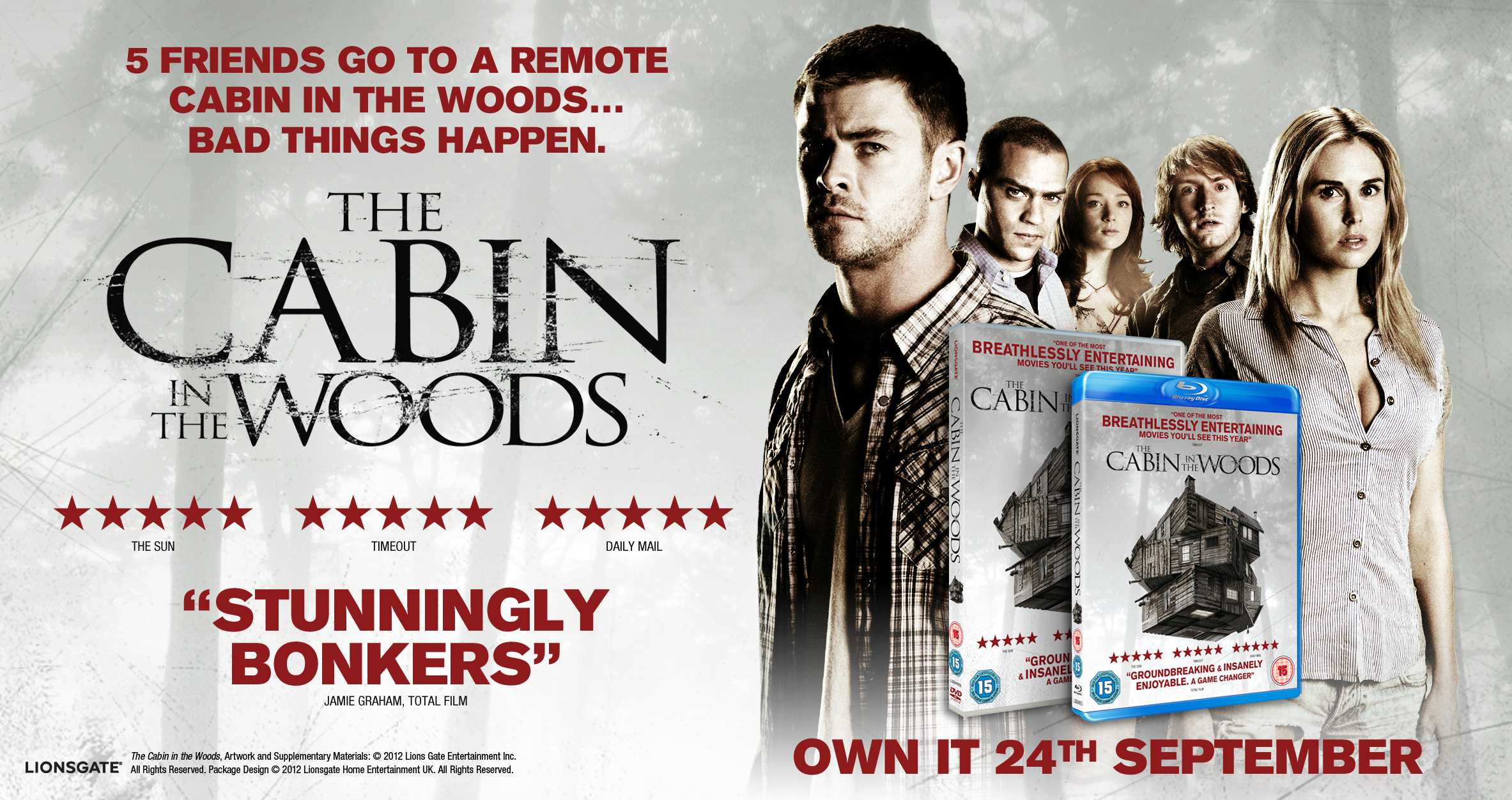 ---
Right, some product related news now, and we'll start with Second Sight and its excellent Blu-ray issue for Les Enfants Du Paradis. The film, recently featured heavily on Sight And Sound's poll of the best films ever, as voted for by critics, and also judged as the "best French film ever" by the country's own academy, is out on September 17 in a version that has not only been painstakingly restored, but is also issue on not only a restored version, but also sumptuously packaged. Second Sight's Chris Holden said: "Les Enfants Du Paradis has been one of Second Sight's best-selling titles over the past 10 years and appears in the latest Sight and Sound Top 100 films of all time poll. Following a screening at the Cannes Film Festival and a theatrical run, we're now bringing the greatest French film ever made to Blu-ray and DVD in the highly anticipated Restored Edition, with newly-commissioned documentary and special limited edition packaging. This will be a must-have for any fan of French cinema and ads will run in the London Film Festival programme and Sight and Sound."
In a month chock full of biggies, one title worth closer inspection is The Cold Light Of Day, due from eOne on September 10. The film stars upp and coming action hero alongside more seasoned veterans Sigourney Weaver and Brice Willis. As eOne's Sayoko Tietz said: "The Cold Light of Day is a slick, big budget, action thriller. We are supporting the title with a big TV campaign as well as online and press. One of the stars in The Cold Light of Day is Bruce Willis who is also starring in our amazing upcoming film Looper."
The country is gearing up for a massive Sweeney revival, with the impending release of the feature film and, on September 10, the boys in blue making their way to Blu-ray with the release of The Sweeney The Complete First Series from Network. And the company has come up with a
great competition to help promote the release of the original 1970s cop show which has now been remade by director Nick Love with Ray Winstone and Plan B in the roles made famous by John Thaw and Dennis Waterman. For the label is giving away a top prize of the chance to test drive the original Ford Consul stunt car from the series. And as if that wasn't enough, the prize also includes a bottle of 1975 bloke's after shave, as well as £1975 in cash. The company's Luciano Chelotti said: "Our objective was to execute something creative yet slightly tongue-in-cheek to mark the advent of the UK's most iconic police drama on HD, which would appeal not just to fans of the original show but a wider male audience. There has been a significant increase in traffic to our social media platforms from Sweeney fans and petrol heads who want to be relive the 1975 experience at Rockingham, Europe's fastest race track."
---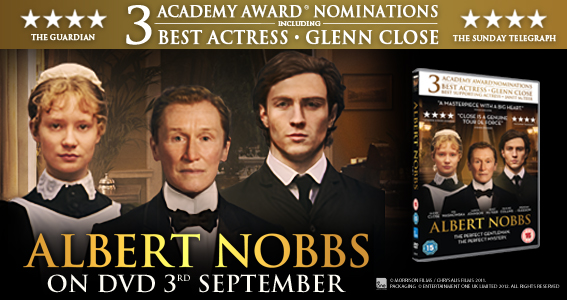 ---
We at The Raygun love a good survey, a great way of earning coverage for titles that may not otherwise earn too many column inches. So well done to Universal for putting together a list of the best conspiracy theory movies to mark the release of The Bourne Trilogy on Blu-ray (a release that in itself was carefully timed to coincide with the launch of The Bourne Legacy at cinemas. The survey of 1,000 film fans saw the original Trilogy come out top, ahead of the likes of The Da Vinci Code. A statement from Universal issued with the survey stated: "Conspiracy theory movies have continued to grip our imaginations for decades and our fascination in them shows no signs of waning. The Bourne trilogy has been a stand-out series which is set to continue in the new film The Bourne Legacy with Jeremy Renner and we know that fans will enjoy refreshing their own memories with the Blu-ray box set in glorious high definition." The survdey picked up plenty of interest, namely coverasge in the Daily Star, The Sun, regional newspapers, as well as online, both on film blogs and bigger sites, such as MSN Movies, Talk Talk, Huffington Post and Yahoo.
And we'll end our industry news round-up by sending our congratulations to Mark Frampton, who is departing HMV today, where he looked after catalogue product on the film side, who is crossing the great divide between retailer and supplier and heading off to pastures new, or rather west London, to Disney's HQ, to look after catalogue product on the film side. He will be celebrating in the customary manner tonight with drinks in the West End, we wish him all the best. Frampton said: " I've had close to 13 brilliant years at HMV, so a part-timer really in HMV years!. It's always been a great place to work, filled with unbelievable talent, enthusiasm, loyalty and knowledge. I'm proud to say I worked at HMV and i leave with many fantastic memories and friends. I'd like to thank everyone at HMV and my other industry friends for their support (and many drinks and blags) over the years. I'm now very excited to start a new challenge and experience at Disney - on Monday!'
With the annual Film 4 FrightFest horror event taking place over the August Bank Holiday weekend our thoughts somewhat naturally turn to all things scary, so this week we're focusing on one of the year's most acclaimed horrors, The Cabin In The Woods, due in September from Lionsgate. The film, which boasts the involvement of arguably the biggest name in movies this year, Joss Whedon, offered such an original take that, judging by the online chatter, it helped reinvigorate a number of fans' interests in the genre. Commenting on its release, Lionsgate's Claire Richardson said: "In equal parts funny and scary, The Cabin in the Woods is a completely original and stunningly unique horror film which appeals to both fans of the genre and those for whom horror films are a little too gruesome." As for the marketing, Richardson added:"Our marketing objective is to inject the humour and originality that defines this great film from Joss Whedon and Drew Goddard, into the overarching campaign. So, expect to see a jaw-dropping TV and Outdoor campaign, an eye-popping online Zombie Rednecks vs. Monsters game all backed up with a substantially spooky PR campaign. And, since the title really lends itself to doing something a bit out there, we've introduced a twisted and mind-blowing horror house lenticular o-ring for the DVD and Blu-ray."
You demonstrate a complete absence of remorse. In the trial you levelled criticism of virtually everyone involved in this investigation. You would not countenance and it's evident from your demeanour now, that you still do not countenance the idea that you were doing anything wrong. I'm bound to say that in all the years I've worked in this court I have never encountered arrogance of the kind that you displayed during the trial."
His Honour Judge John Evans in his sentencing remarks to surfthechannel pirate Anton Vickerman. For the full statement, see our website www.theraygun.co.uk
---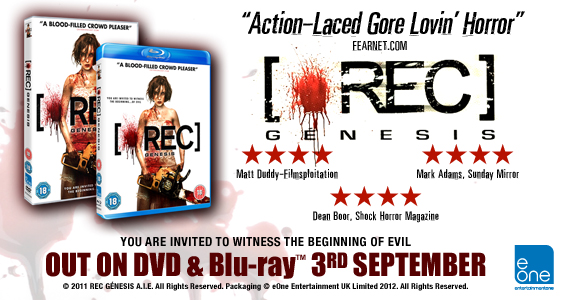 ---
AT THE MOVIES
Ted continues its run atop the UK box office chart, it has now taken a hugely impressive £17.2 million. Highest new entry was Step Up 4: Miami Heat, which took £680,052 in its opening weekend, with Offender (£74,154), the only other new entry.
Some proper film news now, gleaned not from the Internet, but from an actual press release. And the ever-expanding Kaleidoscope, not content with its own UK distribution arm and an international sales operation, has this week unveiled ithe first production from Mirror Image, a joint venture between it, producers Scanner-Rhodes Productions and accountants Graham Associates. Beginning production next month, It's A Lot is a homegrown comedy that blends a contemporary urban edge (think Anuvahood) with 80s classics such as Ferris Bueller's Day Off and Risky Business. Like the rest of Mirror Image's planned productions (three or four a year), it will have a relatively low budget, but, thanks to Kaleidoscope's involvement, will have a built in route to market and industry nous. Kaleidoscope's Spencer Pollard said: "We are very happy to be part of the Mirror Image SEIS. We have worked with Dean Fisher and Rob Graham on our last two productions and we feel that this low risk financing structure can help support and break out low budget genre British films. Kaleidoscope has been a huge supporter of Independent British films ever since we launched in 2008 and we see this as a continued focus of both our UK distribution and International Sales businesses."
Another week, another Avengers story. And the diary date this time around is May 1 2015, almost two years from now. That's when the sequel to the first film, Avengers Assemble in the UK, will appear at cinemas, according to the announcement this week. As reported extensively last week, Joss Whedon is returning to direct…
And at the opposite end of the scale, it's another week another Alan Partridge story, for as well as the forthcoming feature film, due a bit sooner than 2015, but still around 12 months away, Partridge will be returning to Sky Atlantic with a second series of the excellent Mid Morning Matters. He'll be teaming with his usual team of collaborators, including Armando Ianucci, for the second series (cue plenty of "give me a second series, you sh*t" gags). He;ll next be seen in BBC Worldwide's Q4 home entertainment bow of his recent Sky-aired exploits.
In a busy week for the Federation Against Copyright Theft, we've noticed it has given a new lease of life to its website. View it here at http://www.fact-uk.org.uk
And we've had it before, but we're very pleased that The Raygun's very own junior correspondents, aka Milo, nine, and Albie, four, have branched out and are now reviewing for industry stalwart (or veteran, as he'd rather) Nick Gibbs-McNeil's www.kidzcoolit.com site… Check there for their thoughts on Go Mini cars and Diary Of A Wimpy Kid: Dog Days…
We've been reminiscing about out of work actors and PR people turning up in offices wearing wacky outfits as promotional stunts on our Twitter feed this week… We're at 500-plus followers and counting, join us at www.twitter.com/theraygun…
Zombies, zombies and more zombies, a mammoth compilation, due from Monster via Eureka in October…
Cue plentiful "he'll be back" gags, as Arnie makes a fully-fledged return…
Also announced in the week The Expendables 2 arrives, here's another of its stars…
This is our favourite trailer of the week…
Not the red band one we posted a while back, but still ace…