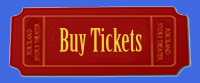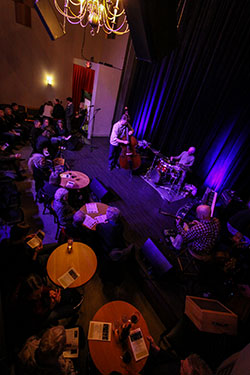 This year give yourself, your friends, and your family the gift of story! There are
tickets to our Urban Tellers® show on January 6th
, featuring members of our touring group sharing their stories with our home audience; or tickets to Nansen of the North, Lawrence Howard's newest Armchair Adventure story that's part of Fertile Ground, with 4 shows in January; reprints of two of our most popular CDs Shackleton's Antarctic Nightmare and Polar Opposites and pre-orders for The Essex which will be available at our Armchair Adventurer shows! Plus, if
you haven't been to our new venue, the
Fremont Theater
, it's an amazing space and they will have a new menu starting in January. C'mon over and experience the joy of live storytelling at Portland Story Theater. Bring your friends. We'd love to see you there.
Don't wait. This show is going to sell out and we don't want you to miss out.
It features members of our touring troupe: Warren McPherson, Beth Rogers, Penny Walter, Howard Bulick, and Leigh Hancock. And if you haven't seen it already, there's also a blog post about our experiences on the road (so far).
CLICK HERE TO READ OUR BLOG
Before Amundsen, before Scott, before Shackleton, there was Fridtjof Nansen, the great Norwegian, the Father of polar travel, the one who showed them all how it could be done. Adventurer. Scientist. Explorer. Humanitaran. Nansen, who made the first ever crossing of Greenland on skis. Nansen, who locked his ship in the Arctic ice and tried to drift over the Pole. Nansen, who famously said that it is better to go skiing and think about God than it is to go to church and think about skiing. Join us in January, 2017, for a brand new installment in the Armchair Adventurer series: Nansen of the North.
This show will be part of the city-wide Fertile Ground Theater Festival. We will honor 10 passes per show. If you do buy a Fertile Ground Pass, please designate Portland Story Theater to receive some of the proceeds from your purchase. Thank you!
Top Ten Picks 2016

We believe that everyone has a story to tell and that listening breaks down barriers. We want to acknowledge our top ten stories of 2016 and we hope that you'll take the time to listen to these and other stories available on our YouTube, SoundCloud, and iTunes channels.
Beth Rogers, This Bud's For You
Donna Zerner, The Quest
Jessica Tyner Mehta, Indian Burns
Jim Fairchild, Margaret Swanson Is A Bitch
Julie Rosenberg, Fierce Sitting
Kateshia Pendergrass, Long Exposure
Lynn Fitch, From Folly to Forgiveness
Rain Crowe, Where's The Trail?
Sami Auclair, A Picture Is Worth A Thousand Words
Stefanie Brown, This Is Not My Cancer Story
Recruiting for a Special Urban Tellers
®
Show
Portland Story Theater is producing a storytelling workshop and performance featuring the real, true stories of refugees and immigrants. Are you or do you know a refugee or immigrant who has resettled here in the Portland metro area who would be interested in telling a true, personal story?

The focus of the project is to humanize and build connection within our urban community. Every storyteller goes through a 5-week workshop. This workshop and performance is scheduled for the March-April, 2017 time frame. All fees are covered by foundation funding. You don't have to tell your immigration/refugee story (but you can if you want). We want this session to be like any of our other Urban Tellers® live storytelling shows where the stories are always about something that matters to the storyteller. The theme is never dictated in advance, but emerges as the stories are discovered and crafted within the group.
CLICK BELOW TO VIEW YOUR INVITATION AND GET COMPLETE DETAILS
ENGLISH | FRENCH | ARABIC

We hope that you will contact us if you are personally interested and also help us spread the word to everyone you know who might be interested in this opportunity.
Portland Story Theater's 2016-2017 Season is generously supported by The McIvor Family Charitable Fund; Tonkon Torp; Diane Ponti and Ward Greene; Polk Family Charitable Fund; Dana and Steve Dennis; members of the Portland Story Theater Board, Founding Circle, and Narrative Network, and many other individual supporters, as well as by the Oregon Community Foundation; The Collins Foundation; James F. and Marion L. Miller Foundation; Meyer Memorial Trust; The Kinsman Foundation; The Autzen Foundation;
NW Natural Gas; and
The Oregon Cultural Trust. Thank you! Portland Story Theater is on the Oregon Cultural Trust Match List. Donors can receive a tax credit in addition to a tax deduction. Find out how.
Visit our Cultural Trust Page
.

Photo Credits: Kelly Nissl (Quiet Image jazz quartet at the Fremont), O'Dubhda