Native Plant Conservation Campaign News: Historic Maryland Law Requires Homeowners' Associations (HOAs) to ALLOW HOMEOWNERS TO GARDEN WITH NATIVE PLANTS AND WITHOUT LAWNS
April 27, 2021
"BUTTERFLIES: 1, BULLIES: 0"
On April 6, the Maryland senate unanimously passed House Bill 322, which compels Homeowners' Associations (HOAs) and other organizations to allow "low-impact landscaping" such as rain gardens, native plant gardens, pollinator gardens, and xeriscaping in subdivisions.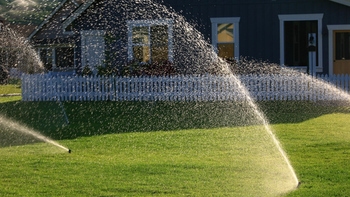 The law specifically forbids HOAs to require that "CULTIVATED VEGETATION [in gardens] CONSIST IN WHOLE OR IN PART OF TURF GRASS."
The bill was spearheaded by a Howard County, MD homeowner who was persecuted by her HOA because one of her neighbors disliked her pollinator garden. The HOA was so hostile to her garden that they paid a law firm $100,000 to force her to replace it with turf. The homeowner's sister has written an
excellent article
(entitled Butterflies: 1, Bullies: 0) about their experiences at the hands of the HOA and their lawyers. These experiences included repeated hearings at which they homeowners endured harangues from their neighbor (whose lawn is reportedly regularly sprayed with toxic fertilizers and pesticides), numerous depositions, and harassment at their home.

There are over 370,000 homeowner associations in the United States. Collectively, this represents over 40 million households (over 53% of the owner-occupied households in the U.S.). Pro-lawn and anti-native plant HOA rules and intimidations have been significant obstacles to the establishment of native plant and wildlife gardens in this country. The passage of H.B. 322 means that, at least in Maryland, no other homeowners will have to fight so hard simply to plant sustainable and ecologically friendly gardens on their property.
This bill comes as Las Vegas has proposed banning thirsty turf in areas where no one walks, such as subdivision common areas and road medians. Read about it in the
most recent NPCC News
.
The Maryland bill can and should be a model for other states.
These policies will help states and homeowners use native plants to create wildlife friendly gardens that are part of the fight against, rather than the causes of, environmental degradation and species extinction.
The law is expected to be signed soon and to take effect on October 1, 2021.
If your state is working on or has passed anti-lawn or pro-native plant laws or HOA rules, please let us know.
Further Information
Photo:

Putting out the un-welcome mat: In the Beech Creek HOA, habitat signs are cited as violations, but anyone can spray pesticides that endanger children and pets and then post a sign about it. (Photos: Janet and Jeff Crouch)