Hello CSA members,
This is just a reminder that today, Wednesday September 6th is a CSA share pick-up. Your share will be ready for you to pick up at your chosen pick-up location between 4-7 pm.  We are excited about this week's harvest.
We are looking forward to seeing you on the farm!
Winter CSA Share Registration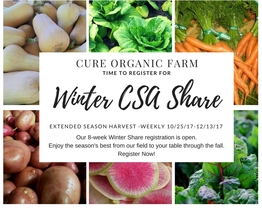 Winter Share registration is open.  We hope that you will consider joining to extend the CSA season into December.

First pick-up is on October 25

th

 (the first Wednesday after summer CSA share ends)

Winter share is eight weeks long:  

October 25th -  December 13

th

.

Pick up's take place Wednesday from 3:30-6:30pm in front of the farm store or inside depending on weather. 

Winter Share is one size and includes both veggies and fruit. $240 for the eight-week bounty of veggies and fruit ($30 per week).

 
We will continue to offer our other shares as well including:
Egg Share $48

Bread Share (every other week) $30

Wine + Cheese (e/0 week) $120

Coffee Share (every other week) $44

Winter Share favorites including potatoes, garlic, dried beans, our sweet cool weather spinach, head lettuce, kale, chard, celery, broccolini, beets, carrots, turnips, parsnips, onions, leeks, radishes and of course winter squash! Included in the winter share is a fruit share in partnership with western slope farmers that will include incredible pears, plums, and apples, perfect for fall baking.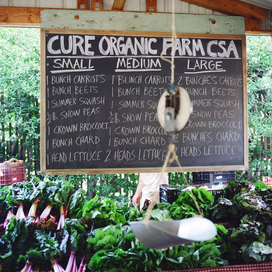 Beets with Orange Vineagrette
Dice cooked beets into 1/2-inch cubes. Place the beets in a mixing bowl and add the raspberry vinegar, orange juice, olive oil, salt, pepper and red onions. Zest the oranges and then segment over a bowl to catch the juices. Add the orange zest, orange segments, and any juices and mix well. Taste for seasoning and serve cold or at room temperature.
Sauteed Summer Squash and Beans

2 yellow squash
1 1/2 cups green
1 1/2 cups chopped tomatoes
2 tablespoons fresh lemon juice
1 tablespoon parsley
1/2 teaspoon ground coriander
1/8 teaspoon salt
1/8 teaspoon ground black pepper
Cook and stir squash and green beans in a nonstick skillet over medium heat until slightly softened, 2 to 3 minutes. Stir tomatoes, lemon juice, parsley, coriander, salt, and black pepper into squash mixture; cook and stir until tomatoes have softened, 5 to 10 minutes.
In your CSA share this week
Beans
Tomatoes

Beets

Sweet Corn
Cucumbers
Peppers
Onions
Zucchini and Summer Squash
Coming next week... celery, tomatoes, peppers, potatoes, beans, zucchini and more.
Fruit share - peaches & plums
Flower share - Mixed bouqet
Egg share - this week
Coffee share - this week
Bread share - this week
Wine & cheese - this week
Beets with Orange Vineagrette
Summer's best veggie chili
Sauteed summer squash and beans
Detailed recipes are below
---
I think these photos from teh field say it all!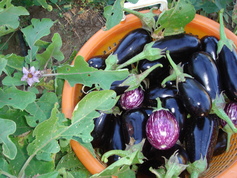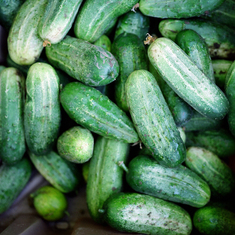 Summer's Best Veggie Chili

2 tablespoons olive oil
1 zucchini, sliced
1 yellow squash
1 red bell pepper
1 green bell pepper
1 fresh jalapeno 
4 cloves garlic
1 onion, chopped
1 -2 pounds tomatoes
3 ears of corn
2tbl spoon tomato paste
1 can black beans
1 tablespoon chili powder
1/2 teaspoon dried oregano
1/2 teaspoon ground black pepper
Heat oil in a large pot over medium-high heat. Stir in zucchini, yellow squash, bell peppers, jalapeno, garlic, and onion. Cook 5 minutes, just until tender.
Mix tomatoes, tomato paste, black beans, and corn into the pot. Season with chili powder, oregano, black pepper, and cayenne pepper. Bring to a boil. Reduce heat to low and simmer 20 minutes, stirring occasionally



Cure Organic Farm

7416 Valmont Rd.
Boulder, CO 80301
cureorganicfarm@yahoo.com
www.cureorganicfarm.com