NEWSLETTER #33


 

 




DIEGO SANTA MARÍA -  CHILI
RÉSIDENCE DE RECHERCHE


FR

Le processus de travail de Diego Santa María se développe en plusieurs phases : l'observation, la discussion, la flâne et fondamentalement le partage. Il s'intéresse aux dynamiques liées à la collaboration, l'assistance, l'appartenance au groupe, ces aptitudes que l'artiste nomment "technologies de l'amitié". Le résultat plastique se voit ainsi influencé, altéré par les références de ceux qui intègrent et participent au travail du groupe.

À Dos Mares l'artiste chilien travaille avec l'équipe de recherche curatoriale dans le but d'élargir le spectre conceptuel de son œuvre dans un contexte nouveau en alternant réflexions et tentatives.

Jeudi 30 mai à partir de 18h30, l'artiste présentera à Dos Mares l

es

avancées

de sa recherche dans le cadre de la Semaine de l'Amérique latine et des Caraïbes en France et du Printemps de l'Art Contemporain.
 


Séances de travail ouvertes au public (voir site web pour les rdv)



Cette résidence reçoit le soutien 

de l'Institut Français à Paris, Ville de Marseille, Instituto Francés de Chile, Galería NAC et Transverso Art Fondation.

ES

El proceso de trabajo de Diego Santa María pasa a través de diversas fases: observación, discusión, deambulación pero fundamentalmente el compartir. Él se interesa a las dinámicas de hacer un trabajo desde la colaboración, asistir al otro, descubrir la pertenencia al grupo, lo que el artista denomina "tecnologías de la amistad", es decir el resultado plástico se ve influenciado por los referentes de quienes integran el grupo.

En Dos Mares, el artista chileno trabaja con el equipo curatorial de investigación con la finalidad de ampliar el espectro conceptual de su obra, confrontarlo a otro contexto que el habitual. Una etapa de reflexiones, de tentativas y nuevas vertientes.

El jueves 30 de mayo, a partir de las 18:30, el artista presentará en Dos mares los avances de su investigación en el marco de la Semana de América Latina y el Caribe en Francia y de la Primavera del Arte Contemporáneo.
 
Sesiones de trabajo abiertas al público (ver en el sitio web)

Esta residencia recibe el apoyo del Instituto Francés en París, Ciudad de Marsella, Instituto Francés de Chile, Galería NAC y Transverso Art Fondation.

EN

The work process of Diego Santa María develops in several phases: observation, discussion, strolling and principally by sharing. He is interested in the dynamics linked to collaboration, assistance, belonging to a group, these is what the artist calls "technologies of friendship". The  result is influenced, altered by the references of those who integrate and participate in the group.

In Dos Mares the Chilean artist works with the curatorial research team to broaden the conceptual spectrum of his work in a new context by alternating reflections and attempts.

Thursday 30 May from 6.30pm, the artist will present in Dos Mares the advances of his research in the framework of the Latin America and the Caribbean Week in France and Marseille's Spring of Contemporary Art.

Working sessions open to the public (see website for meetings)

This residence is supported by the Institut Français in Paris, Ville de Marseille, Instituto francés de Chile, Galería NAC and Transverso Art Foundation.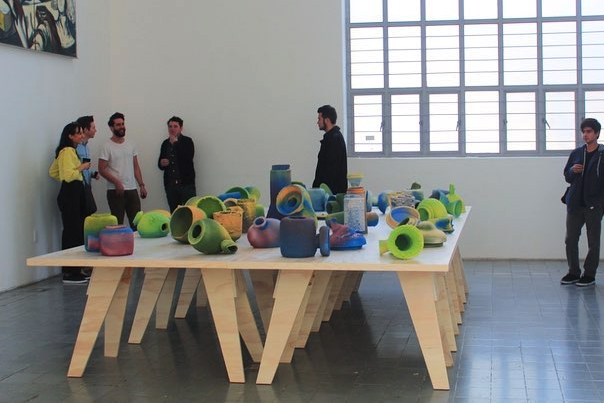 APPEL À CANDIDATURES
RÉSIDENCE AU MEXIQUE
PAOS GDL - DOS MARES



Dans le cadre de la résidence Dos Mares au Mexique les artistes et personnes intéressées sont conviées

 

à une présentation de PAOS GDL qui se tiendra le lundi 3 juin à 19h00 au 5 rue Vian - 13006 Marseille par Lorena Peña Brito, commissaire de PAOS GDL et Ronald Reyes, directeur de Dos Mares. Entrée libre.
ES
Dos Mares tiene abierta la convocatoria para una residencia en Guadalajara en colaboración con PAOS GDL. La fecha límite de envío del formulario es el 19 de mayo de 2019.

En el marco de la residencia Dos Mares en México, invitamos a los artistas y personas interesadas a una presentación de PAOS GDL que se celebrará el lunes 3 de junio a las 19.00 horas en la calle vian - 13006 Marsella por Lorena Peña Brito, Comisario de PAOS GDL y Ronald Reyes, director de Dos mares.

EN
Dos Mares is calling for applications for a residency in Guadalajara in partnership with PAOS GDL. The deadline for submitting the form is May 19, 2019.

As part of the Dos Mares Residency in Mexico, interested artists  are invited to a presentation of PAOS GDL that will be held on Monday, June 3 at 7 pm at 5 rue Vian - 13006 Marseille by Lorena Peña Brito, curator of PAOS GDL and Ronald Reyes, director of Dos Mares.
UNTITLED (NEW YORK) OU PAS
RACHAEL WOODSON
OPPORTUNISTE PROJECTS



FR
Opportuniste Projects invite 
Rachael Woodson (États-Unis d'Amérique) à reconsidérer son

œuvre
Untitled (New York)
le 1er juin 2019 de 15h à 19h dans le cadre du Printemps de l'art Contemporain.
Le projet Opportuniste consiste à se pencher sur une œuvre déjà créée et lui apporter un éclairage nouveau à travers des rencontres et ce qu'elles peuvent générer. L'artiste invitée partage un moment avec plusieurs interlocuteurs en lien plus ou moins étroit avec l'œuvre choisie et de ces rencontres naît - ou pas - la possibilité pour l'artiste de proposer des revisites de son œuvre.
Opportuniste Projects s'affranchit de l'obsession du nouveau et 
de la précipitation à produire,

 

de la surproduction d'oeuvres que cette course à la nouveauté engendre et de la surconsommation qu'elle génère.
Opportuniste c'est un anti fast-art, une apologie de la lenteur, une plateforme curatoriale éclatante, passionnée, généreuse et déficitaire.

ES
Opportuniste Projects invita a Rachael Woodson (Estadso Unidos de América) a reconsiderar su obra Untitled (New York) el 1º de junio  2019 de 3pm a 7pm, en el marco de la Primavera del Arte Contemporáneo de Marsella.

El proyecto Opportuniste consiste en retomar una obra ya creada y aportarle una nueva intención a través de encuentros y lo que éstos pueden generar. El artista invitado comparte un momento con varios interlocutores que tienen relación directa o indirecta con la obra elegida; de estos encuentros nace - o no - la posibilidad para el artista de proponer y revisitar su obra.



Opportuniste Projects

se libera de la continua obsesión por la novedad y de la precipitación a producir, de la sobreproducción de obras que engendra esta competencia por lo nuevo y de la sobreconsumación que ésta genera.  

Opportuniste

es un anti fast-art, una apología de la lentitud, una plataforma curatorial vibrante, apasionada,

 

generosa y

deficitaria

.
EN

Opportuniste Projects invites Rachael Woodson (U.S.A.) to reconsider her work Untitled (New York) on June 1, 2019 from 3pm to 7pm as part of Marseille's Printemps de l'art Contemporain.

The Opportuniste project consists to look into a work of art already created and provide it a new intention through encounters andthe potentialities  they can generate. The guest artist shares a moment with several interlocutors in more or less close connection with the chosen work and from these encounters is born - or not - the possibility for the artist to propose revisits of his work.



Opportuniste Projects

  is freed from the obsession of the new and the rush to produce, from the overproduction of artworks that this race to novelty generates and from the overconsumption it generates.   Opportunist is an anti fast-art, an apologist for slowness, a vibrant curatorial platform, passionate, generous and unprofitable.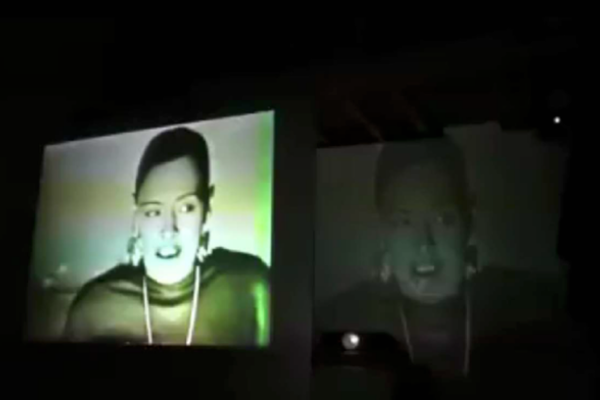 PIERRE AUBERT - FRANCE
RÉSIDENCE LA CLINIQUE POUR ARTISTES


FR


Pierre Aubert

en résidence à Dos Mares du 13 au 24 mai. Une rencontre avec l'artiste est prévue vendredi 24 mai à partir de 18h30 à Dos Mares.
La Clinique pour Artistes est un programme de résidences sur mesure destiné à accompagner et soutenir les artistes dans leur développement professionnel, artistique et économique.

ES
Pierre Aubert está en residencia en Dos Mares del 13 al 24 de Mayo. Un encuentro con el artista será organizado el viernes 24 de Mayo à 6:30 pm en Dos Mares.

La Clínica para Artistas es un programa de residencia diseñado a la medida para acompañar y apoyar a los artistas en su desarrollo profesional, artístico y económico.

EN
Pierre Aubert is in residency at Dos Mares from13th to 24th May. A meeting with the artist will be held at Dos Mares on friday 24th May at 6:30pm.



The Artist's Clinic is a made-to-measure residency program designed to accompany and support artists in their professional, artistic and economic development.
LIMOUSINE - MARSEILLE
SESSION #2


FR
Les Têtes de l'Art et Dos Mares proposent le premier mardi de chaque mois un rendez-vous convivial, durant lequel sont abordées les questions relatives à l'environnement juridique et administratif des artistes visuels (régime social, fiscalité, organismes inévitables, adresses et dispositifs existants). Un temps de mise en commun et de transmission des informations nécessaires à nos pratiques.

Prochaine session: mardi 4 juin de 17h à 19h à Dos Mares 5 rue Vian - 13006 Marseille

Limousine est un projet autofinancé par Les Têtes de l'Art & Dos Mares.
ES
Les Têtes de l'Art y Dos Mares proponen el primer martes de cada mes una cita amical, durante la cual se abordan cuestiones relativas al entorno jurídico y administrativo de los artistas visuales (régimen social, fiscalidad, organismos inevitables, direcciones y dispositivos existentes). Un tiempo para compartir y transmitir la información necesaria para nuestras prácticas.

La segunda sesión será el martes 4 de junio de 17h a 19h en Dos mares 5 rue vian - 13006 Marseille

Limousine es un proyecto autofinanciado por Les Têtes de l'Art & Dos Mares.
EN


les Têtes de l'Art and Dos Mares propose on the first Tuesday of each month a convivial appointment, during which questions relating to the legal and administrative environment of visual artists are discussed (social system, taxation, unavoidable organisms, addresses and existing devices). A time for sharing and transmitting the information necessary for our practices.

The second session will be held on Tuesday 4 June from 17h to 19h in Dos Mares 5 rue Vian - 13006 Marseille

Limousine is a self-funded project by Les Têtes de l'Art & Dos Mares.

Dos Mares privilégie la recherche et l'innovation en art à travers plusieurs projets interconnectés qui agissent à différents niveaux d'aide et d'accompagnement aux artistes.
Dos Mares privilegia la investigación y la innovación en arte a través diversos proyectos interconectados que intervienen en diferentes niveles de apoyo y acompañamiento a los artistas.

Dos Mares favors research and innovation in art through several interconnected projects acting on different levels of

accompaniment

and support to artists.
 Ateliers: 5 rue Vian 13006 Marseille
Siège social: 48 rue Consolat 13001 Marseille