Greetings & Blessings to All,
Céad Míle Fáilte to our special Thanksgiving issue
We hope and pray it finds you and yours in good health, good spirits and good company. As for ourselves, a litany of distractions since last we wrote has served to delay sending out a regular newsletter; but, Godwilling, folowing what Himself likes to call the National Day of Gluttony, we'll get on the stick and put together an issue with all the regular features. In the meantime, just so you know, we have zero entries into the November Trivia Contest. Ifyou'd like to give it a go, here's the link:
http://www.irishcultureandcustoms.com/TriviaContest.html
AFTER THE STORM - GO RAIBH MAITH AGAT!
And, indeed, we have much to be thankful for. Superstorm Sandy gave us many anxious moments checking on the status of family and friends, especially in NY & NJ. Except for being without power and losing trees, those closest to us escaped the worst of it. But, as you are probably aware, the Irish communities of Rockaway in NJ and Breezy Point in NY as well as elsewhere on the Eastern seaboard were severely damaged. On this Thanksgiving Day, please keep them all in your prayers or meditations. And if you or someone you know was affected by the storm, please send us a message and we will put their names in our daily Novena.
Meanwhile,
businesses, community groups and individuals are working to make sure that those displaced by the storm, and the workers who have come to help them, can enjoy a holiday meal. Even Facebook pages are linking storm survivors with families who want to invite them to dinner. If you'd like more details on this uplifting story, you can read it here:
http://www.pressconnects.com/viewart/20121121/NEWS10/311210017/Sandy-survivors-say-there-s-much-thankful-for
And in our next newsletter, we hope to have details about Irish people and organizations taking part in the recovery effort. Onwards...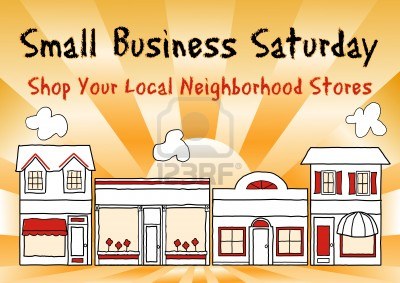 SHOP SMALL - SATURDAY, NOVEMBER 24
With the exception of major corporations such as amazon, the majority of our sponsors are like us - mom and pop outfits struggling to survive in a very tough economy. Which is why this Saturday has been designated as the day to to skip the mall and shop small - in your neighborhood or online. So, we hope you might consider visiting our main shops page and explore what's on offer from merchants who will be very thankful for your patronage! (And because we are very grateful for their support, this promotion is on us)
http://www.irishcultureandcustoms.com/Shop/1Shop2.html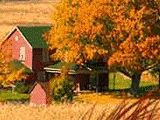 A GREETING JUST FOR YOU
We took a moment to visit American Greetings to find an e-card we thought you might like. Here's the link:
http://www.americangreetings.com/ecards/view.pd?i=574574009&m=6019&rr=y&source=ag999
A FEW LINKS
THANKSGIVING IN IRELAND
Created by Ukele Seamus, who says Happy Thanksgiving to all Irish people - even though you don't celebrate it, you should!
http://www.youtube.com/watch?v=ehRkjFuM_j4
THANKSGIVING MEDLEY
For your listening pleasure, three of the best loved tradional Thanksgiving hymns:
http://www.youtube.com/watch?v=x3dXCL34aEA
BUBBLE WRAP GIGGLES
If, for any reason, you might be feeling low and need a bit of cheering up, we promise this will make you smile. It's the reaction of our grandson Beckett to his big brother Dashiell popping bubble wrap:
http://www.facebook.com/photo.php?v=4887929282091.
THE WEEK THAT IS
NEWS: Links to headlines in the Irish newspapers
http://www.irishcultureandcustoms.com/01News/Home.html
COUNTY NEWS: Bibs and bobs from all 32 counties for the week ending Saturday, http://www.irishcultureandcustoms.com/01News/HomeCounty.html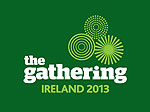 MAP YOUR VOTE POLL
The Gathering 2013
Irish Actor Gabriel Byrne thinks "The Gathering 2013" is a scam to take financial advantage of the irish diaspora. What do you think? We totally disagree with Gabriel Byrne. In our opinion, it's a wonderful opportunity to draw attention to the country, its people, its history and its heritage. If we could afford it, we'd be going and taking all of our kids and grandkids with us. What's your opinion? You can express what you think on Map Your Vote where you will find numerous polls on a wide variety of topics, not just Irish or Ireland.
http://www.mapyourvote.com/Poll/The-Gathering-2013/#tabs=0
ED. NOTE: Just so you know, Map Your Vote was developed by our nephew Ian Shields and his dad Dennis. We're trying to help spread the word, so we hope you'll take a look. Go raibh maith agat!
1. ARTICLE: Aran Isle Sweaters - how a dropped stitch gave rise to a popular myth.
http://www.irishcultureandcustoms.com/AEmblem/Sweaters.html
2. ARTICLE: Sleabhac: Manna from the Seashore
http://www.irishcultureandcustoms.com/2Kitch/aSeaweed.html
3. ARTICLE: Is Your Shillelagh a Sham?
http://www.irishcultureandcustoms.com/AEmblem/Shillelagh.html
4. ARTICLE: Irish Linen - The Cloth of Kings
http://www.irishcultureandcustoms.com/AEmblem/Linen.html
5. ARTICLE: A Letter from America
http://www.irishcultureandcustoms.com/AMisc/LetterfromAmerica.html
6. ARTICLE: Preparing the Puddings
http://www.irishcultureandcustoms.com/2Kitch/XmasPudding.html
7. THE IRISH KITCHEN: A Taste of Ireland - SodaBread
http://www.irishcultureandcustoms.com/2Kitch/aSodaBred.html
8. BASIC IRISH:
Holiday Shopping
http://www.irishcultureandcustoms.com/3Focloir/HolidayShopping.html
9. KID'S IRELAND: The Nightingale and the Rose
http://www.irishcultureandcustoms.com/1Kids/NightingaleandRose.html
10. MUSIC REVIEW: Our resident music reviewer William Ramoutar's latest offering is Maura O'Connell - A Voice of Ireland
http://www.irishcultureandcustoms.com/AMusic/Ramoutar/MauraOConnell.html
11. NOVEMBER TRIVIA CONTEST: All entries must be received by midnight, November 30, no matter what time zone you are in.
OCTOBER WINNER:
Jackie Williams, USA
who chose the Celtic Warrior pendant so generously provided by the Celtic Attic:
http://celticcallings.com/shopping/merchant.mvc?CSC&Affiliate=Bridget
12. CIRCLE OF PRAYER: We began a new cycle of Novenas on November 16th. The first one continues through November 24th. An updated listing for all Novenas in this cycle will be posted asap. Meanwhile, whatever your spiritual leanings, please remember all of those who are still feeling the effects of Sandy; also please keep in mind all the men and women serving in the military all over the world. Please God, keep them safe and bring them home soon. http://www.irishcultureandcustoms.com/Blessings/CirclePrayer.html
SO THERE YOU HAVE IT...
... until we send out our regular newsletter in the next week or so. Until then, if you were married in November , here's your special verse:
If you wed inbleak November,
Only joy will come, remember.
We'll take our leave with this old Irish blessing which is especially for those of you who will be travelling over the Thanksgiving holiday:
A blessing for those taking a journey
The love and affection of the angels be to you,
The love and affection of the saints be to you,
The love and affection of heaven be to you,
To guard and to cherish you.
May God shield you on every step,
May He aid you on every path,
And may He hold you safe on every slope,
On every hill and on every plain;
On earth and on sea until you are home again..
And as they say in Ireland, mind yourself!
Slan agus beannacht leat,
Bridget & Russ
Get down on your knees and thank God you're still on your feet.
Téigh ar do ghlúine is bí buíoch le Dia go bhfuil tú fós ar do chosa
DID SOMEONE FORWARD THIS ISSUE TO YOU
?
Subscribe for FREE!
Send an email to: bhaggerty@irishcultureandcustoms.com
OR click on this link:
http://www.irishcultureandcustoms.com/Newsletter.html