MEGA MOVIE WEEK RETURNS…
DIGITAL RETAILERS LINE UP TO SUPPORT
SIGNATURE KEEPS GROWING
WRONG MEETING
HARK, ANGEL'S MESSAGE REVEALED…
AS LIONSGATE SPILLS BLOOD IN Q1
WOLF'S AT THE DOOR
ARROW HEADS FOR THE TOPO…
…AND ADDS TO ACADEMY
STUDIOCANAL APPOINTS
FACT GETS MESSAGE ACROSS
JOKER'S WILD
TWEET OF THE WEEK
TRAILERS OF THE WEEK
---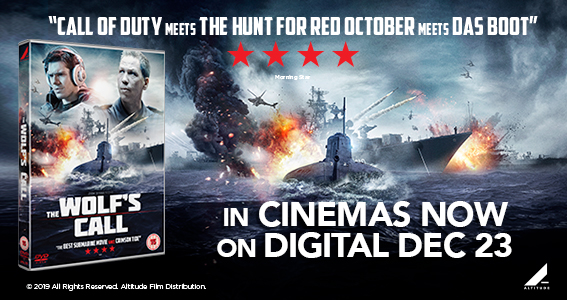 ---
If you can't read this newsletter or see the ads, please click here.
It was a good week for… Mega Movie Week set to return…
It was a bad week for… Google's annual search results and reporting of it seemed to gave a pass to anyone trying to watch shows illegally…
2020 is going to be Mega. That was the pledge this week as trade organisation BASE confirmed that a second Mega Movie Week, an initiative aimed at driving consumer engagement and educating the public about the digital transactional market, is going to take place for seven days from January 20. The promotion, backed by BASE and DEGE members taking in DEGE members including BBC Studios, Lionsgate, NBC Universal, Paramount Home Entertainment, Sony Pictures Home Entertainment, Spirit Entertainment, StudioCanal and The Walt Disney Company, with digital retailers supporting it including Amazon Prime Video, the Apple TV app, BT TV Store, CHILI, the Google Play Store, Microsoft Store, PlayStation Store, Rakuten TV, Sky Store and Talk Talk TV. The aim is to educate the public about how easy it is to access digital content and its flexibility, from enjoying a film night in with friends and family to watching movies on the go. Digital retailers will offer up new releases and classic titles as part of a curated list. Marketing support will be multi-pronged, taking in out of home, broadcast, print and cinema advertising, as well as programmatic and mobile video, all of which will target new and lapsed digital customers. BASE has also confirmed that its members are looking at similar initiatives for physical media aimed at lapsed video consumers. Details of this will be unveiled shortly.
Comment on the plans for Mega Movie Week came from BASE chief executive Liz Bales, who said: "Mega Movie Week in 2019 was a bold activation that delivered around 200,000 new or lapsed customers to the market, a material proportion of whom have continued to transact across the year. The next iteration of the campaign will benefit from a host of learnings and will see the 2020 activity framed by overt educational messaging designed to highlight the simplicity and convenience of digital transaction. Mega Movie Week 2020 is also being positioned as part of a cohesive strategy for the 12 months ahead and we look forward to sharing further detail on that strategy shortly." Kevin Dersley, co-vice chair at BASE and md of Elevation Sales, added: "As we move into a new decade, BASE continues its focus on driving ownership across the category. It's great to see the plans to drive digital transaction in 2020 – kick-started with the return of Mega Movie Week in January – supporting long-term strategic goals and aligning with the continued focus on physical media as evidenced through Project 2020 and on-going development of catalogue marketing activity. The bold ambitions across both digital and physical strategy demonstrate that BASE is committed to bringing best in class collaboration across content providers to deliver a suite of engaging and meaningful activities for consumers at a time when they face an ever-growing array of choice as to how they consume home entertainment content."
---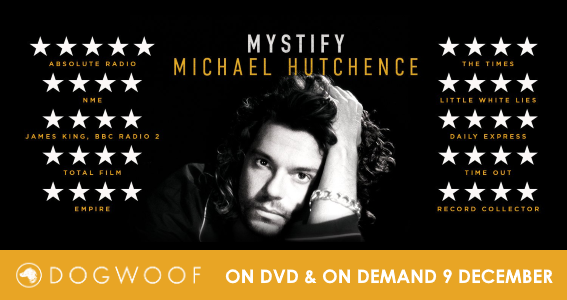 ---
In little more than eight and a half years – the company launched in the spring of 2011 – Signature has built itself into the number one independent film distributor in the UK, as company chief executive Jon Bourdillon explained in the company's product preview held last week. And after once again seeing its release slate expand to its biggest ever, and its audiences growing in 2019, Signature is planning more of the same for 2020. While its busy schedule has only grown in that time, its modus operandi has altered dramatically. For starters, he noted, the quality of films had grown alongside the quality. And it was releasing them using a myriad of different distribution strategies and models. He said: "Our films get better and better. In the early days, we didn't worry what the film was like, but nowadays, if the movie is no good then you don't get away with it. We have so many releases and are releasing them in so many different ways. Only one in three titles is a DVD release. We're very happy where we are. We're buying an abundance of content and supplying it. With people always talking about the amazing quality of TV drama, you'd think there's not a film being made, bu what a choice of quality content [Signature has]. We're hugely acquisitive, we're buying titles on a weekly basis." He also noted that SIgnature's move into production, with more titles due to be announced shortly, was adding to that growing slate, and also hinted at more content in the TV arena and in terms of library and catalogue titles too.
To the Curzon cinema in Bloomsbury, central London, for a special preview of not one but two episodes from the forthcoming series The Goes Wrong Show, the television offshoot of what is now a huge stage franchise. The series, due to air from its Christmas special on December 23 on BBC1 at 7.30, through into January 2020 is produced for the BBC by Big Talk and Mischief Screen, with Lionsgate as the worldwide distributor. CEO of Lionsgate, Zygi Kamasa, unveiled the programme and talked about its hugely impressive run, from 2,200 performances in the West End, to spanning a raft of different productions, with a magic show featuring Penn and Teller set to debut shortly, and productions in 30 different countries. All this came from inauspicious beginnings in the upstairs of an Islington pub as The Play That Goes Wrong. As Kamasa added: "We're hugely proud to be part of this series." Its creators were at the screening for a further Q&A too, with one of the best moments coming from Jonathan Sayer, who said: "We always wanted to do a TV series. The show has an incredibly unifying effect, it's a privilege to be involved. People come together for the show, we've had shows in America and shows performed in Moscow. We don't change it, it's a powerful thing to be aware of. No matter where you are, people have a sense of humour." Henry Lewis added: "At the beginning we were surprised it even worked here. The fact it worked was amazing."
Sticking with Lionsgate and Monday sees a biggie from the company landing in stores in the shape of Angel Has Fallen. Its digital bow comes just ahead of its physical release and it's another biggie for the company in a strong year for home entertainment releases. Commenting on this latest instalment in the …Has Fallen franchise, Lionsgate's Olivia Dean said: "On Monday we release Angel Has Fallen; the third in the Mike Banning action trilogy starring Gerard Butler and Morgan Freeman. Following a two-day EST window, we're going after a dual-pronged campaign targeting self-purchasers and Christmas gifters with our DVD, Blu-ray and 4K UHD offerings; plus the complete three-film collection on Blu-ray and DVD. The marketing campaign includes a home ent first: 30 second spots in Amazon Prime's Premier League football fixtures. We're also sponsoring the Discovery network and advertising on Sky AdSmart and VOD channels. We'll see OOH across national rail, London Underground and Tesco's estate; capturing those travelling home for Christmas and doing those final shops before the big day. Supporting this, we have digital and social activity running across key sites and podcast ads in male lifestyle and sports podcasts running right through to the end of the year. Our publicity highlights include a partnership with social giant Joe.co.uk who will run a themed pub quiz the Friday before release. We also have a Mickey Nelson – the film's security advisor – completing interviews with some key radio and online outlets and a huge competition in The Mirror."
And still with the same company, Lionsgate continues its run into Q1 with a further raft of strong titles. These include current theatrical hit, and a title certain to end up on many year-end best of lists (it's certainly on ours, having seen it twice already on the big screen), Knives Out. Here's the company's Kirsten Sweeney on its slate. She said: "Lionsgate starts the year off with the John Rambo's final chapter in Rambo: Last Blood. Also releasing as a Rambo: First Blood and Rambo: Last Blood double pack, the final film will prove a must-have for fans of the iconic franchise. Adding to the all-out action of Q1 are direct-to-video titles Primal and Trauma Center starring heavy-hitters Nicolas Cage and Bruce Willis respectively. In March, Roland Emmerich's Midway brings to life the titular Second World War battle with stunning war sequences and best-in-class effects, perfect for all audiences from casual impulse buyers to Steelbook collectors. Finally, the five-star film of the year Knives Out hits home entertainment at the close of Q1. This Golden-globe nominated whodunnit from Rian Johnson boasts a all-star cast including Daniel Craig, Jamie Lee Curtis, Don Johnson, Chris Evans, and Toni Collette and will prove a must-own for film-lovers."
---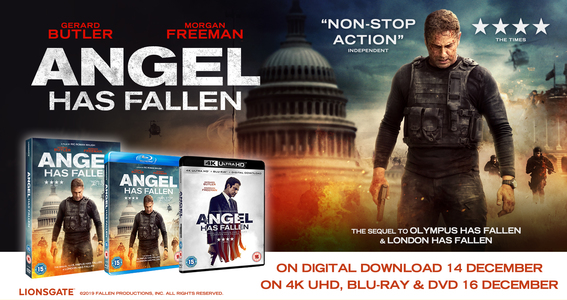 ---
Just released at cinemas ahead of a full home entertainment release before the year is out is The Wolf's Call, the latest canny release from Altitude, which is developing a keen eye for titles that work across the the theatrical and home entertainment worlds with this kind of release strategy. And after last year's Shot Caller, here comes The Wolf's Call. Altitude's Adam Eldrett said: "Admittedly I am a bit biased but The Wolf's Call is actually one of my films of the year, best described as Call Of Duty meets The Hunt For Red October it's a gripping action movie set in the near future and mostly on a Nuclear Submarine where international tensions are running high due to some terrorists stealing their own Nuclear Sub and simulating an attack. Much like last year's release of Shot Caller we have given the film a short theatrical window following some festival screenings which has been raising awareness nicely ahead of our home ent release on December 23 (digital) and December 30 (physical)."
Arrow has unveiled some ambitious plans for series of 4k restorations for the groundbreaking, visionary trio of films by surrealist Chilean director Alejandro Jodorowsky via its Arrow Video imprint for 2020. The Jodorowsky Triptych will be released separately at cinemas in the first quarter next year, with a limited edition Blu-ray featuring all three planned to follow. El Topo will be released at cinemas on January 10, followed by The Holy Mountain two weeks later and Fando Y Lis completing the Triptych on February 7. More details will be announced shortly on the Blu-ray release, but the films appearing on the bi screen, where they have rarely been seen in recent years, should lead not just to a reappraisal of his stunning work, but also reawaken interest in his films. Jodorowsky is one of the most influential directors of the late 20th century, inspiring and feted by the likes of John Lennon, Dennis Hopper and David Lynch. As comic writer Alan Moore noted: "His example is a blazing beacon to anyone aspiring to work in the medium of cinema." More on this soon…
Meanwhile one of Arrow's other key imprints, the Arrow Academy label, unveiled a key March release via social media on Friday December 13. It is giving a Blu-ray debut from one of director Robert Altman's key 1990s film, jazz flick Kansas City. Commenting on the release, Arrow's Mike Hewitt said: "Arrow Academy's 2020 slate continues to grow with a long-awaited Blu-ray debut of one of Robert Altman's most underrated films. Featuring a stellar cast including Jennifer Jason Leigh, Miranda Richardson and Harry Belafonte, Kansas City features a remarkable live jazz soundtrack, and the Arrow Academy Blu-ray release on March 2 includes an Altman commentary, various features and an illustrated booklet featuring new writing by Dr Nicolas Pillai."
Appointments news from Studiocanal, and Anna Marsh has been appointed as ceo of the company, overseeing its whole operation in France and the rest of the world. She is moving up from her role as UK md and evp of international sales to replace Didier Lupfer, who is leaving to pursue production interests. She will report to Canal+ ceo Maxine Saada who said: "Anna is the ideal person to manage Studiocanal after being EVP Distribution and then Managing Director of our UK subsidiary. Her in-depth knowledge of the company and our markets as well as her international profile will be essential to accelerate the development of Studiocanal in its ambition of becoming a leader in the production and distribution of European films and series. I thank Didier for his contribution while heading Studiocanal. Over the past four years, under the leadership of Didier, the company has taken on a new dimension, particularly in production, where he has been directly and successfully involved. We wish him every success in his projects."
FACT took to twitter this week to warn consumers that viewing and accessing programmes and content illegally was a no-no. It was forced to move after stories about Google's most searched items of the year included questions such as "how to watch Game Of Thrones" without mention of the questionable legality of streaming. FACT chief Kieron Sharp said on twitter: "
Whether it's a re-stream on social media, a piracy site, or using a TV-connected device, avoiding official providers to access content is illegal."
And as we start heading earnestly into awards season, with the Golden Globes nominations unveiled, things are looking positively chirpy for Warner's latest DC tale, Joker. For the Todd Phillips directed, Joaquin Phoenix starring dark comic book story is arriving on home entertainment formats slap bang in the middle of the awards season – the studio has revealed a digital date of January 27 and physical bow on February 10 for the hugely successful blockbuster (more than $1 billion and counting earned at the global box office). And given it has already started picking up awards nominations – it has a clutch in different categories from the Golden Globes – then the timing could be perfect. February 10 is, of course, one day after the Oscar ceremony. Could it pick up more there? After his Globes nod, Phillips this week said: "My sincere thanks to the HFPA for their significant recognition of Joker. We set out to make a small film about some big issues —and it's been incredibly gratifying to see how the movie and Joaquin's brilliant performance are resonating with so many. I congratulate our wonderful composer, Hildur, and my fellow producers Emma Tillinger Koskoff and Bradley Cooper, who worked tirelessly with our amazing crew to bring this film to the screen. I also congratulate my fellow nominees and am so proud to be in their company."
---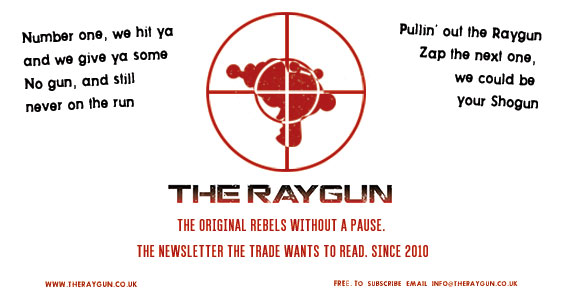 ---
"The thing that's amazing about that is, think of everything those people could be doing on those screens, and they chose a film." Netflix chief Ted Sarandos on the viewing figures for The Irishman, selectively released by the svod service. They showed 26 million people worldwide had watched the film (viewing 70 per cent of a film counts as "watched").
AT THE MOVIES
Good news for fans of one of Amazon Prime's biggest hits, as the svod service has confirmed that The Marvellous Mrs Maisel will get a fourth series. The third season just started airing and it's been one of Amazon's outstanding success stories – picking up a wealth of awards, including no less than 16 Emmys and a trio of Golden Globes."The Marvelous Mrs. Maisel has been a worldwide phenomenon, and Season 3 has been no exception, with the series' most watched opening weekend ever. We're so happy that our Prime Video customers will get to see Midge's story continue in Season 4," said Jennifer Salke, Head of Amazon Studios. "Amy and Dan have created such funny, charming, relatable characters, all with their inimitable wit and eye for detail, and our customers around the world will be delighted to have another season in the world of The Marvelous Mrs. Maisel."
Talking of Golden Globes, the nominations have arrived for the 2020 ceremony and, as ever, they manage to stir up plenty of emotions and controversy, not least as people debate the difference between categories such as drama and musical or comedy, the preferred feature film categories. Further frisson was added this year by the ridiculous number of nominations for Martin Scorsese's epic The Irishman, which, in case you hadn't noticed, is currently on Netflix (see above). You can see the full list here…
Get ready. The Griswolds are returning. For the family, headed up by patriarch Clark, famously played by Chevy Chase, are set to return in a new TV series. The family came to prominence in a weird of increasingly daft National Lampoon's Vacation films, and were recently rebooted with Ed Helms playing Clark's now grown-up son Rusty. The new TV series iteration is being planned for the Warner-backed HBO Max streaming service.
TWEET OF THE WEEK
TRAILERS OF THE WEEK
*Insert wilfully obscure Sneaker Pimps gag here…*
Welcome to the afterlife……
You're on The Raygun newsletter mailing list, which has been running for eight years, because you requested it, have been recommended to us or sent us emails. You can unsubscribe at any time, if you're daft, using the link elsewhere or by emailing as below. But of course, you don't want to do that, do you? We don't share your information with anyone else, we don't like cookies and we're the good guys. We care because you do…
To subscribe to The Raygun newsletter, please email
info@theraygun.co.uk
with subscribe in the subject matter
To unsubscribe, email

info@theraygun.co.uk

with unsubscribe in the subject
For editorial or advertising queries, contact

tim@theraygun.co.uk