This Week at the Richmond Memorial Library                                                               January 11, 2020

Martin Luther King, Jr. Day
The Richmond Memorial Library will be closed next Monday, January 18, in observance of Martin Luther King, Jr. Day. Library2Go Curbside Pickup will resume Tuesday, January 19, at 10 am.

Library2Go Teen Take & Make Kit: Melting Snowman Origami
Beginning this Wednesday, January 13, pre-teens and teens (recommended for ages 11 and up) can pick up a Library2Go Teen Take & Make Kit with instructions and supplies to make your own melting snowman. Available while supplies last.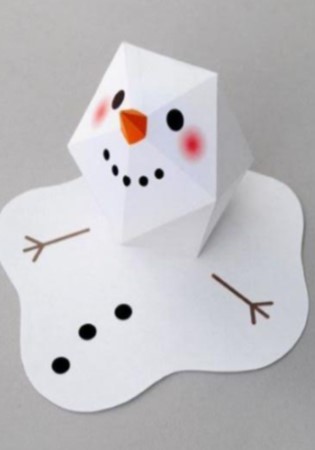 Use the Google form found on our website (Library2Go Picture Book Pack Request) to request a bundle. Your child will get 2-3 picture books to go with a theme, plus some fun activities or songs or other surprises! As always, a library staff member will contact you to arrange a pick-up time. Each theme may not always be available, so feel free to indicate a second choice.

Themes:

Gingerbread Friends
Fairytale Forest
Nature in Winter
Animals Wearing Clothes
Love & Hugs
Dinosaurs Rock
On the Move (transportation)
Library2Go Children's Take & Make Kits: Felt Winter Bear and Owl
Beginning this Wednesday, January 13, kids between the ages of 4 and 10 can pick up a special Library2Go Take & Make Kit with instructions and materials to make a felted bear and owl hanging decoration. Please note that parental supervision and/or help may be needed. Available while supplies last.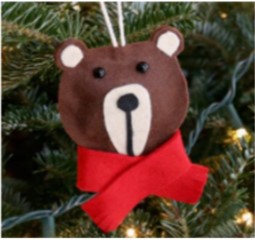 Young Chefs Program Returns this Month
Back by popular demand, Katie from Food Explorers will return this winter for a continuation of our Young Chefs program! The first meal kids will make will be a Cheesy Broccoli Bake (using rice or orzo) on Wednesday, January 27 at 6 pm. Please note that this first program is at a different time than previous programs and future programs due to scheduling needs. Email richmondprograms@gmail.com to register and we will send a list of ingredients needed for the recipe.   


Virtual Stick Together Poster
Adult Book Club Going Virtual
We've heard that there is interest in resuming our adult book club over Zoom. While we are still fine-tuning the details, we've been asked to begin where we left off, with Where the Crawdads Sing. If you are interested in participating in a virtual morning book club, email us at richmondprograms@gmail.com.

Seniors, we STILL need your help! We're looking to match up Marlborough seniors and children for a new 12 week Grandbuddies program running from February through April. We have a large number of children who are interested in having a Grandbuddy, but we now need seniors who would be interested in writing to a Marlborough child this winter. If you're interested in writing 2 letters a month to a child living in town, contact the Richmond Memorial Library and we'll match you with a child who would love a Grandbuddy to write to! The registration deadline is Friday, January 22.
Season's Change: Where Do All the Animals Go?
NEW DATE AND TIME ANNOUNCED: Riverside Reptiles will return for an all ages virtual program on Thursday, January 28, at 4:30 pm (held on Zoom). Join Education Director Teralyn as she teaches us about all the exotic animals that call RREC home. It's going to be a scaly ride! The program is open to adults, teens, and children. To register for this program, email richmondprograms@gmail.com.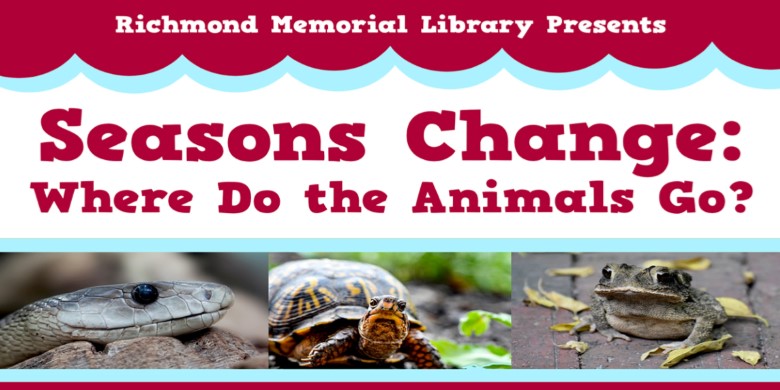 Upcoming Adult and Teen Programs...
Richmond Memorial Library is available for Library2Go curbside pickup Mondays through Thursdays from 10 AM to 6 PM and Fridays and Saturdays, 10 AM to 4 PM.  The library building is not open to the public at this time.

We have started to and will continue to host virtual programs for all age groups. Additional information will be found on our website and social media pages, including video tutorials on how to access the virtual formats these programs will be offered in. To register for one of these programs, email the library at richmondprograms@gmail.com.
Wednesday, January 20 at 6 pm, Financial Wellness Wednesday: Insurance Planning and Risk Management:

Learn about life insurance, including the different risk areas and the proper ways to mitigate the risk of loss, damage, illness, or death. To register for this virtual program, email richmondprograms@gmail.com and staff will email you the Zoom link.



Thursday, January 21 at 7 pm, "She Hath Done What She Could": The Life of Pioneer Teacher Sophia Sawyer: Born and raised in New England in the late 18th Century, Sophia Sawyer was an educator who felt her true calling was teaching the Cherokee tribe. Susan Young from the Shiloh Museum of Ozark History in Springdale, Arkansas, will introduce us to Sophia Sawyer, telling us about who she was and what drove her west and will talk about her passion for teaching and her students in this virtual presentation held on Zoom.

Monday, February 8 at 7 pm, Art of the Holocaust:

Through the analysis and interpretation of artwork created by Jewish artists in ghettos and in concentration camps, program attendees will learn about the role of artwork during times of injustice and how these visual voices shed light on the personal experiences of Jewish men, women, and children throughout the Holocaust. This is a virtual program held on Zoom. Registration is required. Email richmondprograms@gmail.com.






***Accessibility at RML: The library does not have an elevator. If you need full accomodation, please contact Library Director Aubrey Muscaro at 860-295-6210 or amuscaro@richmondlibrary.info prior to the event (one week preferred) so we can find an alernate space. The meeting room is located on the second floor.

+++Denotes registration required. Please call the library at 860-295-6210 or email us at richmondprograms@gmail.com