June 2020
Happy Summer!
Summer solstice 2020 in Northern Hemisphere will be at

 5:43 PM

 on
Saturday
June 20, eastern time
The summer solstice is traditionally a time to appreciate nature for all its gifts. Take time to thank your flowers, herbs, vegetables, etc., for their blooms, fruits, and other offerings.
It is also the most powerful time of year to meditate! Make a plan to meditate on June 20 and then observe how your summer unfolds!
Counseling continues via phone, skype, etc. HSP group and group yoga classes continue to be on pause until further notice. Contact me for private Skype yoga classes.
See below for instructions on a great meditation to do at home!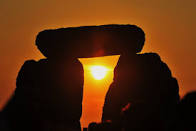 Location: 305 Glenwood Drive, Chapel Hill, NC

Fee: $15 drop in or $10 per class when purchasing a 5 class pass.

Classes remain on pause until further notice. Contact me for private Skype classes.




However, a few of us are doing a meditation for the month of June, every morning at 7 am. In the comfort of your own home, with no technology required, you can join us, knowing you are supported in your efforts by other yogis. Here are the directions for this beautiful meditation which is sometimes called "To Make the Impossible Possible"

 

Ganpati Kriya

 

Posture: Sit in Easy Pose, with a light neck lock.

Eyes: The eyes are 1/10th open. Concentrate at the Third Eye Point.

Mudra: Place the wrists over the knees, hands in Gyan Mudra, with the arms and elbows straight.

Mantra:  Saa-Taa-Naa-Maa-   Raa-Maa-Daa-Saa-   Saa-Say-So-Hung

Part I

Chant the mantra on a single breath, as you press the fingertips of each hand sequentially (thumb to fore finger, thumb to middle finger, thumb to ring finger, thumb to little finger) with each syllable. Use a monotone voice. Continue for 11 minutes.

Part II

Inhale deeply and hold the breath. Move the body in a slow twist and stretch motion. Move each muscle of the body. Move the head, torso, arms, back, belly and hands. Then exhale powerfully. Repeat this 5 times.

Part III

Immediately sit straight. Look at the Lotus Point, the tip of the nose. Become totally calm, absolutely still. Meditate for 3 minutes.

 

To End: Inhale and hold the breath for 30 seconds as you physically move and rotate your body as if it is going through spasms. Every muscle must be stretched, squeezed and turned around, from the muscles in your face, head and neck, down to your toes. Exhale. Repeat this 3 more times. Then inhale, sit calmly and concentrate on the tip of your nose for 20 seconds. Exhale, and relax.

 

Kundalini Yoga and Meditation Workshops

Oriental, NC at The Yoga Studio







For more information & to register:

contact Susan: susandkoepp@gmail.com

 

 

Kundalini Yoga Teacher Training, Level One          

                   

 

 

 




Level One Kundalini Yoga teacher training takes place each year in Chapel Hill. Our next course will begin in September of 2020 and will go through March of 2021. Register by June 1 and save $200!

Inquire about exact dates and request an application:

hardarshan@matashaktiashram.org

 

Level Two: "Vitality and Stress" will be rescheduled  from this summer to take place at a safer time, possibly next winter or spring. Stay tuned for details!




 

this month's wisdom quote

 

"This is what you shall do: Love the earth and sun and the animals...
and your very flesh shall be a great poem."

-Walt Whitman, Leaves of Grass

 

this month's recipe for health and happiness!

 

During this quarantine, I've been making lots of vegan cheesecakes! Some have asked for recipies - here's the latest:

 

Vegan Raspberry Orange Cake

 

Ingredients for base and bliss balls:

1 1/2 cups nuts (I used almonds and hazelnuts)

3/4 cup dates, pitted

1/4 + 1/8 cup cacao powder

4 1/2 TB coconut oil, melted

 

Raspberry Layer

1 cup raw cashews, soaked 4 - 6 hours

1/2 cup coconut cream

1 cup raspberries plus a few extra

4 TB maple syrup

3 TB coconut oil, melted

1/2 cup non-dairy milk (I used coconut)

 

Orange Layer

1 cup raw cashews, soaked 4 - 6 hours

1/2 cup coconut cream

1 organic orange and 1 TB orange peel

4 TB agave syrup

3 TB coconut oil, melted

1/2 cup non-dairy milk

 

Mix the nuts in a food processor for a minute. Add the other ingredients and mix until you get a sticky dough. Press 2/3 of the dough into a springform pan and put into the freezer. With the rest of the dough, form bliss balls and store them in the fridge.

 

To make the raspberry layer, drain the cashews and put into a blender with all the other ingedients. Blend until smooth and creamy. Pour the filling onto the base and add some extra raspberries. Place back in the freezer.

 

To make the orange layer, drain the cashews and blend with all the other ingredients until smooth and creamy. Pour over the raspberry layer and freeze overnight.

 

In the morning, take out of the freezer, and remove the springform pan. Decorate with the bliss balls and some raspberries, store in the fridge, and enjoy!

 

 

   

For psychotherapy services: https://

sacredlistener.com

 

Service Opportunity

Mata Shakti Ashram welcomes your support! How can you help?

Time and Talent: help with yard and garden maintenance, upkeep of classroom and workshop/training spaces, vegetarian raw food prep, help with social media and technology. Talk to your friends and personal community about Mata Shakti Ashram, for we are truly "grass roots"!

Finance/Funds: Donations of money to assist Mata Shakti Ashram pay the overhead cost for the current space, pay guest teachers, and provide some scholarships to those in need. Let us know how much you are willing to pledge monthly or yearly over the next year to 5 years, as we prepare the non-profit status. Every donation will receive a class pass to share with a friend to acquaint them with the ashram.

Thanks to Janna Arbogast,Brian Cooper, Catherine, Kevin Millar, Lisa Brown, Sahej Anand Kaur, Jennifer Pittman, Lindy Hoeft, Joni Liebel, Michelle Hill, Sat Inder Kaur and Karta Purkh Singh of Kansas City's Param Tirath Ashram, Elke/Keval McCalla, Ranpreet Kaur, Shirin Negmodjanova, Connie Boston, Mary Radulescu, Barbara Lynn Freed, Updesh Kaur, Florence, Wasalisa Davison, Harbhajan Khalsa, Param Terath Kaur and Ashley Jackson, who have already given their support!

Sacred Listener, Transpersonal Counseling and Kundalini Yoga, Chapel Hill, NC