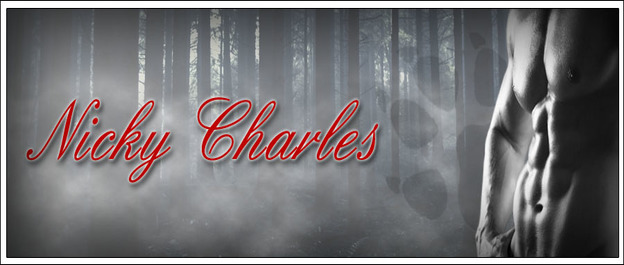 It's been some time since I've had a new book to announce and I thank you for your patience! So without further ado, let me tell you about the next instalment in the Law of the Lycans series: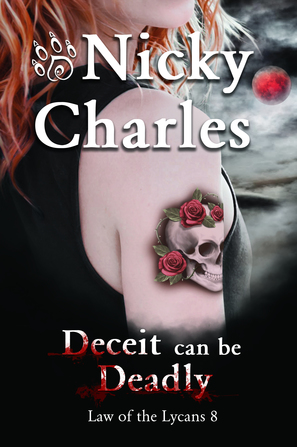 This latest book will be released on January 23, 2017. Deceit can be Deadly focuses on Gwyneth, a character you met briefly in Betrayed: Book Two – The Road to Redemption and For the Good of All. Here's the blurb:
Gwyneth O'Donohue has no use for Lycans but a string of dead bodies has brought one of the dogs right to her door. Can he be trusted or is he merely accomplished at deception? And why do the murders seem to lead right to the heart of the Universal Coven to which she belongs? Love clashes with an ancient curse in the latest instalment of the Law of the Lycans.
PREORDER YOUR COPY TODAY!
---
B&N:
http://www.barnesandnoble.com/w/books/1124468828
…
iBooks:
https://itunes.apple.com/ca/book/deceit-can-be-deadly/id1147885886?mt=11
Kobo:
https://store.kobobooks.com/en-ca/ebook/deceit-can-be-deadly

There are no preorders on Amazon, however the sale price will be in effect there for the entire first week of publication.

**I have opted out of preorders on Amazon because they will not attribute preorders to the book's ranking after release day. Book ranking is important to an author because the higher a book is on the chart, the greater chance someone will see it, thus gaining me new readers for the series. It's like product placement at a grocery store. The jar of jam on the bottom shelf has fewer sales compared to the brand that is at eye level.

For example, if I had 1000 preorders on Amazon, once release day hits, all the ranking those preorders gave me will disappear and the book drops to the bottom of the chart. The book appears to have had no sales which means a new reader is less likely to take a chance on it. However, those same preorders on B&N, iBooks etc DO count for sales ranks after release day. So my 1000 preorders through other retailers will allow the book to move up the charts and stay there for longer where I am more likely to attract new readers.

I wish Kindle users didn't have to wait. I wish Amazon would change its policy to align with that of other e-book retailers.
---
AND FOR THOSE WHO LIKE TO READ TEASERS....
Slowly, she'd edged towards him, one inch then another, always with an eye to the individual at the front. He gripped the edge of the board, pulling on the rotten timber. The faint screeching protest of rusty nails had him freezing in fear. The killer didn't seem to have heard but he dared not try again to make the opening larger. He'd flicked his gaze between her and the gap in the boards. She'd fit – barely. A distraction would be needed, perhaps a rock thrown through the window?
He mimed his plan. She shook her head and lifted the child slightly. She wanted him to take the babe first. The opening was big enough, why not…?
"Please." She mouthed the words.
Save the child, yes. But leave his love behind? He shook his head. No, the very idea was unthinkable.
Her pleading eyes filled with tears and, reluctantly, he agreed. When she was close enough she bent her head and whispered to the child, then pressed a kiss to its head. She eased the tot from her arms and gave it a gentle push towards him. He reached for the child, pulling it through the opening and then quickly gathered it to him so its face was pressed to his chest, stifling any sounds it might make. He didn't look at the boy, the flesh of his flesh. The child clung to him, trembling, but he'd kept his own eyes on his love.
Lips pressed tightly together, she looked at him, tears slowly spilling from her eyes and trailing down her cheeks. Her grief had spanned the distance between them, tearing at his heart.
"Go. Save him." The words on her lips were as clear as if she'd spoken them aloud.
"No. I love you." He breathed the words, wishing he could touch her, kiss her. "You have to try."
---
He threw the man against the wall one more time and pinned him in place with a forearm pressed to the throat.

"You fucking piece of shit." He panted, pausing to spit blood from his mouth. "You ever try and double cross me again and you'll be dead."

The man wheezed in reply, his eyes bulging.

"Are you alone or is there someone else here?" He applied a bit more pressure. "And don't lie or I'll slash your throat." With his free hand, he pulled out his knife, holding it up so the moonlight glinted off the blade.

Sweat beaded on the man's face as he flicked his gaze to the knife before squeaking out an answer. "Me. Just me."

"Just you? Are you sure?"

The guy nodded and he removed the pressure.
---
"You're a lying devil," she murmured against his mouth.


Closing the scant distance between them, he kissed her softly, gently. "A connoisseur." Lifting his head, changed the angle of the kiss. "Of all things." He paused and looked deep into her eyes. "Fine and rare."
---
Be sure to visit the Law of the Lycans fan page on release day. The amazing team of Carmen and Kalia have been working hard to create a fantabulous event with great contests and giveaways!
---
---
PAPERBACKS AND HARDCOVERS!
Yes,, ALL of my books are now available in paperback and hardcover!
Here are the buy links for paperbacks:
The hardcovers can be ordered from Amazon, B&N as well as most brick and mortar stores. They were printed through Ingramspark and have no direct buy link at this time.
---
I will be sending out a reminder email closer to release the actual release day.