August 2020
We are entering the last full month of summer - a very different summer than any of us have ever experienced! In an effort to provide support through yoga and meditation, Mata Shakti Ashram classes will resume this month via Zoom! See below for dates and topics.
Highly sensitive people: HSP group sessions will continue on Zoom! August 5, August 26, and Sept. 9 from 6 - 7:30 pm.

Please email me to register for the class and receive the link: hardarshan@sacredlistener.com. Details about each session can be found at https://sacredlistener.com 
Individual counseling sessions continue to be available via phone, Skype, FaceTime, or Zoom.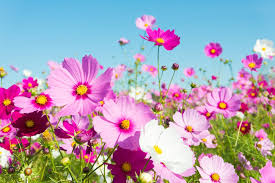 Mailing address: 305 Glenwood Drive, Chapel Hill, NC. 27514




Fee: $15 per class

Please pay for the class via paypal to hardarshan@sacredlistener.com, mail a check to the address above, or call with your cc. Once I receive your payment, I will send you the link to connect to the livestream class.

 

Dates and Topics:




Yoga: Movement Relaxation Series

Getting the Body out of Distress

Meditation: Balancing the Tattvas at the Heart Center

 

Yoga for the Magnetic Field and Heart Center

Meditation for Effective Communication

 

August 20:

 "Walking Through Fear"

Yoga set for Keep Up Spirit

Meditation to Remove Fear of the Future

 

August 27:

 "Empathy is a Great Healer"

(going from "me" to "we")

Yoga to Transform the Lower Triangle to the Higher Triangle

Meditation to Arouse Mercy and Compassion

 

Continuing the Ganpati Kriya Meditation! In the June newsletter, I posted instructions for this meditation "To Make the Impossible Possible". A few of us have been doing it at 7 am every morning, separately in our own homes, but supporting each other all the same. We have committed to doing it daily until August 19. Please feel free to join us. If you can't access instructions for the meditation online or from June's newsletter, let me know and I'll send you the directions.

 

Kundalini Yoga and Meditation Workshops

Oriental, NC at The Yoga Studio

 

(topic to be announced) This may not happen due to the Pandemic - I'll keep you posted.




For more information & to register:

contact Susan: susandkoepp@gmail.com

 

 

Kundalini Yoga Teacher Training, Level One          

                   

 

 

 




Level One Kundalini Yoga teacher training takes place each year in Chapel Hill.

The dates for the next course have been changed so that we can meet in person safely. We will begin in March of 2021 and finish in December of 2021.

Register by January 1 and save $200!

Inquire about exact dates and request an application:

hardarshan@matashaktiashram.org

 

Level Two: "Vitality and Stress" has also been rescheduled.

The new dates in 2021 are: February 27, 28, 29 and March 5, 6, and 7. Save the dates!




 

this month's wisdom quote

 

A beautiful poem by Hafiz:

 

Is no place to lose your wings

 

 

this month's recipe for health and happiness!

Making your kitchen into a temple for vegetarian food also helps to heal yourself, those you feed, and the planet!

 

Here's another great juice recipe for boosting immunity!

(from Thrive magazine - Hannah Sunderani)

 

Ingredients:

2 oranges

1 lemon

2 carrots (or 1/4 cup pure carrot juice if not using a juicer)

1 TB fresh ginger root, chopped

2 TB fresh turmeric root, chopped

1 TB agave

1 TB warm water

 

Method (if using a juicer)

Carefully cut skins away from lemon and oranges. Chope carrots into large chunks. Chop ginger and turmeric into small pieces

Using a juicer, add oranges, lemon, carrots, ginger, and turmeric.

Mix togethe agave and warms water and pour into juice to sweeten. Mix well and chill in the fridge.

When ready to drink, divide juice into 1/2 cup servings. Sip and enjoy!

 

If juicing by hand

Juice lemon and oranges with a hand juicer and pour into a medium/large jar. Add 1/4 cup carrot juice.

Mix together agave and warm water and pour into juice to sweeten.

Peel and chope ginger and turmeric into thin slices. Add to juice and let steep for a couple of hours or overnight, depending on how strong you like the spiced flavors. Keep juice chilled in the fridge, sealed tightly.

When ready to drink, divide juice between small cups (1/2 cup per serving). Use a small strainer to catch any slices when pouring. Sip and enjoy.

 

Juice will keep in the fridge for up to 3 days. Stir or shake well before serving.

 




 

   

For psychotherapy services: https://

sacredlistener.com

Next HSP group will be on Zoom. August 5, from 6 - 7:30 pm. email me to register and receive the link. hardarshan@sacredlistener.com

 

Service Opportunity

Mata Shakti Ashram welcomes your support! How can you help?

Time and Talent: help with yard and garden maintenance, upkeep of classroom and workshop/training spaces, vegetarian raw food prep, help with social media and technology. Talk to your friends and personal community about Mata Shakti Ashram, for we are truly "grass roots"!

Finance/Funds: Donations of money to assist Mata Shakti Ashram pay the overhead cost for the current space, pay guest teachers, and provide some scholarships to those in need. Let us know how much you are willing to pledge monthly or yearly over the next year to 5 years, as we prepare the non-profit status. Every donation will receive a class pass to share with a friend to acquaint them with the ashram.

Thanks to Janna Arbogast,Brian Cooper, Catherine, Kevin Millar, Lisa Brown, Sahej Anand Kaur, Jennifer Pittman, Lindy Hoeft, Joni Liebel, Michelle Hill, Sat Inder Kaur and Karta Purkh Singh of Kansas City's Param Tirath Ashram, Elke/Keval McCalla, Ranpreet Kaur, Shirin Negmodjanova, Connie Boston, Mary Radulescu, Barbara Lynn Freed, Updesh Kaur, Florence, Wasalisa Davison, Harbhajan Khalsa, Param Terath Kaur and Ashley Jackson, who have already given their support!

Sacred Listener, Transpersonal Counseling and Kundalini Yoga, Chapel Hill, NC