THIRTY YEARS OF FILMS UNDER A TENNER…
BVA AND ERA PAY TRIBUTE TO RETAIL TRADE
DISNEY'S VISION PAYS OFF FOR AVENGERS
BIG BANG LEADS OTHER NEW ENTRIES
LEGEND ACHIEVES MYTHICAL STATUS
CARTEL'S SUPER PERFORMANCE
PERFECT MARKETING FROM UNIVERSAL…
AS STUDIO'S WHOPPING Q4 SLATE COVERED…
…DINSOAUR INVASION LEADS THE CHARGE…
MORE TITLES ADDED FOR FRIGHTFEST PRESENTS
TRAILER TAPE HAUL, MORE NEEDED…
---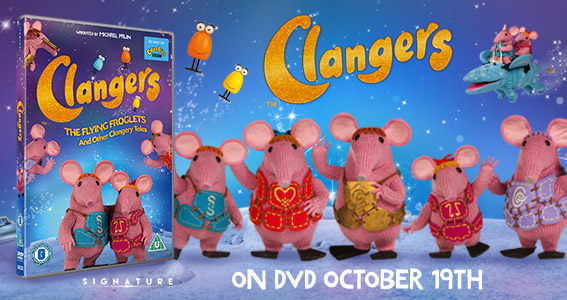 ---
If you can't read this newsletter or see the ads, please click
here
It Was A Good Week For...

The DVD format, voted the 17th best thing of the last 30 years according to a new survey (just ahead of the smoking ban, the iPad, Sky+, the Wonderbra and Margaret Thatcher)…

It was a bad week for… The Tory Party, having a YouTube upload taken down for alleged copyright infringement…
And the birthday celebrations have continued… After The Raygun broke the story last week that video sell through retailing – the retail rather than rental sector – was celebrating the 30th anniversary of its introduction in Woolworths stores, others have picked up our story and ran with it, with some key industry figures wishing a happy birthday to the retail sector. We've been hard at work interviewing one of the key characters in the introduction of VHS cassettes priced at under a tenner, former Video Collection supremo (and Raygun reader) Steve Ayres. It's up on our website and is a fascinating read (even if we say so ourselves) and includes some absolute gems. Take this one, for example, from Ayres, on the reaction to the announcement of the plans: "It was a mind-blowing price at the time. There was a lot of industry reaction, the studios told us were were devaluing the business." Read more on our website now…
Reaction to the 30th anniversary – celebrated on September 16 – came from the British Video Association and the Entertainment Retailers Association. The BVA's chief executive Liz Bales used the occasion to kick off a column for the Huffington Post (you can read it here) 'For the past thirty years the British public have enjoyed the virtues of owning filmed content and although the past three decades has seen a dramatic evolution of the video landscape, the concept of ownership has remained a constant and continues to sit at the heart of the industry.
BVA research highlights that 24 million of us purchased to own last year, contributing to the £2.18billion video market and seeing an average of £6million per day, every day, passing through physical and digital retail checkouts across the UK.
This anniversary gives us an opportunity to take stock and reflect on how far we've come. Fundamentally, it's a chance for us to build on lessons learned over the past 30 years and together create a plan to navigate future development so we can continue to engage and excite consumers across all formats and fuel their desire to own.'
As ERA rightly pointed out, the industry was worth £2.2 billion in 2014 and a whopping 3.9 billion videos have been bought since 1985. ERA ceo Kim Bayley said: "This is a classic story of a retailer seeing a gap in the market where no one else did. Studios were convinced that rental was the way to go. No one wanted to cut prices, but Woolworths made it happen. These days you can buy video in virtually every supermarket. In those days it was truly revolutionary." Bayley further paid tribute to Paddy Toomey, the senior buyer at Woolworths who worked with Ayres and Video Collection on the first range, saying: "Paddy Toomey was a true innovator and showed all the hallmarks of a great entertainment retailer. He exemplified the spirit of retail innovation which is still revolutionising the entertainment business from Spotify and Netflix to Apple and Deezer. Retailers have consistently worked to make the entertainment business bigger and more successful."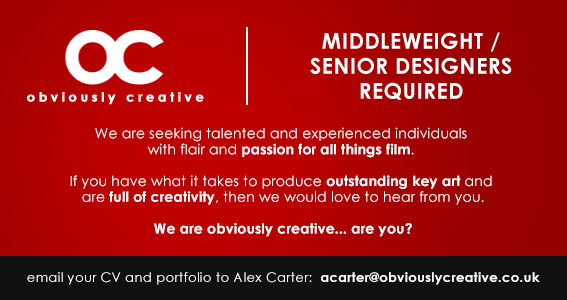 ---
And so, as we celebrate 30 years, it's good to see titles still doing hundreds of thousands of units early on in release – this week's biggie, according to the Official Charts Company's midweek bulletin, is, quite obviously, Avengers Age Of Ultron, which had shifted a rather hefty 280,000 units and is target to repeat the success of its predecessor in the Marvel superhero stakes, Avengers Assemble, which was the third biggest selling title of 2012. It was backed by some nifty marketing from Disney – we outlined the PR activity last week, but this week's elements included a treasure hunt, with special prizes put in Amazon lockers around London. Each day a different location was unlocked for two hours, with clues offered as to its whereabouts. A code was sent back to anyone posting an image of lockers on Twitter, with assorted prizes up for grabs.
Also in the Official Charts Company's midweek bulletin this week: The Big Bang Theory continues to fly the flag for geeks everywhere – true to form they're rushing out and buying package media as soon as it's released, propelling the eighth season of the programme into the number three slot as the second highest new entry. It's followed closely by the pairing of both Avengers films in a box set at number four. Another title we've discuss

ed much here, Kaleidoscope's rugby documentary Building Jerusalem, is at number seven and The Age Of Adaline at number nine. The final new entry in the top 10 is another success for Signature, War Pigs.
One company having a storming 2015 is Studiocanal – it's currently at number one on the year's bestselling physical release list thanks to the huge sales enjoyed by Peruvian bear Paddington. And, at the opposite end of the scale, it has just enjoyed another huge theatrical launch with the Krays biopic Tom Hardy. We've already discussed it here, but its remarkable opening frame is at the UK box office worth noting – the £5.19 million haul it took made it Studiocanal's biggest ever opener, the biggest ever September opening weekend, the biggest for an 18-rated British film and the biggest film since the distributor's own Paddington. All of which sets it up rather neatly for its home entertainment bow. Commenting on its success, the company's Mikey Ellis said: "The box office for Legend has exceeded our expectations and was the biggest box office opening for Studiocanal taking over £5 million, this was even bigger than the exceptional result we had for Paddington. We had an early indication of the consumers interest for the Krays following the recent success of the Signature home entertainment release release but we were surprised with how broad the cinema going audience has been and Tom Hardy's outstanding performance as both of the Kray twins has elevated the release further. We're now looking forward to making this one of the biggest home entertainment releases in Q1 2016." The aforementioned Signature title has now sold more than 56,000 units, while Metrodome's Revelation-produced documentary The Krays Kill Order has also got off to a bright start. We'll have some Krays-related gear on our website shortly…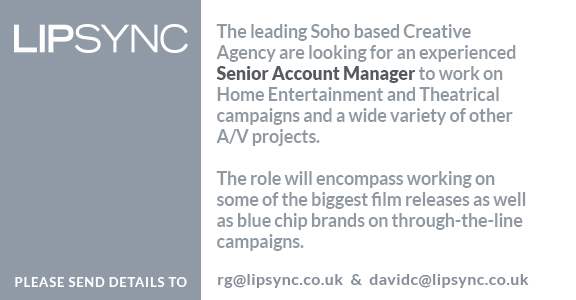 ---
More success in other sectors and Dogwoof's Cartel Land was, as reported here, released at cinemas using the SuperTicket concept – cinemagoers who went to see the documentary about the war on drugs in its first week got a unique code which enables them to download the film (which is excellent, incidentally) and get exclusive bonus features on its digital release on October 6. The DVD follows at the end of next month. Commenting on the success of the initiative, Dogwoof's Oli Harbottle said: "We're delighted with the theatrical performance of Matthew Heineman's gripping Cartel Land, our first ever SuperTicket release, which appears to have gone down extremely well with UK cinemagoers. The number of SuperTicket redemptions we've received so far has exceeded our expectations and we're now looking ahead to the digital release of the film on October 6, at which point those lucky enough to see Cartel Land during its first week in cinemas will get their hands on a fantastic feature plus extras download."
One of the biggies due on Monday September 21 is the latest from Universal's seemingly never-ending production line of big hits in 2015, Pitch Perfect 2. And the studio has been working hard promoting the title ahead of its release. It took to app Dubsmash – where users can record selfies which are then overdubbed with other sounds – inviting users to go

www.pitchsmashuk.com

, film themselves, lip synching Pitch Perfect moments and upload to Vine or Instagram under the #pitchsmashUK hashtag. The winner, announced on Monday September 21 as the film is released, will get a walk-on part in the third Pitch Perfect film. Commenting on the release, Universal's Lisa Penna said: "The Barden Bellas are back and aca-pitching their way onto Blu-ray and DVD on Monday. After the smash hit Box Office result, which was up 266 per cent up from Pitch Perfect 1, we have high expectations for the title on home entertainment. On September 7 we launched a viral Dubsmash activity, which sees fans lip syncing for the chance to win a walk on part on Pitch 3. The response has been overwhelmingly positive, with the activity reaching over 1.5 million fans and we had over 1,000 entries with still a week to go.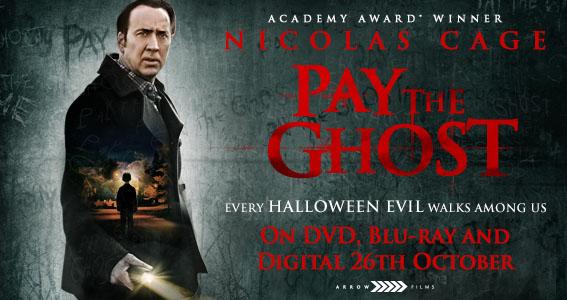 ---
Sticking with Universal,
on to to arguably the largest file we've ever received on our laptops – you've guessed it, it's the studio's Q4 line-up, and what a belter it is. There's a wealth of titles on offer, taking in film (it's arguably the biggest film slate we've ever seen from a studio) and a wealth of special interest and TV titles, with a mammoth comedy slate that sends out a positive message to the trade about the studio's belief in the future of stand up – and a number of heavyweight comedians in the mix. Take a deep breath as we run through the incredibly diverse, quality product (all 100-plus slides of it), in the order that Universal has presented it… It kicks off with Jurassic World, the biggest theatrical opening of 2015 and the biggest hit of the year so far with a massive outdoor consumer campaign across the nation. Tradewide, retailers can expect innovative POS, including Jurassic World gates, dinosaur standees and dinosaur roar soundchips in pallets. More dino news to follow for Raygun readers in October. Its TV biggie is the final season of period drama Downton Abbey, with a further Christmas special, representing the final ever episode, due as a separate release. Marketing manager Rebecca Daniels said: "Downton Abbey has become a national treasure, so we are thrilled to be releasing the final series on DVD and Blu-Ray, plus a 1-6 boxset on November 16.
Event status media will include heavyweight TV, press and digital – as well as a talent-led PR campaign celebrating the characters that audiences have grown to love. We plan to create much social buzz and fan engagement, as we celebrate the final series of this iconic TV series in style."
More TV comes in the shape of Odyssey, a conspiracy thriller starring, among others, Anna Friel, as well as end of the world black comedy You, Me And The World, boasting another ensemble cast including a resurgent Rob Lowe. There's the high profile Sky Atlantic hit The Affair, with Ruth Wilson and Dominic West, the 11th season of NCIS and a second series of Penny Dreadful, with another sophomore outing in the shape of The Returned Series 2. The creator of Downton Abbey, Carnival Films, has created its own sword and sandals adventure in The Last Kingdom, and there is drafting for the original Heroes, with a stunning re-sleeve of the original DVDs, really calling out each key characters as the show returns in a new incarnation, Heroes Reborn.
The slate has further been swelled by the ongoing agreement with Paramount, which sees the likes of Terminator Genisys. This will be supported by event-style marketing. October horror and genre fare ahead of Halloween includes a fourth outing for Grimm and a third for Bates Motel as well as horror comedy in the shape of Cooties (see our Trailers Of The Week, below) and the fifth – that's right, fifth – Tremors film, entitled Bloodlines. Universal has a trick or treat for everyone, there's promotional campaign activity across three different strands: children's titles (with new releases for Monster High and RL Stine's Monsterville), grown-up horror with the theatrical hype around Paranormal Activity: The Ghost Dimension and a range that is synonymous with Halloween, Universal's Glow in the Dark range, where the packaging actually glows in the dark. Another huge film franchise comes in the form of Minions, the latest addition to the 5 million+ selling DVD franchise that is Despicable Me franchise, and the biggest animated film opening ever. With an ubiquitous media campaign, the minions are sure to be making their presence known. This too comes complete with strong third party promotional partners (including Frubes, Tic Tac, Karcher plus many more) and will see stores being taken over by the mischievous and funny yellow characters. Catalogue activity sees a raft of boxsets across all sectors, while The Back to the Future 30th Anniversary Edition boasts a new two-hour disc of never before seen bonus features on both Blu-ray and DVD. Pick of the bunch is a brand new short film featuring Christopher Lloyd – Doc Brown Saves the World explains exactly why the 2015 of Back to the Future Part 2 is not quite like the 2015 of today - remember the self-tying shoelaces? Hoverboards? Jaws 19? Children's fare comes in the form of The Adventures Of Professor Branestawm, starring Harry Hill, and returning franchises across the board, including Teenage Mutant Ninja Turtles, The Legend Of Korra, Dora And Friends, Curious George and Noddy, with the 25th anniversary of Mr Bean's activity continuing (as covered here last week) and another new Barbie title, Barbie And Her Sisters In The Great Puppy Adventure.
As ever, comedy comes to the fore for Universal in Q4 and 2015 sees a raft of big names returning to the fray, as well as a welter of new acts entering the market, with Universal continuing to actively recruit new talent to its impressive roster. Arguably its biggest this year will be Michael McIntyre's Happy And Glorious, the new live show from the UK's current number one (he's playing to audiences of more than half a million people this autumn and is certain to add to his 3.3 million DVD sales. Kevin Bridges (756,000 units sold and counting) returns with A Whole Different Story, as does Alan Carr (910,000 lifetime sales) comes back with Yap, Yap, Yap. There are new titles from Paddy McGuinness and Noel Fielding, Dylan Moran, Russell Kane, Paul Chowdhry and Dara O'Briain. Universal is still signing new talent too – Hal Cruttenden, Henning Wehn and Justin Moorhouse are all making appearances on shelves, while the longest running video stand-ups, Roy Chubby Brown and Jethro, mainstays of the slate for some 20 years or more, are also in the mix with their final DVD offerings. Another Brown, Mrs Brown, is also releasing a live outing, which is certain to add to the near-7 million units sold across the Mrs Brown's Boys comedy franchise. There's a brand new release from Chris Ramsey, star of many a panel show as well as Hebburn, which could see him enter the big league. Grace O'Donnell, Marketing Manager, said, "We're incredibly excited about our stand up slate this year. There's a really strong mix of high profile personalities with huge previous success, old favourites, and newcomer Chris Ramsey who is already hugely connected with his audience and a name that has been building rapidly. With something for everyone we're really focused on driving gifting in a big way this Christmas, with one of the biggest slates the comedy market has seen in years."
Comedy is also present in the feature film sector, with another event-sized release, Ted 2 (the first film with the foul-mouthed bear sold 1.2 million copies in Q4 three years ago). There's more comedy in Search Party and The Overnight, with a further raft of strong films including Schwarzenegger meets zombies in Maggie, Nicolas Cage and Hayden Christensen in Outcast, jazz biopic Low Down and Brando documentary Listen To Me Marlon. Oh, and another high profile comedy in the shape of Judd Apatow's Trainwreck, starring and written by one of the freshest new talents, Amy Schumer. And still, it doesn't end there: there's perennial Christmas favourites such as It's A Wonderful Life, White Christmas and Holiday Inn, and a new remastered and bonus anniversary edition of The Grinch on Blu-ray. Music themed special interest titles come from Roger Waters (The Wall Live) and Jennifer Lopez (Dance Again). The presentation ends with a miscellany of strong titles, taking in historical drama (Tut), natural history (Enchanted Kingdom), fashion (McQueen) and another return to the fray, this time for the kung fu masters in Shaolin. The Q4 presentation ends with another biggie, currently wowing theatrical audiences and the biggest grossing Box Office performance in the franchise to date - Mission Impossible: Rogue Nation, the Paramount title adding to what is a massive slate.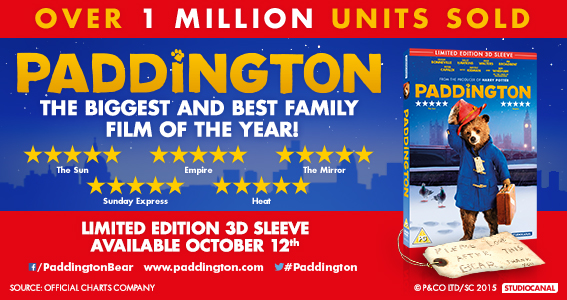 ---
Fresh from the success of its big August bank holiday event, the FrightFest organisation has added a batch of fresh titles to its new FrightFest Presents imprint, the label it is curating for Icon. Like those already announced – Aaaaaaaah!, The Sand, Afterdeath, Landmine Goes Click, Emelie, The Lesson and Estranged – the three new titles all aired at the Film4 FrightFest event. The trio of new arrivals are Night Of The Living Deb, a zombie film, in case you needed telling; selfies Some Kind Of Hate, and Last Girl Standing, which follows the only survivor of a masked killer attack five years previously. The imprint launches across digital distribution channels on October 19. We'll have more on the label and its ideals on our website shortly. but ahead of that, here's Icon's Chris Warrington: "We're looking at doing introductions in the old Moviedrome style [the seminal Alex Cox curated and introduced BBC film series], in the same way the FrightFest team do at the festival itself. The value of the label is in the brand, the team and their ability as curators of horror." The label could act as a digital platform with the most well-received and better performing titles going on to enjoy a life as physical releases. "There are two audiences for the FrightFest Presents label,": said Warrington, "the core audience who will watch it on digital and go on to own it as a physical piece too if they are collectors and then there's a much wider, mainstream audience too." We'll have more on this year's Film4 FrightFest and FrightFest Presents on our website soon…
Sticking with Icon and the independent is starting to prepare for its big November release of The Legend Of Barney Thomson. The film, Robert Carlyle's directorial debut, which also features star turns by not only the helmer, but also Emma Thompson and Ray Winstone, has already enjoyed a strong theatrical performance, which resonated particularly well in Scotland. As Icon's Chris Warrington said: "We're really pleased with its theatrical performance, where we up-weighted the campaign in Scotland. It performed brilliantly north of the border, but did very well everywhere else too. Our home entertainment campaign will be far broader and we've got high hopes for it. It's a great British film."
To the BFI Southbank where the organisation unveiled its latest blockbuster season of films airing not just there, but around the country and also supported with releases from its DVD and BFI Player arms too. After Gothic and Sci-fi seasons, the BFI is now getting all slushy with the launch of a Love season, although it does promise to explore some darker elements too. The season, Love: Films to Fall In Loe With… Films To Break Your Heart, runs from October through to the end of the year, with BFI Player selections and three DVD releases. The BFI's head of DVD Sam Dunn said: "We have a number of fantastic LOVE titles to tie in with this major season, including Kim Longinotto's exquisite ode to cinematic romance, Love is All, with its captivating Richard Hawley soundtrack, and the UK Blu-ray premiere of John Maybury's daring and brilliant Love is the Devil, starring Derek Jacobi, Daniel Craig and Tilda Swinton."
The BFI's creative director Heather Stewart added: "
'Film can bring love to life more powerfully than any other art form – it is cinema's most seductive illusion and has transformed the way we see ourselves, and our love lives. Our season is not about sex. We're getting back to LOVE: embracing the intimacy of the close-up and the anticipation of the much longed-for screen kiss: the very language of cinema itself."
In a feature on our website recently, we looked at

FindAnyFilm.com

, now under the auspices of the Industry Trust, its recent advances in directing consumers to be able to find product legitimately and the way it is working closely with retailers. Watch this space, we were told, when we asks about adding further retailers, especially hmv. And this week, it's been confirmed that hmv is now represented on the site, meaning consumers looking for film and TV product can now be directed towards its revitalised e-commerce site. Commenting on the announcement, the Trust's Sylvia Wan said: "FindAnyFilm remains the call to action on all of our anti-piracy consumer education activity, this means ensuring the service is as comprehensive and representative as possible, is key. It's wonderful to provide consumers with another online store for physical product, especially one that is as well-known and familiar as hmv and it's great to see home delivery services being promoted by so many retailers." hmv's head of e-commerce Steve Partridge said: "The FindAnyFilm website is a useful tool for consumers but also a brilliant industry initiative. Now that HMV e-commerce has relaunched, it's great to be back on FindAnyFilm, not only supporting the industry's need to tackle piracy but also as another route for customers to our online store."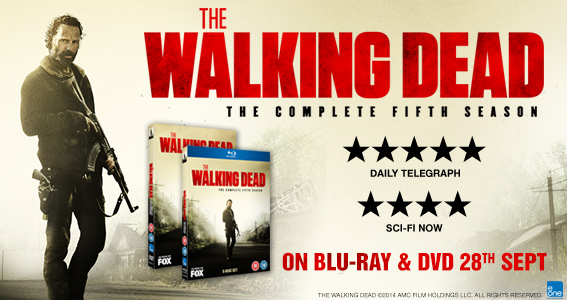 ---
Staying online, and svod service Mubi, the curated-site offering a selection of carefully selected films for the more discerning consumer, has unveiled another major deal, signing on the dotted line with Paramount. The agreement is likely to see the likes of No Country For Old Men and Chinatown being added to its roster for 30 days at a time. Commenting on the deal, Mubi's Efe Cakarel said: "Following a really successful summer, this new deal continues to show tremendous momentum in our growth and unique ability to offer curated and compelling films. We are looking forward to welcoming the Coen brothers to the platform." Paramount's Matthew Downer added: "Mubi has a unique and passionate membership and we are delighted that they will be able to enjoy an array of films from Paramount's outstanding library."
Regular readers will notice how we'e often berated YouTube for not complying sharply enough on takedown requests and copyright claims. So you'll be heartened to see it responded swiftly when one copyright holder putt in a complaint about an infringing video posted up there. The culprit? The Tories. Yup, seems as if the Conservative central office film warning of the threat to national security from new Labour leader Jeremy Corbyn was put together using footage not owned by the party. Any search for it is now met with the kind of notice normally reserved for those Full Movies – illegal copies – we've often discussed here…
Another daft story heading our way has seen another offending item being removed from an online site, although this one is far from illegal. Enterprising independent Odeon, like many of its contemporaries, has been selling its catalogue through its own eBay store. But it seems as if one of its releases has fallen foul of the company's regulations. For the company's black and white film, Tomorrow At Ten, features a golly on the sleeve. Seems as if eBay has had complaints about the controversial dolls and any trace of them has been removed from the site. Odeon's Alan Byron said: "This title has been sold by us for more than eight years without any complaint from any person or any company until now. We did write to eBay but they said it was a universal decision based upon the number of supposed complaints about gollidolls. I suppose we have two alternatives open to us to get Tomorrow At Ten back on sale with eBay: either we could remake the film with a Cabbage Patch doll standing in, although we'd have to check the doll wasn't genetically modified so as not to upset anti-GM eBayers, or secondly we could blur the golly out of every scene. Unfortunately, it's a black and white film so we can't tint colour the golly, we can only make him white."
Enthusiastic Raygun readers (which I'm sure most of you are) might remember that a while back we talked about our pals at London's finest regular film event, The Duke Mitchell Film Club, founded by former hmv now PlayStation Store staffer Alex Kidd and partner-in-crime (or at least all sorts of weird and wonderful film oddities) Evrim Ersoy, and their search for VHS trailer tapes sent out to rental stores in the 1980s and 1990s. Well, some months after they appealed to Raygun readers, it looks as if they've turned up what amounts to a Holy Grail-sized discovery, securing a massive haul of almost 60 cassettes offering a unique perspective of our industry's history. You can read more about it here, but, as the feature on their website noted: "
What's in it? Well it's a total mixture of very rare trailer tapes from all sorts of video companies, along with a few promo films and probably rarest of all 3 video store training tapes, designed to help you set up your video store! We've never seen anything like those before and we can't wait to screen them for you, but you'll have to wait until January 2016 to watch them with us, because that's going to be Video Store Night at the Duke, mark it in your diary now." We can't wait for the event, but in the meantime, get in touch if you have any old trailer tapes in the loft…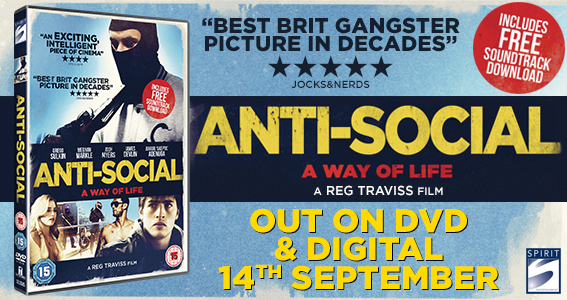 ---
QUOTE OF THE WEEK
"VOD services benefit from the immense consumer awareness and excitement that only a cinema release can generate. This virtuous cycle of value creation in film distribution – both economic and cultural – depends to a large extent on commercial freedoms and resilient European copyright laws. UNIC strongly believes that the various stakeholders that make up the European film and cinema sector must remain in the driving seat when it comes to deciding whether, where and when films should be released in specific markets. They are in the best position to understand what audiences want and how to meet diverse tastes and levels of demand across Europe. In common with colleagues across the European film eco-system, cinema operators are therefore seriously concerned by proposals from some EU officials to mandate
cross-border access to VOD services across Europe. If implemented, such plans would severely limit the commercial freedom of cinema operators to acquire an exclusive licence for a film in a specific European territory."
The International Union of Cinemas statement on EU film policy and copyright plans, submitted this week…
AT THE MOVIES
As noted above, it was a huge week for Studiocanal, with Legend proving to be the company's biggest ever opener, thanks to a total of £5.19 million, which included a couple of days' worth of previews. It led a trio of new entries in the top three, followed by The Maze Runner: Scorch Trials (£2.8 million) and The Visit (£1 million). The only other new entry in the UK box office chart was Irrational Man, with a touch under £200,000.
Looks like the cross-pollination between the words of TV and film shows no signs of abating and not one but two film outings are this week said to be making their way to TV… Step forward first Luc Besson's Taken franchise, with the Universal-backed planned TV series focusing on the character of Bryan Mills before he had to rescue, at various stages, members of his family. Also due on TV screens is a series based on Stephen King's The Mist, memorably turned into a Frank Darabont film with the bleakest ending of the past few decades…
Not happening, or at least by the looks like it, is Pacific Rim 2, with stories circulating this week that filming had been postponed, at the very least, with the likelihood that it may never happen. Oh, hang on, not long after this story came out, along came Guillermo Del Toro, saying that as far as he was concerned, it would still happen at some time. All clear then?
SITE OF THE WEEK
"Consumers who were unlucky in collecting the box set pre-Christmas were not happy to say the least. We even had a report that a member of staff at the Virgin Megastore had been spat at in the face by one particularly disgruntled customer, and that security had to be called to remove the angry customer from the store." The third and final part of former Fox and Universal staffer Steve Collins' excellent series about Star Wars on VHS, looking at the seminal collectors tin, is up now on our website…
TWEET OF THE WEEK
TRAILERS OF THE WEEK
The final part approaches…
One of a few Jungle Books on the way…
Still waiting for Divergent: Detergent,
Big jobs. Not taken from Apple Trailers, incidentally…
Young, dumb and full of remake action…
To subscribe to The Raygun newsletter, please email info@theraygun.co.uk
with subscribe in the subject matter
To unsubscribe, email info@theraygun.co.uk with unsubscribe in the subject
For editorial or advertising queries, contact tim@theraygun.co.uk