For the 15

th

 

consecutive year,
EE & RES
 will bring today's solutions for more energy generation and savings to the SE European market. Leading companies will offer opportunities for business and will demonstrate numerous benefits of smart investment in new equipment or technology. 
If you want your products to be under the spotlight and present them to potential partners and clients -
book your stand. 
• 
Uniconfort will participate at EE & RES. 
Ms. Erika Tessari (Marketing & Communications Department) introduces the company.
Parallel Events:
 Smart Cities and Waste Management
Organizer: Via Expo, 
office@viaexpo.com, +359/32 512 900, 888 926 587, 
www.viaexpo.com 
 

 

UNICONFORT - The future of Heating & Cogeneration - Setting foot in South-East Europe




INTERVIEW

with Ms. Erika Tessari – Marketing & Communications Department.

 

Dear Ms. Tessari, please tell us about your company and field of operation.
Uniconfort has been active for over 60 years in the technological sector of solid biomass energy transformation produced by the forest-based, wood processing, agricultural, food processing, special crops and urban green cleaning industries.

 

Which products will you present in Sofia?

Uniconfort biomass boilers can produce from 199 kW to 25 MW and from 50 kW to 5 MW. These boilers, thanks to its technology, can burns different kinds of biomass, with a high level of moisture (up to 120%). 

Click here to read the full interview.
 

 

 

 

 

 

 

 

Bulgarian Association for Construction Insulation and Waterproofing (BACIW)

 represents the interests of companies, operating in the field of external thermal insulation composite systems, energy efficiency, roofing, waterproofing. The association unites manufacturers and companies as well as eminent experts in the sector, scientific institutes, laboratories and higher education organizations. Together with the Bulgarian Chamber of Architects, BACIW

 

provide

s

 specialized video training

s

 in the field of waterproofing and thermal insulation in construction.

 

The Plovdiv Chamber of Commerce and Industry /PCCI/ is 

a 

non-profit organization, unifying representatives of the business community of a region, covering a population of 1,2 million and more than 34 000 companies. It is based on the principles of voluntary membership and independence from the state institutions. 

Its m

ain objective

 is 

to support and promote regional industry, operating at national and international level. PCCI is a holder of 29 years of experience in the field of identifying and promoting business and investments opportunities at domestic and international level.

 

BE-Sustainable is a source of news, information and resources on biomass, bioenergy and the bioeconomy. The acknowledged importance of bioenergy in the current and future energy scenario as well as the emerging role of the bio-based economy, are fuelling a global and lively debate on the challenges and the opportunities offered by the use of biomass resources for the transition to a low carbon economy.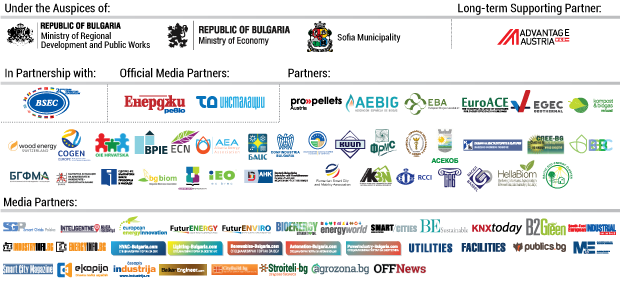 Due to the new regulations (GDPR) you can read more about our policy for personal data security 
here
.

If you don't want to receive any more information from us, please unsubscribe with the link below or reply to this email with "unsubscribe".