Will the TSA Begin Controlling Our Highways?
Last January Representative John Bennett and I wrote a bill that would have subjected TSA agents to the same rules that Oklahoma law enforcement officers have to follow. However, Representative Fred Jordon ordered the bill to be killed in committee preventing a recorded vote on the issue. More than one person told me that they thought that the TSA wasn't a priority. They said that they flew on rare occasions and could put up with the grouping in the name of "safety". My response was that the TSA was not about safety, it was about conditioning the American public to accept the fact that the government could search anyone, anywhere, in any manner they choose.
So, to those of us that have been aware of the TSA's agenda, it was no surprise when
this story
popped up about TSA agents beginning to search random trucks and buses with bomb and drug sniffing dogs. The TSA had done pilot projects in bus stations for some time now so this is just a roll out of a nationwide "papers please" security system. While
the woman in this video
at Occupy Atlanta isn't the best spokesperson for her organization, it shows that even the liberals are concerned about the growing police state.
Sure, they pretty it up by talking about enlisting truck drivers and drivers to watch for suspicious activity and asking them to report it to authorities. Like most of us wouldn't do that anyway…. Then they use the Holy Grail of reasons for building a police state: bringing up the Oklahoma Highway Patrol trooper that stopped Timothy McVeigh for not having a license plate, neglecting to mention that a traffic stop for no license plate is proper grounds to pull someone over and investigate, while a family trying to travel to visit grandma is not.
We will be bringing the TSA Agent Control bill back up this coming session. If Oklahomans do not stand up for their 4th Amendment rights to travel freely without illegal searches and seizures, then we will have no cause to complain when the day comes that we are stopped on the sidewalk and asked: "Papers please."
Please look up your legislator and email him asking for his support on the TSA Agent Control bill in 2012
. Few people other than special interest lobbyists contact the Representatives; your call will make a difference in what type of country we leave our children. You can email anytime and call anytime; they have answering machines running 24/7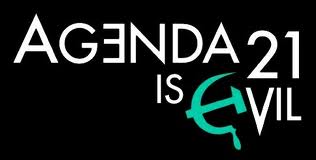 United Rural Animal Industries and Sportsmen Association
Hold Meeting November 5th
The next Meeting of
the United Rural Animal Industries and Sportsmen Association will be held at Ollies Restaurant, 4070 Southwest Blvd, Tulsa Ok, at 12:00 (noon) on Saturday November 5th. BL Cozad has come up with an excellent bill that would protect rural property rights and land use rights in Oklahoma.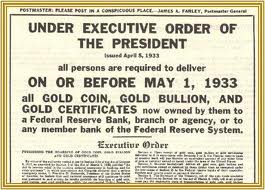 Louisiana Bans Certain Cash Transactions
Really, I do try not to look at everything through conspiracy goggles, but
this story
is either the government trying to close loopholes in the cash/underground economy or just plain stupid legislators at work. During the busy legislative session in Louisiana a bill was passed that outlaws using cash to buy and sell second hand goods.
Second hand shops already have a sales tax permit and report their sales taxes, as do pawn shops and flea markets. The legislator that authored the bill blithely states that people can still purchase second hand goods, but they need to pay with credit cards, a cashiers check, or a money order.
The stated purpose is to make it harder to sell stolen goods, copper, air conditioner condensers, and burglary items. Nothing wrong with having scrap yards keep logs and records of people selling suspicious items, but do we really need to outlaw cash?
Imagine having a yard sale, selling your kids fundraiser candy bars, Craigs List, or Ebay purchases now being recorded by the government. Sure they will rake in more sales taxes but when will the invasion of privacy and the wringing out of taxpayers for nickels and dimes end?
Everywhere you look one sees our economic freedom being stripped away along with our property rights, our parental rights, our right to eat the food of our choosing, our privacy rights and our Constitutional rights. At what point do our laws begin to completely strangle our economy? At what point do people finally say "enough" and begin preserving the rights that our forefathers handed down to our generations?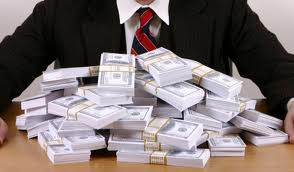 State Chamber of Commerce Hall of Shame
Secret List of Speaker Designate election exposed
24 Representatives stripped from the Speaker Steele Regime
Representative Mike Reynolds spoke at the High Noon Club meeting on Friday and told of his reasons for running for Speaker Designate on Monday.
Representative Reynolds said he wanted to prove a point: that neither the RINO side nor the moderate Republican side had the support to win a three way race. It was only after the Conservative supporters put their votes behind Representative Shannon that there were enough votes to win.
Representative Reynolds spoke of the secret ballots taken during the vote and how only a handful of staffers actually knew who voted for whom, with representatives from both sides watching that votes were cast properly. So it was with more than a little disbelief when Representative Reynolds learned that the Sooner Tea Party had obtained a list of votes cast for both Shannon and Hickman. But early last week, only a day after the election, we received a spreadsheet detailing the votes in the Speaker Designate election.
Speaker elections are held using secret ballot in an effort to keep the hard feelings down at the Capitol although it would be pretty easy to figure out who voted for whom based upon the campaign to pin down votes the week before the election. I suppose it is like giving that one man in a firing squad a blank shell; it preserves the illusion of innocence. However the secrecy has unintended consequences, allowing politicians to support bad leadership while appearing to support good leadership, not to mention allowing the politicians to evade paying for their bad choices.
Once the voting record was in our hands, a few allies expressed some reluctance to out the RINOs that supported the Speaker Kris Steele-backed candidate, Representative Hickman. Some wanted to respect the process, others warned that we might experience a backlash once it became known that the legislators were so polarized that no secrets were safe.
I'd like to say that some serious soul searching went into the decision to publish the list of RINOs but that wouldn't be true. The choice was clear; no quarter should be given to those that choose to represent the State Chamber of Commerce rather than representing those that sent them to the Capitol and pay their salaries. If less decorum means getting more open government then we are all for it.
Here is the list of the Dirty Thirty Two that chose the State Chamber over their constituents. Their Capitol nicknames are included. Some of them are mean but hey, you can't make this kind of stuff up.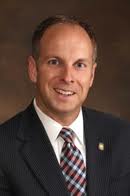 Jeff Hickman Gary Banz
Choo Choo Hickman Mr. Restructure Government


Lisa Billy David Brumbaugh
The Leather Chewing Squaw Mr Flip Flop


Dennis Casey Marion Cooksey
The Goofy Rural Guy Mrs. Oblivious


Doug Cox David Dank
Transvestite Bill Cox Hey Bud Dank


Dale DeWitt Lee Denney
The Rural Godfather Jabba the Hut


John Enns George Faught
Where's Waldo? Illegal Amnesty George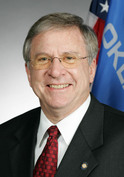 Guy Liebman Randy McDaniels
The Don't Let My House Catch On Fire Guy
Not My Fault My Brother Is gay McDaniels


Skye McNiel Glen Mulready
Another Bun In the Oven McNiel Glen The Family Man


Jason Nelson Jadine Nolan
The Bunny That Couldn't Do Math The Mouse Of The House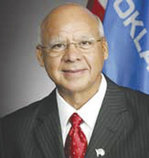 Pat Ownbey Charles Ortega
Tornado In A Trailer Park Pat I Used To Be A Baptist Deacon Ortega


Ron Peters Pam Peterson
One For The Road Peters Once Upon A Time Peterson


Marty Quinn Sean Roberts
A & G Quinn ( Awkward & Goofy) Democrat Daddy In Law Roberts


Phil Richardson Todd Russ
Pig Doc Phil Home Brew Russ


Earl Sears Kris Steele
What Does The A in A & B mean Sears Lame Duck Kris

Boy who cries over ripped shirt Gun Control Tibbs


Steve Vaughn Harold Wright
Large Luggage Vaughn Floppsy & Moppsy Wright
When we compared the HR 1004 discharge petition signers to this vote on the future Speaker of the House we found that we have
stripped 24 legislators from Speaker Steele's regime
while losing one of the Representatives that supported HR 1004, Representative David Brumbaugh. That is a serious victory if we can keep the 24 legislators on the side of good government and keep them from backsliding.
Note that we didn't congratulate the 24 representatives for doing the right thing with their Speaker Designate vote. They are expected to do the right thing. Better that we spend our time and effort hammering the Dirty Thirty Three than thanking the 24 that switched sides.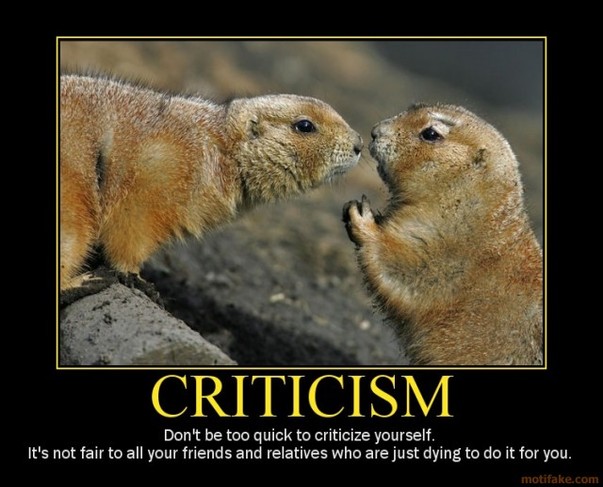 Representative Brumbaugh Responds to SB 331 Criticism
When Representative Brumbaugh called Monday afternoon I had the feeling that something was up. I knew that the Speaker Designate election had went our way but assumed that Brumbaugh had supported our candidate. Brumbaugh said he was responding to our article last week on SB 331 and our call for him to submit new legislation overturning the bad legislation.
Brumbaugh's explanation for his support of SB 331 was that the existing law was being used by unscrupulous attorneys to drain tax dollars from the state. Brumbaugh claimed that over one billion dollars was stripped from government coffers across the nation last year. When asked for a specific case here in Oklahoma Brumbaugh didn't have an answer but said he would research the issue and send us examples before the newsletter was published on Sunday.
Folks, when someone really understands something, they can explain it to others. You don't go into a legislative battle to pass a bill unless you can make it relevant, can explain why the bill needs passed, and have several good local cases where the new law would have helped serve the public good. Brumbaugh had a point in that tax dollars recovered should flow back to the general fund rather than enriching individuals but that really begged the question of how much less would be recovered if there was no incentive for individuals to take the risk of standing up and reporting the corruption.
Was Brumbaugh truly concerned about how we portrayed the bill he co-authored (SB 331) or was he worried about damage control after getting caught on the wrong side of the Speaker Designate election?
House leadership elections can be unpredictable as politicians divide their allegiance into those that are looking out for themselves and those that are looking out for the common good. Those in power prefer to keep their leadership team in place so they keep their committee chairman positions, nice campaign donations, and their nice offices. Those challenging the existing regime know that special interest money follows the power and that winning leadership means more campaign donations as well as having a better shot at getting their pet issues supported.
My guess is that Brumbaugh was promised things for his support, so he turned on the Conservatives and lost the bet in doing so. That is a pity; we had hoped he had turned around and rediscovered Conservative values at the end of last session when he signed the discharge petition. Brumbaugh talked about how important the Constitution and States Rights were to him when he called, yet he supported the Speaker Steele regime that killed all the Conservative/Constitutional legislation last session and also in the Speaker Benge 2010 legislative session. Where I grew up, we called that sort of talk all hat and no cattle.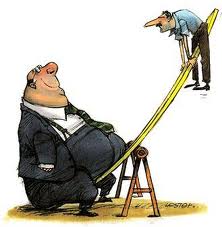 Justice For Sale in Oklahoma City
Early last week we received a phone call that laid out more information on corruption at the Oklahoma County Courthouse. District Attorney David Prater has enemies and they wanted us to have more leads on the David Ogle case.
Ogle was one of the attorneys that Prater told us to contact to get the information on his victory party/fundraising event back in 2006, the nearly $13,000.00 event that was never reported on the State Ethics Commission campaign finance reports. Ogle was also one of the three attorneys and two Edmond police officers who were caught in a bribery scheme over a suspended drivers license after an honest cop turned them in to Edmond police and the OSBI. Courthouse sources alleged that District Attorney Prater refused to file charges against the three lawyers until a Bar Association complaint was threatened, leading to a four year and two month time frame between arrest and a court date. One of the three attorneys caught in the bribery scheme, R. Kerr IV, the grandson of former governor Robert S. Kerr, appears not to have been charged at all.
Last week we laid out the twisted trail of campaign donations and the slow motion justice and we predicted that a crystal ball would not be needed to guess how these cases would come out. This week, armed with the inside information on a change of attorneys in the Ogle case, we looked at the court docket and verified what our confidential source had claimed.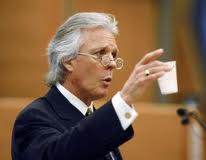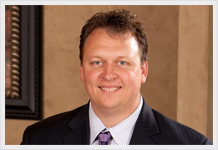 Attorney Mack Martin Attorney Derek Chance
High profile criminal defense attorney Mack Martin had represented David Ogle until District Attorney Prater told Ogle that he was going to trial. Our source told us that the case was handed over to Derek Chance , a fairly low level criminal defense attorney but an up and coming attorney due to his reputation for getting plea deals that no other criminal attorney can. Sure enough, on
6-16-2011 Derek Chance appeared
before Judge Bass as Ogle's attorney. But just how can Chance pull off these defense lawyer miracles? Let's meet Derek Chance's secret weapon.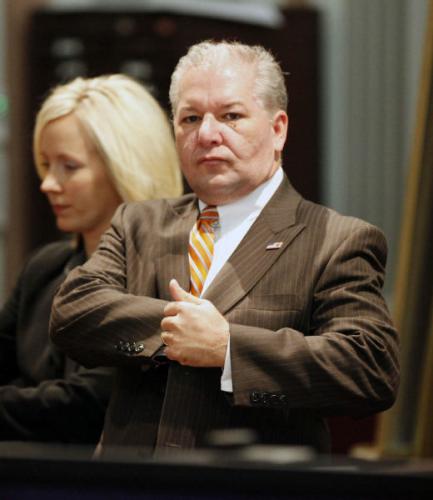 Assistant District Attorney Jennifer Chance on left District Attorney David Prater on right
Meet Jennifer Chance, Derek Chance's wife
Jennifer Chance is an assistant District Attorney serving under District Attorney David Prater. Our sources claim that David Ogle will accept a plea deal from Prater rather than go to trial on his bribery case. Does anyone really doubt that there is a connection between Derek Chance's miracle worker status and his wife's job as assistant D.A.? How in the world can this be looked at other than as corruption, undue influence, and justice for sale to the highest bidder?
I received a call for Jury duty next week, the third time since I moved to Oklahoma City in the early 90's. As a juror how can I overlook the obvious favoritism and corruption permeating the Oklahoma County courthouse? Just look at the examples exposed in our last two newsletters:
The David Bedford case
The David Ogle case
The Josh Welsh case
The Samuel Kerr (Robert S. Kerr the IV, grandson of Robert S. Kerr the former Oklahoma governor)
The Edmond police officer Chris Caplinger case
The Edmond officer Andrew Adnrande case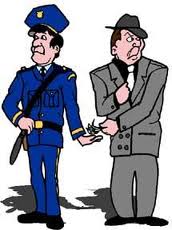 That is eight cases ranging from spitting on a police officer, drunken driving, public intoxication, bribing, obstructing an officer, impersonating a police officer, assault with a deadly weapon, to resisting arrest.
How is it fair that the District Attorney's office can pick and choose who he files charges on and who faces a judge? If I am be asked to act as a juror on a case, how ill I know if the defendent is getting three or four years to prepare before they are brought to trial like these attorneys are getting? Does their attorney have a wife in the District Attorney's office to help smooth the way to a plea deal?
I don't see any way that I should not ask the judge during the jury selection process how a citizen can justify acting as a juror when he or she knows the system is totally corrupt. Should a reasonable man not question the prosecution's integrity on every point?
Agenda 21 Rearing It's Head in Norman Again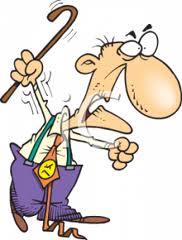 Once again the college town liberals are pushing Agenda 21 issues in a series of "listening" meetings. The first meeting was attended by Tea Party activists, with the Mayor in attendance but no police presence.
The next meeting was tightly controlled by police officers who would go after anyone deemed "disruptive" by the meeting organizers. I guess that listening to the peons gets old... or maybe they are looking for an echo chamber to validate what they plan on doing regardless what taxpayers want?
One of the activists that were removed was a 65 year old patent attorney, Jim Harvey. Serves him right, most 65 year old patent attorneys I have met are rabid, radical, bomb throwing wild men. How dare he think he had the right to speak at a progressive meeting? What does he expect next? To dodge Obama's death panels? Give em hell, Jim...
Here is the press release that the City of Norman sent out on the meetings with meeting dates and contact information. Call them and shame them and attend if at all possible. Be polite when you call but be firm.
Contact:
Carol Coles, City Of Norman
405-366-5404 carol.coles@normanok.gov
Don't forget the Wednesday night work parties starting at 6 pm. Get involved, help us hammer the bad politicians until they become good politicians.
Call 405-412-6233 for more info.
Remember to strip the unsubscribe link before forwarding this newsletter to prevent someone from taking you off our list!
Money is always needed for printing costs, postage, sign materials, and robo call costs. We are tightfisted, we will spend your hard earned money wisely and frugally as we do our very best to clean up Oklahoma politicians so we can begin to clean up our country.
To donate, send checks to Sooner Tea Party, 358 North Rockwell Ave, OKC, OK 73127
Or visit
soonerteaparty.org
and use our PayPal link to donate using a credit card, a debit card, or a bank transfer

.