PADDINGTON, INTERSTELLAR DUKE IT OUT
NOLAN FILM ROCKETS OUT OF STORES
A NEW PLATFORM UNVEILED…
…AND GOES IN FOR THE KILL
DVD FIRST STEP FOR THUNDERBIRDS LAUNCH…
…ITV HAS POLDARK IN ITS CHEST TOO
KALEIDOSCOPE ADDS TO ITS SPECTRUM
TERRACOTTA MOVES INTO PRODUCTION
TIMELORD'S TORRENTS
AMAZON TAKES THE RED ROAD…
NETFLIX PUSHES THE BUTTON
WEATHERLEY'S PARTING SHOT
---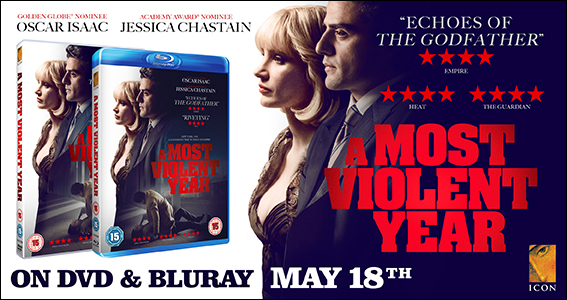 ---
If you can't read this newsletter or see the ads, pl
ease click
here
It Was A Good Week For... Interstellar, taking on the great bear that is Paddington

…
It Was A Bad Week For… That pesky Digital Single Market still not going away, although is it being watered down? Fingers crossed…
It's the Great Bear versus the great bear, as Interstellar was released this week and went toe to toe with Paddington, each shifting more than 100,000 units, the former in its first week on sale, the second in its second week. Commenting on the race to the stars, or rather the top of the sales chart, the Official Charts Company's Martin Talbot said: "An intergalactic space hero and our favourite bear from Peru are squaring up for what is looking like being a close battle for the Number 1 spot in this week's Official Video Chart.
This week's big new release, Interstellar - the sci-fi epic starring Matthew McConaughey and Anne Hathaway - is currently sitting at No. 1 with 136,000 sales after half a week's trade. Only 20,000 sales separate the space epic from last week's Number 1, Paddington. With strong second week sales and three chart days remaining, there's a good chance it could catch up over the bank holiday weekend. The title is currently on course for Number 2 this Sunday with 115,000 sales." The latest bulletin from the Official Charts Company's also noted that the latest outing from The Penguins Of Madagascar, through Fox, was the week's third bestseller, with 30,000 units, while another Warner title, Horrible Bosses 2, was outperforming its predecessor.
The release of Interstellar, the latest epic sci-fi and effects-laden saga from Christopher Nolan, the thinking video consumer's go-to director and, following in the wake of hits such as his take on Batman and Inception, has shown the director's work still brings another dimension to the home entertainment market. Buoyed by a release strategy that saw Nolan himself in the UK for the Empire awards on Sunday night and the arrival of cast and crew for a special screening of the film on Monday at the Royal Albert Hall, it got off to a stellar start. Commenting on its success, Warner's John Stanley said: "
The Blu Ray is performing particularly well and above our expectation after three days' sales.
We're now hoping the long weekend gives us the kick needed to deliver our over all target for the week. Set up across our retail base, both digital and physical, is very strong, which gives us a great platform to maximise sales over the Bank Holiday.
Interstellar is the first step of a really busy release schedule across our games and home entertainment businesses over the coming months. Our next key title in April is The Hobbit: The Battle of the Five Armies, which is pre-selling very nicely right now.
Obviously the added benefit of having the full Trilogy to release this time round, will help make it one of the biggest launches of the year for Warner Bros and the industry."
Meanwhile, Monday night's Interstellar event was introduced by Stephen Hawking no less, who, introduced a Q&A with the likes of Brian Cox, before they and others in the cast, Nolan and a packed house, saw Hans Zimmer's score brought to life by an orchestra conducted by the composer himself, with Michael Caine also on hand. We'll have more on this on our website shortly. Oh, and after a hiccup this week, our site is now back up and running, complete with our exclusive interview with Universal's worldwide president of home entertainment, Eddie Cunningham…
Back to Paddington and it's impressive showing in in its second week and Studiocanal's John Rodden said: "With Paddington's amazing performance in launch week Studiocanal's market share more than doubled the previous best week. As part of our strategy, our campaign activity through to Easter is keeping sales buoyant into week 2. We're proud to have released the fastest selling title this year so far and we'd like to thank the team at Elevation for their outstanding hard work in making this possible." Studiocanal is now gearing up for its next family biggie, as the company this week confirmed that Shaun The Sheep The Movie will arrive on DVD, Blu-ray and digital formats on June 1…
---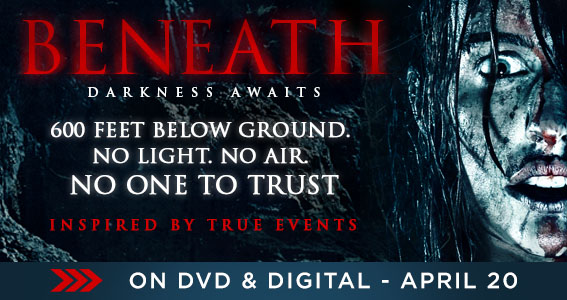 ---
Goodbye Anchor Bay. Hello Platform Entertainment. Fresh from the success of its first release in partnership with the new Animatsu company and its recent management buyout from the US parent, Anchor Bay has this week revealed that it will now be known as Platform Entertainment. The company's Colin Lomax revealed its new identity at a special screening of its forthcoming Age of Kill, which is indicative of the company's modus operandi and plans going forward. The film, starring the likes of Martin Kemp, Phil Davis, Dexter Fletcher and Nick Moran, is its own production and Platform plans to develop its own content which it can exploit across all channels and platforms (hence the name) both here in the UK, under its own banner, and internationally. Commenting on the new Platform Entertainment, the company's Charles Fotheringham said: "Buoyed by the success of our Halo Nightfall release which has sold over 30,000 units in a little over 2 weeks, we have a lot to look forward in 2015… With a strong slate of our own productions launching throughout the year headlined by Age Of Kill, a great line up of big budget TV product in Black Sails and Olympus, a fantastic library of catalogue titles to work with and our biggest ever year on Manga to look forward to, Platform Entertainment is an exciting place to be. We have a great team here who are working on shaping our new identity and we very much look forward to working with our partners to bring some of our fantastic content to the market."
And as for Age Of Kill, the event was attended by not just the trade, but by some of the film's cast and crew, assorted celebrities and many other celebrities – enough to see it getting plenty of tabloid and online coverage. Producer Rod Smith said: "Age Of Kill is another fantastic success story in the growing collaboration between Platform Entertainment, Evolution Pictures and Richwater FIlms. Jonathan Sothcott and the director Neil Jones have helped deliver a British action film like no other, it's a fast paced, well written and well acted film that sits alongside American films such as Taken and TV series such as 24, Martin Kemp gives a brilliant performance which really showcases his superb acting ability and is supported by a great ensemble cast including Patrick Bergin, Phil Davis, Nick Moran, Bruce Payne & Dexter Fletcher. The cast were all in attendance at the Ham Yard Hotel last night for the films premiere with the great and the good of the British film and TV industry in attendance to support it. Each film in the relationship takes the quality to a higher level and builds on the fantastic retail success which started with Vendetta, continued with We Still Kill The Old Way and to be repeated again later this year with the release of Bonded By Blood 2. I look forward to the start of production on We Still Steal The Old Way in a few weeks' time as well as several other projects in development with Richwater." And here's Richawater's Jonathan Sothcott on the film: "The Age of Kill screening/Platform Entertainment launch was a fantastic evening promoting a film I'm very proud of. Due to the fantastic and continuing support of Colin Lomax and Rod Smith we've been able to put together another quality, highly commercial British action movie and I think that the film's reinvention of Martin Kemp as a kind of North London Bryan Mills has put a new action star on the DTV stage. We're left the end open for a sequel or maybe even a returnable series so fingers crossed retail and the public support the movie."
---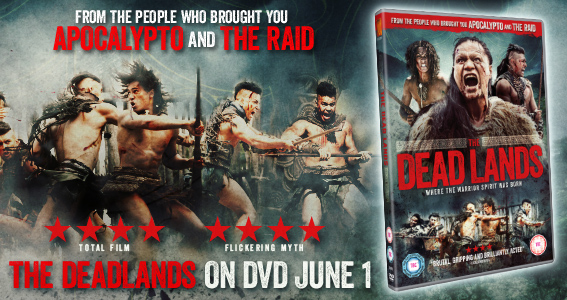 ---
In case you hadn't noticed it, and the PR has been exemplary, so it'll have been hard not to, Thunderbirds is returning to our screens this Saturday, April 4, in an all-new incarnation, reborn for the digital era and, judging by the reaction to the series thus far, the new modern take on Gerry Anderson's creation is going down a storm. The high profile launch for the series can only help ITV Studios Home Entertainment, which is counting down in International Rescue-style to its release of the new adventures on June 22.
Commenting on the release, Claire Saper, marketing manager at ITV Studios said "We are hugely excited about the launch of Thunderbirds Are Go, which brings the thrilling adventures of International Rescue to a new audience whilst paying affectionate homage to the much loved original. The DVD launch will be one of the first product releases in a comprehensive merchandising programme with great support from retail. Produced by ITV Studios and Pukeko Pictures in association with Weta Workshop, Thunderbirds Are Go is a unique mix of CGI animation and live-action model sets."
If Thunderbirds is set to be Saturday's most talked about programme, then Sunday night is currently all about Poldark, another new take on a familiar name that has been getting the press all hot under the collar about its star Aidan Turner (a simple Q&A under the askpoldark hashtag earned coverage across the press, both quality and tabloid, for some of the steamy questions adoring fans asked the star. This too is being released by ITV Studios Home Entertainment, arriving ahead of Thunderbirds on May 4 and certain to become another big homegrown drama hit. Commenting on the release, ITV's Claire Saper said: "
"ITV Studios is thrilled to be releasing Poldark which has been an absolute ratings smash with Aidan Turner brilliant as the dashing Captain Poldark. The beautiful Cornish landscapes are the perfect setting for the compelling drama and we look forward to a great result on DVD with excellent support from retail.
"
Acquisitions news and the ever-busy Kaleidoscope has picked up a raft of new titles for its recently launched documentary specialist imprint Spectrum. Chief among them is Misery Loves Comedy, a Sundance premiered looking at the psyche of funny people, directed by Kevin Pollak and featuring the likes of Tom Hanks, Jimmy Fallon, Judd Apatow, Kevin Smith, Jon Favreau and Friends alumni Lisa Kudrow and Matthew Perry. All American High Revisited is a follow up to a seminal 1970s documentary about the journey of an exchange student, while Hustlers Convention charts the influence of the seminal 1973 album of the same name, made by the Last Poets' Jalal under the Lightnin' Rod alias, that has had a long-lasting influence on hip hop. Its contributors' list reads like a Who's Who of rap history. Kaleidoscope's Spencer Pollard said: "
Misery Loves Comedy is a veritable feast of the cream of comedians discussing candidly what drove them to become who they are. Their lives, loves and deeper secrets. We enjoyed the film immensely at Sundance and cannot wait to sell the film at MIPtv later this month and Cannes next month. Both All American High Revisited and Hustler's Convention are deeply immersed into American culture and are excited by their UK releases later this year along with international market launches at MIP and Cannes also. In addition to The Wolfpack and a high profile sporting documentary later this year, Spectrum as a focused Documentary Brand is committed to making significant inroads into the UK and International distribution footprint."
Independent outfit Terracotta Distribution, a label whose progress we've been tracking since it launched a few years back, is making its first steps into production with Breathing, a collaboration between the imprint and director Gilitte Leung. The director met with Terracotta and product manager and programmer Richard Geddes during the organisation's Terracotta Film Festival where her second film Love Me Not was airing. Geddes and Leung were selected for this year's Hong Kong Asia Film Financing Forum, the pair were in Hong Kong last week to meet potential financiers and the project looks set to move forward. Terracotta founder Joey Leung said: ""This is a natural evolution for us to move from festival and distribution into production, given our love for Asian film and our close relationships built up with Asian filmmakers. Breathing is an exciting first project and we have had lots of enquiries and are already part funded - a very encouraging start."
---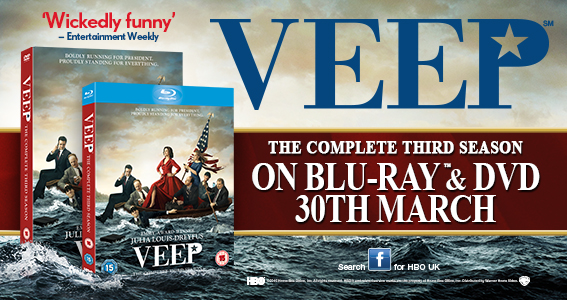 ---
It's a busy Monday for independent Soda Pictures, which is boasting not one, two or even three releases, but instead brings a quartet of new titles to the market. The four offer a snapshot of the kind of varied and eclectic slate the company has built. We'll let the company's Louise Rae take up the tale: "
Our Monday releases are spearheaded by WWII action-thriller An Enemy To Die For, where Agatha Christie meets Das Boot in the Nordic seas. With great support from all four key grocers and HMV, we're expecting a strong regional turnout and are certain audiences are going to love it. Critically-acclaimed British film Electricity attracted plaudits for Agyness Deyn's staggering acting debut, and showcases a new British filmmaking talent in Bryn Higgins. Amazon pre-orders are strong, demonstrating a hunger for fresh British cinema, and our digital release includes the featuring on new British VOD platform We Are Colony. Cate Blanchett, Rose Byrne and Hugo Weaving headline Australian anthology The Turning, which has already had a fantastic run as our first-ever iTunes Premium VOD title. Mia Wasikowska and David Wenham are among the directors contributing chapters, and it arrives to DVD just in time for renewed interest in portmanteau films. Last but not least is our latest Soda Film + Art release My Name is Hmmm…, which is distinguished by being French fashion designer agnès b.'s directing debut. With Turner Prize-winning British artist Douglas Gordon in a starring role, this film couldn't be further from An Enemy To Die For, with release focussed on specialist art shops. All told, it's the usual eclectic range of Soda titles, with a focus on fresh cinematic voices alongside quality DTV."
Some fascinating news from BBC Worldwide, which is marking the 10th anniversary of the revival of Doctor Who (was it really 10 years ago that 2 entertain, as was, invited the trade down to a special presentation of the first episode, complete with Russell T Davies in attendance?) by forging a deal with BitTorrent to offer a special digital offering through the service. Available to download for $12, it offers 10 episodes featuring the revitalised Timelord's adventure, along with exclusive content from the current Doctor Peter Capaldi and documentaries. Commenting on the deal, BBC Worldwide's director of drama brands Julia Kenyon said: "It does appear to me that the scope of the E-Commerce Directive today is much broader than was envisaged at the time by those drafting it. I would urge the next UK Government to enter into a dialogue with the Digital Single Market team at the EU Commission with a view to considering whether the balance remains fit for purpose." BitTorrent's chief content officer Matt Mason added: "For over fifty years, Doctor Who has challenged the way we see time, space, and TV – the way we tell stories. A series like this should be part of a versatile platform; one capable of reaching and engaging fans around the world. BitTorrent Bundle is that platform. It's fantastic that BBC Worldwide is the media organisation forward-thinking enough to make a release like this possible. This is an exciting way for fans to celebrate ten years of New Who and we are honoured to welcome the Doctor to BitTorrent."
Amazon Prime Instant Video has unveiled another raft of TV series for its svod service, with a trio of programmes returning to the service for their second seasons as part of its deal with eOne. Episodes of the three – cop drama The Red Road; American Independence era spy drama Turn, starring Jamie Bell and Halt & Catch Fire, a look at the birth of the personal computer boom in the early 1980s – will all arrive hours after airing on TV in the US. The second series of the first two will begin airing on April 4 and 15 respectively, while Halt & Catch Fire premieres in June. The first series are already available on Amazon Prime Instant Video. Commenting on the news, Amazon Prime Instant Video's film and TV strategy director Chris Bird said: "
"We are delighted that just 48 hours after broadcast these hard hitting US dramas will be available exclusively to UK audiences on Amazon Prime Instant Video. We pride ourselves on being the home of great TV drama from around the world and season two of The Red Road, Halt & Catch Fire and TURN will be in good company alongside our own award winning and critically acclaimed original dramas, Transparent, Mozart in the Jungle and Bosch."
This week's Netflix news sees the service announcing that access to Netflix will just be one click of a button away. For it has announced that it has inked deals with the likes of Panasonic, Sony, Philips, Toshiba and Vestel which will see them including a Netflix button on the remote controls for their smart TVs – press the button and you'll be tuned straight into Netflix. It's already commonplace in the US, while Netflix says it's part of a wider plan to work with hardware companies. the company's head of business development Bill Holmes said: "The new Netflix button on remotes in Europe makes watching Netflix as easy as changing the channel on traditional TV, allowing viewers to enjoy our great programming much quicker."
There's an election looming – what do you mean, you hadn't seen that one coming? – and although he's departing from the parliamentary stage, former government IP adviser Mike Weatherley has published a parting shot for the industry in the shape of a discussion paper talking about current legislation, the e-commerce directive set up by the EU and how it should work going forward. Among the recommendations he makes, he suggests that ISPs should do more to police illegal content, not just legally, but morally. This would include weeding out illegal content from search engines, while he said the UK government and European legislators should look at the current framework and intention of the law. In his conclusions, Weatherley said: "It does appear to me that the scope of the E-Commerce Directive today is much broader than was envisaged at the time by those drafting it. I would urge the next UK Government to enter into a dialogue with the Digital Single Market team at the EU Commission with a view to considering whether the balance remains fit for purpose." He further stated: "I believe that responsible service providers could take greater steps to ensure that legitimate content is more accessible than unlicensed content. The fight against piracy is a difficult one and I believe we do need the ISPs to be part of the battle to protect creators' rights, and protect against illegal activity. They could do more in my opinion and in the opinion of many of the contributors to this paper."
---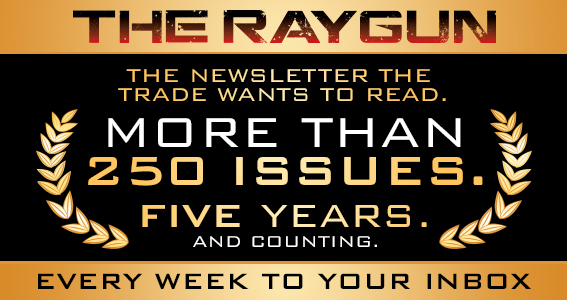 ---
QUOTE OF THE WEEK
"Film production and distribution are two sides of the same business model, which has an established track record of delivering choice and cultural diversity to audiences across Europe and the wider world. Surely a healthy, vibrant single market can continue to accommodate a plurality of release patterns? This is not discrimination; it's just common sense. Surely cultural diversity for Europe's citizens must rate for serious consideration alongside the theoretical ideal of simultaneous accessibility.
To any politician or consumer who harbours the belief that film distributors are holding stuff back, and not making films available to the timescales they'd wish, let me clarify the situation. Film distributors' crucial 'ask' is flexibility, not necessarily a shorter window per se. And importantly there's no evidence to suggest that any such flexibility cannibalises the interest of theatrical audiences. So I'd urge those politicians or consumers to question not the distributors, but cinema operators as to why their inflexible approach to windows persists. The current impasse feels like a 'lose – lose' situation, one in which a lack of imagination is stunting innovation and revenues."
Lord Puttnam speaks out against plans to outlaw geo-blocking and the Digital Single Market at the annual FDA event this week

AT THE MOVIES
It's family business all the way, with new entries at numbers one and three (Cinderella and The SpongeBob Movie: Sponge Out Of Water, with £3.8 million and £2.26 million respectively) and Home (now at £9.3 million between them). Other new entries included The Seventh Son and, with an impressive bow, Wild Tales (£183,423).

Marvel news and with Daredevil set to bow on Netflix next week (it arrives on April 10), it's been announced this week that Luke Cage, the next adaptation on the service featuring one of its superheroes, will arrive on screens next year, in 2016…

Sticking with Marvel and it's been a will-they-won't-they week for another forthcoming title, the feature take on Deadpool. Internet types have gone from predictable up in arms outrage as rumours surfaced the film was going to tone down the excessive elements to get a lower certificate, then rejoicing as star Ryan Reynolds said it would contain lots of violence and rude words. We'll wait to see what the BBFC says, as last time we checked, film stars didn't get to decide what certificate a film has…

Not to be outdone, this week's DC news suggested that a new Batman animated title would feature both Adam West and Burt Ward, the dynamic duo in the campy 1960s TV series, voicing Batman and Robin. The feature length tale will celebrate 50 years of the TV series…

TRAILERS OF THE WEEK
And here's the one you've all been waiting for. Full Mad Max…
Second Poltergeist trailer…
To subscribe to The Raygun newsletter, please email info@theraygun.co.uk
with subscribe in the subject matter
To unsubscribe, email info@theraygun.co.uk with unsubscribe in the subject
For editorial or advertising queries, contact tim@theraygun.co.uk