NEW PRESENTER FOR BASE EVENT
JOKER, JUDY GET AWARDS BOOST…
…AS CONSUMERS FLOCK TO SHEEP
PARASITE TAKES OVER AT CINEMAS…
…AS MUBI OFFERS HITS FROM THE BONG
BAIT TAKEN BY THE PUBLIC…
VHS RELEASE ALWAYS ON MY MIND
…INDICATOR HIGHLIGHTS APRIL TITLES
CREATING MAGIC FROM STARDUST
AT THE MOVIES
TWEET OF THE WEEK
TRAILERS OF THE WEEK
---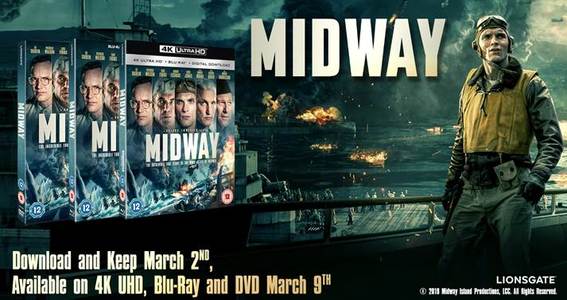 ---
If you can't read this newsletter or see the ads, please click here.
It was a good week for… All the Oscar winners, with Joker and Judy scoring at home ent and Parasite doing the business at cinemas…
It was a bad week for… Better luck next year for those with big hopes, as designers and distributors put away the Oscar pictures for another year…
In a week that's seen the big feature film awards season come to an end, there's a timely announcement from BASE to talk more about our industry's big awards event, the BASE Awards. The organisation has unveiled the host for the new-look ceremony, which is heading to north London this year to a new home, the Roundhouse in Camden. And the presenter will be comic, presenter and writer Tom Allen. The ubiquitous personality, currently on the likes of The Apprentice: You're Fired, Bake-Off: The Professionals, The Great British Bake-Off: An Extra Slice, as well as assorted panel shows and more, will be treating the assorted guests and awards winners to his trademark cutting, sharp wit throughout the evening of Thursday June 4. BASE chief executive Liz Bales said: "Tom's sharp wit, unique delivery and ability to command a room as lively as the BASE Awards mean that we should be in for an evening to remember as we mark our 40th anniversary in style at the legendary Roundhouse. A fresh face like Tom's also endorses the sense of change that is felt across this year's Awards, with a refreshed awards line-up feeding into a forward-thinking and more environmentally responsible evening of celebration and, we hope, some killer one liners! Tickets are selling fast so we would encourage colleagues to book sooner rather than later to avoid disappointment as this year's iconic venue has a slightly reduced capacity." Sponsors for this year's event include Lionsgate UK, Showcard Print, StudioCanal, Universal Pictures UK, The Walt Disney Company and Warner Bros. Home Entertainment Group, while the final submission for entries is by close of play on February 28. Ticket and sponsorship details available from vicki@baseorg.uk.
And in the real world, awards season has come to a close, with Joker and Judy being the two main winners in terms of home entertainment releases, at least that's according to the Official Film Chart tracking both physical and digital sales. The chart which closed on Sunday night, post BAFTAs but pre-Oscars, saw Joker rising to the number one position still ahead of its physical release but on the back of its fine first showing as a digital download. Judy, meanwhile, rose to number three thanks to its BAFTA win for star Renee Zellweger. New entries in the top 10 included Paramount's Gemini Man at number four and Dreamworks Animation's Abominable at number five. You can see the chart online here…
---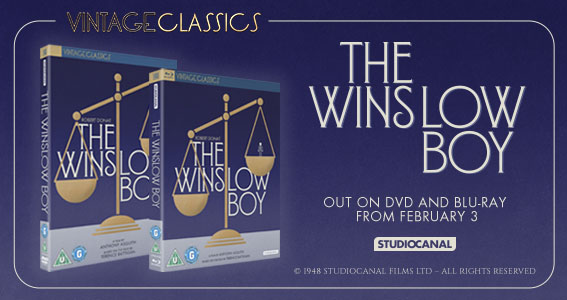 ---
Off to a strong start this week, and heading into the school half-term holidays with a head of wind behind it is Studiocanal's latest collaboration with Aardman in the shape of Shaun The Sheep sequel Farmageddon. With good numbers in its first week, and a "far-reaching promotional strategy" covering off just the kind of family attractions and leisure centres popular in the week-long break, Studiocanal is expecting it to continue well into its second week. Commenting on the title's performance thus far, Studiocanal's Nicola Browning said: "Farmageddon It's a shear delight to see Farmageddon near the top of the chart this week. With our media campaign running across the half-term and a promotional partnership with Frankie & Benny's, we're continuing to target families during their leisure time and are hoping to hold during the coming weeks."
Back to the awards and Curzon Artificial Eye was arguably the biggest winner on Sunday night at the Oscars after Parasite became the first foreign language film to win Best Film Oscar, one of its total haul of four, making it the most successful in terms of statuettes. And along the way, the audience, the viewing public, and social media, fell in love with director Bong Joon-ho and his crew. All of which helped the film to a massive week at UK cinemas and vindicated the distributor's release strategy – it waited patiently to synchronise its release with awards season. Its opening weekend haul was £1.4 million, making it the biggest ever for a foreign language film in the UK,. Post-Oscars it has sold out throughout this week and Friday February 14 sees it expanding to more than 400 screens, with another record-breaking weekend expected. Arthouse and independent cinemas have been reporting that the film has broken all kinds of records, while the expansion sees it moving on to multiplex screens. The film will arrive on the Curzon Home Cinema vod service and home entertainment formats in the summer on the back of what is expected to be one of the biggest subtitled film releases ever. Curzon ceo Philip Knatchbull said: "The weekend box office broke records for subtitled film and individual records at Curzon venues and with our partner cinemas. With the film expanding this weekend to around 400 cinemas, we hope the film will be embraced even further by audiences in the UK and Ireland.
With the likes of Snowpiercer not making it to a physical home entertainment release, it was left to the SVOD players such as MUBI to make further capital from Bong Joon-Ho's Oscar success. This week saw the curated service offering two of his earlier works, The Host and Mother, for its members, enabling them to investigate the director's pre-Parasite outings. In keeping with Curzon Artificial Eye's theatrical release of its award-friendly film, MUBI's offerings were carefully timed around the Oscars ceremony, the first appearing before the ceremony, the latter just after. It came in another busy week for the company, as it unveiled the theatrical trailer and release for its next theatrical to SVOD release, Bacurau. Commenting on its Bong double bill, a MUBI spokesperson said: "To celebrate the international success of Parasite we wanted to put the spotlight on some of his previous work, which we consider essential viewing for anyone that wants to familiarise themselves with the South Korean master. Enjoy!"
---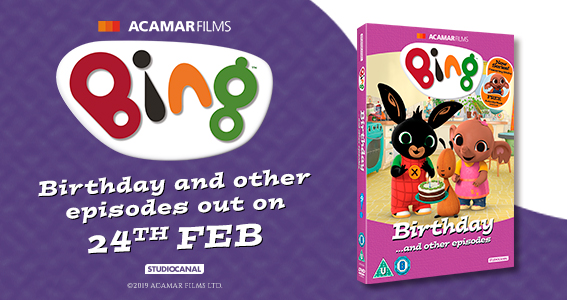 ---
One of the most timely winners during this week's awards season was Bait, the independent Brit film based in Cornwall's fishing community that reeled in a catch in the shape of a BAFTA for Outstanding British Debut for director Mark Jenkin and producers Kate Byers and Linn Waite, as well as a nomination for Best British Film. The stunning film was released on home entertainment around the ceremony and, post awards, it has seen sales get off to a strong start as well as a renewed theatrical push helping the film move past the magic £500,000 mark in terms of box office receipts. The initial limited edition run of 4,000 copies (including a comprehensive booklet) shipped within the first seven days of release a customers have been scrambling to get their hands on one. Commenting on its sales, the BFI's Ben Stoddart said: "Official Charts Company sales now stand at 3,224 copies (with Week 1 sales around the 2,000 mark) but we're confident that with sales from the likes of the BFI Shop and Rough Trade we're talking about sales comfortably closer to 4,000 than 3,000. It really is incredible seeing Bait's continued success week after week both theatrically and on Blu-ray/DVD."
Sticking with the BFI and an older British film returned to the big screen on Thursday February 13 for a special screening on the Southbank to mark its impending home entertainment release. There's been renewed interest in Scandal, the 1989 Palace Pictures produced take on the Profumo affair on the back of the BBC's high profile drama The Trial of Christine Keeler, offering the BFI the perfect opportunity to give a new 4K treatment to the Joanne Whalley and John Hurt starrer. Scandal is released on February 24 in a sparkling new extras-laden set, and to mark the event the film was screened with a Q&A including producer Stephen Woolley and director Michael Caton-Jones among those discussing the film. Commenting on the release, the BFI's Ben Stoddart said: "There's no doubt that Scandal was a difficult film to get made in Thatcher's Britain, but thankfully the team behind it, including the late Nik Powell (to whom our release is dedicated) persevered. The hugely impressive debut feature by director Michael Caton-Jones (Memphis Belle, This Boy's Life) comes to Blu-ray for the first time complete with a treasure-trove of extras including audio commentaries, extensive interviews and rare archive films. The launch at BFI Southbank was a resounding success and the BFI's new transfer sees the film looking better than ever."
Scandal's theme was provided by the Pet Shop Boys who penned and produced Nothing Has Been Proved for Dusty Springfield, and the BFI has this week officially unveiled another Pet Shop Boys-related product. For the organisation is set to give a first ever Blu-ray and DVD release to a film that's only ever been available through its original VHS release more than 30 years ago. It stars the band's Neil Tennant and Chris Lowe, and was originally intended to be an hour-long promo video for their album Actually, before director Jack Bond and stars such as Joss Ackland and Barbara Windsor helped it grow into a feature length adventure. The film features a raft of the band's hits, including Always On My Mind. Its release comes on the back of a hugely successful new Pet Shop Boys album, with the June 15 bow timed to coincide with the band's world tour. What's more, Tennant as well as Bond and choreographer Arlene Phillips will be on hand at the BFI in April for a special screening of the film to preview the home ent release. The BFI's John Ramchandani said: "I'm incredibly proud to be working on the restoration and re-release of Pet Shop Boys' first feature, It Couldn't Happen Here. As a lifelong fan of their music it has been a labour of love securing the rights from Parlophone Records and working closely with director Jack Bond to ensure we deliver the film in pristine condition. We are currently producing new interviews, a commentary, intros and essays for the Blu-ray and DVD, plus several more extras to be announced in the coming months. The online response in the first 24 hours since Pet Shop Boys announced our release has been incredible with the film blasting into the top 10 on Amazon pre-orders, alongside massive sales at the BFI Shop and Zavvi."
The announcement came just after another big BFI reveal as the company announced its slate for the spring, taking in the second quarter of 2020. April kicks off with a release of the prescient sci-fi drama from the legendary Nigel Kneale, The Year of the Sex Olympics, which effectively predicted the rise of Big Brother and Love Island back in the late 1960s. Other April titles include The Best of the COI, a Blu-ray compiling the highlights of the Central Office Of Information's public information films and the next instalment in the British Transport Films series, with Volume 14 arriving on the same date (April 20). A fourth April titles sees Peter Sellers in top form in the 60s satire The Battle Of The Sexes from director Charles Crichton (The Lavender Hill Mob). Into May it has Mark Cousins' Women Make Film, a four disc Blu-ray set subtitled A New Road Movie Through Cinema, an epic look at women in film, assessing 183 works. Also in May are releases tying in with the BFI's Japan 2020 season, with The Flavour of Green Tea Over Rice and a Blu-ray first for anti-establishment avant-garde classic Funeral Parade of Roses. More from Japan in June with a new 4k restoration of the classic Ozu title Tokyo Story, plus a box set featuring a trio of films by the legendary Takeshi Kitano (Sonatine, Boiling Point, Violent Cop). June is rounded off with Friendship's Death, a 1987 BFI funded film by the late Peter Wollen, featuring Tilda Swinton, whose career is being celebrated by the BFI in April with a major retrospective and The Guinea Pig, a Boulting Brothers classic from 1948 starring a young Richard Attenborough. And the BFI has even moved into July, with a release for Jessica Hausner's first English language film due for theatrical release next week, the Ben Whishaw-starring sci-fi flick Little Joe, which Empire has called a "gloriously offbeat sci-fi indie". Cannes saw the film's director nominated for the Palm d'Or and Emily Beecham win Best Actress.
---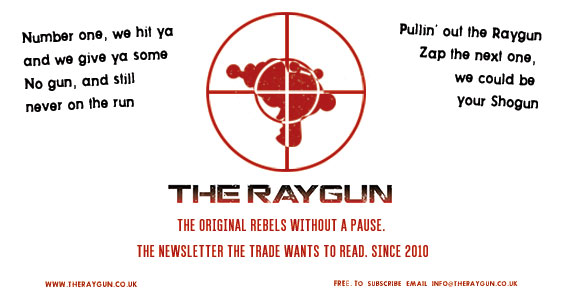 ---
Also adding to its forthcoming slate via social media, with all the resultant interest, chatter and, crucially, pre-ordering was Powerhouse's indicator series, which has unveiled its titles for releases for April to add to its burgeoning roster of titles and its ever-growing reputation, Latest on the block from the company includes a slice of classic undersign drama and another of its ambitious box sets featuring one of Hollywood's finest ever directors. Unveiling the line-up, Powerhouse's Sam Dunn said: "We're delighted with how this month's new-release announcements have been received by folks on social media and in the forums. Our John Ford at Columbia, 1935-1958 box set finally collects some far-too-rarely-seen works by the legendary filmmaker, while The Strange One, starring Actors Studio greats Ben Gazzara and George Peppard, is a powerful, but sadly little-known drama about the abuse of power within a military establishment. We were incredibly fortunate to be able to interview The Strange One director, Jack Garfein, shortly before his passing last month, and we very much hope that this release will be a fitting tribute to his memory."
One of our favourite films of the past 12 months, and the best at last year's London Film Festival, arrives in stores on Monday February 17 courtesy of the consistently excellent Picturehouse Entertainment label. Monos is a truly international production, filmed in Colombia, with American backing and music from Brit-based Mica Levi, whose score for Under The Skin was equally acclaimed. It arrives with the usual glowing reviews that Picturehouse regularly manages to achieve for its releases. Commenting on the upcoming release, Nick McKay Head of Distribution for Picturehouse Entertainment said "Monos is a truly outstanding film. Alejandro Landes delivered a stunning piece of cinema that astounded critics and audiences alike last year. With yet another unforgettable score from the colossally talented Mica Levi, this film is a genuine must see."
Out on Monday from Asian film specialist Third Window Films comes a passion project from the label's founder Adam Torel, The Legend Of The Stardust Brothers. He has pulled together this most cult of all cult films in a director's cut for a high definition release more than 30 years after its original release. Here's Torel, discussing the project and thinking behind the release. He said: "The Legend of the Stardust Brothers has been a real personal project of mine. Despite it being by all sense of the word a cult film, it's very hard to release a truly cult film as most all instances of cult film distribution are 'mainstream' cult films (they're cult films which already are well known worldwide as cult films). In the case of Stardust Brothers, a long-lost Japanese musical featuring crazy animation, zombies and everything-in-between, inspired by Phantom of the Paradise and Rocky Horror plus directed by the son of Osamu Tezuka (Japan's Walt Disney and creator of Astro Boy), it's so unknown (both in Japan where it bombing on initial release meant all people involved with it chose to totally forget it, plus never ever received any screening outside of Japan), that it took a huge amount of work to make it 'mainstream' and therefore 'cult'. After convincing the director a few years ago to let me help get the film's magic out to the world, I worked on the remaster then made subtitles, dcp, etc., and then for the past two years I've been bringing the film to various film festivals and working on PR to generate buzz. I even got the film into the Alamo circuit of cinemas in the US. Now, after 35 film festival screenings worldwide, and 35 years since its original release, The Legend of the Stardust Brothers is now available on home video! Great extras (we made a new interview with the director plus managed to find the original Making Of), plus the amazing CD soundtrack is included to make a package that is aimed at keeping the physical media flag strong and entice people to have it in their homes for future generations! The film has been waiting patiently for 35 years, so hoping a great release will allow it to make its way into real 'cult' stardom."
---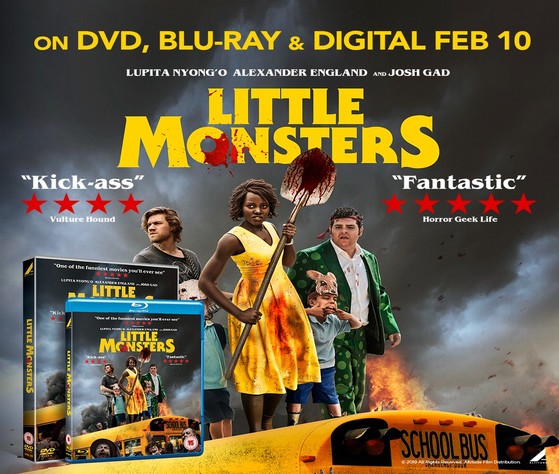 ---
The European Film Market at Berlin is providing the launchpad for the next outing from Sylvester Stallone, with Sly's recent success with Rambo Last Blood showing that the star is far from past it. His latest is Little America, which many are tipping to be one of the most sought after titles at the EFM this year. Set in a dystopian future, where America is a war zone and many of its citizens have fled to Little America, a walled city within the city of Hong Kong, Stallone is a former Army Ranger hired to track down a billionaire's missing daughter… Michael Bay is executive producing.
Indiana Jones could be cracking the bullwhip again sooner than many thought after Harrison Ford this week talked about the imminent filming of the next Indiana Jones outing. Indiana Jones, 5, as it is currently dubbed (Indiana Jones and The Neverending Stories About The Fifth Instalment might have been better) has been on the cards for an eternity, but now, with Steven Spielberg back on board, it's moving ever closer. Ford told TV interviewers that he would start filming in "a couple of months". Every film website is now taking this literally, reporting as fact that it is definitely starting in April. Stay tuned for more…
Disney is going back to Agrabah again, as it looks as if a sequel to Aladdin, its live action remake of its own animated adventure, is on the way. Whether it will itself become a remake of one of the two DTV animated sequels that Disney made in the 90s or a new property entirely is not quite clear, but we'd plump for the latter. Little else is known yet, but Disney is certain to want the key cast to return. It is already said to be looking at the possibility of spin-offs from the property for its Disney+ streaming service…
This army life is killing me…
We can see right through this…
Wes Anderson's made his film again…
You're on The Raygun newsletter mailing list, which has been running for eight years, because you requested it, have been recommended to us or sent us emails. You can unsubscribe at any time, if you're daft, using the link elsewhere or by emailing as below. But of course, you don't want to do that, do you? We don't share your information with anyone else, we don't like cookies and we're the good guys. We care because you do…
To subscribe to The Raygun newsletter, please email
info@theraygun.co.uk
with subscribe in the subject matter
To unsubscribe, email

info@theraygun.co.uk

with unsubscribe in the subject
For editorial or advertising queries, contact

tim@theraygun.co.uk