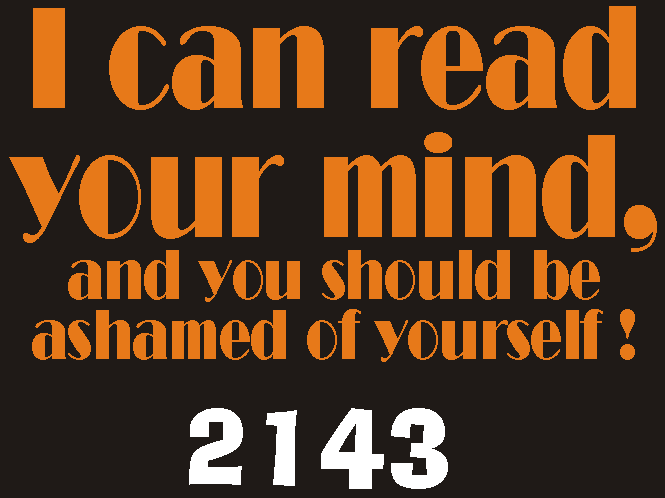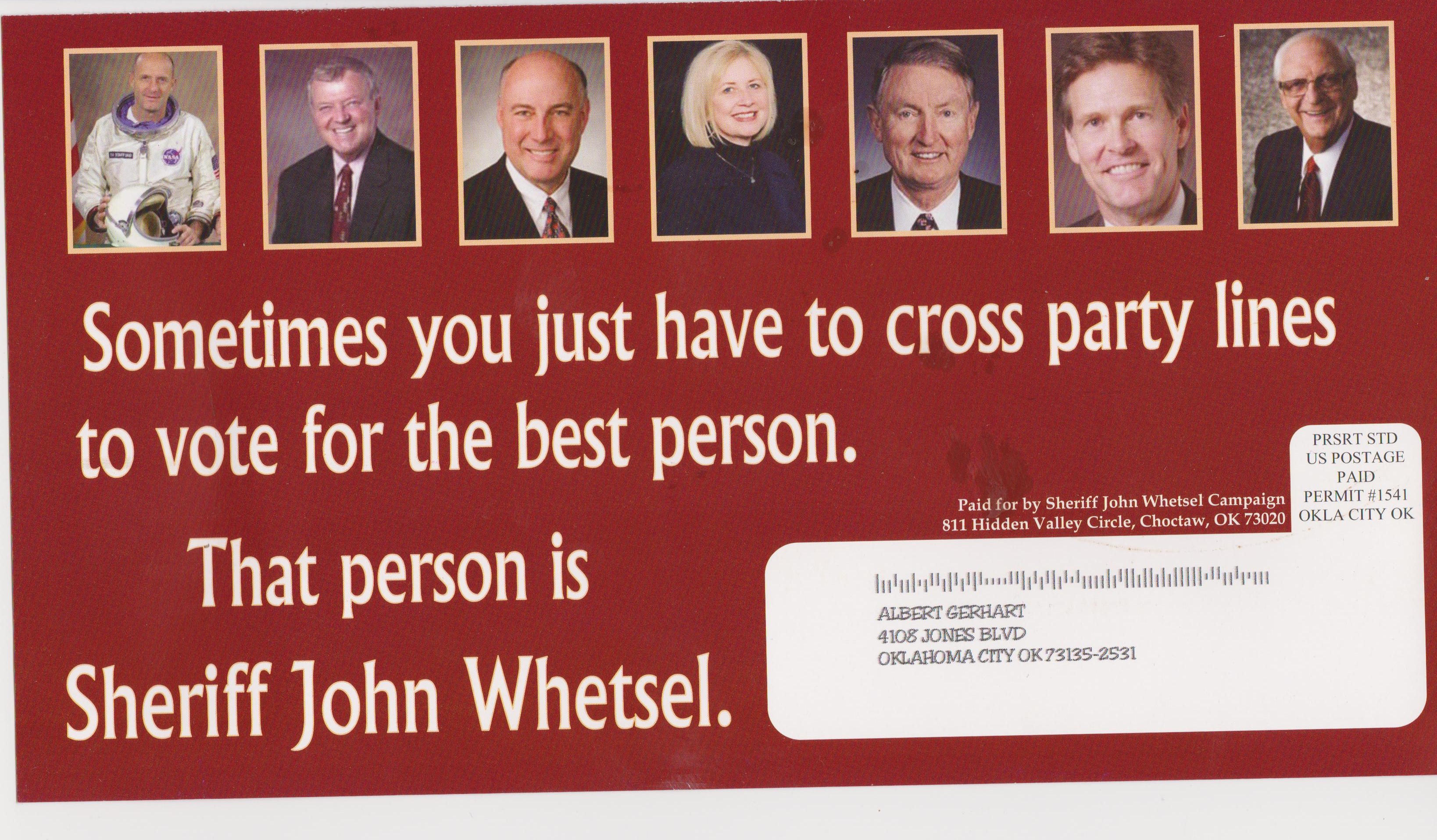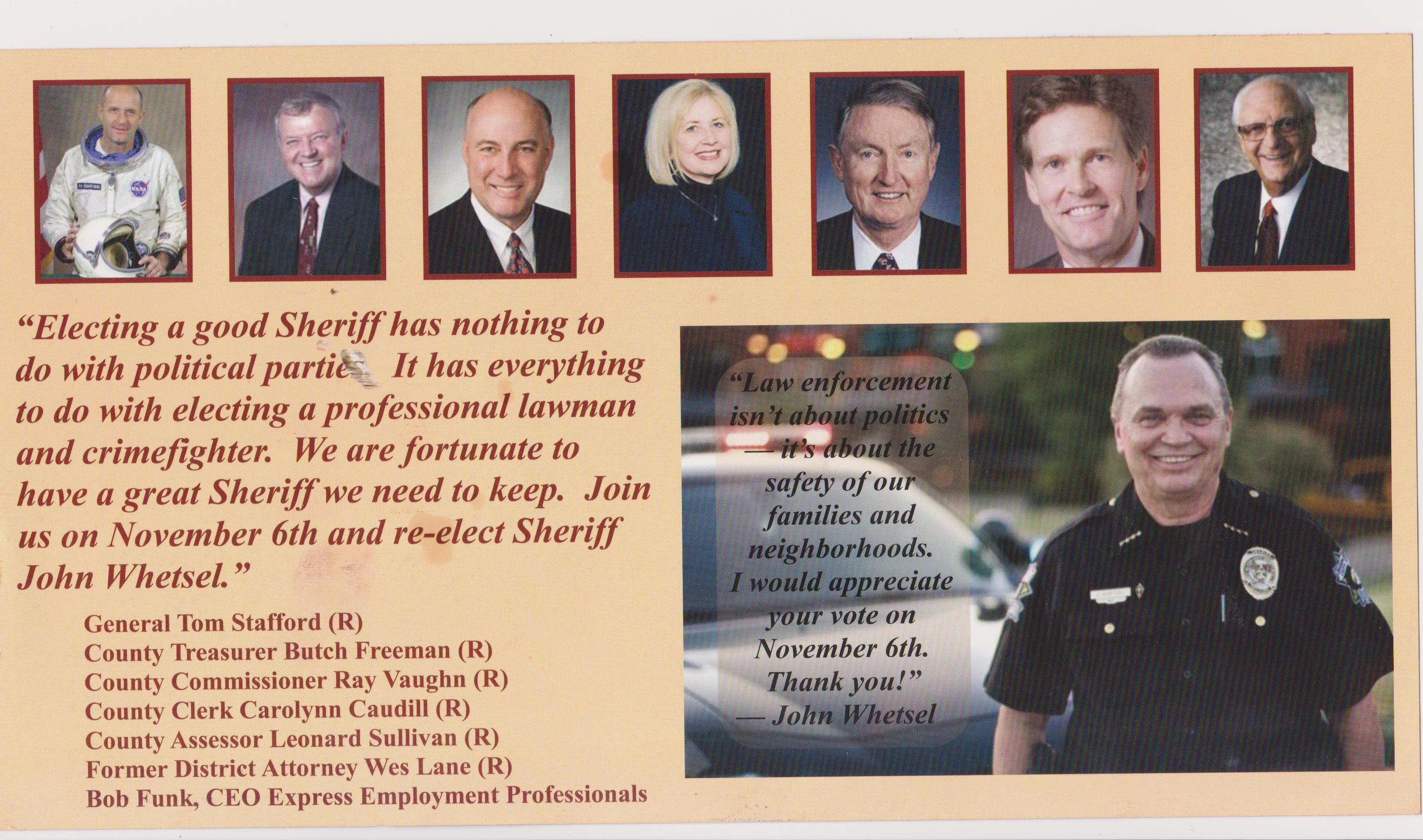 By Ms PM
So, what's all the hoop-la about with this article that was written last year? Hopefully it will shed some light about a journey that Constitutional sheriffs have been on and how important the upcoming Sheriff race is and the impact it will have here in Oklahoma. You have a very clear choice of which path Oklahoma will take. You can vote for incumbent John Weasel, the big government boob or Darrel Sorrels who follows the Constitution that protects your rights as the Founders set in motion. The impact that a Constitutional sheriff has in your daily life is by far one of the greatest gifts our Founders gave us. Knowledge of this and electing the right person can provide peace when you sleep at night.
As it states here, Sheriff Greg Hagwood from Plumas County California says "A giant has been awakened, and they didn't count on that," meaning the federal bureaucracy. There is evidence of psychological conditioning coming from the federal level aimed at state, county and city law enforcement.
Simply put, Sheriff Weasel and his court house allies like big government poking its fat nose into your business are all for stomping the Constitution and bit by bit removing your rights as "they" see fit. Sorrels is in line with the sheriffs' this story is about. This election should be a no brainer, but, you can always count on uninformed voters listening to those righteous Republicans and then chopping off the hand that feeds them then whining about the outcome later. If in doubt, do your research.
Sheriff Tony DeMeo of Nye County Nevada shows how, by following the Constitution and The Bill Of Rights, he was able to stop the federal government from illegally trying to claim rancher Wayne Hage's water rights and seizing his cattle. The 3 part video is excellent. Please watch it and learn.
When the feds were threatening DeMeo, he diffused the situation with facts and knowledge of the rights of people that he took an oath to protect. His comment to the feds was that "my swat team will meet your swat team," and it was enough for them to back down.
As former Graham County Sheriff Richard Mack would say:
"The sheriff is the highest law enforcement authority in each county.
The sheriff, who upholds his oath of office, can protect the citizens, in the county, against un-lawful harassment of federal agents, who have no Constitutional authority outside of federal property, their jurisdiction."
Sheriff Mack doesn't say a sheriff "has" to uphold his oath of office, only that a sheriff "who" upholds his oath of office, "can" protect the citizens. Sheriff Weasel will not be a "who" therefore he is incapable of protecting the citizens that elected him. We have information on Weasel in back issues of our newsletters that shine a bright light on his unethical shenanigans which will include, upon re-election, a matching federal government over reach of power he will freely give himself. He will continue doing what he has always done if unchecked by apathetic voters.
Back when the Sooner Tea Party and the OCA hosted a Freedom Convention at the Spring Lake Metro Tech Center with Sheriff Mack as the headline speaker, the sole intent of being able to inform the public of the power a sheriff holds, but the conference was met with the typical apathy and turnout was low. There were few Tea Party folks as well. When there is a clear, lawful path to stop government tyranny, one would think that all the citizens complaining about the problems facing our Country would pile on board the freedom train and ride it to the end. Human behavior appears to always have time to complain and rarely takes the time to find solutions. A very sad reality but another reality, and a bright spot, there are those that will not give up.
The handful of GOP precinct officials expressing outrage about Republican elected officials acting as Co-Hosts for Sheriff Weasel's re-election and asking for censure of the elected Republican officials is nothing short of a glorified wedgy sending the "gang" to a corner with their bag of candy. They would have more than enough time to pull their panties out of their cracks as they suck on the lolly-pops. They still have their job and the citizens pay them their full salary for unethical behavior. If they were decent folks this would never have happened.
Why does anyone think corrupt politicians, as these Republicans are, give a second thought about their practices? They are there for their gain and power. Voters are a tool to be used for their election.
How can there be any wonder why Oklahoma government continues to cock-a-doodle-do with little consequence?
Sheriff Weasel, we can only hope Oklahoma voters are engaged enough to show you that your days are numbered. It will be a great day when you can crawl back into the hole from which you slithered.
"Those who expect to reap the blessings of freedom, must, like men, undergo the fatigues of supporting it." Thomas Paine September 11, 1777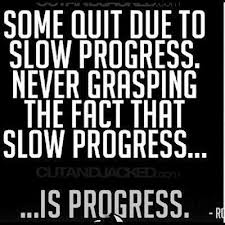 A Step In The Right Direction Doesn't Have To
By Ms PM
Here is another short primer on the November State Questions:
State Question 758
The word "fair" in fair cash value of property will inevitably send up red flags. Whose "fair" is used for the definition? Okay, the definition comes from those who have something to gain, like your money to run the bureaucracy of which those in charge have a torrid love affair. Has anyone noticed that home values have gone down but taxes go up? Every single year because the reality is that even if property values plunge the court house gang just resets the millage to meet their budget wishes. This is why it becomes increasingly difficult to trust those money grubbers for the truth. The step in the right direction is that instead of the 5% increase, we get 3%. Next year we need a bill that limits millage but a yes vote on SQ 758 is needed.
State Question 759
This State Question does not allow affirmative action in employment, education and contracting. Here is the obvious catch; Affirmative action is allowed when needed to keep or obtain federal funds. Leave it to the Big Boys that wrote the bill to stomp all over state sovereignty in order to be enticed by the almighty dollar from the feds. Sure, these state representatives roll over on their bellies and take it from the feds instead of acting like real men and fighting for the sovereignty the citizens have a right to have. The step in the right direction is that you will not be denied work in some instances. As an example, the employer you seek employment from would not have to hire someone based on ethnicity because of affirmative action. Instead they can fill the position with someone that would simply be a qualified employee. A yes vote is needed.
State Question 762
Why would citizens want to decrease the power and authority of the Governor by removing the Governor from the parole process of nonviolent offences? No citizen is allowed a say in the definition of "non-violent offence." How can a Governor effectively govern when they have no say? The Governor appoints three of the five Board members and would not be held accountable for any bad actions by the Board. This State Question enlarges the power and authority of the Parole Board by allowing the Board to grant parole. The citizens have no say as to the appointed Board Members therefore someone must be held accountable for Board decisions. Tag Governor Fallin, you're it. A no vote is needed.
State Question 764
Another Board of unelected money grubbers looking for ways to acquire, spend and waste more of your money. A great way to achieve this is to pass another bond. Attention folks; The legislature would provide for methods for issuing the bonds. The Legislature would provide for how the fund is administered. Three big questions. Is this the same scenario used for passing Obamacare? We have to pass it to see what's in it? And in this case, what will be the new fee, or tax to float this sinking boat? Opps, too late to worry about that once it is passed. A no vote is warranted.
State Question 765
This one is confusing but only if you listen to the blowhards trying to say that the State Question really doesn't mean what it says. It says; It abolishes the Oklahoma Department of Human Services, the Oklahoma Commission of Human Services and the position of Director of the Oklahoma Department of Human Services. Jason Nelson says that despite the wording of the question, which says it "abolishes" DHS it actually means that it would not "abolish" DHS, only the commission. It might be appropriate to send this one back to the legislature so they can do the job right the second time. A no vote for sure.
State Question 766
As it stand now only some intangible personal property is exempt from ad valorem property tax. This State Question would exempt all intangible personal property from ad valorem property tax. The step in the right direction is to correct their wicked ways, which this does. A yes vote.
Just remember, no on SQ 762, 754, and 765.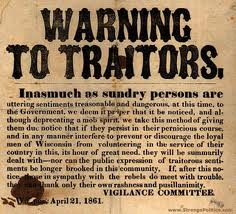 Oklahoma County Precinct Officials Call for the
Censure of Oklahoma County Elected Officials
The court house gang at the Oklahoma County Court House has violated the rules of the Republican Party by endorsing the Democratic candidate for Sheriff, Sheriff Whetsel. The first report was from AxXiom for Liberty on the 15th of October.
The second report we got was from the Otter Limits Blog also on the 15th of October. You can read their report here.
As these reports exposed several Republican officials, we decided to do separate stories on each official. We will begin with Oklahoma County Commissioner Ray Vaughn.
Vaugh stands accused of violating Rule 19 (G) 4 of the Rules of the Republican Party which allows for the removal of any "officer, committee member or delegate of any organization, committee, delegation, or unit of the Republican Party" for "publicly supporting or endorsing an opponent of candidates of the Republican Party." By his endorsement of Sheriff Whetsel, as indicated in the reports above, Commissioner Vaughn violated this rule. He was listed as an Honorary Co-Host at a fund raiser for Sheriff Whetsel on October 10th of this year.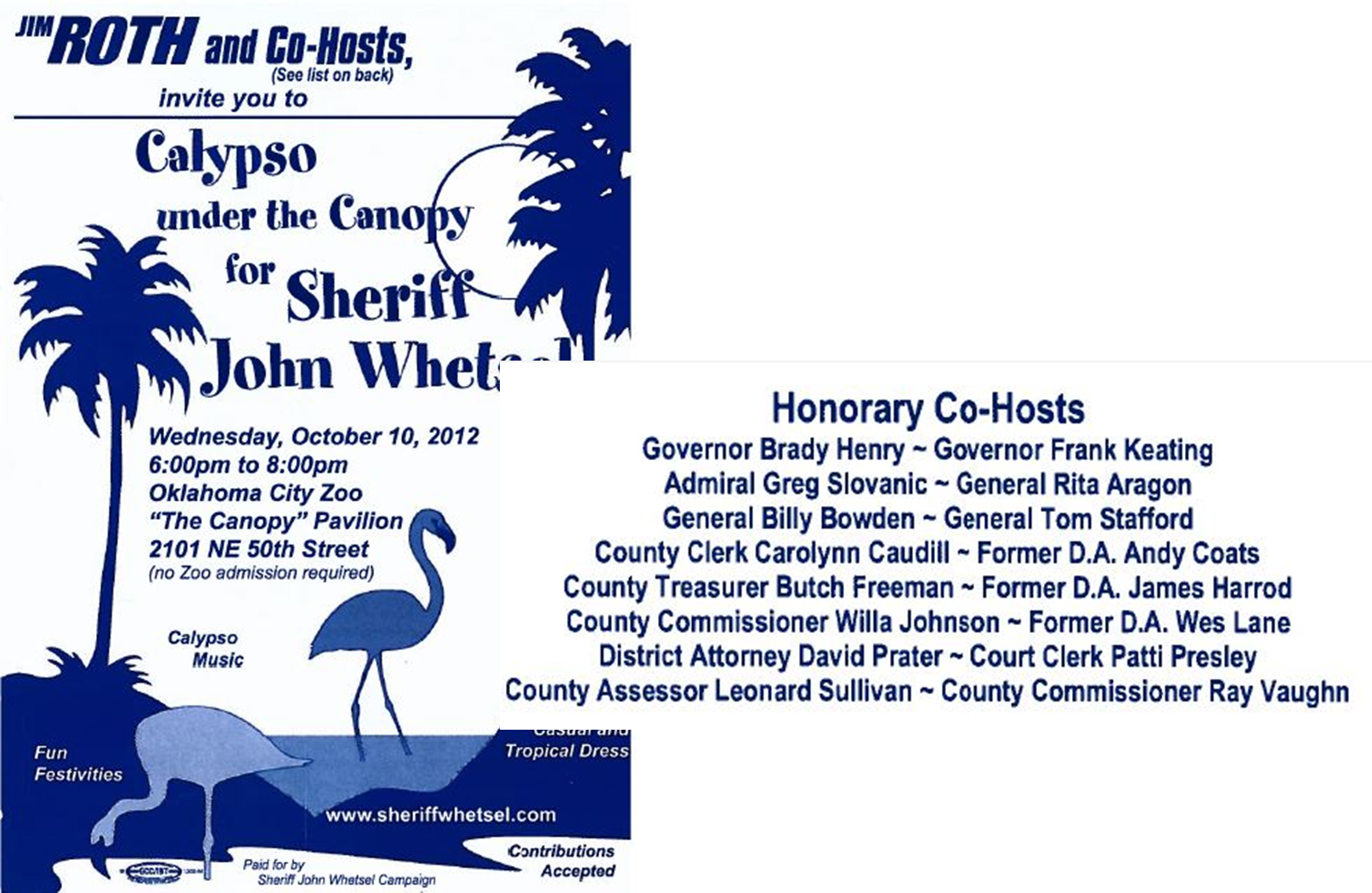 Commissioner Vaughn's credibility is further called into question by supporting a candidate who is currently alleged to be under investigation by the OSBI and the FBI in regards for the illegal use of county detention center inmates to assist with the manufacturing of his campaign signs. Is this really the type of individual that should represent the county residents and see to it that our infrastructure is maintained? We think not.
We began our investigation by going to the Oklahoma Ethics Commission web site to check on Vaughn's campaign finances. There was nothing there, it turns out that the law has changed recently and the last time Vaughn ran he filed paper reports that require a trip to the Ethics Commission to access.
We next went to www.votesmart.org to see if any information was available. All they had was his name. NO other information was available. We then went to www.opensecrets.org to see if they had any information. We drew a blank there also. We next went to www.followthemoney.org and finally found some information. According to them Mr. Vaughn collected an individual donation of $250.00 during his 2010 campaign. This is totally unbelievable that this information isn't out there in public view.
We were unable to find a web site for Commissioner Vaughn, so we went there www.oklahomacounty.org/district3 and took a look at what information was available there. All I found was a biography page bragging about what he had accomplished while he was in office. There was nothing there about what his plans were or how he planned to accomplished things in the future.
We then did a Google search of the Commissioner to see what we could find. All we could find there were things like his Endorsements of political candidates and an article where after six years in office he finally managed to help get the county jail accredited here.
This accreditation, oddly enough, comes six weeks before a heavily contested election for a member of the Court House Gang. It calls into question the legitimacy of that accreditation.
The precinct officials of the areas in Commissioner Vaughn's have called for his censor. We take it one step further. We call for his resignation immediately. Commissioner Vaughn is a RINO Republican who is a true embarrassment to the Republican Party. He needs to go back to his primary job as an Attorney. At least there his b___ s___ will not harm the voting public.
Here are all the House members in two
fifty member blocks of email addresses
. Use Bcc in your email address header and email fifty of them with one email yet they won't know who else got the email.
Rem
ember to strip the unsubscribe link before forwarding this newsletter to prevent someone from taking you off our list! Use our forward this email link at the top of the newsletter to prevent being accidently unsubscribed.
Money is always needed for printing costs, postage, sign materials, and robo call costs. We are tightfisted; we will spend your hard earned money wisely and frugally as we do our very best to clean up Oklahoma politicians so we can begin to clean up our country.
You can donate by sending a check to Sooner Tea party, 358 North Rockwell Ave, Oklahoma City, OK, 73127 or visit Soonerteaparty.org and use the Paypal donation button.