TRADE HIGH FIVES FOR HMV…
…BASE GETS BEHIND THE RETAILER
"MEGA" DRIVES DIGITAL SALES
INDUSTRY REACTION TO NEW CAMPAIGN
PREDATOR STALKS THE OPPOSITION
…LIONSGATE DOES US A FAVOUR
BBFC LAUNCHES NEW GUIDELINES
NETWORK'S BEST OF BRITISH
SUPERMAN REIGNS AT CINEMAS…
…AS AQUAMAN MAKES A SPLASH
QUOTE OF THE WEEK
TRAILERS OF THE WEEK
---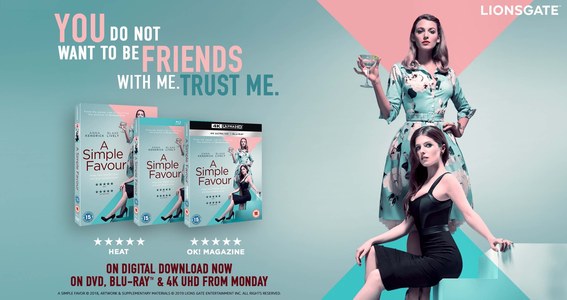 ---
If you can't read this newsletter or see the ads, please click here. We've been away for a few days for half term, hence the late running…
It was a good week for… BASE has been busy, and the awards are on the way…
It was a bad week for…The Facebook page of a site offering tips to allow viewers to watch illegal content via Kodi boxes, shut down after Sky complaints…
BASE has been ridiculously busy this week, announcing a new initiative to help boost business trade-wide, has also started the conversation about this year's BASE Awards and has also been out defending HMV and pushing not only its credentials, but its importance to the industry and the wider film business. We'll start with the latter, given too that the retailer is heading towards what could well be a satisfactory outcome for many. BASE's press release and background material covering the importance of the retailer must be seen in part as a way of hitting back against online criticism, snipes and feature articles from journalists and publications who should know better (we're looking at you at The Guardian, again). It certainly gives ammunition to anyone wanting to hit back at the "physical media is dead, get over it" comments and brickbats thrown at anyone speaking up for the retailer. Under five bullet points, it goes into forensic detail on "five reasons we need HMV". These include the resilience of the physical disc market; the chance to browse and make impulse purchases; the growth of 4K UHD; how discs "still have universal appeal" and how one in five 16 to 24 year olds bought discs in 2018 and the groundswell of affection for the retailer following its fall into administration (it pointed to a far superior rejoinder in The Guardian, after it came under fire for its dismissive feature).
Comment to support HMV in the missive from BASE came from key industry figures. Ian Foster, md at Universal said: "Impulse purchases add significant value to the physical market, and HMV, accounting for one in three impulse entertainment buys, plays a huge role. For this, and many other reasons, HMV's place on the high street is vital for the category and we are very keen to see a positive outcome." Robert Callow, director, Spirit Entertainment said: "HMV has for many years been at the heart of the physical entertainment market's DNA; the depth of range, level of service and knowledge of staff is phenomenal. In a declining market HMV showed growth for Spirit partners in the last 12 months, such as ITV and Acorn, by offering the consumer an opportunity to browse their vast catalogues."
So what news from the retailer? Well, it appears as if the bids are in, with about three key ones currently being assessed not just by the administrators at the retailer, but other key figures too, including suppliers and distributors. The three serious bids are being kept under wraps, but rumours swirling around suggest that the likes of French music and video giant Fnac, the closest relation to HMV in France, Mike Ashley and Amazon are are in the running. In a statement, Will Wright from administrator KPMG said: "Since our appointment as joint administrators, we have received significant support from key stakeholders, including employees, suppliers and creditors, as we have endeavoured to trade the HMV business. We'd like to thank everyone for their support during this time, in what remain challenging circumstances. We can confirm that a number of offers on various bases have been received, and we now need to evaluate these further over the coming days. Given the commercially sensitive nature of this process, we will not be providing further detail at this time. We will continue to endeavour to trade all stores while discussions with all the relevant stakeholders continue." HMV staffers we spoke too were cautiously optimistic, although they further noted that they had been here before, so weren't celebrating yet. Fingers crossed for the retailer…
---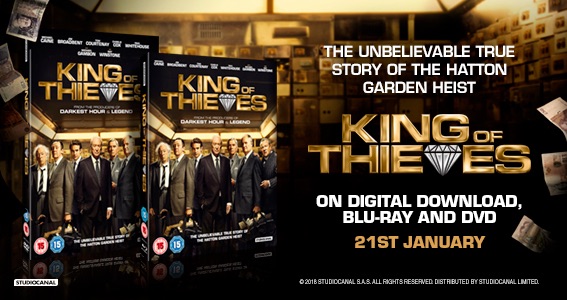 ---
More from BASE: Monday January 21 sees the organisation, in partnership with the Digital Entertainment Group Europe launching a new consumer campaign under the banner of Mega Movie Week. The seven-day thrust involves the likes of BBC, eOne, Fox, HBO, Lionsgate, Paramount, Sony, Studiocanal, Universal and Warner offering a whole raft of releases to download at special prices for one week only. Participating digital retailers include Sky Store, Amazon Prime Video, iTunes, Google Play, Rakuten TV, BT TV Store, PlayStation Store, Xbox and Chili. The push is aimed at encouraging consumers to trial digital ownership and also get back into the habit of buying films. It will include broadcast, digital, social and print elements, with a major PR push and influencer activity. The retailers will be supporting it too across their own platforms and elsewhere. Liz Bales, Chief Executive at BASE, said: "The video category continues to offer audiences a huge degree of flexibility when it comes to ownership and consumption of physical and digital home entertainment products and we know that millions of us enjoy having access to a library of titles we love. Within that, digital ownership is growing in popularity thanks to the fact that one can access that library at home or on the move and our hope is that Mega Movie Week will bring those benefits to audiences who may not otherwise be engaging with the category." Robert Price, chairman of BASE and md, Twentieth Century Fox Home Entertainment UK added: "Mega Movie Week represents an unprecedented collective vision from across the category to embrace an opportunity to capitalise on the growth of digital transaction seen in 2018 by encouraging engagement with a limited time offer. With most of us spending more time at home in January than at any other time of the year, the campaign is the perfect way to drive engagement with the ease of digital purchase and to increase awareness of the benefits it offers as just one way of ensuring access to the latest and greatest titles when and wherever you might be."
Further comment for The Raygun came from Mark Horton, marketing director at Fox, who said: "As an industry we are constantly driving consumption of our content in all formats. We want the consumer to have choice and for us to make that choice as frictionless as possible; the consumer experience has to be great. As a collective from across the industry we felt the time was right to introduce new consumers to the digital experience. The functionality and merchandising of the key digital platforms now offers a great experience for the digital movie consumer and we wanted a new audience to experience this. The focus and collaboration from across the industry to execute this activity and deliver this goal has been tremendous." On the retail side, Rakuten TV's Marcos Milanez, EU general manager, said: "We are very excited to be collaborating with studios on Mega Movie Week to help educate consumers to the wonders of digital ownership, giving users the possibility to enjoy the best cinematic experience with the latest Hollywood releases and the best technology, from the comfort of their sofa, at just the touch of a button."
And finally from BASE, the association this week announced the diary date that we've all been looking forward to, in the shape of the the BASE Awards 2019. It has confirmed the event will be taking place on June 6, with the bash happening once more at its recent home of Tobacco Dock, Wapping, east London. It has tweaked the awards and added a new one, with the PR and Publicity Initiative now being open to PR companies and agencies themselves as well as distributors. Documentary films are now included in the TV award, while the Special Interest gong will take in children's, sport, music and comedy sectors. The campaign of the year award for film with box office of more than £15 million will be capped at £24.99 million, and a new gong covering film that took more than £25 million at the UK box office being introduced. Entry forms are now available here and must be in by February 15. BASE ceo Liz Bales said: "Entering the BASE Awards' 39th year, we invite our colleagues to showcase their best and brightest achievements of the past 12 months by submitting their entries for 2019. The addition of a new award and the simplified submission process allows the Awards to continue to spotlight excellence and innovation across the whole of our vibrant industry. A highlight of the year for the video category, we hope you'll save the June 6 in your diary and are poised to buy tickets for a night honouring the very best of the industry this year."
Loosely BASE-related, but not entirely, is the unveiling this week of the Official Film Chart and there was a strong showing out of the blocks for Predator, the latest revival of the long-running alien space monster franchise. The film topped the charts, unveiled on Wednesday January 16, after just two days of availability, ironically knocking a wildly different Fox title, The Greatest Showman, off the top slot. It comes ahead of the film's physical release and Fox senior product manager Lisa Penna said: "We're absolutely thrilled with the early Digital Download sales of The Predator, proving there is still a strong appetite for the franchise, from super-fans to new action-fan converts alike. We kick started the campaign in December with an irreverent Predator Christmas special, delivering an incredible organic reach of over 3 million. We then catapulted The Predator into January with action-fuelled A/V, pushed heavily across social, digital and VOD channels, backed by a strong partnership with Sky. We had solid Instagram presence for our digital launch, partnering with footballing internet sensations The F2 Football Freestylers to produce a content piece which has been viewed by over 180k fans and rising. We're excited to see how the numbers track as we now enter into the mainstay of the media campaign." Other new entries included a brace for Signature, including Siberia and 12th Man at numbers nine and 18 respectively, while the arrival of Glass in cinemas gives a major boost to Unbreakable, back in at number eight…
---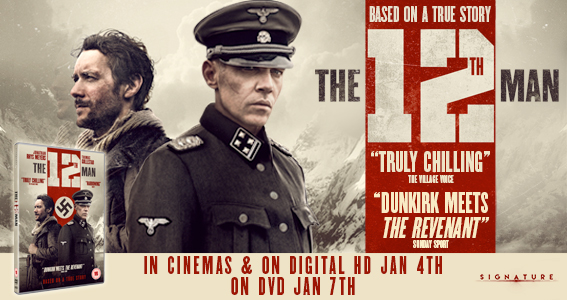 ---
Thursday evening saw our roving reporter head over to The Southbank to the swish Sea Containers hotel for an evening courtesy of A Simple Favour, aping the lifestyles of Emily (Blake Lively) and Stephanie (Anna Kendrick) for a full on pampering experience, of style, fun and mystery with a twist. From hair and make-up to massage and a martini masterclass to rival Emily's killer cocktail, it was an evening to remember. Lionsgate were host to this prestigious affair for the home entertainment release of A Simple Favour arriving on DVD on Monday January 21 and available now on digital download. There were influencers galore and some key reality stars from the likes of the ubiquitous TOWIE taking advantage of the numerous treatments on offer, delicious canapés, selfie booth and views across London and to get a real taste of the lifestyles of the film's 'best friends'. You can see some of the coverage the event has already picked up here. Commenting on the event, Lionsgate's Beth Hall said: "A key piece of publicity activity was an exclusive, intimate launch event, recreating "Emily's home" at a top London hotel for beauty, lifestyle and fashion influencers alongside media to enjoy. The interactive event included treating guests to a range of bespoke beauty and entertainment experiences; learning the lifestyle secrets of the film's effortless leads whilst creating a sense of intrigue around the film." You can see a snippet of the coverage here.
More on A Simple Favour (it's a cracker of a film, incidentally, and works a treat as a home entertainment option), on the rest of the marketing campaign and here's the company's Beth Hall said: "We have executed a female-focused marketing campaign as classy as the film's two lead stars, Blake Lively and Anna Kendrick, from the packaging through to the AV materials. Our strategic media campaign focuses on digital, enabling us to reach all facets of our target audience - from fans of thrillers, to fans of the cast and fans of vlogging content - with our stylish, bespoke creatives."
---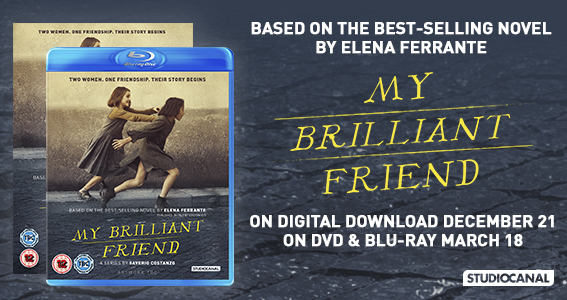 ---
After a consultation with some 10,000 members of the public, the BBFC has unveiled its new classification guidelines. With almost everyone surveyed saying age ratings are beneficial (97 per cent in total), the consultation further revealed that with more than nine out of 10 members of all ages, and 95 per cent of teens, saying they should be consistent across cinema, DVD and streaming services. As BBFC ceo David Austin said: "Over the last five years the way we consume film and video has changed beyond all recognition. That's why it's so important that there is consistency between what people watch on and offline. The research shows that parents and teenagers want us to give them the information and guidance that they need to view what's right for them." New areas of concern include real world scenarios, such as terrorism, suicide, discrimination and self-harm were troubling for many, with the new guidelines reflecting this. Violence of a sexual nature and the strongest sexual references, what the BBFC called the 'language of pornography'. Austin added: "We're here to listen to what people want, which is why they trust our age ratings. So it's encouraging to know that we've been classifying content in line with what people want and expect when it comes to difficult themes around credible real life scenarios. We also know that people are more comfortable with issues such as action violence, if it's in a way that they are expecting – such as a Bond or Bourne film. We are updating our standards around depictions of sexual violence and very strong sex references to reflect changes in public attitudes." The new guidelines come in at the end of February, expect more on this in the weeks to come.
The BFI has been working on a brace of lavish box sets, the kind that the organisation does so well and these two, due on January and February respectively, are exemplary. First up, on January 28, there's a set devoted to the television output of the playwright, while February sees the next instalment of its mammoth Derek Jarman sets. The BFI's Ben Stoddart said: "The BFI's release of Pinter at the BBC is all set for release on January 28 and it's really fantastic to finally make these wonderful plays available to audiences. There are always hurdles to overcome when releasing material of this type and it's taken a long time and a lot of effort to bring the collection together. From early productions like 1965's Tea Party to his overtly political work that includes Hothouse and Mountain Language, this collection showcases just some of Harold Pinter's astonishing output. The set also includes substantial interviews with the legendary playwright as well as some rarely seen animations by Canadian director Gerald Potterton (Heavy Metal)."
On to the Jarman, which collects the later works of the acclaimed British director, including some long unavailable works, as the BFI's Ben Stoddart explained. He said; "February 25 sees the release of the long-awaited Jarman Vol.2, a six-disc Blu-ray collection that features the iconoclastic director's last 6 features, all of which are debuting in HD in the UK. To be able to include long unavailable titles like The Garden and Blue is really exciting and managing to secure the rights to 1991's Edward II is something that fans have really responded positively to. Complete with a 100-page book and over 20 hrs of additional material, including the posthumously released Glitterbug, the release is a truly epic one. It's a true pan-BFI production with producers, curators, archivists and our technical team all going above and beyond the call of duty. The release is dedicated to the memory of Derek's former companion Keith Collins who sadly passed away in 2018. Without his generous help and support neither volume would be as fantastic as they are. Five of the six films will also be available on iTunes day and date with the Blu-ray."
---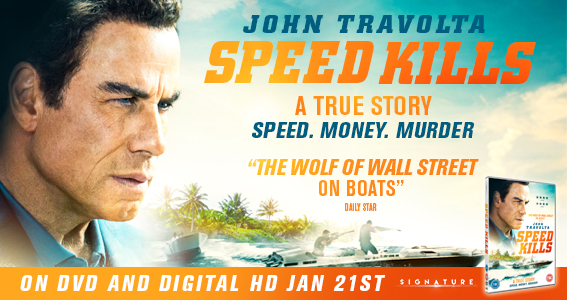 ---
Meanwhile, some interesting news from Network Distributing, which has inked a deal with Studiocanal that will guarantee a whole raft of films heading to the indie's excellent The British Film imprint. Under the banner of The British Film: Phase II, Network is planning to add to the 400 titles already collected on the label, kicking off in January with Man About The House and Till Death Us Do Part, with more TV spin-offs in the shape of two films based on the Sweeney, as well as The Likely Lads and plenty more. Additionally, and as Network noted, "excitingly", the deal will now take in vod as well as physical media ,with Network aiming to keep the quality as high as possible. Network md Tim Berddows said: "We are thrilled to continue our relationship with Studiocanal for our successful The British Film home-entertainment imprint – this new phase of releases further bolsters our eclectic range of classic British cinema and keeps our in-house re-mastering studio busy, bringing the best quality HD transfers to market."
On to 101 Films, which has just announced the next addition to its excellent Black Label range of titles, with the VHS classic Class Of 1984 joining the ever-expanding line-uo of titles on the boutique imprint. Commenting on the selection, 101 FIlms' Tim Scaping said: "We're delighted to be releasing Class of 1984 on Blu-ray for the first time in the UK, it's a true exploitation classic with enduring cult appeal, and still genuinely shocking in its intensity. It's a perfect fit for our Black Label. The release includes a brand new, thoroughly entertaining career-retrospective interview with legendary writer Tom Holland, who also brought us Fright Night and Child's Play, among others."
"You can't keep a good superhero dead for long," as The Guardian noted this week, referring to none other than Superman, one of the jewels in DC's crown. And after last year's DTV The Death Of Superman, Warner is now readying the eagerly anticipated sequel, The Reign Of The Supermen, for release on physical formats on January 28. And ahead of the release, and before its Tuesday January 15 digital bow, the major screened the feature length animated outing and its forerunner in a special double bill at Showcase cinemas around the country on Monday. The screening provided the perfect platform, with the word of mouth and buzz created further helping. The reviews have been strong, as The Guardian further noted: "After the operatic grandiosity of the live-action movies, this street-level crimefighting is a nostalgic treat." And MovieWeb added: "A superhero bonanza that would kick major ass as live action films. Reign of the Supermen is a fantastic sequel and must-see for DC comics fans."
Also from Warner and its DC stable, the date may not have been confirmed for home entertainment release yet, but Aquaman, the latest live action blockbuster superhero outing, is now the second most successful DC film at the global box office. The Jason Momoa-starring comic book film has passed the $1 billion mark worldwide in terms of revenue, putting it behind only The Dark Knight Rises in DC terns. It's now also Warner's second biggest film internationally and the biggest DC outside of the US, as well as Warner's highest earner in China. All of which bodes well for its UK release. As Ron Sanders, formerly UK home entertainment md, now president of worldwide distribution, Warner Bros. Pictures Group and Warner Bros. Home Entertainment, said: "We're thrilled audiences around the world have embraced Aquaman in such a big, big way. Jason, the filmmakers and the team at DC have delivered a film that people love, and we are so appreciative of their support." Director James Wan added: "Firstly, Massive LOVE and THANK YOU to the fans and audiences around the world. Humbled by the way you've embraced Aquaman and how it has resonated on a global scale. I'll forever be indebted to Jason for turning Aquaman into one of the coolest, cinematic Super Heroes ever, and becoming the gold standard for this character for generations to come. Huge thank you to the amazing cast—Amber, Patrick, Nicole, Yahya, Willem, Temuera, Dolph, Ludi—for breathing life into our beloved characters. And, of course, this movie wouldn't be what it is without the incredible achievement of everyone involved, from the heads of department to every single crew member, who demanded utmost excellence in helping design and create this cinematic experience."
---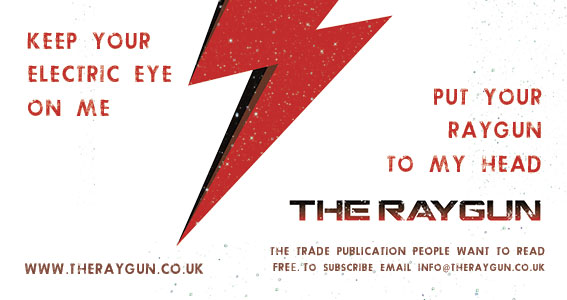 ---
"Online viewing is now the main mode of film consumption – particularly among teenagers. There are now lower levels of awareness among teenagers of the specific age ratings for films they have viewed (due to the less prominent profile of ratings on films that are streamed/downloaded compared to films viewed at cinema/on DVD) and, significantly, evidence of exposure to inappropriate content: 92% of teachers are concerned about the material that their students view online – this is evident in the resulting inappropriate behaviour and language that teachers claim to witness among students. It is of concern that more than half of adults (53%) and 21% of teenagers say that they mainly watch films via 'other' streaming services, including illegal services."
More from the public consultation on the new BBFC guidelines.
Get ready for more impossible missions… Director Chris McQuarrie has signed on the dotted line with Paramount and is said to be working on not one but two new Mission: Impossible films. Tom Cruise is set to return as Ethan Hunt – once he's got the not inconsiderable matter of that pesky Top Gun sequel out of the way – with filming set to start later in the year. The two will be shot back to back, with likely theatrical release dates in both 2021 and 2022…
And, sure as day follows night, Disney has this week announced yet another of its classic animated properties is getting the live action treatment (we should probably have put that in parentheses, as the amount of digital effects in the likes of the new Jungle Book mean it's not really that live). The latest is The Hunchback Of Notre Dame, with playwright David Henry Hwang employed to pen a script based on Victor Hugo's classic text as well as Disney's own 1996 version. No word yet on a release date…
Of course, the real one dominating conversations this week was the news that Ghostbusters is back. And in a unique twist, director Jason Reitman, son of original Ghostbusters director Ivan Reitman, will be behind the camera just like his old man once was. The new film will arrive in the summer of 2020, some four years after Paul Feig's all-female version. Reitman junior noted: "I've always thought of myself as the first Ghostbusters fan, when I was a 6-year-old visiting the set. I wanted to make a movie for all the other fans. This is the next chapter in the original franchise. It is not a reboot. What happened in the '80s happened in the '80s, and this is set in the present day." He also told Entertainment Weekly: "I have so much respect for what Paul created with those brilliant actresses, and would love to see more stories from them. However, this new movie will follow the trajectory of the original film."
This week's most talked about…
Homemade, independent fare…
London gets smashed up, again…
You're on The Raygun newsletter mailing list, which has been running for eight years, because you requested it, have been recommended to us or sent us emails. You can unsubscribe at any time, if you're daft, using the link elsewhere or by emailing as below. But of course, you don't want to do that, do you? We don't share your information with anyone else, we don't like cookies and we're the good guys. We care because you do…
To subscribe to The Raygun newsletter, please email
info@theraygun.co.uk
with subscribe in the subject matter
To unsubscribe, email

info@theraygun.co.uk

with unsubscribe in the subject
For editorial or advertising queries, contact

tim@theraygun.co.uk