JOHN LEWIS PULLS THE PLUG ON DVD PLAYERS…
NEWS PROMPTS "DEATH OF DVD" STORIES
BUT PHYSICAL IS "NOT DEAD YET"
OCEAN'S 8 GETS THE NUMBERS RIGHT
HURRICANE BLOWS INTO STORES
DEMON ON THE RIGHT TRACKS
HOCUS POCUS STILL CONJURING UP SALES
GOVERNMENT UPS THE STAKES IN ILLEGAL STREAMING FIGHT
MINISTER WARNS USERS AND PROVIDERS
FILMSTRUCK SHUTTERS TERRITORIES
ALTITUDE SAVES ALL ITS LOVE FOR WHITNEY
PICTUREHOUSE'S EVENING IN
LIONSGATE HEATS UP SICARIO
PURGING ON THE RIDICULOUS
PARKLAND UNVEILS BRANDING
AT THE MOVIES
TRAILERS OF THE WEEK
---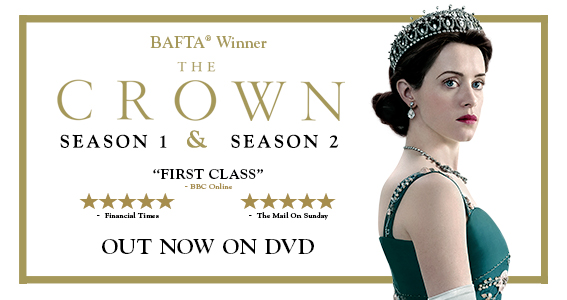 ---
If you can't read this newsletter or see the ads, please click here. We've been away for a few days for half term, hence the late running…
It was a good week for… Both Ocean's 8 and The Crown start off strongly …
It was a bad week for… Illegal streaming users and providers given a government watning…
DVD is dead. Long live DVD. The news that John Lewis would no longer be stocking DVD players among its consumer electronics offering provoked a whole raft of stories and editorials proclaiming the death of the format, with most alleging that streaming killed the video star, or at least DVD. But fear not, industry people. For the easiest headlines to write and stories to trot out don't always stand up to scrutiny. When, for example, was the last time anyone bought a standalone DVD player? With Blu-ray and its sharper 4K Ultra HD offshoot still making ground, and still available in John Lewis, alongside PS4 machines and more that play discs, as well as the massive installed base of DVD players already out there, and still in many laptops, the format and all physical home entertainment formats, are far from dead. Don't just take our word for it though, we sought out key industry experts to reiterate – don't believe the negative press hype…
As BASE chief executive Liz Bales noted: "To paraphrase Mark Twain, reports of the death of DVD continue to be greatly exaggerated and it is of course frustrating that the latest story detailing John Lewis's decision to stop selling DVD players ignores several critical nuances. Chief amongst these is the fact that the world has undeniably moved on since the arrival of the DVD player nearly 20 years ago. Across the category new and superior technology has been widely embraced and, as customers replace old tech, they are discovering the best possible experience is offered by increasingly accessible Blu-ray and 4K UHD players. It makes sense that John Lewis puts its focus here for the future. Additionally, and as Futuresource outlines (below), there is a huge installed base of DVD players (and a wealth of options should consumers still wish to purchase those players) with the DVD delivering nearly 60 per cent of total transactional sales. Add in to that the fact that consumer spend on Blu-ray remains relatively stable, down only 1.1 per cent year on year while spend on 4K discs has risen by 153 per cent year on year and now accounts for 13 per cent of total Blu-ray sales, and you start to see a very different picture. This, alongside the fact that there is growth of more than 30 per cent in digital transaction year to date, gives us a much more positive story to tell and, as we move to the year end, you'll see BASE engage with media to do just that."
As the experts at Futuresource noted, DVD – which was, after all, the fastest growing consumer electronics launch of all time – there are still plenty of players kicking around. Jack Wetherill, principal analyst for home electronics at Futuresource said: "DVD Players – in the first years after their launch – broke consumer electronics records in terms of speed of adoption. Over 65 million DVD Players have sold in the UK since launch in 1997 – and we reckon that 17 million of these are in use. And don't forget that Blu-ray players and 4K UHD Blu-ray players are also capable of playing DVDs and there's well over 5 million of these in use today. When you add in portable DVD players, games consoles and PCs/laptops with DVD drives you have a massive installed base of devices that can still play our favourite movies and shows whether the DVDs were bought a decade ago, or tomorrow from the huge range of retail outlets and online stores supporting the format. In that context, of course there is no denying that DVD hardware sales are in decline but it feels more than a little premature to be reporting that DVD is dead."
---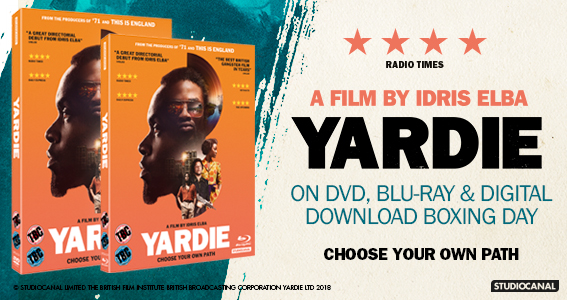 ---
And so on to this week's sales, with the Official Charts Company's midweek chart bulletin lining up the week's biggies, with Ocean's 8 out in front (see below), some 6,000 units ahead of its nearest rival, the Queen, no less, in the shape of the second season of The Crown, the Netflix to other home entertainment formats series released through Sony Pictures Home Entertainment. The two newbies have deposed Solo: A Star Wars Story, which has slipped down to number five, with The Greatest Showman still standing firm at number three, and Hurricane (again, see below) at number four. Another significant new entry is Night At The Demon at number 10 (more below), just 100 or so units behind Hocus Pocus. Other new entries include Monster Family at number 16 and the 14th season of Grey's Anatomy two places below that. Ash Vs Evil Dead Complete Third `Season is new at number 22, The Bookshop in at 25, Hangman one place below that and the final top 40 new entry is
Sitting atop the pile and holding all the cards after its first few days on sale this week is Ocean's 8, the all-female heist flick that has picked up the baton left by George Clooney and co. Its sales after the first few days on the shelves this week were, according to the Official Charts Company's midweek bulletin, enough to see it in the number one slot. The title was aided by a media campaign across physical and digital formats, using Sky Advance, outdoor advertising using OOH with 100 Tesco Smart Screens, press and social. A Bauer and Movie Weekender programme also went live across Kiss and Magic Radio, while Sky gave its own support with a marketing campaign across TV and digital. PR-wise, the targeting included the Mail Online, The Sun, Metro and The Mirror. The NYC setting of the film is being brought to life in a 'bad brunch' event at a London restaurant, for influencers and press at a launch event, before the public get given their chance to flex their best heisting moves and sleight of hand to unlock goodies and rewards the following weekend. Features profile the incredible cast, their multi award winning success and the Easter eggs in this latest instalment of the franchise.
Another biggie this week, and another title we've been tracking here for a while, is Kaleidoscope's Hurricane, making its physical bow this week after its day and date release at cinemas and on vod in partnership with Rakuten. And it has shown no signs of crash landing yet, after an impressive first few days on sale according to the Official Charts Company's midweek bulletin. Commenting on the release, the company's Spencer Pollard said: "We're very happy with the early results for Hurricane. A strong performance in both DVD and BD sales with all partners follows on from a very successful PVOD release. Hopefully the film will be 'campaign gold' through 2019." Kaleidoscope's Adam Sergeant added: "The release of Hurricane has been a real team effort over the last few months, with key contributions from across the business as we've worked hard to position the title both as multi-format domestically, and multi-territory, internationally speaking. The set-up was first class and no stone was left unturned as we sought to squeeze out every last unit at new release. It's a nice pay off as we head toward the final weeks of the year, and gives us renewed confidence for a stellar 2019!"
---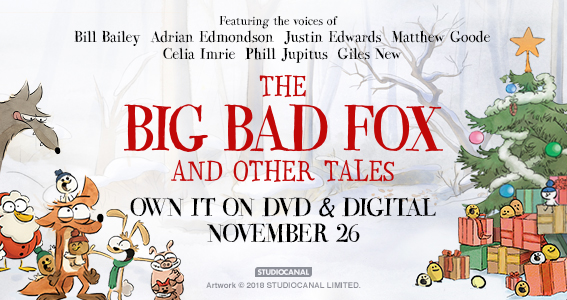 ---
One of this week's highest new entries, and one that is the bestselling title thus far from Powerhouse's boutique imprint Indicator, is Night Of The Demon. We talked about it on these very pages last week, and the title has shown its mettle – and the growing reputation of the label – by entering the Official Charts Company's midweek listing at number 10. That success has also made it one of the most notable successes in this vibrant sector of the business. Commenting on its strong performance, as well as previewing the rest of the year from Indicator, Powerhouse's Sam Dunn said: "We're absolutely delighted with the week-one results for Night Of The Demon. And it's great to see more and more customers reacting to the release, on social media and in dedicated forums, too. All told, it's been the perfect way for us to celebrate our two-year anniversary. But there's not been much time to rest and reflect, and the Powerhouse team has just signed off the last of our 26 November titles - Michael Powell's Age of Consent, with Helen Mirren in her first film role - which has turned out to be another impressive release, with extensive extras and multiple feature presentations. We also recently announced our December titles, which include Volume Two of our William Castle at Columbia box sets. As with Volume One, it will feature a collection of brilliant 1960s horror and fantasy films, all complemented by exciting extras and presented on Blu-ray for the first time. Among the titles in Volume Two is the outrageous Strait-Jacket, starring Joan Crawford, and we'll also be releasing the Crawford thriller Berserk on stand-alone Blu-ray in December."
Meanwhile, the new to Blu-ray Hocus Pocus, currently being promoted on DVD too, as well as celebrating its 25th anniversary thus year, continues to stick around the upper reaches of the chart, an impressive feat for a film that, in years gone by, may not have had the Halloween profile of some of its scarier, and higher BBFC-rated spooky counterparts,. Proof of its ever-growing status and its place in the horror rankings in 2018 is shown by a survey that reaches us from online marketplace onbuy.com, which asked Brits about their Halloween viewing. And you can guess what came out top… The survey noted: "Those surveyed were provided a list of classic films synonymous with Halloween and they selected up to three films they are more than likely to watch on Halloween. Perhaps horror filled with gore and chainsaws, or a bloody spooky thriller which leaves you haunted for days. From the data collected OnBuy can reveal the top 10 Halloween films Brits are most likely to watch this year are: Hocus Pocus (72 per cent), Friday the 13th (65 per cent), A Nightmare on Elm Street (61), Jeepers Creepers (58), Halloween: 1978 (50), IT (44), Scream (42), Beetlejuice (36), The Corpse Bride (30), and The Nightmare Before Christmas (25)."
---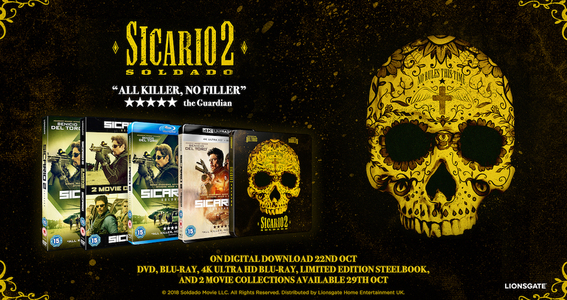 ---
Reading the news, you'd be forgiven for thinking that the only thing concerning the government right now would be Brexit, but it's good to see some useful work being done, as the minister for intellectual property Sam Gyimah unveiled its response to recent views received from interested parties talking about illegal streaming. The government had, as reported here, asked groups and individuals to put forward their views and ideas for dealing with the scourge of the industry. The likes of BASE, FACT, Alliance for IP and more familiar names to our readers had put forward their feelings, with the government now responding via Gyimah. It has said it believes the current penalties are sufficient, as highlighted by recent cases, but it is also looking at further measures. These would include introducing administrative site blocking, making it easier to for rights holders and authorities to order ISPs to block websites. As it stands, a High Court injunction is needed, but this may remove that. It also plans to look at other methods in the illegal streaming supply chain, such as targeting the developers who make the apps that enable Kodi box and smart TV owners to stream and view illegal content. There will be more research into attitudes and motivations, as well as further training for trading standards officers.
The IP minister Sam Gyimah warned both "users and providers of adapted streaming devices who steal 'paid for' content they run the risk of fines or prison". Gyimah said: "Illegal streaming damages our creative industries. We have always been clear that media streaming devices used to access 'paid for' material for free are illegal. Recent prosecutions have shown that if caught, sellers of boxes adapted in this way face fines and a prison sentence.Through our modern Industrial Strategy, we are backing our booming creative industries which is why we are taking further steps to tackle this threat and in our recent creative industries sector deal outlined support to create the right conditions for them to continue to thrive.
Word reaches us that streaming service Filmstruck, the Turner and Warner Bros Digital Networks streaming service that partners with Curzon in the UK, is shuttering its operation both in the US and other territories. The exact fate of the UK arm is unclear yet, although the statement from its US parent did seem fairly clear. It comes as Warner looks to streamline its more niche digital and streaming operations under AT&T's ownership, concentrating instead on more mainstream options. The move drew howls of protest from both sides of the Atlantic. The statement said: "We're incredibly proud of the creativity and innovations produced by the talented and dedicated teams who worked on FilmStruck over the past two years. While FilmStruck has a very loyal fanbase, it remains largely a niche service. We plan to take key learnings from FilmStruck to help shape future business decisions in the direct-to-consumer space and redirect this investment back into our collective portfolios." The US site itself said: "We regret to inform you that FilmStruck will be shutting down. Our last day of service will be November 29, 2018, and we are currently no longer enrolling new subscribers. All current FilmStruck subscribers will receive an email with details about your account and the refund process as applicable. Please see the options below for more information or email the customer service team at help@filmstruck.com." More on this next week…
---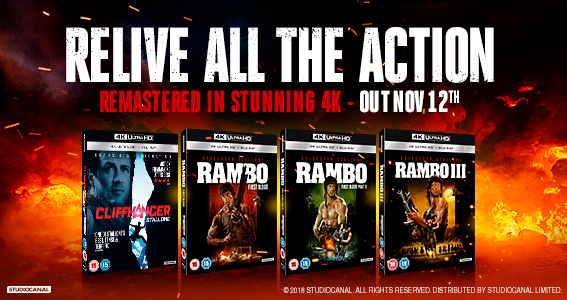 ---
A few years ago, then fledgling operation Altitude enjoyed a notable success with the music doc Amy, which charted the life and times of tragic north London songstress Amy Winehouse, and the company is mirroring the release strategy and success of that with another doc looking at an equally tragic tale due in stores on Monday. Whitney looks at American singer Whitney Houston, whose golden voice and blockbuster success was blighted by drug dependency and other issues, with her life ending in sad circumstances. Commenting on the release, the company's Adam Eldrett said: "Looking every bit a major studio release we have some pretty impressive distribution for the title with major retailers across the country buying into Whitney, the awareness from our theatrical release will still be in the minds of film and music fans and I think there are a lot of people out there interested in this story. PR wise we have a day of release media drop going out to some outlets, Sony have also contributed to the campaign which is fantastic. Expect to see competition and review coverage across a range of websites, radio stations and relevant publications. Specialists are also supporting with lots of activity in and around HMV stores next week, it should go on to become a perfect gift this Q4. We are supporting the release further with a strong online advertising campaign and the film also makes its debut across a plethora of digital services available to rent or download to own from Monday. The product also features an Audio Commentary with Andrew MacDonald and Simon Chinn, as you know I have recorded a lot of these commentaries over the years and this one is certainly one of the more insightful and fascinating I have been a part of. I am personally excited to see what each of these two filmmaking giants tackle next."
Also due on Monday, Picturehouse Entertainment invites consumers to spend An Evening With Beverly Luff Linn. It's the new film from the director of one of our favourite releases of the past year or two, The Greasy Strangler, and arrives on physical and digital formats after a platform theatrical release through the cinema chain. It boasts a hugely impressive cast, taking in Aubrey Plaza, Jemaine Clement, Emile Hirsch, Matt Berry and Craig Robinson. Following his quite unforgettable grease-slathered debut, Jim Hosking now delivers his own hilarious take on romantic comedy. Featuring a love triangle with far too many sides, An Evening With Beverly Luff Linn has been described as "the other-worldly lovechild of Napoleon Dynamite and Grand Budapest Hotel". Commenting on the release for Picturehouse Entertainment, Corrina Antrobus said "We're incredibly excited to be bringing such a magical, magical evening to people across the country. Jim Hosking has conjured up a comedic treat featuring an all-star cast, and with the film releasing on DVD, Blu-ray and Digital this Monday, it will be the perfect chance for audiences to meet Beverly Luff Linn." Keep an eye out too for our interview with Jim Hosking due on The Ransom Note soon…
Out on Monday, on the back of a successful event launch held by Lionsgate this week, is the sequel to one of the most highly rated action thrillers of recent years Sicario, in the shape of Sicario 2: Soldado. Commenting on the release, Lionsgate junior product manager Eileen Tracey said: "We focused on the high octane action as well as the cast pedigree. A national TV campaign, with spots in key football matches and evening programming, allowed us to target our key consumer. The press office geared towards the quality of the film through written pieces and reviews. We're also supporting socially to ensure we reach fans of the first film and action over Facebook. This week we held a launch party in Camden where celebs came along, including Love Islanders, DJ's, Strictly stars, musicians and influencers. Everyone took part in a fun spicy Mexican food challenge and we received some great coverage from outlets and the stars own social posts. We're looking forward to seeing the results!"
---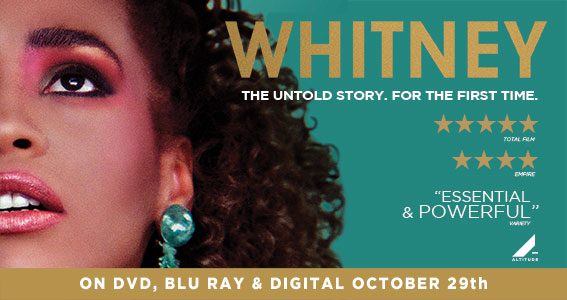 ---
Final Monday October 29 release is from Universal, and a keenly timed release of the latest instalment in the ongoing Purge series, which has also translated to svod via Amazon Prime. The fourth in the series is The First Purge, a prequel looking at the birth of the one night of aggression that takes hold in America. It's already benefited from activity around the Grimmfest horror film festival, with an ongoing promotion with Top's Pizza and online activity. Commenting on the release, product manager Alicia Cho said: "This franchise has always been one of my favourites to work on and I think long time fans of the films and new fans will both enjoy this unique concept thriller. Halloween plans sorted."
The gifting season hasn't truly started in earnest yet this season, but some are already turning their eye to post-Christmas and the traditional fitness season. And this week the self-styled queen of fitness, Davina McCall, has unveiled her latest release, slated for December 24 through Universal. She did it in some style too, with major feature coverage in The Sun, a story that was further picked up by the likes of the Daily Mail. What's more, the coverage all linked to pre-orders for the title, Davina: Box And Tone. She told The Sun: ""I'm so proud of this DVD. It's a really upbeat workout which focuses on boxing style movements to build strength and tone. It works your whole body, but with an emphasis on building fitness and there are aerobic intervals in there too, to make sure there is some essential fat burning as well as toning up."
Good to see old friends of ours working together and former Arrow colleagues Tom Stewart, now founder and joint partner as well as handling acquisitions for the newly formed Parkland Pictures distribution arm, Parkland Entertainment, and Jon Sadler, running his own consultancy Magus Marketing, have teamed up again. Sadler has worked up the brand identity and logo for the new company, which you can see here. Sadler said: "Tom Stewart and John Cairns from Parkland Entertainment were looking for an edgy but clean and modern identity that would work across their multiple media touchpoints and, after some focused consultation, discussion and development, arrived at what is an edgy and confident new logo befitting of an ambitious new distributor of quality filmed content. The tagline, 'Films for a Targeted Audience' was added to demonstrate a clearly defined corporate vision that was implemented at the conception of the company, to set Parkland Entertainment apart from other distributors with no outwardly discernible remit."
---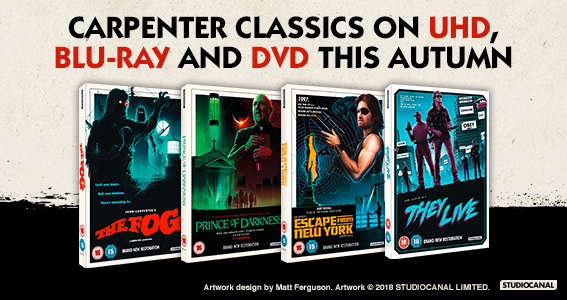 ---
"We have no plans to build an ad-supported Prime Video offering for free at this time."
Amazon head of relations David Filde quashes rumours that the svod giant is planning to launch an ad-supported video on demand service under the IMDB banner.
Remake news of the week, and irate millennial news of the week too, concerned the announcement that a new version of classic 90s comedy Clueless is in the pipeline. The new version of the seminal film, one that has only grown in stature over the years and helped introduce a wealth of new words and phrases into the popular lexicon (as if…), is being produced by Girls Trip scribe Tracy Oliver, with Glow writer Marquita Robinson handling the script. The project is at the original studio that released the film, Paramount.
Reboots now and this is arguably even sooner and stranger than Clueless. For rumours are swirling around Hollywood that Disney is looking at rebooting the Pirates of the Caribbean franchise. And while the studio is mulling over this plan, it seems that the ever-present star of all the Pirates films, Johnny Depp, may no longer be involved…
It may have been almost a quarter of a century since his untimely and premature death, but Bill Hicks is still rated by those in the know as one of the finest stand-ups of the modern era. And as well as assorted documentaries, profiles and a smattering of live recordings, there's long been talk of a biopic looking at the life of the American funnyman. Now it may become a reality, as director Richard Linklater has revealed he is working on a film looking at Hicks' life and work…
Netflix has already forged a partnership with Guillermo del Toro, with the famed director, now resplendent with a Shape Of Water Oscar in his trophy cabinet, having worked on the likes of DreamWorks' Trollhunters with the svod service. Now he's extending it even further for his first post-Shape feature. For his passion project, a stop-motion animated take on Pinocchio, is being backed by Netflix. He said: "No art form has influenced my life and my work more than animation and no single character in history has had as deep of a personal connection to me as Pinocchio. In our story, Pinocchio is an innocent soul with an uncaring father who gets lost in a world he cannot comprehend. He embarks on an extraordinary journey that leaves him with a deep understanding of his father and the real world. I've wanted to make this movie for as long as I can remember. After the incredible experience we have had on Trollhunters, I am grateful that the talented team at Netflix is giving me the opportunity of a lifetime to introduce audiences everywhere to my version of this strange puppet-turned-real-boy."
You're on The Raygun newsletter mailing list, which has been running for eight years, because you requested it, have been recommended to us or sent us emails. You can unsubscribe at any time, if you're daft, using the link elsewhere or by emailing as below. But of course, you don't want to do that, do you? We don't share your information with anyone else, we don't like cookies and we're the good guys. We care because you do…
To subscribe to The Raygun newsletter, please email
info@theraygun.co.uk
with subscribe in the subject matter
To unsubscribe, email

info@theraygun.co.uk

with unsubscribe in the subject
For editorial or advertising queries, contact

tim@theraygun.co.uk