TRUST'S JUICY NEW TRAILER
HUNT MISSES THE GREEN, GOES FOR WHITE
BBFC BUNDLES DIGITAL CERTS
THE RAID NETS £1 MILLION CINEMA CASH…
…AND COMES IN TWO HOME ENT VERSIONS
HOOLIGAN HAS COLLAR FELT…
LOVEFILM SPONSORS THE GIRLS…
PIRATE'S CAT AND MOUSE GAME
TRAILERS OF THE WEEK
---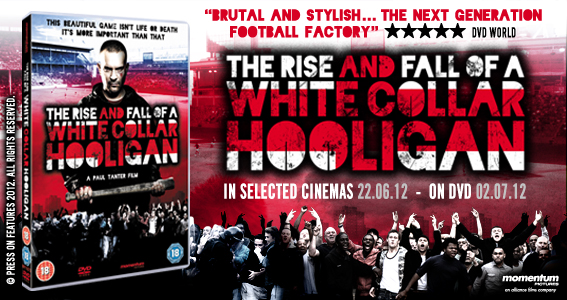 ---
If you can't read this newsletter or see the ads, please click
here
It Was A Good Week For…
The scores of people who had three days off…
It Was A Bad Week For…
Anyone expecting a reply, as bouncebacks reigned supreme…
If you don't see him through the week, you'll see him at the cinema… The Industry Trust has unveiled its latest star helping educate consumers about the importance of copyright and why piracy harms our local industry. And it's none other than Keith Lemon, TV personality turned film star. The Celebrity Juice will be appearing in Keith Lemon: The Film, due from Lionsgate this summer and, in a specially created trailer, he extols the importance of copyright and continues the Trust's award-winning Moments Worth Paying For campaign. Lionsgate is the latest distributor to join the Trust and continue the fight against piracy, its home entertainment md Nicola Pearcey said: " Lionsgate is delighted to be the first of the UK's independent film distributors to join the Industry Trust for IP Awareness. It is crucially important in this digital age that audiences recognise that the creation of films, TV and video they love is dependent upon their support and use of official channels, including tools which signpost the way such as FindAnyFilm.com. We are pleased to be working collaboratively on the Moments Worth Paying For campaign for Lionsgate's upcoming British comedy, Keith Lemon: The Film, creating a hilarious theatrical trailer delivering the Moments message in a tone that is sure to capture the attention and win hearts of the Trust's target audience." The Trust's Liz Bales added: "We are delighted to welcome Lionsgate to our membership. The film industry spans many sectors, so it is vital that we have representation from every part of the film-making and distribution process to help tell a powerful story that continues to inspire and educate the public." The trailer, which in cinemas from Friday June 8, will be up on our website shortly…
On to politics now, and the secretary for state for culture, media and sport Jeremy Hunt hit the headlines again this week with the news that the government is shelving its plans to publish a green paper on communications ahead of a white paper early next year, with a promise of legislation before the end of this parliament. Instead of first announcing its thoughts on issues such as Internet piracy, the government will host a series of policy seminars to "shape and inform" its communications strategy. Five separate seminars will look at driving investment in TV content, competition in the content market, the consumer perspective, "maximising the value of the spectrum". Hunt's critics say that it shows his standing within politics and the decision comes hot on the heels of his much-discussed appearance at the Leveson inquiry. Hunt himself said: "The UK's communications sector is one of the strongest in the world. We must ensure the sector can grow by being at the forefront of new developments in the industry. It is essential that we set the right conditions for the industry to enable businesses to grasp the opportunities created by new technology." Communications minister Ed Vaizey added: " The communications industry is a key part of our economy. We have the largest independent television production sector in the world while the UK is the second largest music exporter in the world. We are the only country in the world with five public sector broadcasters and we spend more per person on e-commerce than any other major economy. Through these seminars, we will look in detail at how best to drive investment and competition. We want to shape the Communications Bill so that we have the right framework to secure our place as Europe's tech hub."
---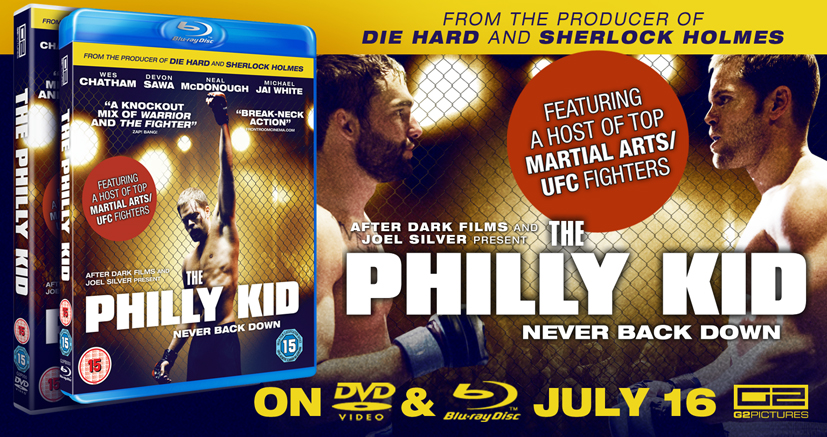 ---
More now from the legislative arena, and news from the BBFC (British Board Of Film Classification). The organisation has announced that all films classified for DVD and Blu-ray release will now automatically receive online classification too. The BBFC has also scrapped charging for digital certficates; from the start of June, the charge is included in DVD and Blu-ray classification fees. The move will, the BBFC believes, make it even easier for consumers to easily see and understand certificates for films available digitally. The BBFC's David Cooke said: "The number of video-on-demand platforms continues to grow and we've been working with the industry for over four years to ensure the public's desire for clear content labelling is met. A key role for the BBFC is child protection and we want as much online content as possible to receive classifications so consumers can make informed decisions about what they and their families watch. 82% of parents say they prefer to download content with BBFC classification symbols and altering the way we provide online classifications will help content providers give consumers the information they need and trust when deciding what to watch." The BVA's Lavinia Carey added: "The development of the BBFC's voluntary online classification service took a great leap forward with the introduction of the speedy and cost effective Watch & Rate service for video content not released on disc, as it allows distributors to continue providing viewers the same level of trustworthy age ratings and consumer advice for digital video services as they get on physical discs. Now any content can be rated without having to pay for membership of the scheme, which should encourage more and more video distributors to use Watch & Rate even if they're not planning a DVD release."
An interesting landmark at cinemas this week. And while much of the attention has been focused on Avengers Assemble and its outstanding theatrical success, Momentum's foreign language actioner The Raid has been racking up some good numbers at the UK box office. And this week it passed the magic £1 million mark at UK cinemas. Its receipts are testament to Momentum's confidence in the film – it was the widest opening for a foreign language film ever in the UK. Momentum is now hard at work on the DVD and Blu-ray release for the title, which is due in September. The company's Adam Eldrett said: "We are incredibly excited to be bringing The Raid to DVD and Blu-ray this September, the buzz around the office as we approached theatrical release was a very special thing to be a part of and I was delighted to be able to work with our theatrical team on materials that will now suit our home entertainment release perfectly. After breaking through the magic £1m box office we are confident that the awareness and love for this film are there, after all you cannot really argue with quotes containing the words - Hardboiled, Die Hard, The Raid… we are in pretty good company. Our release strategy will be built around going after core action fans, it has been lauded as the greatest action film of the last decade and we will of course be stressing this message, if you like action films you really are going to love this film. In my opinion, if this film does not excite you… I am not sure you are alive. Our Blu Ray will be very special indeed and will, among a long slate of extra content, will also contain the original, un-cut Indonesian version of the film as well as the 'Sony Cut' with the Mike Shinoda score. It is amazing how everyone already has an opinion in terms of which they prefer, speaking to the director even his opinion is totally divided. I cannot say too much at this stage but of course there will be some pretty cool packaging in place for the release of The Raid which should give us some incredible stand out in-store."
More on The Raid's theatrical success too, and we've heard from Momentum's senior vp for theatrical sales Hamish Moseley about its performance too. He said: "We are absolutely over the moon to have hit such an iconic milestone on The Raid. The 18 certificate and low budget Indonesian origin could have been viewed as insurmountable barriers to success by some but we always knew we had something very special on our hands and were determined to get as many people to see this on the big screen as possible; the film deserves no less."Moseley continued: "Now that the film has passed £1m and played so widely across the UK I would say that the performance is simply incomparable in terms of other similar foreign language releases. We set out to convey to audiences everywhere that THE RAID is quite simply one of the greatest action films ever made and I think we've achieved that." We've been tracking this film for some time, expect more in the coming months…
---
---
Momentum, has, as we noted recently in our newsletter, a busy slate throughout Q3. And the quarter kicks off in earnest for them in the first week of July, with the release of The Rise And Fall Of The White Collar Hooligan. It's a cut above your average homegrown hooligan film and certainly one of the best titles we've seen thus far from prolific Brit producer Jonathan Sothcott (this one is from his new production outfit Chata Pictures); as Momentum's Adam Eldrett said: "There is a substance to [it] that goes way beyond a hooligan slug fest." Momentum this week unveiled its strategy for the film, which stars Nick Nevern as a football fan who gets involved with a white collar crime. Eldrett, again, said: "The film will be getting a limited theatrical release and will be kicking off in Empire Leicester Square from June 22 with our DVD scheduled for July 2, the day after Euro 2012. Going at the end of the tournament ensures that footfall in store will be greater than the three weeks before it and should trigger some interesting features and review coverage whilst football fans eyes are glued to relevant publications and websites." There will be TV campaign during the last week of the tournament, and a further push through the company's social channels, such as www.facebook.com/hooliganfilm.
Sticking with the independent sector, and the next title from G2's ongoing pact with Hollywood uber-producer Joel Silver and US operator After Dark is being readied for release. The Philly Kid is due on July 16 and is arguably even more commercial than the first offering under the deal, Transit, which performed admirably. For not only does it boast the involvement of Silver, but it also blends the best of recent worthy combat films such as Warrior and The Fighter. Oh, and there's also the presence of a whole host of fighters from the UFC and other combat and martial arts sports. The release will be backed by targeted TV advertising, national press ads and PR activity. Much of it will be aimed at action and fighting sport fans. G2's Nik Hedman said: "We're thrilled to be releasing another great title from Joel Silver/After Dark collaboration and look forward to future titles coming later this year and next."
To the Rough Trade Shop in east London for a launch of the BFI's excellent new release Roll Out The Barrel. Hosted by the Caught By The River website, the packed crowd at the shop were treated to some of the short films on the title, which offers a look at the local pub and its role and part in the British way of life. Assorted speakers, including author and pub writer Robin Turner, who helped launch the website, and representatives from the Pub History Society, introduced a selection from the double-disc release. It's just part of an impressive PR and marketing campaign which includes some wonderful beer mats and has seen the likes of radio DJ and all-round good guy Danny Baker relentlessly plugging the release. The title is released on Monday June 11 and will, we reckon, end up on our year end Best Of… lists come December… You can see the trailer on our website…
Also out on Monday June 11 is Man On A Ledge from eOne and the company is, as it noted, "taking things to new heights for the launch". Mirroring the film's plot, in which Sam Worthington throws cash from a ledge high above New York City, the company is planning something for Leicester Square based on this pivotal scene. Expect to see money being thrown into the revamped square in the heart of London's West End, and, after social media building buzz for the event, the stunt and reports and pictures to appear all over the Internet and in a fair few national newspapers too. More on this on our website and the newsletter next week…
---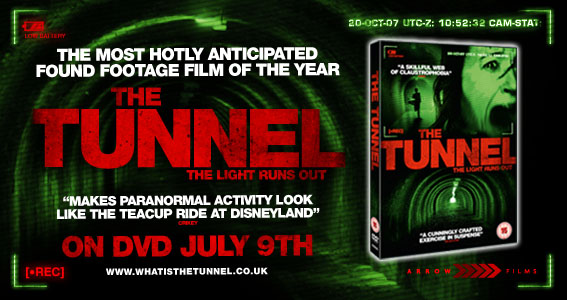 ---
Studiocanal premiered its feelgood Brit-based sports flick Fast Girls this week and the event marked another first for LOVEFiLM. The Amazon-owned streaming and rental by post operator partnered with the distributor to jointly host the event, held at the Odeon West End in the newly-revamped Leicester Square. The film is co-written by rising Brit star Noel Clarke and features a host of familiar faces, it's further boosted by its Olympics and athletics friendly storyline. Commenting on the partnership, LOVEFiLM editor Helen Cowley said: "As our first world premiere it's great to be partnering with Studiocanal on a film that creates such passion for British sports. During a year which will see Britain placed firmly in the public eye, we're incredibly proud to be supporting and showcasing some really exciting home-grown film tale." The title will, after its theatrical run, end up as a LOVEFiLM title via both streaming and physical rentals.
More news from Cannes, as Peccadillo has unveiled a raft of new titles acquired at the festival and associated market. Its chief signing was Our Children, directed by Joachim Lafosse and starring recent Cannes winner Emilie Dequenne. It also sees some of the team involved in A Prophet working together again, namely writer Thomas Bidegain and actors Tahar Rahim and Niels Arestrup. Also acquired were another batch of films taking in Yossi, which opened the Tribeca Film Festival, Beyond The Walls and Keep The Lights On. Peccadillo md Tom Abell said: "We are thrilled to include all four titles to our forthcoming slate, confirming Peccadillo Pictures as a vital force in the distribution of independent and world cinema films. These titles represent the best of world cinema, and we look forward to bringing them to UK audiences across multiple platforms throughout 2012 and 2013."
Speaking of Cannes, the first selection our Postcards From Cannes feature, looking at what this year's event meant to attendees, is due up on our website shortly. Also up: a look at Roll Out The Barrel (see above), some thoughts on the press' continuing infatuation with box sets and Scandinavian crime series, and our regular look at screenings we've been to and a round-up of press and PR coverage for home entertainment releases. Head over to www.theraygun.co.uk for more…
---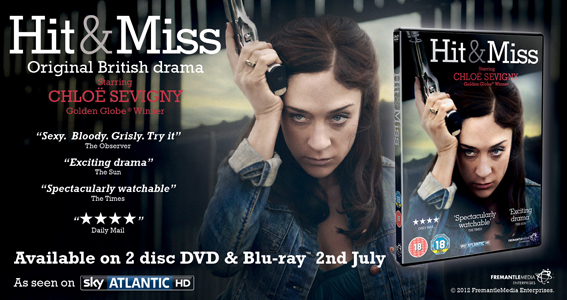 ---
On to the television sector and an interesting email from Fremantle lands on our desks, giving us an update on Hit & Miss, the Sky Atlantic series starring Chloe Sevigny. Fremantle, releasing the DVD and Blu-ray on July 2, said that "viewing figures remain strong after three episodes", adding that they were 374 per cent above the primetime average, outdoing the likes of Smash and Mad Men. Confirmed PR coverage includes BBC Radio 5Live, The Huffington Post, Evening Standard, The Guardian's Guide and femalefirst.co.uk.
This week saw O2 begin to block access to its customers trying to find The Pirate Bay site, with BT expected to follow suit shortly. But it appears as if the site, which offers links to snide copies of films, continuing to be a thorn in the side of the studios and the assorted ISPs. For in what's been described as a game of "whack-a-mole", The Pirate Bay, arguably the highest profile of all the Torrent sites and their ilk, keeps setting up new IP addresses and routes to its site. It has, say experts at TorrentFreak.com, opened up a whole "can of new unblocking options". Equally sobering news is the report that the site's notoriety is continuing to grow – the recent publicity surrounding court cases in the UK and beyond have boosted the number of visitors to the site. As TorrentFreak.com noted: "Copyright holders around the world are growing increasingly annoyed with The Pirate Bay. Worst of all for the copyright holders, The Pirate Bay team appears to be enjoying themselves."
We'll end with some job news, and Emma McCorkell has been named deputy managing director at multi-faceted agency Organic Marketing. She will report to md Nick Leese. She has been at the company since January 2011, after joining from Rogers And Cowan as UK publicity director. Leese said: "We have built a publicity team over the past 18 months with eclectic backgrounds, enabling us to offer clients dynamic solutions. Emma's promotion reflects the value she has brought to the team and the growth and development she continues to pioneer within the department. She is a true asset and I look forward to working with her in this new role." McCorkell added: " I feel very fortunate to work with such a creative and committed team. Organic, and TMCG as a whole, provide a wonderful environment within which to grow a vibrant and expanding publicity offering for the entertainment industry. I am looking forward to taking on this new responsibility, as we continue to move forward within an ever changing marketplace."
---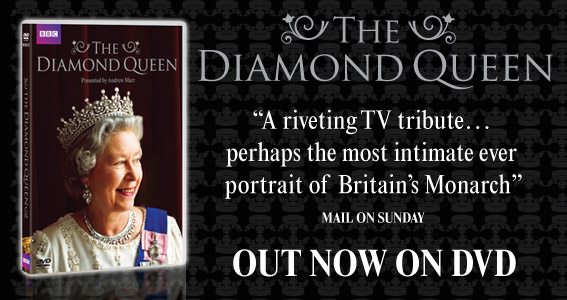 "We will be sourcing John Carter through alternative means."
A Redbox statement in the US, as Disney looks to introduce a 28 day window between retail release and rentals via kiosks, such as Redbox, as well as video stores and Netflix. It is believed that operators such as Redbox will buy copies from grocers and then offer those for rental and is the latest step in the ongoing battle between the studios and rental operators in the US…
AT THE MOVIES
One weekend in and Prometheus has become the second biggest opener of 2012 at UK cinemas, as well as earning more than any other Alien film and is also the biggest bow for a Ridley Scott film ever. It took £6.2 million in its opening weekend, a figure that rose to just under £10 millon factoring in the two Bank Holidays on Monday and Tuesday. Snow White And The Huntsman bowed with £3.6 million, while Men In Black 3 improved week on week thanks to the bad weather, the previous weekend's opening had been hit by the sunshine; it has now taken just under £10 million. Other new entries were Top Cat (£457,287) and The Angel's Share (£256,446).
As we've reported above, Snow White And The Huntsman got off to a bright start, so it may not be a surprise to see Universal is beginning to work on a sequel to the film. It is likely to see debut director Rupert Sanders returning behind the camera, and a script is also in the offing.
Sticking with Universal and more reports are emerging on the film version of saucy novel Fifty Shades Of Grey and its assorted sequels. The studio won a major bidding war to buy the film rights to the book. And this week Angelina Jolie's name has moved in to the frame. Although the star, who often spoke of her kinky interests while she was with Billy Bob Thornton, is rumoured to be up for the director's chair, rather than the star's, er, bed…
We've had the fad for films based on board games, but our favourite story this week was the one that stated that the Guinness Book Of World Records is going to be made into an action adventure blockbuster. Yes, you read that right. No word yet as to what the plot will be, but a filmed version of the similar Ripley's Believe It Or Not was close to production some five years ago, with Tim Burton at the helm, before being shelved (presumably because Johnny Depp and Helena Bonham-Carter were unavailable). And there's no word yet as to who will play Roy Castle or the McWhirters. Or whether or not, for that matter, they'll even be in it…
TWEET OF THE WEEK
SITE OF THE WEEK
Why not have a look at the newly relaunched BFI's website, a mammoth undertaking, as www.bfi.org.uk…
TRAILERS OF THE WEEK
Django Unchained trailer, free at last…
http://www.youtube.com/watch?v=rC8VJ9aeB_g
Jude Law meets Anthony Hopkins…
Our junior correspondent is so looking forward to this…
Another excellent promo spot for Brave…
Football related viral activity…
---
%