Dear Friend of PST,
Now, for the first time in the history of the world, you will be able to get the full story behind the story on our new podcast, plus you can watch our new storytelling series on cable TV, and experience more live storytelling with all new stories at everyone's favorite venue, the Fremont Theater. If you love the real, true stories of the people of Portland, you're in exactly the right place.
Subscribe right now so you won't miss a thing! We've been hard at work creating a new weekly

podcast program,

naturally called Urban Tellers
®
. This podcast features in-depth, unscripted interviews with our storytellers. You'll get to hear their stories, plus get an inside view into the people, the process, and the story behind the story. David Dale is up first with "I'm Alright," followed by Beth Duckles on October 8th. Check the release schedule on our blog ... [ Read More ]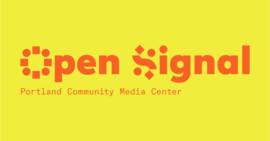 New TV Series
Liz Vaughan joined our team as videographer in 2017 and wanted to make a TV series that would give people even more access to the real, true stories of the people of Portland. It launches on October 1st on Open Signal, Portland's Community Media Center. There are six episodes with two stories each, starting with Sukita ... [ Read More ]
The

Fremont Theater is

celebrating their 1st birthday at our first show of the season on October 6th! And we've got a great new house band, Tonight's Special, to help ring in the next year. Tonight's Special plays jazz standards and is led by Aaron Mattison on sax, joined by Alan Dragon on drums, Laurent Nickel on bass, and Roger Paulson on piano. Be sure and come to the Social Hour when the doors open at 7 p.m. to hear them play. You'll love them!

Friday, October 6th marks the beginning of Portland Story Theater's 14th Season! Lucky you if you already have your tickets because, as of this moment, there are just a handful left. Remember, we're always at the Fremont on First Fridays. Next month it's a special edition of Urban Tellers with real, true stories from immigrants and refugees who are now part of our Portland community. Buy tickets early!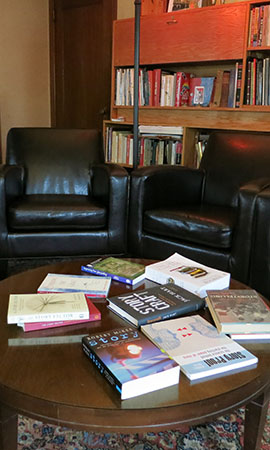 New Workshops
Every workshop that we do at Portland Story Theater has a 3:1 ratio between participants and facilitators. And they all take place at the Story House in NE Portland. Space is limited. Just a few spaces left:
Art of Personal Narrative (5 weeks) - Monthly sessions Next public session starts November 6 - Call 503.284.2226
"This whole process was a true gift ..." Lena Moon
Portland Story Theater is generously supported by The McIvor Family Charitable Fund; Tonkon Torp; Diane Ponti and Ward Greene; Polk Family Charitable Fund; Dana and Steve Dennis; members of the Portland Story Theater Board, Founding Circle, and Narrative Network, and many other individual supporters, as well as by the Oregon Community Foundation; The Oregon Art Commission; The Collins Foundation; James F. and Marion L. Miller Foundation; Meyer Memorial Trust; The Kinsman Foundation; The Autzen Foundation; NW Natural Gas; and The Oregon Cultural Trust. Thank you!
Photo Credits: O'Dubhda, Scott Bump, The Fremont