Dear friends and neighbors:
Every 2 seconds someone needs blood. Today you have the chance to be a hero and save a life. The local Boy Scout Troup 146 along with St. Francis Church and Holy Name Society are having their 4th annual blood drive TODAY FROM 10-3 at 308 Jefferson.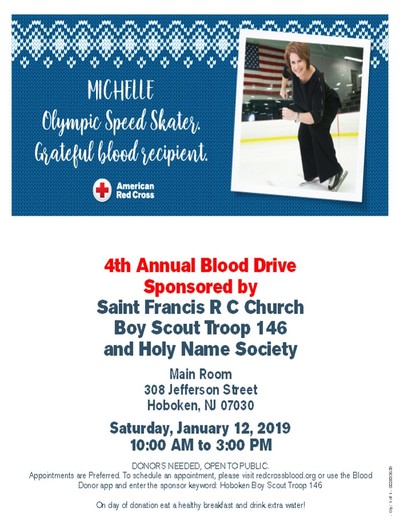 They have had a great response so far but still have a few spots left - according the to the Red Cross event website these are what times are currently available - click on the picture to make an appointment. Walk-ins are also welcome! And you get a $5 gift card from Dunkin Donuts!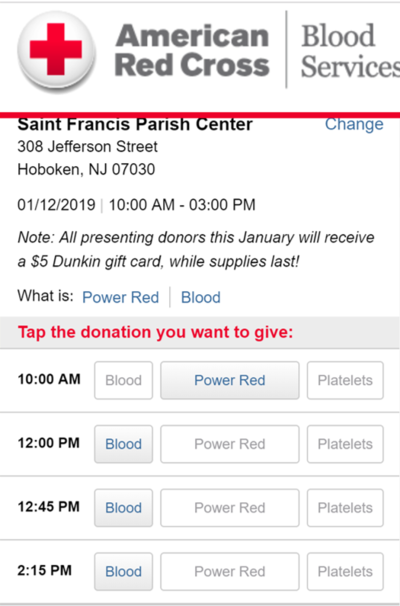 As always please forward this to anyone you think may be interested and feel free to reach out via email, text or phone (201-208-1674) about this or anything else important to you.
Hope your 2019 is off to a great start!
Best wishes,

Hoboken City Council, 2nd Ward
Engage
.
Inform
.
Advocate
.
PS - I will be covering more topics including Monarch, Marijuana, Plastic Bags and Nixelgate in an newsletter on Monday.