Ambushed for the Cash or Set Up by
Sheriff Whetsel for What He Might have Known?
Oklahoma County Chief Financial Officer John Waldenville was ambushed and shot in the head on May 22nd of 2011. At the time it seemed a robbery, an acquaintance of a dishwasher and another man followed Waldenville to a bank around the corner while Waldenville was dropping off the cash from the day's receipts from the Cattlemen's Steak House where he was working off duty.
We had heard rumors of a break in or illegal entry into the Waldenville home while Major Waldenville was in the hospital along with rumors of police reports being filed by the family but there was never enough information to allow the rumors to be verified. We have had this story on file for about four years now and last week an source came through with the date of the illegal break in which allowed us to find one of the police reports and verify the existence of the other.
Due to the magazine delivery we don't have the time to write a proper story but we have one of the police reports in hand and it is a bombshell. What we can verify is that there was a break-in of the Waldenville home by a Captain working for Sheriff John Whetsel and personal mail was feloniously seized and opened. What the Oklahoma County Sheriff Department Captain was looking for is unclear but it casts a very, very suspicious light on why Waldenville was shot and who was behind the shooting.
Some really, really, good commercials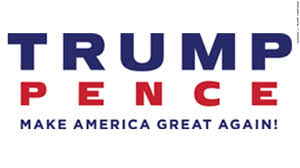 Tulsa Republicans Mens Club

​Happy Veteran's Week,
​We will be having a 2 meat selection, 2 sides, bread, extras, drink, tax and tip for $13 this month at Oklahoma Joe's BBQ
6175 E 61st St, Tulsa, OK, OK 74136 at 11:30 to 1, November 9th. RSVP please, Billie 918-638-9977.

We will have a round table of local political leaders and they will discuss club elections, the wins and loses of candidates and questions...things to look for in the future...races for 2018 and who to look for...things we can do better for next time...
Membership is $20 for men, $10 for the ladies and associate out of county members. Our meetings are always open to the public men or women so bring a friend buy their lunch or membership lets get more people involved. Forward this message out also, thanks!
RSVP Billie at 918-638-9977
Many thanks to and from your Tulsa County Republican Men's Club
Darren Gantz, President
Michael Phillips, Vice President
Billie Bell, Treasurer
Cherie Cook, Secretary
Charlie Biggs, Chaplin
Dave Bell, Sergeant at Arms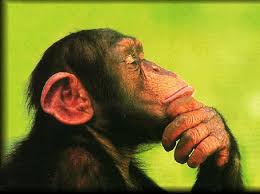 Predictions
This election is unlike any that we have ever seen and no one is going to be able to really predict the outcome on Tuesday night. Donald Trump appears to be headed for a landslide if the polls are accurate and if these same polls have under represented Republican voters. The size of the crowds at Trump rallies, the lack of enthusiasm from Hilldebeast's supporters, and the torrent of negative and misleading news stories all show that the liberals and RINOs are crapping their drawers over the outcome of the election. If Trump wins he will likely carry the Senate with him and Republicans ought to retain the House.
Here in Oklahoma all the signs are showing Oklahoma County Whetsel going down in defeat. His supporters are as shrill and vicious as always but there are a lot fewer of them and Whetsel's large donors are fewer. Whetsel spent a few dollars on radio ads and some negative spots, past that, not much spending which shows he is conserving his cash for legal fees. We were at the Wednesday County Commissioner's meeting and Oklahoma County D.A. David Prater left nothing to the imagination as to Whetsel's future; either by an Oklahoma County Grand Jury or by a Multi County Grand Jury Sheriff John Whetsel is facing criminal prosecution. The County Commissioners refused to oust the Sheriff with Brian Maughn doing the right thing and the other two being too cowardly to act. Ray Vaughn had placed the item on the agenda then refused to attend, claiming knee surgery, and Wilma Johnson used that as an excuse to postpone the discussion of ouster for one week, one day after the election.
The magazine drop went well. Around 50,000 voters received a magazine with the voter guide and a dozen other stories on Oklahoma politics. It was too hectic getting everything done and little was done on the newsletter this week as a result but we will tell the story of what went down next week.
Everyone hope and pray for our country. Get out to vote on Tuesday and check on your friends and family to make sure they have voted. This is going to be a historic election and our one last chance to back the U.S. away from a precipice.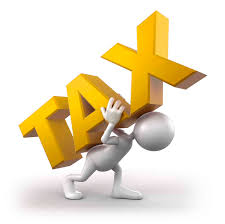 Vote No S.Q 779
Freedom lovers in Tulsa County...lovers of low taxes...We need your help...could you please put out a few signs: 2, 4, 6, 8, 10, 12, or more? We must stop s.q.779. Will you hear the call?...Billie Bell...918-638-9977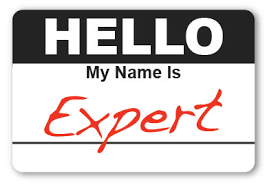 CAN A POLITICAL SCIENCE PROFESSOR
GIVE AN HONEST ASSESSMENT OF STATE POLITICS
THE WATCHMAN
While going through our various news feeds this week we came across one that struck us as being a little biased and uncommon for the source. We had to ask ourselves why they would use this source as an expert on Oklahoma Politics. The only answer we could find was due to his association with a major university in the state and his willingness to do the interview.
Just so everyone would know, we went to Wikipedia to get a definition of Political Science for you. Here is what we found
Political science
is a
social science
discipline that deals with systems of government, and the analysis of
political
activities, political thoughts and political behavior.
[1]
It deals extensively with the theory and practice of politics which is commonly thought of as determining of the distribution of power and resources. Political scientists "see themselves engaged in revealing the relationships underlying political events and conditions, and from these revelations they attempt to construct general principles about the way the world of politics works."
[2]
Political science is related to and draws upon the fields of
economics
,
law
,
sociology
,
history
,
philosophy
,
geography
,
psychology
, and
anthropology
. In short these are the long term political operatives and career bureaucrats that are writing the actual regulations that complicate our lives on a daily bases. We have enough of them already. We don't need to teach these people how to be crooks.
The article that brought this to our attention was this
Keith Gaddie: Dissecting Oklahoma Politics | Oklahoma Watch
. At first this made a lot of sense, but then we looked into the background of Dr. Gaddie and it took the luster from his career. We found a lot of education and we know he's an intelligent individual. We recognize him as an author, co-author and proof reader on 20 different books. We will take him at his word on that. What we don't see is expertise outside of academia.
The next article of interest we found was this
Ronald Keith Gaddie-Biographical Profile
. We would urge you to open this link and read the article for yourself. There is a lot of professional information on his page, but very little to no personal information. We can understand ones right to privacy particularly in this day and age. It does list some of the books he's worked on. Admittedly he has written on Oklahoma Politics, but we've not been able to find anything on Oklahoma Politics since 2002. What we don't find is any mention of any field work or research to verify his findings. Additionally we can find nothing where he has made himself aware of the current political climate in the nation today.
This article goes on to indicate that he has worked as a "litigation consultant" in voting rights and redistricting cases, for both major parties and for both plaintiffs and respondents. This would include cases in Florida, Illinois, New York, Virginia, Georgia, Wisconsin, Oklahoma, South Dakota, Wyoming, New Mexico and Texas. We don't envy him the Texas case. We wonder if he was an employee of the University of Oklahoma at the time he worked on the Oklahoma case. If so, then that would represent a conflict of interest and if he accepted a fee for his work, than those funds should be repaid to the state entity that hired him. His testimony should also be considered void and the case reopened.
The next article of interest we found was this
Ronald Keith Gaddie | Department of Political Science | The University of Oklahoma
. We actually found more information here than on his biography page. He is the Chair of the Department of Political Science. We also found that he is a Senior Fellow of Headington College; Associate Director of the Center for Intelligence and National Security. They say they are an Intelligence Community Center for Academic Excellence. He's a General Editor of Social Science Quarterly and on faculty of the National Institute for Risk and Resilience at the University of Oklahoma.
We could go on, but it just gets repetitive. Through all of his accolades, which are well deserved, there seems to be one thing missing. Field work. Without the fieldwork to support what he is teaching his students, then what he is teaching is pure theory and innuendo. Why would anyone want to spend their money on a class that has nothing to support what they are being taught?