You're receiving this free bimonthly newsletter as you've subscribed via Colleen's workshops, presentations, website or product downloads.
Your email will never be shared, spammed or sold.
Info to change your subscription is at the bottom of this post.
---
Self-learners, teach yourself how to
Click on ebook cover to see table of contents and details on the SIX BONUS E-books.
if you have ANY difficulties with your purchase or download. I will personally handle the issue for you. Thank you!
---
USE EFT and FREED AT YOUR OWN RISK ON YOURSELF AND OTHERS, INCLUDING ANIMALS.
If you apply this newsletter's techniques to yourself or others, you are agreeing to take full responsibility for any side effects and/or outcomes.
---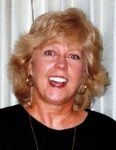 ---
Please forward this newsletter to family and friends who could use the news!
DISCLAIMER: EFT and FREED are gentle healing methods and have produced remarkable results in relieving emotional and physical distress. Use these methods and the information in this publication at your own risk.
Need help identifying the fears and emotions to release?
Products
to help YOU heal your life with the power of Energy Work.
Click
HERE
for Private Session information.

---
Thank you for being a part of this
This newsletter offers stress relief solutions to empower
prosperity, success and healing abilities
for YOU, your loved ones and animal friends!
---
Featured Article Below:
-- Blast Fears and Resistance to Abundance --
Feel too hot or too cold no matter what the inside or outside temperatures are?
Stay tuned for the

mid-October article

on how to easily reset your body's hot/cold inner thermostat in moments!
---
Got questions on how to use EFT/MTT or FREED that could benefit our community as well? Email them to
Colleen@EmoRescue.com
. I may answer them in this newsletter so everyone can learn. Please let me know which newsletter topics you'd like to see. Thank you!
---
Thanks to everyone around the globe who emailed their teleclass topic preferences.
*
Many requested an

affordable

self-healing group program with monthly teleclasses and a forum to support the community with shared information on everything from abundance to animals to weight loss to clutter-busting.
Your wish is my command...
*
Get FREED Self-Healing Community!
*
I'm still hammering out the details, but here are some ideas on what the
community benefits

may

include:
One FREED Teleclass each month

Special offers on my products and services

One FREED Group Healing Teleclass each month where I will do surrogate muscle testing readings for attendees on one issue

Access to the online archives of previous self-healing teleclasses

Online interaction and support in

a community of holistic healers, truth seekers and knowledge-sharers.
And yes, if enough people want EFT, kinesiology - muscle-testing, life purpose, business or career workshops I will present up to one a month for all community members!
Please email your thoughts on the above, if you've been in other membership programs, what you did and did not like or what you'd like in our Self-Healing Community program: Colleen@EmoRescue.com
---
Prosperity Empowerment Programming
-- Blast Fears and Resistance to Abundance --
*
* 3rd in a series of monthly abundance articles *
*
---
Several recent clients confessed they'd spent thousands of dollars and lots of time on OPP (other people's products) and got little relief or enhanced income, certainly nothing like they expected or was advertised.
*
One client spent $15,000 on a ready-made Internet business but couldn't get past his sales and marketing fears of rejection and failure. His mentor told him "Just step into the fear and do it. Being afraid is normal." My client just couldn't do it until he got FREED of his fear in one session. Now he uses FREED on his own whenever he feels stuck.
*
I agree that fear is a normal part of life. BUT not many of us can just step into fear and feel better for having done so. Sometime
s we feel worse, even more terrified to take action no matter how much PAIN we feel.
Fear is what keeps us in poverty consciousness, procrastination, stuck and sabotaging our financial success. Fear keeps us from moving forward, whether it be a $15,000 project or cleaning out a cluttered closet.
*
We all have abandoned OPP, personal or business programs or projects cluttering our closets, desk, hard drives or mind.
*
Why do we

resist

doing things we know will work to bring us prosperity, joy and a better income?
*
We FEAR leaving our comfort zone. We're afraid a task or step forward will take too long, be too hard, too painful or dangerous or even boring.
As my tenured readers know, you don't have to step into your fear, nor force yourself to do anything. Simply use the POWER in your HANDS to clear the fear. Change your energy, change your life and take BACK your POWER and PROSPERITY! Here's how...
---
USE THESE TECHNIQUES AT YOUR OWN RISK!

These techniques are not a substitute for a doctor's care, financial advisor's or veterinarian's advice.
*
These clearing statements can be used with any energy work modality, including FREED: Fast Release of Emotional Energy Drains, EFT: Emotional Freedom Techniques, MTT: Meridian Tapping Techniques, Reiki, Meditation or whatever you prefer.
---
*
If you are new to EFT/MTT or FREED and want to try either modality or both, download my 1-page, easy-to-learn FREE CHARTS HERE
.
*
When you use FREED you may feel an energy rush, lightness, clearing or warmth in your body. This response is normal, an indication of the energy moving and clearing.
---
EXERCISE TO CLEAR THE FEAR:*
If you're doing FREED, clear your meridian 3 times as you repeat the below appropriate statement 3 times.
*
If you're doing EFT/MTT, tap on your reminder phrase points for 3 rounds as you repeat the below; if that is not effective then do complete rounds with setup statements, 9 gamut and reminder phrases.
*
FIRST--Think of the WORST that could happen if you did this task, program, project or took this step. Modify the below statements to suit your situation as needed, apply the energy work as you focus on the fears blocking your progress.
*
I now release these fears of failure to ever manifest the abundance that I know I deserve.
*
I now clear these fears that starting or finishing this task or step forward will take too long, be too hard, too painful or dangerous or too boring.
*
As I easily and safely release this fear of the worst happening if I am wealthy, my subconscious mind feels SAFE to focus and manifest PROSPERITY NOW.
*
I release all fears of the bad times never ending for me financially. I deserve and accept prosperity! I manifest prosperity NOW!
*
TIP 1: All memories that arise when you do this work are CLUES from your subconscious mind about more blocks to release.
TIP 2: Financial fears often are the emotional cause for LOWER back pain and work fears, as illustrated in

this article.
Tip 3: Please consider doing energy work at least once a day to keep your energy system CLEAR of fear and instilled with healing, prosperous intentions.
If your financial or business fears don't subside after several times of applying this technique, deeper emotional issues may be present from childhood or your DNA patterns inherited from parents and grandparents.
Contact
Colleen
for solutions to financial
energy blocks and other situations in life where you feel stuck. Business folks and entrepreneurs, Colleen's business coaching may be valid business expense and tax deduction--check your local tax laws.
With gratitude, love and healing from the desert,
"The Expert to Call When You're Overwhelmed by It ALL!"
---
More FREE Energy-work articles
HERE
!
---
10% of Colleen's session fees are donated to charities
you're helping yourself and others!
---
*People around the globe have ordered my
Muscle-Testing and TAPPING SECRETS in
ONE E-BOOK to help themselves, pets and their loved ones! You can NOW get the E-book and 3 bonus e-books through PayPal, then

download them right away

!
Check out the Table of Contents and get details by clicking
HERE
.
---
GOT ALLERGIES? Get the facts about worldwide allergies and how TAPPING can help
HERE
!
PET MISBEHAVIOR, ALLERGIES OR ILLNESS?
Get Colleen's 5 years of ANIMAL TAPPING experience and PROVEN TECHNIQUES in one informative e-book.
E-book's table of contents is
HERE
!
It's the BEST $20 you'll ever invest in your animals' emotional and physical wellness!
---
Gift Certificates for Private Sessions with Colleen
are NOW available for birthday, holiday, anniversary gift-giving or just to say "I love you!"
Give the gift of health and peace to your loved ones... or ask them to purchase a gift certificate for YOU!
---