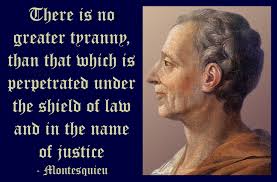 May 2nd, 2013
Sooner Tea Party press release
Senate Leadership Ramps up Intimidation
Tactics against Tea Party
Senate Demands Blackmail Charges
Against Tea Party Leader
The current controversy isn't about Senator Branan feigning concern over an email. The fight is about HB 1412; the Agenda 21 nullification bill that Senator Branan is determined to kill in the Senate Energy Committee.
HB 1412 passed the House on a bi partisan vote of 67 to 17.
Agenda 21 is about taking private property through use restrictions.
Agenda 21 is promoted by radical environmentalists, animal rights activists, and those with extreme social agendas.
Agenda 21 is about submitting to global control instead of local control.
They want to tell us how to live our lives and use our property.
Senate Leadership has taken the unprecedented step of asking the OSBI to investigate me on blackmail charges but originally their intent was to investigate me on a physical threat charge. We published the entire email thread in question on Monday in our regular newsletter and pointed out that a physical threat charge must have two points present:
There must be an actual physical threat that must be explicitly stated.
And it must be an imminent physical threat, i.e., it must set a time frame that the threat will be carried out.
Stymied by the facts Senate Leadership has switched tactics and is pushing the Oklahoma State Bureau of Investigation (OSBI) to investigate based upon blackmail statues.
The legal definition of blackmail is:
"verbal, written, or printed communication with the intent to extort or gain anything of value from another or to compel another to do an act against his or her will"
Political advocacy however is not blackmail. It is a core First Amendment right, legally permissible and constitutionally protected.
The First Amendment:
Congress shall make no law respecting an establishment of religion, or prohibiting the free exercise thereof; or abridging the freedom of speech, or of the press; or the right of the people peaceably to assemble, and to petition the Government for a redress of grievances.
Petitioning the government in a matter pending before the legislature is a basic U.S. and Oklahoma Constitutional right. Criminal statutes cannot criminalize what is legally considered constitutionally permissible speech. If that is to be the standard then arrest every leader of the House and Senate; in particular arrest the House and Senate whips. Whips are legislative "enforcers", who can offer inducements or threaten punishments for legislators to force them to vote according to the leadership's agenda. Their only job is to get legislators to do things they don't want to do.
The implications of Senate leadership's actions are enormous for grassroots activists, journalists, or any citizen that works to hold politicians politically accountable. Any citizen who works for openness, transparency, and accountability of elected officials or wishes to expose corruption is now at risk. Those that think they are untouchable because they are term limited are the beneficiaries of this criminalization of First Amendment speech.
Yes there are those that can convolute our criminal statutes into a criminalizing free speech. They can take a blackmail criminal statute that covers those communicating in private about a private matter and twist the statute into criminalizing communications about a public matter that was communicated in a very public fashion. Blackmail has always been limited to threats on issues that are not made public; indeed once the issue has been publicized the blackmailer loses his power over the victim. Remember that the email in particular was sent not only to Senator Branan but to the individual that had copied his email to the Sooner Tea Party.
Remember that that individual had an extensive Bcc list and had encouraged them to forward his email. Is it not obvious that this email was intended to be spread far and wide in a most public fashion?
Core First Amendment speech and petitioning the government on a matter of public concern must be protected at all costs. There are those that will take issue with the Sooner Tea Party tactics. Perhaps they are not able to stomach what must be done or they might take offense of how we do things but they cannot deny that our tactics are what makes the Sooner Tea Party different, unique, and effective.
Politics is a battle over ideas and values that is fought mostly in individual battles or over individual legislation where both side tries to move the ball forward while defending ideas, principles, and legislation. The battle is not fought with guns and knives; it is fought with pen and paper, and with emails and phone calls. As in all battles there will be winners and losers as well as collateral damage.
It is impossible to draw a full and complete picture of a politician without looking at their family, friends, and associates. Digging into a politician's background is basic political strategy that has and is being practiced by every political opponent in the state and it is practiced by every journalist in the world. There will be those individuals that are close to a politician that will pay a price for standing so close. If you don't believe me ask Billy Carter, ask former presidential candidate John Edward's wife, or ask former District Attorney Wes Lane about how his wife was treated.
The Senate's attempt to criminalize constitutionally protected speech and to cast a chill upon citizens and grassroots activists is nothing more than an admission that they are losing control over the individual Senators. If we weren't effective then they would not have attacked us. Political pain and embarrassment will be necessary if the citizens expect to regain control over the Senate and to regain their right to representation. Special interests want things to remain like they are but this country and this state is spiraling into uncertainty so the time for "nice" behavior is long past.
The political games where the House, the Senate, and the Governor take turns killing needed legislation to protect special interests is over. If they think they can use a term limited politician to kill legislation that the public supports then we will be sure that that term limited politician has that treachery attached to his name from now on. We are not afraid of the politicians or the stooges that do their bidding. We don't want anything from them except that the public interest come first. We are here to stay and we will never back down.
We ask the citizens of Oklahoma to contact Senator Branan at Branan@oksenate.gov and demand that he allow HB 1412 to be heard.
You can call the Senate switchboard and ask for him by name at (405) 524-0126.
We also ask the citizens of Oklahoma to contact their own senator and ask them to fight for HB 1412 and stop Agenda 21 from stealing property rights from Oklahoma citizens.
This fight isn't about rough language in an email; this fight is about the ability of Senator Branan acting on Senate leadership orders, to override the other 148 legislators to steal property rights from over three million Oklahomans.
Original email sent to Senator Branan by a Sooner Tea Party member responding to an STP Action Alert on HB1412:
--- On Tue, 3/26/13, xxxxxxx xxxxxxxx wrote:

Subject: HB 1412
To: Branan@oksenate.gov
Date: Tuesday, March 26, 2013, 9:09 PM
Senator Branam: Pass HB 1412 out of committee NOW!!
All of my acquaintances and I are watching to see how you handle this bill.
This bill must be voted into law this year.
Bcc recipients: Forward your version of this email to Sen. Branan ASAP.
The only day the bill can move is April 4th--just a few days from now!

Regards,
Xxxxxx xxxxxxxxx
+1-405-xxx-xxxx (Text OK)
Al Gerhart's answer to the Sooner Tea Party member, the Bcc list, and Senator Branan:
Branan,
Get that bill heard or I will make sure you regret not doing it. I will make you the laughing stock of the Senate if I don't hear that this bill will be heard and passed. We will dig into your past, your family, your associates, and once we start on you there will be no end to it.
This is a promise.
Al Gerhart
Sooner Tea Party