3. 2020 Australasian Philosothon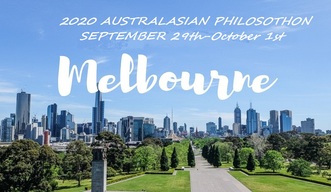 The 2020 Australasian Philosothon will be held at Wesley College in Melbourne, Victoria. Over three days students will be grappling with big questions. In 2020 the
Austral
as
ian Association of Philoso
p
hy
will be hosting the ninth Australasian Philosothon.. The
'
Philosophy in the Community
'
sub- committee of the AAP will be the steering committee for the Australasian Philosothon.
The primary objective of the Australasian Philosothon is to promote the uptake of students studying Philosophy in Secondary and Tertiary institutions. The effectiveness of this event in this regard can be highlighted through anecdotal evidence [1]and recent research.[2]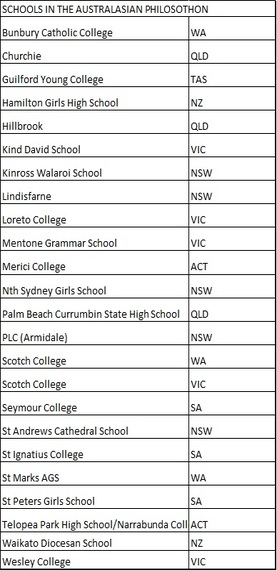 Comments by participating students and schoolteachers from the 2018 & 2019 Australasian Philosothons include:
"This is a very worthwhile event that enables students to demonstrate in deep critical thinking and engage in robust philosophical discussions. This is missing from their lives!"
"An inspiring sense of what young people are capable of when they're given a conducive environment for thinking and discussion."
"I chose to do Philosothon because I was interested in furthering my knowledge base and understanding of philosophical reasoning, while participating in a fun and diverse social environment. I wanted to further my incomplete philosophy education."
"The students have been exposed to Philosophical COI that have allowed a deeper level of thinking and philosophical exploration. It has developed confidence and given the girls a sense of success."
"Students benefited from discussing philosophical issues with a wide range of students from different backgrounds to their own."
4. The 2020 Regional Philosothon Resources are now available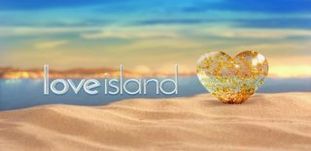 The following stimulus materials can be used in 2020 regional Philosothons. Organising
teachers are invited to make these resources available to students leading up to the
Philosothon. Students who are participating will need to be familiar with the content of these
resources at the relevent Philosothon and each student will need to submit four questions which
together with the other participant's questions will be the starting point of the discussions at
the Philosothon. Please note these resources are available to be used at Philosothons only.
Many thanks to the members of the advisory panel;
Dr Alan Tapper- Curtin University WA
Dr Laura D'Olimpio Birmingham University UK
Dr Karen Bland- La Trobe University Vic
Professor Rob Wilson- University of WA
5. New
Victorian Philosothon-
Scotch College will host the 2020 Victorian Philosothon.
Qualifying schools will be invited to participate in the Australasian Philosothon.
Contact the Philosothon project manager, Matthew Wills to find out more;
philosothon@yahoo.com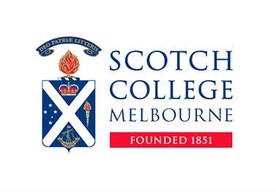 We welcome teams of 5 students from each school
(one student from each year 8 -11 + one reserve) to participate in Communities of Inquiry
judged by university academics in the field.
Thursday August 6th 2020 (5pm to 9 pm)
Cost: $50 per student. (This covers registration, prizes & food) No cost for accompanying teachers. More information about Philosothons can be found at
www.philosothon.net
(Please note that there are a maximum number of schools that can be involved so book your school in early)
6. 2020 Senior High School Ethics Olympiads
Ethics Olympiads are being run throughout Australasia and in the US, the Ethics Bowl is held in most US states and Canada. In the UK the John Stuart Mill Cup is held annually at St Andrew's University for high school students. The purpose of the Ethics Olympiad is to assist schools as they help students develop important skills in communication, collaboration and critical thinking. Unlike a debate, students are not assigned a position. Rather they take their own considered position in relation to an ethical question. As a team, students think carefully about their response to the question and collectively present their position. The alternate team can agree with the position taken and they might choose to reinforce the position, offering other arguments that reinforce the argument. Alternatively, a team might take a different position and choose to demonstrate the weaknesses in the alternate view while offering arguments that sustain their own position. It is important that students provide careful sustained reasoning in response to the question. If they disagree with the position taken by the other team, they must always demonstrate respect and civility. In the end all teams are given a mark for the degree of respect and care they demonstrate.
Dates: May 2020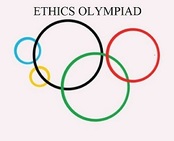 Canberra ACT -

S

t Clare's College

-

Tuesday 5th May
Sydney N.S.W -

S

t Andrew's Cathedral School

-

Wednesday 6th May
The Sydney Olympiad on the 6th May is Full with 26 teams booked in.
Sydney schools please consider booking in on Monday 18th May.
Melbourne Vic

-

Siena College

-

Friday 8th May
Hobart Tas

-

T

he Friends School

-

Saturday 9th

May
Townsville- Q

ld

-

Townsville Grammar School

-

Wednesday 13th May
Brisbane- Q

ld

-

Churchie

-

Friday 15th May
Gold Coast Q

ld

-

T

he Southport School

-

Saturday 16th May
Sydney N.S.W -

V

enue to be announced

-

M

onda

y

18

th May
Auckland-N

Z

-

Mt Albert War Memorial Hall-

Wednesday 20th May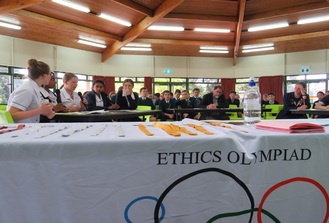 Wellington-New Zealand

-

Queen Margaret College

-

Thursday 21st May
Christchurch - New Zealand -

Christs College-

Saturday 23rd May
Perth- W

A

-

Aquinas College

-

Wednesday 27th May
Adelaide- S

A

-

P

rince Alfred College

-

Friday 29th May
7. 2020 Grants Available
We invite you to consider applying for one of the grants listed below. You might wish to take advise from us going forward or we are happy to provide the funding and then watch as you create something unique to your school. These are some of the grants available.
This means we offer funding packages and assistance to establish your school as a hub for the development of critical thinking skills. Philosothons are now a well established mechanism for schools to take seriously this aspect of the curriculum helping their students develop critical thinking skills, collaboration skills and creative reasoning. This initiave is supported by academics throughtout Australia in both the tertiary sector, and the school sector as well as by many that are passionate about this area.
New Regional Philosothons: Subsidies are available for schools to help regional and remote schools cover the costs associated with starting up their own local Philosothon. This will involve other schools in their area. Click here for an application form.

New Philosothons will be supported in cities that do not currently have one, including New Zealand, the Northern Territory, Singapore and Hong Kong. Click here for an application form

Northern Territory Grant applications- These are travel grants to enable teachers to participate in professional development opportunities related to the Philosothon Project. Some priority will be given to indigenous teachers and or teachers of indigenous students. Please fill in the online application form and we will notify you ASAP if your application is successful. Click here to apply.

Travel & Participation subsidies: Subsidies will be provided to assist students/staff who might not otherwise be able to participate in a Philosothon. This might be because they live in remote locations or
because the school is dealing with students from low socio-economic backgrounds. Click here for an application form.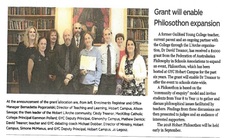 Judges/facilitators subsidy- Money is available to schools to pay judges/facilitators an Honorarium to cover travel costs etc. Click here for an application form

Teacher training subsidy- Money is available to schools to pay judges /facilitators an Honorarium to cover travel costs etc. Click here for an application form

Training for Phd Students: Training and professional development will be organised to allow students to be trained in the Community of Inquiry pedagogy which, in turn, enables them to act as facilitators in Philosothons.
Click here for an application form


Resource development: Teachers and academics will be recruited to consult on and develop age appropriate resources to be used as stimulus material for Philosothons. A website will be developed to house these resources and enable access for all participants. Click here for an application form.

FAPSA is an umbrella organisation which seeks to enrich and expand philosophy education in primary and secondary schools in Australasia. It supports the interests of its nine affiliated Associations through professional development and advocacy initiatives, has an official open access journal, Journal of Philosophy in Schools, and holds a biennial conference. | Ph: +61 (0)400 029 660 |FAPSA Website: http://fapsa.org.au/
8. Congratulations to the following grant recipients