FIRE DEVASTATES SONY DADC CENTRE…
…AS RIOTS CAUSE PROBLEMS FOR OUR INDUSTRY
FREMANTLE OFF ITS TROLLEY
MOMENTUM HAS IT RIGHT OFF
METRODOME TAKES A STAKE IN NEW BUSINESS
RELEASE OF THE WEEK – 13 ASSASSINS
---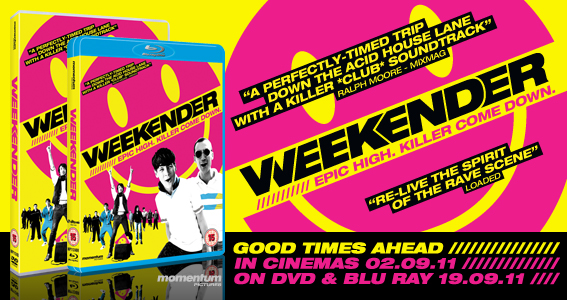 ---
It Was A Good Week For..
.

Momentum, again, celebrating a double success with
I
t Was A Bad Week For…
Pretty much everyone really…
And as madness and chaos descended onto cities across the country, the riots had serious implications for our industry. First HMV stores in Wood Green, on Saturday, and Enfield, on Sunday, were among those that came under fire from looters (see below) and, as if that wasn't bad enough, this was followed by the torching of Sony DADC's distribution centre in another part of Enfield the following night (Monday). The Raygun was watching TV news channels in the early hours of Tuesday morning as the horror of the arson became apparent. By 5am on Tuesday, Sony DADC had begun the arduous task of contacting its UK labels and distributors, telling them the awful news: the centre had gone up in flames and was still ablaze. As the morning progressed, it became clear that the arson attack had virtually destroyed the distribution centre, along with its entire contents of DVDs, Blu-rays and music. The DVDs and Blu-rays were from both majors and independents, with companies across the industry seeing whole stocklines being wiped out, taking in new releases and catalogues… Sony DADC was praised for the way it swung into action immediately to organise new stock and new distribution for its labels and their titles. The Raygun drove past the site near the M25 on London's northern-most tip and was shocked by we saw, thick smoke rising above the devastated building, the air thick with not just the smoke but the smell of burning DVDs, Blu-rays, packaging, CDs and vinyl (much of the latter from PIAS). One company we spoke to on Tuesday, not distributed by Sony DADC, feared the worst for the unfortunate victims, but Sony DADC and the industry as a whole pulled together. As the company's official statement stated: "We are working very closely with our customers and based on their release schedules, 1.5million discs are in the process of being remanufactured at both our manufacturing sites in the UK and Austria. In addition, we are extending our direct to retail distribution from our UK manufacturing site to reduce shipment delays - discs which are currently in our inventory have already been shipped today and the first of the remanufactured discs from the stock affected by the fire will be delivered tomorrow."
The next step was looking beyond the immediate future, and again Sony was quick at that too: It said: "We are already studying a number of medium to long term solutions of alternative site options for business continuity and in this context we have received a number of offers of support from Sony affiliate companies, local distribution centres and other companies from within the industry." In similar ways to previous problems at companies such as Trilogy and VDC, rival companies pulled together to help out. The industry was full of praise for Sony DADC. As HMV's Andy Anderson said: "I think everyone's stepped u[p and done a really good job."Here's what one of its biggest customers, 2 entertain, in the form of ceo Paul Dempsey said: "Our UK stock that was being housed at the Sony DADC warehouse in Enfield was sadly destroyed in the fire but we're relieved no one was injured. We are working closely with Sony DADC to restore the supply chain and a normal level of trading as soon as possible." It was estimated that some new releases may only be a day or two late. We have loads of comments from the companies involved over on our website, see www.theraygun.co.uk
One interesting sidebar to the tale has been the way social media reacted the blaze. Twitter was one of the focal points, as film fans and the likes rallied to the aid of labels, calling on fellow consumers to look out for and support the affected distributors and labels by buying their product, either as physical copies or downloads. Film and related stuff website Bleeding Cool led the way, with this excellent round-up and guide to labels potentially suffering and where consumers could download their releases. A worthy effort that should be applauded.
---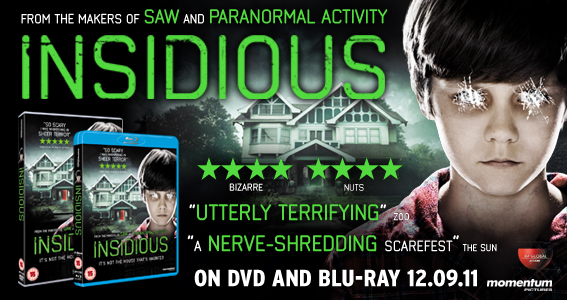 HMV was the retailer in our business most seriously affected, with looting at two of its stores, as mentioned above, as rioting took hold in the capital. The latter is one of the retailer's oldest surviving locations, dating back to the 1960s, and it was a shame to see it boarded up as we drove past this week. HMV's Gennaro Castaldo said: "HMV can confirm that its stores in Wood Green (Shopping City) and Enfield (Church Street) were among the local businesses affected by the incidents that took place in north London over the weekend. The stores were both closed at the time and no members of staff were harmed. HMV has now secured both sites and is currently assessing the full extent of the damage to fixtures and fittings as well as the level of stock loss, which appears to be extensive. While its on-site teams are working hard to normalise matters as quickly as possible, it is likely that it will take a number of days before the stores are in a position to re-open. In the meantime HMV trusts that customers will understand, and apologises for the inconvenience this may cause."
It's been a week full of terrible news. And it is with great regret that we announce the sad and untimely death of Richard Larcombe, a man who was in the industry for as long as anyone can remember. His decades in the business spanned pretty much every element of our industry – he started off as a rental dealer, wrote columns for the trade press and later edited Video Trade Weekly, before launching into PR and The Associates, the agency which celebrated its 20th anniversary in the business some two years ago. Along the way he worked with pretty much every company in the business, from major studio to the smallest of labels, with its current client roster taking in much of the independent sector. Not only was he excellent at creating awareness and coverage for his titles, but Larcombe was a hugely popular character too; a wonderful raconteur with some great stories about the industry. In a full obituary here, John Hayward, one of Richard's closest pals, said: "More than anything, he had a rare generosity of spirit and a fierce loyalty to his friends, of whom he had hundreds. He was around from the beginning. Now his energy, infectious enthusiasm for the films and stars he represented, and appetite for fun will be sorely missed in an increasingly corporate and timid industry." All we can say is he will be sorely missed.
"To me, Richard epitomised all that's good about our industry. He was great at what he did, he cared passionately about film and video and he never forgot that we're all in the job of entertaining people and and we should have some fun along the way." We have numerous tributes from the industry to Richard Larcombe, with industry people past and present celebrating his life, achievements and recounting some wonderful tales, over on our website. If you wish to contribute, please email info@theraygun.co.uk and we will add your comments.
---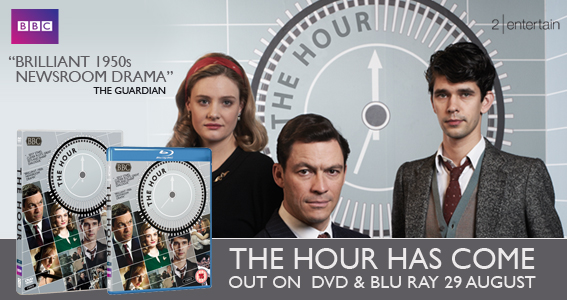 ---
Right, let's have some good news for a change, after the grimness of the first part of the newsletter. And Momentum's annus mirabilis has continued with the dual success of Hobo With a Shotgun (PRed by Richard Larcombe's The Associates) and Limitless. The latter gave the independent another number one title across DVD and Blu-ray formats, shifting some 136,000 units in its first seven days on sale. The company's Kristin Ryan said: "Limitless performed incredibly well on its first week of release securing the number one spot. Bradley Cooper is an incredibly hot property right now and his press trip to London exclusively promoting the home entertainment release definitely gave the campaign that extra push to event status. The artwork perfectly suited the lenticular treatment and we expect great sustain based on the strength of its on shelf stand-out." And Hobo (airing on Friday night at London's Rough Trade East record shop) had an equally impressive bow. Momentum's Adam Eldrett said: "We had an excellent result on Hobo, it seems to have converted at a higher rate versus box office than Machete [it has taken more than £30,000 at the box office and is still climbing on its ongoing platform theatrical release]. We are thrilled we got our Hobo out there and into homes."
As the keener media observers will have noted, it's been another year of change at ITV, across the whole company, but one that, thanks to the success of both the ITV1 channel and its digital family, has seen growth both in terrestrial and digital markets, with advertising and overall revenues up across the group. And on its business side, the company is now starting to reap the benefits of more closely integrated consumer products and distribution operations arms, with, on home entertainment, its ITV Studios Home Entertainment arm looking to become what it describes as a "smarter publisher", keeping its eye on both the heritage of its brands and name, as well as looking to the future. This smarter outlook has informed the company's Q4 line-up. It has some classic brands and new franchise and one-off releases. What's more, most are backed by extensive research. When it comes to its key brands and releases, the company has found out what consumers like and don't like, and what has made previous releases work or fail. And in terms of marketing, it is offering a more joined up approach, promoting across its brands and across different media. In terms of areas such as social networking it is aiming to engage and have a dialogue with its audiences, tying in to facebook Twitter and ITV's own website and speaking to consumers, rather than shouting at them. So what is there in terms of product then? There's just one soap this year, in the shape of Emmerdale, under the title of Marlon & Paddy's Big Night In. Again, the content has been carefully researched, enabling the release to give the consumers what they want. In terms of marketing, the November release will have a campaign that kicks off well ahead of release through social networking moves to PR activity, then press advertising and, after release and in the run up to Christmas, on-air trails, TV advertising and more press.
ITV Studios Home Entertainment has also looked closely at another of its key brands, Harry Hill's TV Burp and has reviewed its release strategy. It is offering a new hook (the show's 10th anniversary), a release date closer to Christmas and PR-dedicated solely to the DVD, offering a clearer message. It offers a similar marketing mix, moving through the social, to PR (around the 10th birthday celebrations) and then above the line marketing. Those chattering ladies return again, with Christmas With The Loose Women which, again after research, returns to what made the first a success, including a live studio audience and UK celebrities appearing as guests. Come Dine With Me was successful on 2010, and in Extra Spicy it returns with more of the same and a higher profile marketing campaign than last year's outing, with the title working alongside a whole bunch of new Come Dine With Me consumer products. There's new drama in the form of Julie Walters in The Jury, a high profile five part drama due in November, and, in December, Just Henry from the pen of Goodnight Mister Tom author Michelle Magorian. The line-up is completed by a stand-up release from one of Britain's best-loved comics, John Cleese, from his sell out Alimony Tour, due in November. As ITV Studios Home Entertainment's Richard Bernard said: "The John Cleese stand-up DVD is the first time ever that John Cleese has performed a stand-up show. His status in British comedy is legendary due to his integral involvement with Monty Python and Fawlty Towers and the DVD will make for either a great self purchase or gift this Q4." More on this in the coming weeks.
---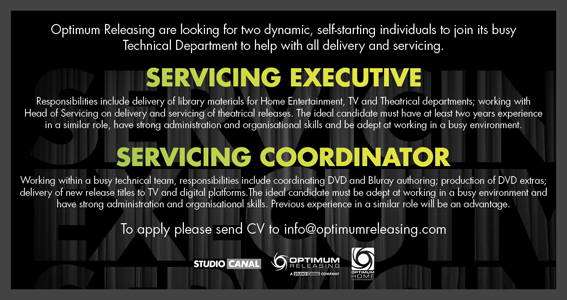 ---
Clear Vision was one of the labels seriously affected by the fire at Sony DADC's distribution centre, a fact made all the worse by the fact that the company's offices were close to the centre, meaning staff could all see the plume of black smoke darkening the sky after the fire had destroyed the building ("I drive past [Sony DADC] every morning when going to work," said the company's Ian Allan, "up until [Wednesday] I could see from my office window, the smoke bellowing up to the sky with a faint image of our DVDs"). But there was cheer for Clear Vision as two of its brands, both the WWE and UFC, have been enjoying notable success. The latest Wrestlemania release from the former, Wrestlemania 27, spent five consecutive weeks atop the sport and fitness charts, and is seven per cent up on the previous year's outing from the biggest event on the WWE calendar. And prior to that, the most recent release from the mixed martial arts organisation, UFC Best Of 2010, had spent two weeks at number one in the same chart, proving to be the bestselling UFC title of the year. Clear Vision's Ben Stanley said: "Within a competitive market and with shrinking retail space, both have been resounding successes and highlight the strength of both the WWE and UFC brands. As we progress into Q4 we still feel there is plenty of life left in these titles, and will look to further exploit these."
Fremantle was celebrating this week after Trollied, Sky 1's new high profile sitcom starring Jane Horrocks, delivered the station's biggest audience of the year. It came boasting some strong reviews too ("a supermarket comedy that's worth checking out," from the Daily Telegraph was typical) and went on to pull a total of 1.1 million viewers, which represented an audience share of five per cent, outperforming Sky's normal prime time figures by more than 250 per cent. All of which bodes well for the series' eventual release courtesy of Fremantle come October. More on this in the coming weeks.
Maybe the youth of today (a phrase used everywhere this week) wouldn't be rioting if they had something to occupy their time. In our day, a wizened old Raygun scribe says, we had the acid house parties and raves to keep us busy, with lawlessness of a different kind sweeping the nation's youth. Kicking off what could become the next trend in homegrown film-making, those days of the acid house, warehouse raves and illegal parties are featured heavily in Weekender, due from Momentum in September, first as a limited theatrical release and then in stores. The film is also being backed by a soundtrack album released via 2 entertain affiliate Demon and put together by our old mucker, house DJ Terry Farley. Again, we'll have more on this in coming weeks, including a report from the set we visited last year, but in the meantime, as Adam Eldrett from Momentum said: "Weekender continues to build up a head of steam ahead of theatrical release on September 2 and on DVD September 19. Through online, press and outdoor we are hitting the old skool ravers and a satellite tv campaign will go after a younger crowd with Jack and Henry crucial to hooking them into this nostalgic trip down acid house lane. The soundtrack due out in August 29 is getting a fabulous recepton and will get you ready for the weekend."
---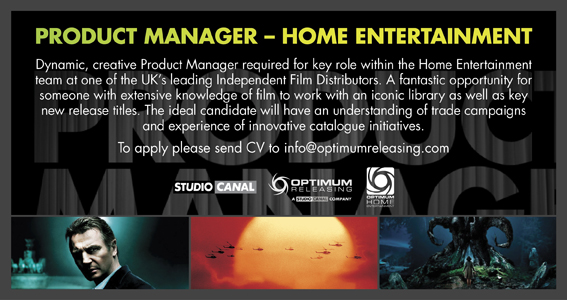 ---
Last week we reported on eOne's Q4 line-up. One of the key titles, we reported, was Horrid Henry: The Movie and this week eOne has confirmed that it has inked a deal with independent theatrical producer and distributor Vertigo to release the film on DVD, Blu-ray and 3D Blu-ray on November 28. The film has already earned some £3.7 million at UK cinemas in its first 10 days of opening. eOne's home entertainment director Jon Bourdillon said: "eOne is thrilled and excited to release Horrid Henry: The Movie on DVD and Blu-ray this Q4. Horrid Henry is a great family movie that will be very popular on DVD this Christmas. We are delighted to continue our successful relationships with Vertigo." Vertigo's Rupert Preston said: "We are truly delighted with the incredible box office performance of Horrid Henry so far. This is a great set-up for the home entertainment release and we are confident the title will do brilliantly on DVD. We are really pleased to be teaming up with the eOne home entertainment team and we know they will do a great job."
Metrodome Distribution is looking forward to one of its best ever Q4 line-ups, with a packed slate headed up by hero title
Stake
Land
. Having already scored big with this award-winning terrorfest at
UK
cinemas (its biggest release of the year to date), the indie will be looking to duplicate the film's theatrical success when it lands in stores on October 10, just in time to bewitch consumers for Halloween gifting. The indie will be giving
Stake
Land
the release a film of this calibre deserves with a bells-and-whistles-packed double disc DVD and Blu-ray to fully showcase both its quality and sales potential. Audiences and critics alike praised
Stake
Land
for putting the bite back into the vampire genre after a spate of moody vamp teen flicks, with critics declaring it "The American horror film of the year" and "Absolutely stunning… See this film at any cost". Head of sales John Ramchandani said: "
Following the hugely successful nationwide theatrical release of
Stake
Land
earlier this year, we are thrilled to bring one of the most critically praised horror films of recent years to the mainstream DVD and Blu-ray audience in October."
Another major deal inked this week has seen Metrodome acquire Hollywood Classics international rights company Hollywood Classics. The company looks after theatrical rights for studios Universal, Paramount and Fox, as well as Film Council-affiliated films outside of the US. This sees it licensing films for theatrical re-releases, screenings and also looks after rights for the studios in the DVD market too. Its 2010 figures showed it having revenues of £6.7 milion and a pre-tax profit of more than £500,000. The deal will, Metrodome said, give it access to major studios and international distribution, and will, it added, create cross-selling opportunities and drive revenues. Metrodome chairman Mark Webster said: " This important acquisition is the next step in our mission to become one of the leading independent rights management groups in the UK providing independent producers and other intellectual property owners with a comprehensive solution for worldwide exploitation of their IP and content across all platforms. Hollywood Classics is an excellent company and one which offers revenue upsides through scale and an international reach. It is an excellent endorsement from the market that we were able to raise the entire consideration monies, which confirms investors belief in Metrodome's continued expansion and development."
Also from Metrodome, at the same time as unveiling the Hollywood Classics deal, it has also boosted its management team, with non-executive director Steve Winetroube taking up a full-time role as chief operating offier for Metrodome Group, and Peter Urie moving back to the company as chief executive officer of Hollywood Classics. Former Channel 4 chairman Luke Johnson is also joining the board. Metrodome chairman Mark Webster said: "I am delighted to welcome Luke Johnson to the Board; Luke joins us with a huge amount of cross-sector experience which I am sure will prove invaluable in the next stage of our evolution. As a result of this placing and acquisition, Metrodome will look to start paying a dividend in 2012."
---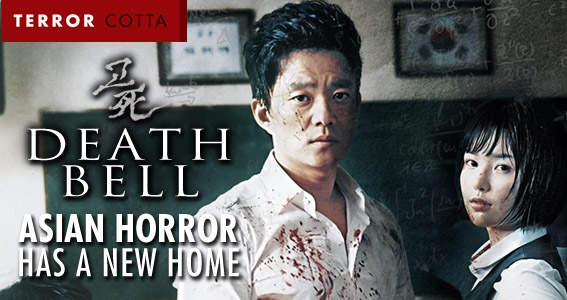 ---
We've already reported strong figures from BBC Worldwide and its video arm 2 entertain, and here's some more interesting news about the hit CBeebies show Baby Jake. The programme launched last month and is already becoming a firm favourite with pre-schoolers across the country. Deals have now been inked that will see 2 entertain releasing DVDs of the programme, which brings a young child's world to life using live action and photographic animation, in the first half of next year, with Egmont publishing books and Vivid signed on as the master toy company. Executive producer and joint md of Darrall McQueen, the company behind the programme Billy Macqueen said: "These deals build upon the UK master toy licence signed with Vivid in June and reinforce the early success of Baby Jake on CBeebies itself and on the BBC's catch-up platforms. Since launching on 4 July, Baby Jake has been a permanent fixture in the CBeebies iPlayer Top Five and grew from 240,000 viewings in week one to a stunning half a million viewings in week two. We're delighted that 2 entertain and Egmont have partnered with Darrall Macqueen and BBC Worldwide to expand Baby Jake's success from the small screen to the high street."
Our number of the week? That's 200,000. Why? It's the total of web users who are currently being sued for online piracy in the US. The total has been compiled by illegal download information site TorrentFreak, which has been meticulously logging details and now claims the total has now passed the 200,000 mark. Most are using BitTorrent, with music being downloaded illegally in the majority of cases. According to the site, those infringing are offered the chance to pay, say, $2,500 with no additional costs, or face the matter being taken further and facing far larger fines and increased costs.
We were lucky enough to be invited to the premiere of Cowboys And Aliens, the film that blends genres (sci-fi and Westerns) and two of the action world's biggest heroes, Indiana Jones (aka Harrison Ford) and James Bond (Daniel Craig). The title is one of the last summer blockbusters due on DVD and Blu-ray before the end of the year, courtesy of Paramount. Our regular screening correspondent Alex Kidd was at the 02 in south east London for the vast event and filed this report: "I really did enjoy the film. It's fully-fledged Western that just happens to have alien invaders in it, it's probably also the most serious of the Summer blockbusters, though there are some comic moments it's all about character and how they all ineract with each other. Craig is great as the mystery man, but it's Ford who really stands out as it's his best performance in years, he looks really interested in the roles and it reminds you of why we all enjoyed him in his famous roles. The event was great too, the O2 is a good place for a premiere with the Sky Supercsreen being a huge old-style auditorium. Great introduction from director Jon Favreau, with Craig and Ford also there, with them messing around on stage in front of everyone." The premiere kicked off Empire's Big Screen event and Kidd is reporting for The Raygun's website, his words on everything going on there will be on our website in his regular column on Tuesday.
One film that our correspondent Alex Kidd (see above) raved about ahead of its theatrical release was 13 Assassins, now due from Artificial Eye on September 5. It's superior Samurai fare, rated by those in the know as one of the greatest in the genre for some time. And Artificial Eye is aiming to capitalise on that great word of mouth for its release, and is planning, among other things, a TV campaign to back its high profile release. We'll have more on the release, including, hopefully, a look at the finished TV ad, closer to release, but in the meantime the company's Paul Diment said: "We're proud to be releasing one of the most eagerly awaited martial arts films of the year on DVD and Blu-ray. We'll be supporting the release with one of our biggest campaigns to date, which includes National TV advertising pre and post release and National press and online advertising."
It was another whopping week for Harry Potter And the Deathly Hallows Part 2, which had, by the end of Sunday, totalled £62.38 million in box office receipts. It's currently the UK's seventh biggest earner ever and, as the old saying goes, the only way is up… Super 8 opened with £2.21 million (and an incredibly strong word of mouth on the likes of Twitter), Mr Popper's Penguins took £1.52 million.
It's been a busy week for sequel-based announcements, made all the more remarkable by the fact that in the cases we're referring to, the originals haven't even come out yet. So despite the fact that The Hunger Games is due to open in March 2012, the next film in Lionsgate's franchise that is set to equal the likes of The Twilight Saga was this week unveiled. Catching Fire, the second in the trilogy based on Suzanne Collins' book series, will open in March 2013. The other sequel announced is the second in the rebooted Spider-man franchise. You know, the one whose trailer has only just landed online. The sequel to Amazing Spider-man, which itself opens on July 3 2012, will be out, Sony said this week, on May 2 2014. We're checking our diaries as we speak, although it's looking pretty free that night…
More sequel business announced this week, on the back of successful US theatrical openings, The Smurfs and the latest in the Planet Of The Apes saga, The Rise Of… which could be recipient of not just a sequel, but sequels…
Remake news of the week, or rather a big screen take on a small screen classic, is the news that Hong Kong Phooey, the Hanna Barbera toon, is to get a movie makeover, blending CGI and live action, a la Yogi Bear. And who will play the masked kung ku crimefighter? Eddie Murphy? Could be…
Picked up on our travels around the web this week, this film is being pushed via peer to peer sites and BitTorrent, you get some free, you download the rest…
Judging by the Radiohead-style experiment, it's still amassed less than 10 per cent of its target, which was only 20 per cent of its budget http://vodo.net/alpfd
Soda has this for the UK… It looks ace
Dogwoof has this for the UK, again, highly recommended:
Possibly not the best week to have a polar bear themed trailer, but it looks fun nonetheless…
To unsubscribe, email
info@theraygun.co.uk
with unsubscribe in the subject
For editorial or advertising queries, contact
tim@theraygun.co.uk