THE EARLY RELEASE GETS GETS THE WORMS
PLAYSTATION SETS OUT ITS STORE…
…CUBE ADDS A NEW DIMENSION
AMAZON RIPPERS UP THE MARKETING RULE BOOK…
…AND LAUNCHES MORE PILOTS
EONE'S Q1 TURNERS A FEW HEADS…
…WHILE DRAFTING DOES THE DONKEY WORK
STUDIOCANAL LOOKS AFTER THIS BEAR…
…WEAVES MAGIC WITH FAMILY TITLE…
…AND SPIRITS AWAY MIYAZAKI BOX
WWE'S UK TOUR GIVES SALES A BOOST
FALL ARRIVES IN THE WINTER
ICON: NICE GUYS DO FINISH FIRST
ARRW MAKES A GOOD KILLING AT AFM…
QUOTE OF THE WEEK
TWEET OF THE WEEK
---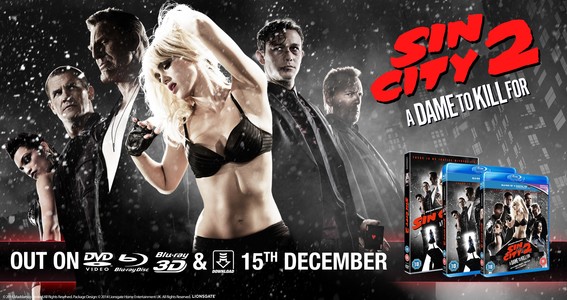 ---
If you can't read this newsletter or see the ads, pl
ease click
here
It Was A Good Week For... The early digital release looks to have come of age…
It Was A Bad Week For…
All those bleary-eyed souls out, about and seated at the Empire before 9am on a Sunday morning for the Hunger Games Mockinjay Part 1 multimedia screening…
Is this the autumn of the early digital release? Or, at the very least, the autumn of the digital release. For while physical releases are receiving a push thanks to the industry-wide campaign overseen by the BVA (see last week's newsletter), assorted vod offerings are pushing the availability of titles through their services. blinkbox's F for Fresh campaign, Sky's marketing clout being applied to its vod and physical copy offering and similar campaigns from other companies is all adding up to a digital Q4. It's a view that others are concurring on – more and more suppliers, particularly the big studios, are pronouncing themselves very happy with how digital numbers are doing, especially on early release. As blinkbox's director for content acquisition and sales Douglas Davis said: "
We're known for being the home of the latest releases after their run at the cinema and are big fans of early digital release where we can offer movies before their physical release and ahead of platforms that can only have the rights to offer rental. It also helps to differentiate us from subscription platforms like Netflix who have to wait up to 18 months for some movies.
Early EST caters perfectly to the growing number of customers who want a film as soon as possible which particularly applies to collectible movies that people want to view over and over like kids titles or epic blockbusters.
We are also fans of early EST because it supports ownership which is big business for our parent company Tesco, and an area that is evolving as the disk buying public move to digital collections."
The only question is, is there a better way of referring to it rather than "early digital release"? For as blinkbox's Douglas Davis concluded: "
We do feel that to that as an industry we need to work on the language we use when articulating the early digital release window. Customers don't really understand what 'early' means. It begs the question 'early compared to what?' A better description might be 'own It on digital Before DVD release', or something similar. We'd welcome moves to agree industry language that will further clarify the proposition for customers."
---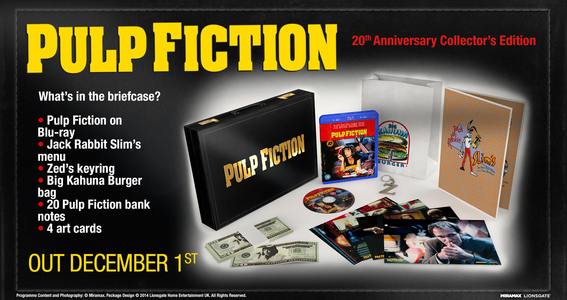 ---
Currently pushing its wares hard to potential consumers is PlayStation Store, which is making a name for itself with all kinds of activity surrounding titles available through its online store. The Sony-owned, PlayStation friendly offering has appointed an agency, Shine, familiar to many through its work with, among others, Paramount, to push some of titles you can rent or buy on its service ahead of their physical releases. This means activity around Transformers: Age Of Extinction (as mentioned in last week's newsletter, with a pack sent out to journalists) while this week its activity has centred on 22 Jump Street, as we write it, PlayStation Store, along with SPHE, is hosting a screening of the film in a swish London venue…
Sticking with 22 Jump Street and SPHE has joined forces with Google's Creative Lab as well as agency Banana Stand to put together an innovative promotional product for the film's release. Google Cube is a six-sided virtual cube with different video and audio clips on each side. The user rotates it, playing different parts, creating their own versions of the assorted clips. The 22 Jump Street Ice Cube is named after the rapper turned actor who stars as Captain Dickson in the comedy films and features clips of his funnier, swearier moments from the film, along with assorted gif-like character sequences featuring Cube, as well as stars Jonah Hill and Channing Tatum. Commenting on the launch, SPHE's Kate Jeremy said: "
We are really excited to be the first film distributor to use this new technology. Presenting our content via such an entertaining and interactive platform delivers a much more engaging experience for Jump Street fans than a conventional ad format and should create real standout for the release." Google Creative Lab's Tom Uglow said: "We built the Cube as an open platform, and it's amazing to see the creative uses people are finding for it – from agencies through to artists, filmmakers, musicians, educators, and others. We're particularly excited about SPHE's 22 Jump Street Cube because it is the first time we've worked with a major film studio and we couldn't have imagined that a couple of months ago. We love the energy Sony has packed into it: it's witty, authentic, irreverent, and insanely catchy."
It's a lot of fun to mess around with (you can see it here ) and should act as a novel push for the film.
But svod is also still going all guns blazing and similarly pushing its wares to the oublic. As reported here last week, Ripper Street is the latest exclusive series to land on Amazon Prime Instant Video's svod service, it officially made its debut today (November 14). And the marketing for the release has been suitably high profile. Amazon Instant Video's UK commercial director Russell Morris said:
"The world premiere of Ripper Street Season 3 will be our biggest launch of the year, including heavyweight TV and outdoor advertising plus display advertising across Amazon and up to 400 different digital devices on which customers can now stream this latest Amazon Prime Instant Video exclusive."
---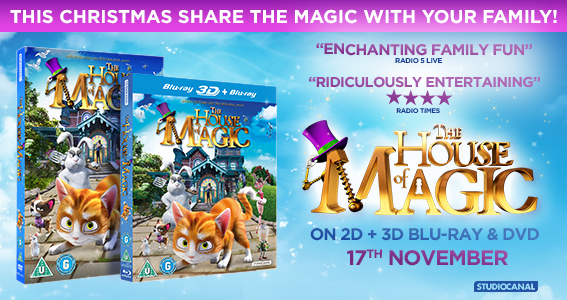 ---
Meanwhile, also from Amazon, the company has announced its slate of Pilots due to air early in 2015, with, as previously announced, those deemed the most popular as voted for by viewers being commissioned for full series. The pilots will air across Amazon Prime Instant Video in the UK and other territories. They include Cocked, a dark comedy created by Lie To Me's Sam Baum and starring, among others, Jason Lee and the godlike Brian Dennehy; Down Dog, about southern Californian types; Mad Dogs, a US take on the UK series starring Steve Zahn, Billy Zane, Ben Chaplin and Michael Imperioli (The Sopranos); The Man In The High Castle, based on Philip K Dick's alternative history; documentary The New Yorker Presents; US Civil War tale Point Of Honor and comedy Salem Rogers. Amazon Studios vice president Roy Price said: "Our first pilot season of 2015 brings some of the greatest storytellers in the business to Amazon customers with works of novelty and passion. We're very excited by these shows and look forward to getting customers' reactions next year."
We'll soon be starting on the long march towards Q1 2015, looking at forthcoming titles from the first part of the year from assorted suppliers and distributors and one title we're certain to be focusing on is eOne's Mr Turner. The Mike Leigh directed Timothy Spall starrer is currently painting towns across the UK red, on its way to £3.3 million at the box office after little more than two weeks, making it the director's highest ever UK earner. It all bodes well for eOne's home entertainment release in the first part of next year, with its impressive strategy and marketing having helped the film to its impressive performance thus far. Commenting on its success and impending release, eOne's Tim Westbey said: "The exceptional performance Mr. Turner is enjoying at the UK box office bodes well for home entertainment and the campaign will look to maximise the profile from any awards season coverage – making it one of the standout titles in the first quarter."
At the opposite end of the scale from Mr Turner is eOne's big theatrical release for Friday November 14, Nativity 3: Dude Where's My Donkey, the third instalment in this distinctly homegrown franchise. It's good to see eOne's drafting for the first two titles forming such an essential part of its marketing for the third film, with the activity certain to add to the hefty sales accumulated by the franchise thus far. Commenting on its drafting, eOne's Hans Griffith said: "
The Nativity drafting campaign is well under way, we have secured some great profile at retail and worked very collaboratively with our theatrical team to cross promote the DVD catalogue alongside the new film. Nativity 3 opens at the box office today (November 14) and both Nativity 1 and 2 are currently vying for a place in the Top 20 this week."
---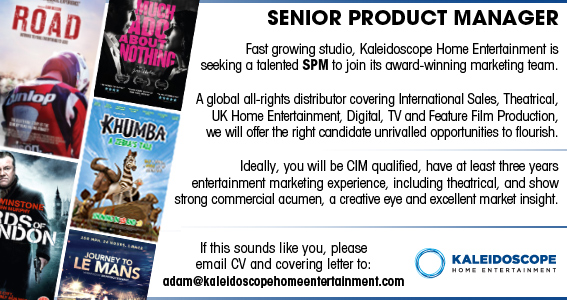 ---
One of Q4's biggest theatrical releases at cinemas is set to be the family outing Paddington. It also marks Studiocanal's increasingly high profile move into this sector and it looks as if the company is hitting the ground running when it comes to marketing family-friendly fare. Its Paddington initiatives include a trail of bears across London, which has drawn acres of publicity. Commenting on its family slate, with Paddington and more due on home entertainment formats in 2015, Studiocanal's Mikey Ellis said: "
We're all getting very excited about the theatrical release of Paddington. The campaign is starting to kick in and is going to be of an epic scale, you're not going to be able to move without bumping into the little furry fella. One key pillar of Studiocanal's objective is to release more film suitable for families and with Paddington and Shaun The Sheep coming to stores in 2015 we're entering the market with a bang."
Ahead of Paddington and Shaun The Sheep, Monday November 17 sees Studiocanal releasing an animated family adventure in the shape of House Of Magic. Commenting on its release, the company's Mikey Ellis said: "
We're over the moon with the retail support we have for the launch of House of Magic on Monday which has enabled us to go over and above with our ATL activity. Our main focus for the campaign is TV and to set us apart from other competitor titles on the same date we've gone for a slight female sku and have also invested in lenticular packaging for the tradewide DVD. Supporting the media campaign we've managed to secure extensive third
party promotions with coverage nationwide in Premiere Inn, The Entertainer stores and with Timex Kids. We will also include the title as a hero in our Christmas gifting campaign to sustain sales to the end of the year."
Studio Ghibli fare and the output of director Hayao Miyazaki has, of course, been a mainstay of Studiocanal's catalogue since its Optimum days and it's great to see it marking the retirement of Miyazaki with a lavish box set featuring all his films together for the first time in a sumptuous collection. Images were released this week and set the Internet ablaze as fan boys salivated over the packaging, artwork and contents. Studiocanal's Mikey Ellis, again, said: "
We're also very proud to celebrate the retirement of master film-maker Hayao Miyazaki by releasing all of his films together for the first time in one box set on
December 8. We're producing it to appeal to true Ghibli fans and it will be limited to only 1000 numbered copies. As well as including the films and the high quality packaging it will also include an exclusive bonus disc. It's been a very good year for the Studio Ghibli brand thanks to a national screening programme of the back catalogue titles and the soaring success of The Wind Rises so it's great to have such a wonderful product for the growing fanbase at the end of year."
---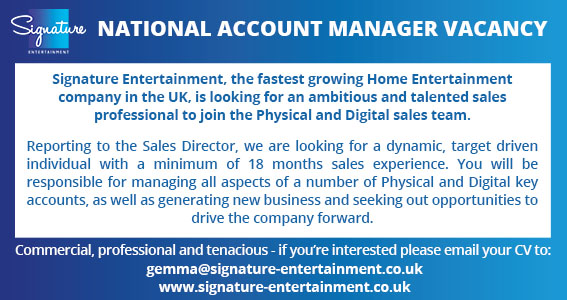 ---
It's good to see Matt Brightwell, who headed up the marketing at Contender as it became first part of eOne and then again as the company acquired Momentum and doubled in size, has been installed in a new role. He has this week started at Twentieth Century Fox's home entertainment arm as head of new release. Brightwell, who had previously worked at Universal, oversaw everything from awards-friendly films such as 12 Years A Slave and Dallas Buyers Club, franchises such as the Twilight Saga and children's fare including Peppa Pig during his 10 years at eOne. He takes over from Ryan Virgo, who has been appointed to a new role of head of customer marketing, overseeing all digital and physical customer activity in the UK and Eire.
In case you hadn't noticed, the WWE was in the UK for the past week or two, with the touring behemoth playing 11 sold out live shows in 10 UK cities, including filming its flagship Raw and Smackdown shows on consecutive nights at the Liverpool Echo Arena. We'll let Ken Law, WWE label manager for EMEA for Fremantle, take up the story: "The tour was one of only two occasions a year that the fans and the media can get up close and personal with the WWE's superstars, divas and legends. Whether it's Seamus at Anfield for a photo call with the Liverpool team or John Cena on This Morning, the profile of WWE expands and sales across all categories spike as a result. This time, a signing session was arranged in every city the tour landed in, with HMV, Tesco, Game and WHSmith all involved and over 5,000 fans receiving the chance to meet a WWE Superstar in person. In addition 100,000 plus people watched the live shows which ended last night [November 13] with a raucous crowd in Glasgow. The live tour is an invaluable part of our promotional calendar for WWE DVD and Blu-ray. It provides a huge boost in awareness for the brand, its talent and its content right before the peak selling period of the year. When the WWE is in town wrestling goes mainstream."
Also making huge waves this week was The Fall, the second series of the BBC thriller featuring Gillian Anderson as a top Brit cop (complete with great accent) and an often shirtless Jamie Dornan as the smouldering nasty piece of work. It's received a wealth of PR this week and a huge push from BBC. RLJ Entertainment will be releasing the title on December 26 through its Acorn imprint and it's set to follow in the wake of the first series' success. Commenting on the series, RLJ's Stuart Shaw said: "
Last night's opening episode proves that the second series of The Fall will keep audiences awake at night for the next six weeks. Both stylish and gripping, it's fantastic television and BBC2's biggest show. We're looking forward to making it available to own on Boxing Day this year and, with strong support from our retail partners, expect to build on the success of Series One for an even bigger result."
---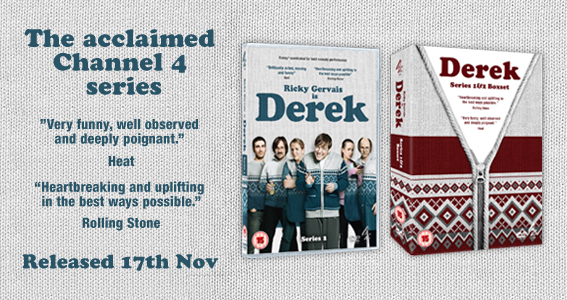 ---
More news still coming back from AFM and the resurgent Icon made a raft of announcements around the US film market. It is retiming with Drive star Ryan Gosling after getting on board detective thriller The Nice Guys, which also stars Russell Crowe and sounds like a classic slice of noirish action. It has also picked up Bleed For This, starring Miles Teller, soon to become an even bigger star thanks to his turn in LFF fave Whiplash. It's a boxing tale directed by Ben Younger, who helmed Boiler Room. And for family fare, it has acquired A Bollywoof Tale, a live action feature starring Kunla Nayyar, star of Big Bang Theory. Other recent acquisitions include SAS Iranian Embassy thriller 6 Days and While We're Young, a comedy starring Ben Stiller, Naomi Watts, Amanda Seyfried and Adam Driver and directed by Frances Ha's Noah Baumbach.
More AFM news now and Arrow has been as busy as ever at the market, picking up another selection of films. Its acquisitions already announced (with, we're sure, more to come from the independent) see it acquiring some potentially big titles with big name talent involved. Titles unveiled include Good Kill, starring Ethan Hawke as a drone pilot and directed by Gattaca hemet Andrew Niccol, while Nailed, aka Politics Of Love, is a long-gestating project starring Jessica Biel and Jake Gyllenhaal. Commenting on the acquisitions, Arrow's Tom Stewart said: "W
e're really excited to have followed up our recent acquisition of Ryan Reynold's The Voices with two major releases announced at the AFM. From the Producers of The Hurt Locker comes Good Kill, starring Ethan Hawke who reteams with the director of Gattaca and already causing a lot of interest is is the comedy Nailed starring
Jake Gyllenhaal and J
essica Biel. Both are high calibre films with a lot of potential and we're looking forward to bringing both films to audiences in the UK and Ireland in 2015."
Speaking of Arrow and there's a distinctly wispy flavour at the independent's HQ just north of London as some of its key staff are all sporting top lip topiaries to raise cash for charity as part of the Movember charity initiative. The company's staffers, including Jon Sadler, Alex Agran and Alex Anderson, are all growing moustaches and raising cash for charity. And to make things even better, its team has been dubbed Mo and Arrow, as good a name as you can get for this kind of thing. You can sponsor them here.
---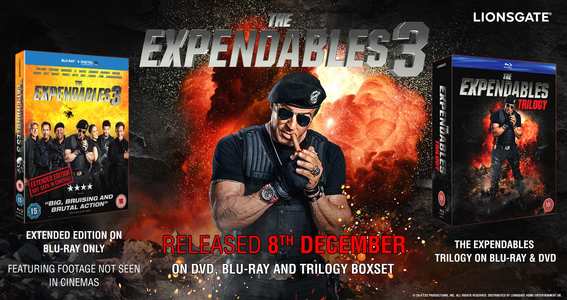 ---
EVENT OF THE WEEK
We were up and at 'em on Sunday morning for the press screening of the penultimate instalment in Lionsgate's The Hunger Games franchise, Mockinjay Part 1. And it was worth the early start – that's how good it is. Went down a storm with the devotees too and, thanks to Lionsgate UK's efforts, the film's got acres of publicity after its premiere…
QUOTE OF THE WEEK
"Online piracy is the prevalent form of film and TV piracy in the UK, with streaming and P2P the two most popular methods of accessing film and TV content online. While there has been considerable effort by FACT to educate and assist law enforcement, there has historically been some reluctance to take action, often by the public prosecutor. This seems to be because of ignorance of the technology and processes involved and how it translates to the application of the law. here is still a tendency for public prosecutors and police to look to FACT to take a private criminal prosecution due to monetary, personnel, and resource restrictions within the police and the CPS. This represents a legacy issue as FACT in the past has conducted numerous private prosecutions and is recogniSed as an accomplished private prosecutor. The problem today, more than anything, is the cost of complex cases that necessitate prohibitive amounts of computer forensic analysis. The government-funded specialised police unit formed within the City of London Police, the Police Intellectual Property Crime Unit (PIPCU) has taken forward a number of FACT cases, in particular the recent enforcement activity against a provider of proxies which were enabling others to circumvent site blocking by the major ISPs. This is a ground-breaking criminal enforcement action, demonstrating that access to specialist units is an imperative to ensuring investigative success. Organised criminal gangs are still heavily involved in the sale and distribution of counterfeit DVDs (in particular TV box sets) via the Internet, which are drop-shipped from the Far East to customers in the UK. No documented incidents of video camcording have taken place within the UK during the first nine months of 2014, demonstrating the success of FACT's cinema strategy which involves education, intervention, reward, and enforcement."
The MPAA reporting on piracy in around the world to US trade experts. It viewed some two dozen countries as being a cause for concern, the above is an edited version of the section on the state of piracy in the UK…
AT THE MOVIES
As noted above, Mr Turner is the big hitter in the UK charts, sitting at number two, while the highest new entry was the latest Christopher Nolan blockbuster Interstellar, with almost £5.4 million.
Just when you've had enough of superhero films and Star Wars news, along comes a Bond story to mix things up a bit and add some variety to our At The Movies section. And lo, it came to pass, that news has emerged that Christoph Waltz is being lined up to star in the next 007 outing, aka Bond 24. It would be too obvious if Waltz, one of Tarantino's current favourites, was the baddie. So everyone is assuming he is the baddie.
Talking of Tarantino, the director has this week hinted at an imminent possible retirement. Speaking while promoting his eighth film, the forthcoming Hateful Eight, he said he might hang up his camera after 10 films. He was quoted as saying: "I don't believe you should stay on stage until people are begging you to get off. I like the idea of leaving them wanting a bit more. I do think directing is a young man's game and I like the idea of an umbilical cord connection from my first to my last movie. I'm not trying to ridicule anyone who thinks differently, but I want to go out while I'm still hard. I like that I will leave a ten-film filmography, and so I've got two more to go after this. It's not etched in stone, but that is the plan."
Our favourite news of the week, however, is that Tremors is returning. The fifth film in the franchise is currently shooting in South Africa and is heading – no surprise here – direct to DVD, Blu-ray and whatever new-fangled format is in play by the time its release comes around in 2016… We're excited already…
TWEET OF THE WEEK
TRAILERS OF THE WEEK
Divergent sequel trailer…
If you have the time, read the comments on the new 50 Shades trailer. Comedy gold…
Talking of youtube comments, this one starts with some…
Another London-based film (you can tell by the London Eye at the start)…
This week's most ironically praised trailer…
To subscribe to The Raygun newsletter, please email info@theraygun.co.uk
with subscribe in the subject matter
To unsubscribe, email info@theraygun.co.uk with unsubscribe in the subject
For editorial or advertising queries, contact tim@theraygun.co.uk