TINKER TAILOR, DRIVE, TAKE TOP SLOTS
TARGET HAS A HAND IN ONE AND TWO
BBC WORLDWIDE UNVEILS Q2 SLATE
AMAZON IS TOPS FOR HOME ENTERTAINMENT…
BUT HMV STILL STRONG IN VIDEO AND MUSIC, RETAILER SAYS
SOME 60 PER CENT OF NON-CINEMA FILMS NOT PAID FOR
…AND COMPANY ADDS INSTANT COMMENTARY
NETWORK PACTS WITH STUDIOCANAL
ANCHOR BAY SEEKS VENGEANCE…
AND AIMS FOR MAINSTREAM WITH UNDERGROUND HORROR
PIRATE PARTY TAKES TO STREETS
QUOTE OF THE WEEK
AT THE MOVIES
SITE OF THE WEEK
TWEET OF THE WEEK
TRAILERS OF THE WEEK
---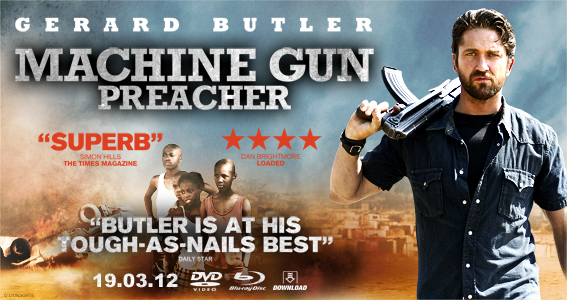 ---
If you can't read this newsletter or see the ads, please click
here
It Was A Good Week For…

Those perched on the number one spot, be it at retail or in the sales charts…
It Was A Bad Week For…
BitTorrent sites, feeling the strain, and retailer Game, which averted an EUK-style disaster…
As we noted in last week's newsletter, both Tinker Tailor S
oldier Spy and Drive got off to strong starts, ending up at one and two in The Official Charts Company's charts for the previous week. The former, in shifting more than 200,000 units in its first seven days, became Studiocanal's biggest ever week one release, far outstripping its previous best, the Liam Neeson starrer, Unknown. Icon's Drive sold well over 60,000 units in its first week. Given both are awards-friendly releases and both are in the running for a number of BAFTAs this weekend, expect the run of success to continue…
One company celebrating the dual success of Tinker Tailor Soldier Spy and Drive was Target Media. The agency was looking after both titles, taking in TV, print, outdoor, cinema and online. Both campaigns had multiple placements. Standout elements for Tinker Tailor Soldier Spy included a first on the new Guardian App, as well as representing the first time a Studiocanal DVD had benefited from cinema advertising, with a strategy that targeted awards-friendly films such as The Iron Lady and The Artist. In the case of Drive, the campaign aimed to "mirror and amplify" the style and cool factor that had been developed throughout its theatrical release, as well as highlighting the critical acclaim. Highlights included a special cover wrap on ShortList magazine which saw the publication using the film's font and colouring for its masthead. Target Media Group account director Amelia Thackway said: "We are pleased to have extended box office success to the DVD releases. The home entertainment team at Target Media have achieved outstanding results for both titles through their strategies and understanding of the audience for both releases. This is a great start to 2012 and this level of success will no doubt continue throughout the year."
As we've already noted here, it's been a busy start to 2012 for the Consumer Products arm of BBC Worldwide. There's been the success of, among other things, Sherlock and the small matter of the change that has seen the name of 2 entertain disappear from all but the sleeves, as an imprint for non BBC product (for the record, incidentally, we'll now be referring to what we used to call 2 entertain as BBC Worldwide, now it has become fully integrated into the commercial arm of the Beeb's consumer products division). And then there's the small matter of its Q2 line-up, which was unveiled to The Raygun this week at the company's Foley Street offices. Benidorm kicks off its second quarter, with the release of Series 5. It wasn't originally intended to last beyond its fourth outing, but, due to public outcry and, possibly, its lifetime sales of 1 million units, it is returning to ITV1 for a fifth season. Another returning comedy comes in the form of a second outing for the excellent BBC Two series, Episodes, starring Matt Le Blanc.Other things to look forward to include the return of the multi award winning BBC series Wallander, staring Kenneth Branagh and the second series of highly acclaimed legal drama, Silk. Also returning its Upstairs Downstairs, out on April 23. The second series of the new take on this classic is twice as long as the first, which aired late in 2010. "It's already started to gather huge interest," said BBC WW marketing manager Melanie Beadon. Somewhat noisier than this is Top Gear Series 14, the latest from the franchise that still manages to entice plenty of punters (it's regularly drawing in 6 million viewers, a 21 per cent audience share); it's due on April 23 and Top Gear The Challenges 6 is released later in Q2, perfectly timed for Father's Day. Exciting new comedies coming to Sky 1 and being released by BBC Worldwide on DVD include The Starlings, a new offering from Steve Coogan's Baby Cow, and strolling in to view is Walking And Talking, a four part series that follows on from Kathy Burke's popular Christmas Cracker short a few years ago. Sixty years of our reigning monarch is celebrated in The Diamond Queen, an excellent three part drama hosted by Andrew Marr and currently airing on BBC One. Francesco's Shakespeare is a look at the Bard's connections with Italy and is presented by historian and broadcaster Francesco da Mosto. A Davina box set will get her fans ready for the beach and add to the 1.4 million brand sales. And also look out for the full 3D Blu-ray release of Planet Dinosaur. There's the new series of the BAFTA-winning Horrible Histories; the third outing for the programme, which is the best children's television by a country mile, by our reckoning. The Q2 line-up is completed by a trio of competitively priced new children's offerings from In The Night Garden, Roary The Racing Car and Chuggington.
---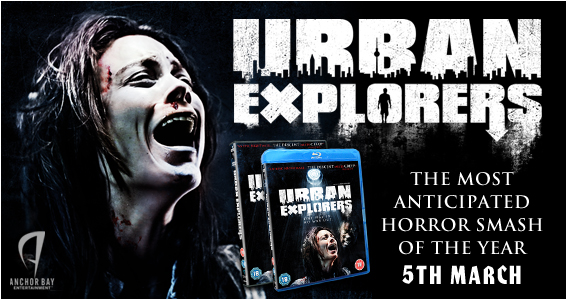 ---
Another company celebrating at the start of the year is Amazon, as Kantar Worldpanel published its retail barometer for the three months leading up to Christmas 2011. The online operator became the number one home entertainment retailer for the first time in the quarterly figures, after overtaking HMV, according to the figures from the research organisation. Its share grew to 22.4 per cent from 19.4 per cent a year ago. Overall there was a four per cent year on year fall in the home entertainment market, although this was less steep than the decline experienced in 2010. Other retailers enjoying marked growth included Sainsbury's and iTunes. Kantar Worldpanel consumer insight director Fiona Keenan said: "Amazon's strong performance is down to a number of factors: it is typically really competitive on price, has a wide range of products with no restriction on display space, and is known for its very good customer service. Despite Christmas being a popular time for shoppers to buy DVDs, games and music, spending was down on the same period last year. We saw a lot of retailers, particularly supermarkets, promoting savings on big releases like Harry Potter when shoppers spent money elsewhere in store and this will have taken some value out of the market. The number of people buying items in the home entertainment market also declined this year."
The Kantar Worldpanel figures take in the games sector too, and this has perhaps skewed the figures against the previous leading home entertainment retailer HMV. The company itself noted that while its games market share has declined significantly, it is still performing strongly in video and music. Not only did the games industry have a poor showing overall in 2011, publishers and distributors didn't give HMV the kind of support our industry and those in music did either. An HMV spokesman said: "We're not sure on what basis these calculations were made, but what we do know is that our share on music and visual is actually up, and we believe the figures are a little misleading as they are heavily skewed by the inclusion of games. As we reported after Christmas our sales and share on games were markedly down, so if you were to take this out of the equation HMV would still be ahead as the leading entertainment retailer for music and visual combined. We have exciting plans to develop a far more integrated multi-channel retail offer that we are confident will deliver significant benefits this year."
We've already mentioned Target Media and we've received some fascinating research from another Target MCG company, Film3Sixty. It's one of the most comprehensive pieces of research into the film habits of consumers in the UK ever, finding out about the behaviour of almost 20,000 consumers. It has taken months to pull together the results and Film3Sixty is still further analysing the figures and discovering new findings and trends. Among those that caught out eye are those that show that consumers who regularly view pirated films are more frequent buyers of films and they also visit cinemas more. Overall, respondents watched an average of 120.37 films a year, with more than 100 of those being outside of a cinema. And of that number, some 37.57 were paid for, with DVD purchases and rentals, premium film channels and Blu-ray being among the most popular forms. Film3Sixty's Chris Watts said: "We're trying to understand how film consumers' consumption breaks down and film fans' relationships with formats and the whole life cycle [of a release]." It makes for fascinating reading, we'll have more up on our website next week.
---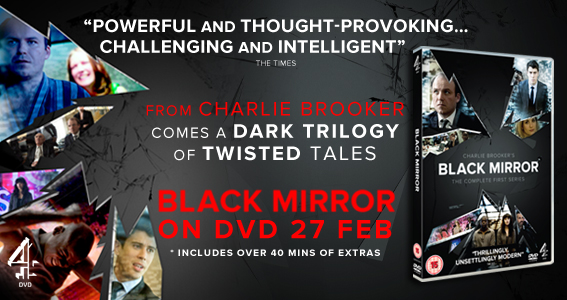 ---
Also on our website: our usual round up of screenings, press coverage and look through for some fascinating material from LOVEFiLM, as well as a look back at 2011 and a look at what the future holds for our business from a great cross-section of industry types…
Back to Film3Sixty and, as well as working on its comprehensive research on consumer film habits, the company is also working on the third edition of its excellent quarterly magazine, also called Film3Sixty. Previous editions of the publication have had a print run of 500,000 issues and been inserted into both the Guardian and The Observer, as well as being made available in FOPP stores. Film3Sixty is currently weighing up where the next issue, due next month, will go. It covers film and, crucially, home entertainment releases from clients at Target MCG, giving them a great way of reaching consumers with the right message about their releases. We're big fans of it and are looking forward to the next issue. Film3Sixty's Watts, quoted above, added: "Our clients have access to the publication and it's a showcase for quality movies. It's a very powerful tool for us and we've had a great response to it."
It's been an interesting week at LOVEFiLM, as ceo Simon Calver announced he was exiting the company to join Mothercare, signifying that the retailer may be making a wider move into the online world, incidentally. What also caught our eye, at the opposite end of the scale, was the news of the latest salvo from the company in the ongoing battle for the hearts and minds of consumers. Attack The Block is due to arrive on LOVEFiLM's Instant vod service on February 19 and, two days later, it is hosting a specual screening of the film through its subscription vod service. It'll be showing the film complete with a live commentary from director Joe Cornish and star Nick Frost. It's a first for the company.
More retailer-based appointments, and there's been a changes to HMV's marketing and e-commerce teams, which have been brought together as a single multi-channel department under marketing and e-commerce director Mark Hodgkinson. Paul Stevens has taken on the role of head of e-commerce and insight, also overseeing purehmv, the company's rewards scheme, having built up experience at Asda. A new multi-channel brand marketing team has been put together, replacing the old Advertising Planning and Brand Creative functions, under a new head, Mark Robertson. The company is also recruiting for the new posts of partnerships manager, looking at developing strategic partnerships with third parties, and campaign and events planner, which will help coordinate projects across marketing, commercial and operations teams. Hodgkinson said: "This refocus will enable us both to better support our needs of today and deliver the required changes for the business of tomorrow. In bringing our marketing and e-Commerce teams together in this new way I was very mindful that our customers must always remain at the heart of everything we do and that we must engage with them more effectively with one hmv offer but across all channels."
---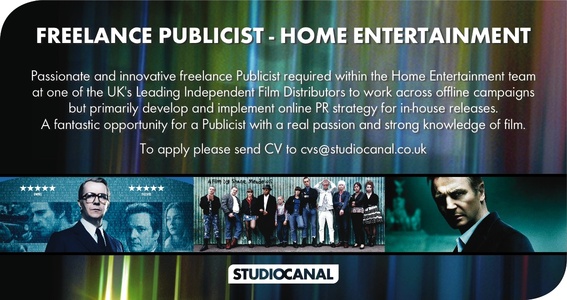 ---
More job news and Elevation Sales has announced that Martyn Graham has been officially appointed to the role of head of operations. The company's operation team of James Putt, Paul McCarthy and Hannah Soliatis will report in to him. Elevation's Graham Davidson said: "Martyn has made a significant impact to the Elevation business since joining in September 2011 and we look forward to him building on this success."
More from Studiocanal: the company has signed a licensing deal with Network DVD that will see the latter releasing 10 titles from Studiocanal's vast catalogue. All 10 fit in neatly with Network's own catalogue and, the company says, reinforces its commitment to the TV sector, especially the edgier, cultish end of homegrown programming. The titles include The Edgar Wallace Mysteries, The Human Jungle, Tempo, Public Eye and Undermine, among others, and all feature some instantly recognisable names and faces. Commenting on the deal, Network md Tim Beddows said: " Our deal with Studiocanal allows us to integrate much of ITV's archive programming already in our vast library and we look forward to rolling out the titles over the course of the next year."
Also on the television front, although far less sedate, is the Roman actioner Spartacus, which, given its more than liberal amount of blood and bare flesh, is a whole level beyond your average sword and sandals outing. The latest incarnation of this very grown-up take on the legend has just started airing on Sky and Spartacus: Vengeance, (following on from Spartacus: Blood And Sand and Spartacus: Gods Of The Arena) has got off to a flier, bringing in more viewers than both its predecessors. Anchor Bay believes it has paved the way for its next release in this popular franchise, due later in 2012. The company's Thom Leaman said: " We're very happy that Spartacus is back on our TV screens. New series Spartacus: Vengeance picks up where previous series, Spartacus: Blood And Sand, left off. Its also brings in some of the characters and elements from the prequel mini-series Gods Of The Arena. As with both series it packs more intrigue, political power plays and most importantly s*x and violence [our asterisks to avoid firewalls] than you can shake a sword at. The first episode of Vengeance on Sky1 has performed better than all the previous first episodes of the series, topping 1 million viewers. This of course bodes very well for the rest of the series, and the continuing success of the franchise as we work towards our home entertainment release later in the year."
---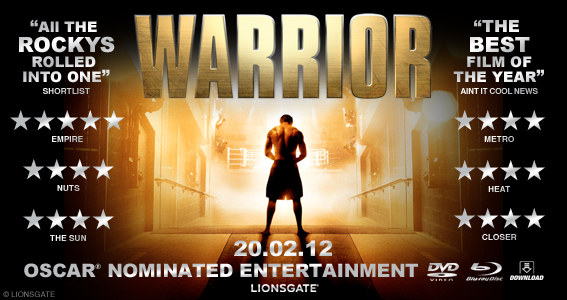 ---
Ahead of that, Anchor Bay has also got some busy months ahead of it. One of the next releases from the label is the excellent Urban Explorers, a horror set in the myriad tunnels underneath Berlin. Anchor Bay's Leaman continued: "Urban Explorers is one of our biggest horror releases for some time, and as such we're supporting it in a very big way with some very exciting PR activity revolving around the urban exploration themes of the film. We're blessed with the city of London at our fingertips to be able to offer up some very exciting PR stunts, although saying too much at this stage would only spoil the surprise! What I can say though, is that PR activity will be backed up by a bulky above the line campaign with a heavy prime time TV campaign and a widespread outdoor campaign on the London Underground. The DVD version of the release comes in a stunning (and decidedly creepy) lenticular sleeve." We'll have the moving gif for this up on our website shortly (partly because we love the look of moving images up there…).
With another two titles boasting his involvement hitting stores recently (Stalker and How To Stop Being A Loser, via 4 Digital and Crabtree, respectively), Jonathan Sothcott is one of the UK's most prolific producers. And he's just unveiled another project, Airborne. The horror, set high in the sky, boasts a cast that ranges from Mark Hamill, aka Luke Skywalker, to Brit actress and pin-up Gemma Atkinson, among others. The $2 million budget film has been signed for release by Curzon Artificial Eye's genre imprint Chelsea Films. Sothcott, who will produce alongside Simon Phillips, said: "Simon and I are thrilled to be working with Chelsea Films, a distributor we have both admired for some time for its commitment to bringing high quality, groundbreaking product to the market. Airborne is a truly epic horror thriller, crafted with skill and élan and playing on our fears of air travel and we can't wait for the UK release." Chelsea Films' Daniel Cooper added: " We are very pleased to be releasing Airborne. As soon as the title came to our attention, we recognised its potential strength in the home entertainment market. We look forward to working with Jonathan and Simon on the release."
---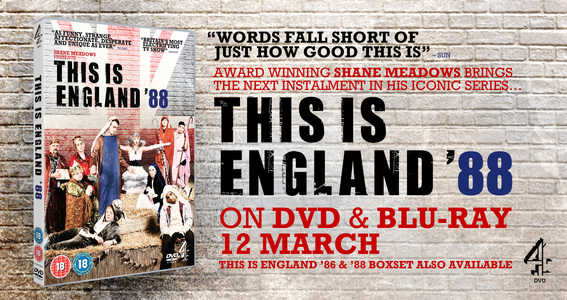 ---
The Berlin Film Festival and the associated markets are on its way and deals are already being unveiled. Chief among these this week is the output deal between eOne and the producers of films such as Paranormal Activity, Insidious and The Grey. The deal will see the company releasing an average of two genre films a year from Steven Schneider and Adi Shankar's Room 101 production company. It will cover both original productions and acquisitions. eOne's Patrice Theroux said: "With a number of exciting and high-profile genre movies already in the works, Room 101 has established itself as a tastemaker and trend-setter in the creative community. With this co-financing venture, we are taking a more global approach to films; allowing all of our territories to distribute the slate and providing our international sales teams with highly-commercial pictures for distribution around the globe."
We'll end with some piracy news and last week we highlighted what we saw as the rather feeble plans for a month of boycotting entertainment product. Now, Saturday February 11 has been set as an international day of protest against ACTA the Anti-Counterfeiting Trade Agreement, aimed at harmonising international standards on copyright theft in areas such as film. Protesters such as The Pirate Party UK are cashing in on the interest generated by recent SOPA protests and are set to join in by taking to the streets of London, Glasgow and Nottingham. They believe that ACTA will lead to online censorship now being used as the free speech defence against anti-piracy initiatives.
---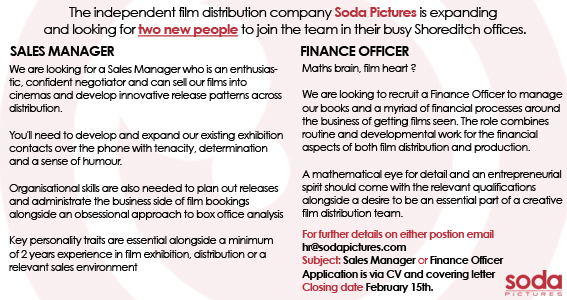 ---
QUOTE OF THE WEEK
"There has been talk of shutting our site down. A couple of guys on the staff fdecided not to be involved anymore with the site after the Megaupload incident. It's turning into a witchhunt, it is worrying."
An unnamed Torrent site owner, talking about the changing climate against site of this ilk, after Megaupload was closed down. Has the tide turned?
AT THE MOVIES
Superhero actioner Chronicle may have had little by way of recognition of more illustrious rivals that are based on comic books, or in the way of stars, but some clever marketing helped it to the top slot in the UK top 10, with £2.2 million in its opening weekend. Journey 2: The Mysterious Island entered at number two, with £1.2 million. Other new entries included Jack And Jill (£848,814), Man On A Ledge (£697,394) and Carnage (£298,733).
Among this week's stranger casting decisions was not the one announcing that Billy Connolly was joining the cast of The Hobbit to play a dwarf, but the one that stated that Naomi Watts is to play Princess Diana in Caught In Flight, the biopic currently in the works. At least Watts can boast she was born in the UK…
Arnie and Sly are back together again… After appearing together in The Expendables franchise (the two have just finished the second outing for this), they will share the screen in the forthcoming The Tomb. Stallone plays a prison inmate trying to escape from a jail he designed, much like TV series Prison Break. The film is being made by Summit, recently acquired by Lionsgate.
We'll end this section with possibly our favourite story of the week. With zombies still de rigeur at cinemas, it's no surprise that producers are looking for any excuse to throw some zombies in the mix, or any way to shoehorn the undead into something else that captures the zeitgeist, but even we wouldn't have thought of this. A film – an actual film, albeit a low budget one – has been made that sees Osama Bin Laden rising from the dead and leading an army of zombie terrorists into a war against the living. This outstanding title, from low budget genre specialist Arrowstorm Entertainment, will be titled Osombie: The Axis Of Evil Dead. It was shot last year (in Utah) and will be ready for the summer. We'll be first in line…
SITE OF THE WEEK
TWEET OF THE WEEK
TRAILERS OF THE WEEK
Apple's Trailer site has handily compiled all the adverts for blockbuster films from the pricey Super Bowl slots into one place… Includes new Avengers spots, with the oft-quoted "We have a Hulk" line, Battleship, The Lorax and John Carter…
No Super Bowl appearance, but The Amazing Spider-man arrived on the, er, web just after the fact…
Also not in the Big Game spots, but equally talked about, the new Bourne outing, albeit without a Bourne… (Bourne Free, as more than one wag noted)
Eagerly awaited Brit outing
Wild Bill…
We've been tracking this for a while, now Revolver has announced a UK theatrical release date for April…
To subscribe to The Raygun newsletter, please email
info@theraygun.co.uk
To unsubscribe, email
info@theraygun.co.uk
with unsubscribe in the subject