LONESOME SHACK'S NEW STUDIO ALBUM "THE SWITCHER" OUT JUNE 24TH!
SEATTLE BLUES TRIO TO KICK-OFF SUMMER TOUR JULY 1ST IN BELLINGHAM, WA
CLICK THE IMAGE BELOW TO WATCH LONESOME SHACK'S NEW VIDEO "TRUE VINE"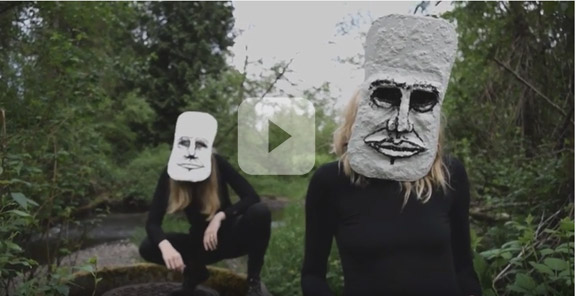 Lonesome Shack started in the early 2000's when songwriter Ben Todd developed his musical voice in the isolation of rural New Mexico. After moving to Seattle in 2007, Todd teamed up with drummer Kristian Garrard and they found an instant chemistry. As a duo they released Bound To Die (2008) and Slidin Boa (2010) and brought their primitive boogie to every corner of the USA. In 2011, Lonesome Shack were joined by bassist Luke Bergman and the trio released the live album City Man (2012), which was recorded in one night at their favorite neighborhood bar, Cafe Racer. With More Primitive (2014), Lonesome Shack continued to hone their skills as an elemental rock group: stripped down, raw, expressive and danceable.
Lonesome Shack's latest album The Switcher is their most ambitious and complete work yet. The Switcher's 14 songs add dimension to the band's vision. The album is by turns dirty and raucous or slow and expansive, with resonant lyrics and inventive songwriting. The record was recorded with Johnny Goss, who also manned the board for More Primitive, and an effort was made to make the music sound just as it does at a live show. The album took over a year to complete, pieced together from three different periods of recording sessions. The sounds and feels are varied, but the message is clear - everything is held together by the groove.
Lonesome Shack's The Switcher will be available on Double Vinyl LPs, CD and digital formats on June 24, 2016.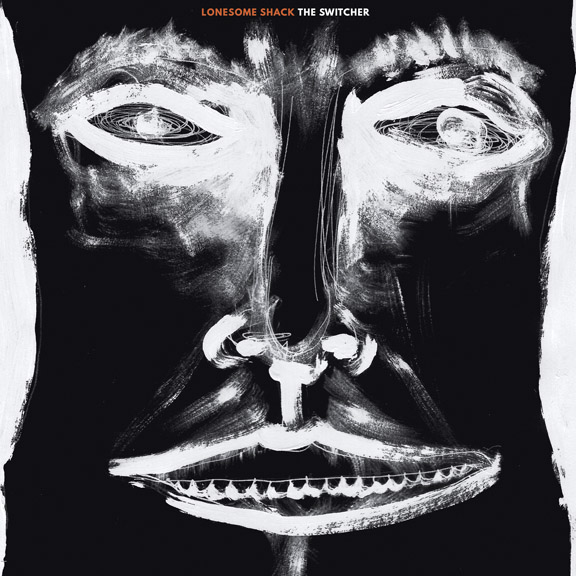 LONESOME SHACK'S "THE SWITCHER" TOUR :
7/01 - The Green Frog, Bellingham, WA
7/02 - The Tractor Tavern, Seattle, WA [The Switcher Record Release Show]
7/05 - Siren's Song Tavern, Eureka, CA
7/06 - Backyard show, Reno, NV
7/07 - Starline Social Club, Oakland, CA
7/08 - House show, Santa Cruz, CA
7/09 - The Escondite, Los Angeles, CA
7/10 - TBD, San Diego, CA
7/11 - The Rebel Lounge, Phoenix, AZ
7/12 - Hotel Congress, Tucson, AZ
7/14 - High Desert Brewing Company, Las Cruces, NM
7/15 - Mineshaft Tavern, Madrid, NM
7/16 - Lion's Lair, Denver, CO
7/17- The Hog Wallow, Salt Lake City, UT
(additional dates to be announced soon)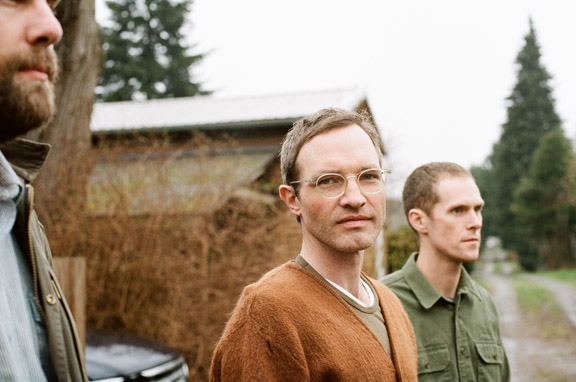 LONESOME SHACK (photo credit: Sarah Garrard)
HERE'S WHAT PEOPLE HAVE BEEN SAYING ABOUT LONESOME SHACK:
"Veteran rockers Lonesome Shack are known for their no-frills, dirty blues rock. Their upcoming album, The Switcher, promises to be an ambitious step forward. The band challenged themselves to create a collection that packed the same pulverizing punch as their live show. The result is some of their finest work yet." - PUREVOLUME
"Though Lonesome Shack hail from the Pacific Northwest, their 'haunted boogie' immediately brings to mind the juke joints of the Mississippi Delta with occasional flourishes of what almost sounds like Malian guitar. But it's also anything but traditional, and that is immediately clear from the lyrics of songwriter and frontman Ben Todd. It's the kind of stripped down, raw, expressive and danceable music that's well suited for a dark bar."
- GLIDE MAGAZINE
"... ambles along at the tempo of a stroll, or a heartbeat, with the rhythm battened down tight by Kristian Garrard's steady rolling drums and Luke Bergman's insistent baseline. But that's the only easygoing thing about it; frontman Ben Todd howls at the monkey on his back and tries to stab it with jagged edges of guitar. Going cold turkey never sounded so good." - SPIN
"Lonesome Shack have that rare power you need in a blues band—they start playing, and the whole room follows them. The reason their latest album is singularly great is that it is pure expression. A best of the decade type record."
– AMERICAN STANDARD TIME
"Lonesome Shack are refreshingly subtle -- the band's touch is light and dynamic, with a clear appreciation of the virtue of open spaces and low-key grooves rather than Blueshammer-style overstatement. Ben Todd's guitar work is about mood, not fretboard pyrotechnics, and the purposeful drift of theses ten tracks

comes from Todd's picking, while bassist Luke Bergman and drummer Kristian Garrard thankfully also embrace a 'less is more' aesthetic, laying out rhythms that are simple, measured and unrelenting."

- ALL MUSIC
"... has the groove of Canned Heat-style blues from the South." - MILWAUKEE JOURNAL SENTINEL
"Lonesome Shack may be from the Pacific Northwest, but they sound like a great swamp blues band from the Southern regions of the US. The grooves are relaxed as are the vocals, suggesting the soundtrack to a lazy, hot summer day with just a little angst in the air, lingering a little beyond reach." - POPMATTERS
"Tired of the Black Keys' gritty-but-then-cleaned-up-for-the-arena blues chug? Then you are in luck. Lonesome Shack haven't left that grittiness behind" - THE STRANGER

"A treasure trove of mind-blowing grooves that go somewhere beyond the traditional." - RELIX/JAMBANDS