TRIBUTES PAID TO INDUSTRY PIONEER
ERA AGM: ASSOCIATION LAUNCHES NEW MANIFESTO…
ERA PRAISED FOR BOOSTING BUSINESS
COLLABORATION IS KEY FOR THE FUTURE
VIRGIN MEDIA LOOKS TO GET INVOLVED…
BASE LAUNCHES NEW Q4 TRAILER
DEADPOOL'S NOD TO VHS ERA…
…GIVES HUGE BOOST TO EARLY SALES
STUDIOCANAL AIMS TO MAKE BREAD
HMV, UNIVERSAL ADD TO VHS RANGE
QUOTE OF THE WEEK
AT THE MOVIES
TRAILERS OF THE WEEK
---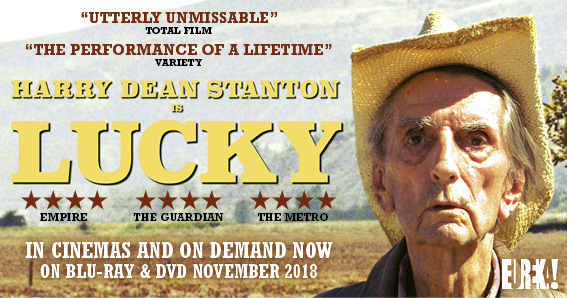 ---
If you can't read this newsletter or see the ads, please click here. Apologies for the late-running of this week's newsletter…
It's with great sadness that we announce the passing of industry pioneer Ian Miles, who, at the helm of Abbey alongside wife Anne, did as much to push the children's sector as any major studio. As well as working in the children's sector, he supported numerous charity initiatives and helped improve the industry's reputation, cleaning up its image and showing it as a more wholesome business. We'll have full tributes to his life and work next week, but early comment came from former BVA director general Lavinia Carey, who said: "Anne and Ian had a formidable partnership, underpinned by a strong family ethos which could be felt in everything they did, from the range of children's titles they acquired and commissioned, the charitable causes they campaigned and raised funds for, their support for BASE and its activities and in the kindness they showed to me as DG of the British Video Association. Ian is immortalised, along with Anne, by the two teddy-bears they gave me when my first son was born, which are called Ian (the brown growly bear) and Anne (the pretty towelling bear). My thoughts are with Anne and their lovely family." More on this next week, but in the meantime, our thoughts are with his family and friends.
Collaboration between retailers and distributors is essential for the future of the entertainment business. That was one of the key messages from the ERA AGM this week, as the Entertainment Retailers' Association looked back over the past year or so, as well as reflecting on its 30 years in existence and also casting an eye to the future. It used the opportunity to launch a new manifesto too, advancing from the groundbreaking move it made some more than three years ago to call on distributors and suppliers to work together and nailing its colours to the mast in terms of the direction it thought the industry should be taking. It made a five point plan for the future in the publication, entitled Entertainment 5.0 – Delivering The Future Of Entertainment. It runs through the four ages of entertainment retailing thus far – Analogue, Disc, Digital and today's Multi-Channel, Multi-Format World – before identifying five key areas that need to be worked on to take entertainment retailing forward. These are maintaining diversity (giving consumers what they want, when and how they want it), sustainability (making sure retailers and digital services are rewarded fairly and given good margin), licensing (the route to innovation and profitability), modernising and improving supply chain and putting consumers front and centre of the business. Commenting on the manifesto, new ERA chairman James Morton said: "The first ERA Manifesto succeeded in giving a new focus to our activities and paving the way for a series of collaborative initiatives with our partners in the music, video and games sectors. This new publication comes at a buoyant time for the entertainment sector with sales in the first half of 2018 up 8% on the same period last year thanks mainly to the innovation of digital services and retailers. We are confident that if we continue in the same spirit of collaboration, we can unlock even greater growth, fulfilling our mission of bringing entertainment to the UK public."
It was announced at the ERA AGM James Morton, one of the key figures behind the hugely successful Sky Store and its award-winning Buy & Keep initiative, has been elected unanimously as chairman job ERA. He has spent two years on its executive board. He said it was a great time to be joining, adding: "This is one of the most exciting periods in entertainment history," says Morton. "Across video, music and games, digital services and retailers are delivering more choice of format, access and content than ever before. I am delighted to have been given this opportunity to represent such a vibrant sector embracing the smallest independent to the giants of digital entertainment, supermarkets and High Street specialists." He joins returning board members Paul Firth from Amazon Music UK, Rudy Osorio, commercial director at HMV, alongside a newly-elected team of Tom Connaughton, md at Spotify, Nick Hill, head of entertainment and electrical accessories at Argos and Sainsbury's, Phil Moore, from Deezer, and Natasha Youngs, co-owner of independent music store Resident. ERA's Kim Bayley said: "ERA has developed significantly over the past three years since the launch of our first manifesto which paved the way for the launch of a raft of new activity including successful promotions such as Must See Movies, Let's Play May and the forthcoming National Album Day as well as Record Store Day which continues to go from strength to strength. I want to pay tribute to the retiring board members who have given us such a strong foundation. I look forward to working with James and the new board to further evolve our agenda."
---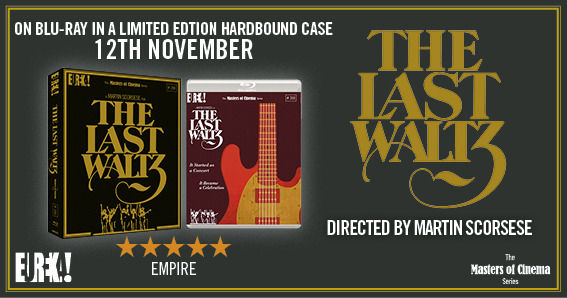 ---
Earlier at the ERA AGM, HMV's Rudy Osorio had praised the work of the organisation. In his opening speech at the event, he said it had was "one of the most energised, exciting and proactive years in ERA's history". With promotional activity across the three arms of entertainment – music, video and games – and membership at an all-time high, he praised ERA staffers working under chief Kim Bayley. ERA was, he noted, "a credit to retailers. Bayley herself outlined promotional activity across the three sectors stewarded by ERA. "Collaboration," she said, "is at the hear everything we've done." And recent activity, she added, highlighted what retailers and suppliers working together could achieve. She also teased the long awaited video research due from the association later in the autumn.
Guest speakers at the ERA event included UK games trade association chief Jo Twist and BMG record label boss Hartwig Masuch, but the one with most interest for Raygun readers was Universal md Ian Foster. He boasts experience across most parts of the business, taking in music and video, as well as buying and retail. He outlined the changing face of the video business during ERA's 30 year history. "There's been incredible change over 30 years," he said, "and in each five year period there's been a huge amount of change, particularly on technology." He also noted the consolidation across both retail and supplier sides of the entertainment business throughout those years. There's had also been constant challenges in recent years. "Our job is to work with retail partners to make sure we have optimum space and to pays off for both of us. From a studio side our responsibility to adapt to the new environment, to fund new ways of working." But despite the challenges, he said he refused to throw in the towel for physical.. "Our job is to keep the category vibrant and compelling. We don't want to manage decline. We think we can do extraordinary things. We want to keep our teams in a positive place." He highlighted recent initiatives such as the HMV exclusive VHS range and its more mainstream 80s range, as well as its innovative campaign planned for Jurassic World (as reported here recently). He admitted often it was complex, but concluded: "The easiest thing is to stand on the sidelines and say why it doesn't work, we say to everyone, get involved. There's a great direction from retail partners lots of people working together for the good of the industry. The key word is collaboration. I urge all of you to embrace collaboration across the industry."
The event closed out with wildly different retailers offering up their views of the current state of their respective businesses. These included Natasha Youngs from Resident Music, Brighton, Azi Eftekhari from Youtube Music. Most relevant for our party of the business was Virgin Media Store senior commercial manager Emma Lawes. She highlighted ongoing developments with the store, enabling customers to get both "the latest and greatest movies as well as box sets". The library was continuing to grow too, adding titles to the existing blockbusters. It was also aiming to woo customers to its service. "We want to make sure we can drive promotions as wide as possible, not only on air through customers but through social channels too. We're continuing to carry out research in this areas." She said it was growing its business using targeted marketing and data. ,with "timely and targeted emails". She too said she was keen to collaborate on cross industry campaigns. "We're really keen as fairly new entrants to being involved in cross-industry campaigns. Growing the industry as a whole is key," she concluded.
---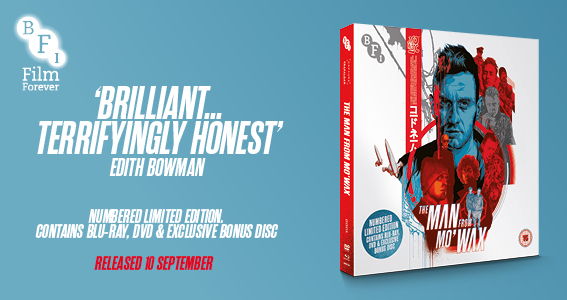 ---
As the busy Q4 season looms ever larger, BASE has compiled one of its now regular quarterly trailer reels to promote home entertainment in all its forms. It's had the widest pick up yet, going through assorted retail channels and media. You can see the trailer here https://www.youtube.com/watch?v=nldqOIAdun0 and here's Andy Neilson, PR and social media executive, BASE, said: "We're extremely happy with the success of our latest quarterly trailer, which showcases the most exciting content coming to home entertainment across the next three months. Building on the strength of previous trailers we're pleased to announce that Sainsbury's will once again be screening this across 160 stores nationwide, supplemented by Morrisons, BT Store, Amazon UK and Google Play Store all sharing with their teams internally and planning to share socially throughout the next few months. Backed by a healthy press launch (with highlights this time including The Daily Express, MTV & Yahoo Movies), it's been our biggest launch to date. With future trailers planned for 2019, I'd encourage all BASE members to proactively feed in future titles they'd like to promote."
As ever, the quarterly BASE trailer guides consumers to findanyfilm.com, where they can find out where to purchase films and product across all formats and through all legitimate retailers, and it's this week been announced that another operator has signed up to join the site. Virgin Media is the latest digital platform to include its links to purchase film and TV content. Commenting on the initiative, David Bouchier, chief digital entertainment officer at Virgin Media, said: "We're excited to have joined FindAnyFilm.com so their users can discover the amazing range of content available from Virgin Media Store; from rom coms to thrillers, we've got it covered. We know our customers value accessing the best films and TV wherever they may be and Virgin Media Store is a one-stop-shop for the best entertainment around." Liz Bales, Chief Executive of The Industry Trust, said: "Virgin Media is a very welcome addition to the FindAnyFilm website and is the latest in a long line of activity which recently saw us partner with consumer sites like Which.co.uk and Gigwise. All of these additions to the FindAnyFilm website are part of our wider strategy to address the ongoing challenge of film and TV copyright infringement by delivering the widest range of entertainment to the broadest audience possible, ensuring they're enjoying content safe in the knowledge that they are accessing the content they love via the most reliable and legitimate sources and methods."
As reported here last week, Blockbuster returned to the UK for two days only, revived by Twentieth Century Fox Home Entertainment to support the release of its superhero blockbuster Deadpool 2. Queues formed outside the shop, which was opened by TV's Lorraine Kelly, whose quote appears on the sleeve of the release. She cut the ribbon and served the first 20 customers, while those lining up to get a limited edition VHS case copy of the film, both to former Blockbuster members who produced their cards (a "surprisingly high number", according to Fox), as well as other fans who took a superhero audition. There were Deadpool cosplayers, some 18 former Blockbuster staffers turned up too and 1989 copies given out. And, as Fox noted, the media coverage and social buzz "has been incredible". TCFHE UK Head of Publicity Liz Silverstone said:
"We were keen to get in the mindset of Deadpool and our approach was asking ourselves how Deadpool the character would tackle a Blu-ray, DVD and digital download PR campaign. He loves nostalgia (from Wham to Salt 'n' Pepa) but is also very progressive, he has an ego the size of Juggernaut and of course a legendary mischievous side. So we decided that if Deadpool was to run a home entertainment campaign, he'd probably just create a store that only stocked Deadpool 2! At the time Blockbuster had recently been in the news, with the last few stores in the world closing (leaving just one in Oregon, USA), so this seemed like an opportunity not to be missed. A few calls to the licensing team that owned the brand, and it soon became clear we'd hit a nostalgic goldmine!"
The Deadpool activity helped the comic book sequel to a healthy week one start, it had shifted 142,000 copies in its first three days on sale according to the Official Charts Company's midweek bulletin. This placed it at the number one slot, with Deadpool 2 outselling the rest of the top 40 combined. It made for a superhero friendly chart at the halfway point – Avengers Infinity War was at number two, with a brace of DC-related Warner titles, Supergirl: The Complete Third Season and Gotham Fourth Season, new entries after three days at numbers six and nine respectively. Other new entries included Dave Bautista and Sly Stallone in Escape Plan 2 at number five, with Lucifer at 11, on Chesil Beach at 12, Life Of The Party at 13 and the ninth season of NCIS: Los Angeles at number 19. The final two newbies were Breaking In at 20, and, returning to the charts once more on the back of a 4K release, The Thing at 31.
---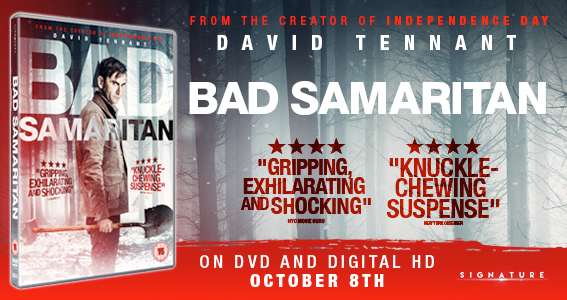 ---
Goodie, Goodie Yum Yum. Monday September 24 sees a mammoth release for Network, which has pulled together The Goodies Complete Collection, an extras-laden package containing the entire output of the comedy trio, pulling together all their work. Commenting on the release, Network's Tim Beddows said: "Given that the Goodies played such an important part of Network's early years when we released a couple of compilations, this complete series release is long overdue. We've had to overcome major hurdles with clearances, music and materials to get this release out plus produce and film a live show with the boys in tandem (or is it trandem?) but this is what we do, what we've always done, what we excel at."
Next up on Monday from Studiocanal is another bold animated tale, the Oscar-nominated tale based in Afghanistan. And the company has pulled out all the stops, including the support of director Nora Twomey, who has appeared on, among other things, BBC Women's Hour. Commenting on the release, the company's Jess Briggs said: "It's been a pleasure to work on such a fantastic film like The Breadwinner, Cartoon Saloon's latest Academy-Award-nominated triumph, which comes to DVD & Blu-ray Monday following a week's early digital release. From executive producer Angelina Jolie, the incredible animation tells the story of 11-year-old Parvana growing up under the Taliban, and explores coming-of-age themes such as perseverance, independence and courage as she takes on the disguise of a boy to support her family when her father is wrongfully arrested. We've captured these themes, along with showcasing the stunning detail of the animation, in our online and social media campaign. With incredible support from the Director, Nora Twomey, who has conducted a circuit of press & broadcast interviews including BBC's Women's Hour, we've further supported with an Into Film educational partnership just in time for back-to-school and a targeted press campaign."
Also on Monday September 24 is the latest addition to The Walking Dead series, as zombies still roam the land and there's still plenty of undead shenanigans going on. The series still boasts a wealth of hardcore devotees poring over every detail, and there's currently talk of a feature film outing for the brand. Commenting on the release, eOne's Stephanie Don said: "After eight years, The Walking Dead continues to dominate the TV landscape with over a million units sold across the series to date. We're excited to be releasing Season 8 on DVD and Blu-ray on Monday, with over four hours of never-before-seen featurettes, audio commentaries and extended episodes. We're also delighting fans with a range of exclusives including a Blu-ray Steelbook with some fantastic bespoke artwork of King Ezekiel and his pet tiger Shiva, created by cult artist Jock. Looking forward to Q4, Fear the Walking Dead Season 4 (releasing December 3) will be the perfect gift for any fan of the franchise!"
---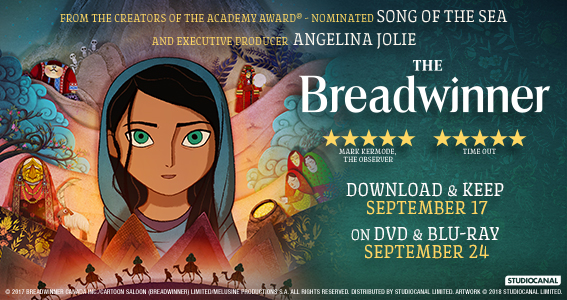 ---
At the ERA AGM, Universal md Ian Foster praised the studio's collaborative efforts with HMV on the widely admired VHS range, a raft of classic catalogue titles given retro packaging with a healthy nod towards the old CIC design on the sleeves. They look like videos, but contain dual format releases. And now a whole raft of new titles have been added to the exclusive range, taking in a further Titles arriving on October 29 include Jaws, Jurassic Park, Trading Places, Tremors, Clue, An American Werewolf In London, The Frighteners, Grease, Flashdance, Up In Smoke and Crocodile Dundee. Commenting in the new additions, Universal's John Partridge said: "We were always planning a second wave if the first was well received by fans. Thankfully it was and the weekend that HMV announced the first wave titles, fans were already suggesting other films they would like to see given the VHS treatment – Jaws, Jurassic, American Werewolf etc. So it was great to know we were going to keep the momentum of this range going by delivering on many of those titles. We also have a few new to Blu-ray titles this time round such as Trading Places and Up In Smoke which gives collectors another reason to buy in to the range. HMV has been a fantastic partner on this and the process has been very collaborative. They provided feedback on the packaging & title selection during the initial design work and we went through a few design iterations that looked 80's but were not as authentic as the final range we decided on. They also did a truly amazing job of exciting their consumer base about the product release and together with our PR team – created some real buzz around the launch of wave one. VHS was a lot of fun to work on, a great experience and demonstrates that there is still lots of love for the physical format out there. Many of the consumers commenting on VHS remember owning the original VHS versions of these releases but many of them said that they largely missed the VHS era, but still thought our releases were cool. It was very gratifying to see consumers responding to the love of physical formats generally as well as the specific nostalgia for VHS."
Appointment news and John Ramchandani has joined the programme and acquisitions department at the BFI as head of video publishing and online programming. He boasts some 20 years of experience in the film industry taking in exhibition, acquisitions, distribution, home entertainment and international sales, working for Cineworld Cinemas, Metrodome Distribution, Hollywood Classics, and most recently as Sales Director at Park Circus, working across DVD/BD, TV and VoD sales. He will be based at BFI Southbank, working alongside the BFI's video publishing team and will be leading on both DVD and programming for BFI Player. Ramchandani said: "I am thrilled to join the ranks of the programme team at the BFI. Having worked across film distribution and sales for several years, I have long admired the BFI's output from afar. We are all brutally aware of the decline in physical sales, however the BFI has bucked that trend by delivering must-have, collectable product and it's with the likes of The Man from Mo Wax, Napoleon and The Complete Alan Clarke at the BBC collection that sales have maintained, year on year. We are now focusing on the slate for 2019/20 and I look forward to contributing to the amazing output across physical and digital."
---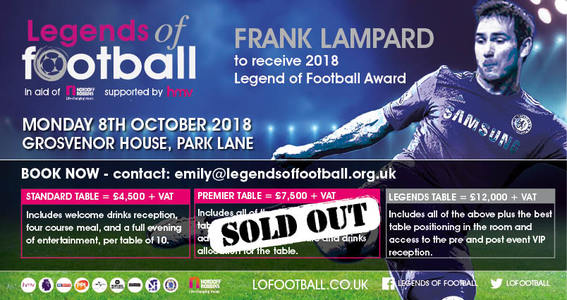 ---
Comic book news – when isn't there – and the latest rumour emanating from Disney HQ in California concerns TV spin-offs. It's not official yet, but it appears as if the Marvel arm of the Disney-owned empire is readying itself for an onslaught of new series. These will focus on established characters such as Loki and Scarlet Witch, with the programmes coming under the supervision of Marvel itself and supremo Kevin Feige. What's more they will boast big budgets, with each season boasting somewhere between six and eight episodes. And, crucially, Disney is keeping the series to itself – rather than licensing to the likes of Netflix, it is saving them for its long-mooted streaming service.
It's still a while away, but the seemingly never-ending James Bond saga is continuing. Latest news comes after the exit of Danny Boyle (still the subject of many rumours and fevered online speculation). Now producers Michael G Wilson and Barbara Broccoli have made two major announcements concerning the project, still only known as Bond 25. First, the new helmer has been unveiled, with Cary Joji Fukunaga set to direct. His CV includes Netflix's Beasts Of No Nation (starring the man many have tipped to be a future Bond, Idris Elba, as well as the superlative first series of True Detective and, timely for its Netflix release, new series Maniac. In addition, the film will be released in February 2020. It was originally slate for the traditional Bond pre-Christmas slot the previous year, but this slight delay signifies a new release strategy for 007.
As mentioned above, The Walking Dead is expanding. its universe. The eighth season is just coming out on DVD and Blu-ray, with the ninth due to air later in the autumn, with Fear The Walking Dead still ominously marching along. Now franchise supremo Scott Gimple is planning further spin-offs, possibly, as speculation has it, targeting overseas territories, capitalising on the brand's international appeal. There's also the likelihood of feature film outings too…
"Almost every film released in 2018 has been pirated and leaked to the web. In 2017, the country's cinemas showed 477 movies, and 211 of them were pirated, which is six times more than a year earlier. On average pirates earn $3 per 1000 views. Therefore, an average monthly income of pirated websites owners can reach $10,000. It would cost roughly $240 to create a pirated website, which allows owners to quickly recoup their 'business'."
Group IB on the ever-growing problem of illegal camcordering of theatrical releases in Russia, where 280 of the year's movies have been filmed…
Here's the one everyone's been talking about…
Not where Harry lives, presumably…
Those Carpenters in full…
You're on The Raygun newsletter mailing list, which has been running for eight years, because you requested it, have been recommended to us or sent us emails. You can unsubscribe at any time, if you're daft, using the link elsewhere or by emailing as below. But of course, you don't want to do that, do you? We don't share your information with anyone else, we don't like cookies and we're the good guys. We care because you do…
To subscribe to The Raygun newsletter, please email
info@theraygun.co.uk
with subscribe in the subject matter
To unsubscribe, email

info@theraygun.co.uk

with unsubscribe in the subject
For editorial or advertising queries, contact

tim@theraygun.co.uk