FOX, DISNEY DEAL DOMINATES HEADLINES
THRONES SLAYS COMPETITION…
…AND FINDS A NEW WAY TO FLY
TESCO'S FROZEN SECTION EXPANDS
DUNKIRK GETS TAKEN HOME FROM MONDAY…
WITCH CONJURES UP A SPELL
ALTITUDE'S NEW AWARD HEIGHTS…
PADDINGTON'S WINTER TREAT…
…AS STUDIOCANAL GETS LUCKY
LIONSGATE UNVEILS Q1 SLATE
WWE TO REMAIN IN THE HOME ENT RING
AMAZON IS TRENDING AGAIN…
…AS NETFLIX RELEASES SOME FIGURES
SIGHT AND SOUND CELEBRATES NICHE LABELS
TRAILERS OF THE WEEK
---
---
If you can't read this newsletter or see the ads, please click here
It Was A Good Week For... Game Of Thrones. Still ruling…
It Was A Bad Week For… Those Digital Single Market proposals that may have ended territory by territory film and TV licensing deals and geo-blocking hit the buffers in the European Parliament…
The big, big news this week happened in the US, but the aftershock of the seismic deal between Disney and Fox, which sees the former buying most of the latter's assets in a deal with more than $50 billion, were felt around the world. And none more so than the UK, where Fox not only has its theatrical and home entertainment arm, but also looks after eOne's distribution, while Sky Store – part of the Sky TV giant which falls under the deal – has established itself as a key retailer on these shores in recent years, particularly with its innovative Buy & Keep proposition, where consumers are sent a physical copy as well as having access to digital. The deal is a long way off being finalised – there are regulatory hurdles to go through, not just in the US, but Europe and a post-Brexit Britain too, with most analysts not expecting it to be formally concluded with a better idea of what is happening until the end of 2018 or into the following year. As one keen US observer noted (albeit referring more to the US, but there's no reason why it's not just as apt here): "Disney's home entertainment group would be well served by keeping a lot of Fox's team onboard. Disney [is] not built for that massive footprint." But as we move into the final stretch before Christmas, let's at least not spend too long contemplating what it means for the X-Men and Fantastic Four and spare a thought instead for the staff, especially Fox employees, facing an uncertain festive season and New Year because no one knows what is going to happen yet… More on this in the weeks and months ahead.
Don't say we didn't tell you, but HBO's Game Of Thrones, featured in our special edition of The Raygun newsletter a week or so ago, landed in stores on Monday and slew the competition. The series, which, as we noted here last week and oft previously, has truly bucked the trend and broke all the rules for returning series on DVD and Blu-ray. So this, the seventh outing, released on DVD and Blu-ray in assorted SKUs with a couple of exclusives thrown in, has once again, has returned to the throne at the top of the charts, according to the Official Charts Company'a midweek bulletin. It was not only outselling every other title but, the organisation said, had notched up sales of 123,000 units in its first few days on sale. It's no mean feat for a series now in it seventh run, but again just underlines the dominance of George RR Martin's creation across home entertainment in all its forms. Commenting on the success, the company's Colin Smith said: "Naturally we are all very excited by the sales numbers so far for GoT. We never take these things for granted and mid December was never going to be easy for a premium TV boxset, but thankfully, the demand is still there and there in force. A big thank you to all the support because this was a huge campaign and a huge team effort."
Meanwhile, as mentioned here in our Game Of Thrones special, the release of the seventh season was marked with a major initiative at Belfast International Airport, which was renamed Westeros Airport. travellers at the airport will be greeted by a huge Welcome To Westeros sign, highlighting not just the release but the series' close links with the region, where much of it is filmed. Moyra Lock, head of marketing at Northern Ireland Screen, said: "HBO UK's official renaming of the Belfast's International Airport is a fantastic opportunity to cement Northern Ireland as the home of Game Of Thrones. The show has spearheaded a growing screen tourism phenomenon and we're delighted to welcome all fans and travellers officially to Westeros this December. The series has catapulted Northern Ireland into the premier league of global production locations and a huge legacy for the screen industry will be the local and highly skilled crew-base with vast experience on a show of size and scale that has the highest production values on television today." Graham Keddie, managing director of Belfast International Airport, added: "We are delighted to partner with HBO UK and NI Screen to showcase Northern Ireland as the home of GoT. As the principal airport for Northern Ireland, we look forward to welcoming the hundreds-of-thousands of passengers, as well as meeters and greeters that will be travelling through the terminal over the festive period and will be able to visit Westeros, right here, at Belfast International Airport."
---
---
And, Game Of Thrones aside, what else has been selling over the past week? Well, according to the Official Charts Company's midweek bulletin, it's not just the seventh season of Game Of Thrones selling through, as a box containing all seven outings was sitting pretty at number 21 at the halfway stage. The Hitman's Bodyguard, featured here last week, was a new entry at number two, with Micky Flanagan's An Another Fing climbing back up to number three. The top 10 included a new entry for The Dark Tower at number eight, while SPHE's first series of The Crown rose back up the charts to number nine on the back of Netflix's bow for the second series.
Sitting at number five in the charts of Olaf's Frozen Adventure, the short film marking a return of the loveable snowman from Disney's hugely successful animated outing. The title was released exclusively at Tesco, debuting on shelves on a Thursday, December 7. The 22-minute long title retails at a fiver and is available at 1,000 outlets. Commenting on the release, category manager Mark Green said: "Frozen is the biggest animated home entertainment film release ever so we think the DVD will present parents with a perfect stocking filler. The film features four new songs that are sure to become holiday season favourites and creates a great message of family togetherness. This year our Christmas campaign celebrates the many ways we come together over the festive period, so however you do Christmas, we think this DVD is a great treat to enjoy with family and friends."
The year-end top 10s are piling up, and now awards season has kicked off too, with the Golden Globe nominations announced this week (you can see them here) and the British Independent Film Awards taking place. Of course, the year's big awards contender, certainly when it comes to the major awards and the likes, is Dunkirk and the film arrives on physical formats on Monday December 18 after its impressive digital release. The film earned itself a raft of Golden Globe nominations earlier in the week, including Best Film and Best Director, the latter for Christopher Nolan. The director has been getting right behind the release, his thoughts here on heartthrob Harry Styles earning plenty of coverage in the likes of the Daily Mail (here). As ever, Nolan, who we raved about last week following his BAFTA My Life In Pictures talk, can straddle both worlds – talking about the One Direction star's acting debut one minute, proselytising for 4K Ultra HD the next (as he has said: "I'm excited to be releasing 'Dunkirk' on 4K UHD with HDR. The film was shot entirely on the highest definition Imax and 65mm film and this fantastic new format, with its increased resolution and superior colour reproduction is able to maximise Dunkirk's impact in the home."). The Dunkirk release is further boosted by the same-day bow for all of Nolan's Warner films (almost his entire oeuvre in other words) on the fledgling 4K Ultra HD format.
---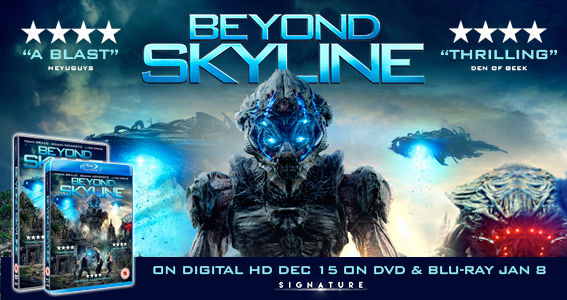 ---
One of the early films making the running is homegrown success story God's Own Country, which has wowed critics and audiences alike on its lengthy – and still ongoing – theatrical run. Early signs are good in terms of gongs too, as the film picked up a grand total of four statues at the British Independent Film Awards ceremony this week, for best Brit indie film, debut screenwriter (for director Francis Lee), best actor, for star Josh O'Connell and sound too. This bodes well not just for other awards events early in 2018, but also its home entertainment bow at the end of January next year. The title is being released by Picturehouse Entertainment and the publicity should continue right through to the release. What's more, it's not the only awards friendly title due from the company early in 2018, for The Party, whose Patricia Clarkson picked up best supporting actress at the same event, arrives in February with a similar wealth of strong reviews in its wake. Commenting on the titles, Nick McKay, head of distribution for Picturehouse Entertainment said: "We are absolutely thrilled with the success of both God's Own Country and The Party. God's Own Country is a wonderful film and it has been great to see how it has connected with audiences throughout its theatrical run. The film's release has been an amazing journey so far and this will continue as we now look ahead to the Home Entertainment release in January. The Party has also been a huge success with audiences enjoying the razor-sharp comedy of Sally Potter's brilliant script. This will definitely be another must-have release for Q1"
Also scoring big at the BIFAs, and also getting a timely release is Curzon Artificial Eye's LFF hit I Am Not A Witch. The film picked up three gongs at the event, including both best director and best debut director, as well as a breakthrough producer award, for Rungano Nyoni and Emily Morgan respectively. The film is due from the company on January 15 and is at the fulcrum of a busy January for Curzon Artificial Eye, it's sandwiched between the acclaimed Good Time as well as Borg Vs McEnroe a week later. Its success stands it in good stead for further awards and Curzon AE will also be able to show off the statues on the front of the sleeve of the I Am Not A Witch release. Commenting on its success, the company's Steve Lewis said: "Rungano and Emily are both enormously talented filmmakers of great promise and we're delighted for their success at the BIFAs. The acclaimed I Am Not a Witch is a strikingly original work and these awards help further raise its profile in advance of its home entertainment release."
Also off to a flyer at the BIFAs was Altitude's hit from earlier this year, Lady Macbeth, which could well enjoy a new lease of life on the back of its awards at the event and what now looks set to be further nominations in the new year. After being associated with five Oscars in their four years of trading, Altitude has a good nose for what goes down well with voters, and its Q1 slate for 2018 includes some well-timed home entertainment releases for awards contenders. The Florida Project, which is cropping up on many end of year charts, is certain to get plenty of nominations around its March 5 release, while before that, the February 12 release of groundbreaking animated tale Loving Vincent is set to accompany the film's appearance in a wealth of Best Animated Film categories. Commenting on the releases, Altitude's Hamish Moseley said: "Following the box office and home entertainment success of Lady Macbeth it was great to see the film recognised so warmly at the BIFAs. We are equally excited to see so many other Altitude films such as Loveless, The Florida Project, Loving Vincent, Daphne, Human Flow and I Am Not Your Negro feature in this year's awards season. Such recognition enhances the campaigns around the films and helps raise awareness exponentially with consumers. We can't wait to work hard with our home ent partners to make all these releases a success."
Meanwhile, sticking with Altitude, and it's happy days at the company because, according to The Sunday Times, the company is one of the fastest growing in the UK. It was the only film operator to make it into the ST's Virgin Fast Track 100, which lists top companies with the fastest growing sales over the past three years. The company's Will Clarke said: "We are delighted that Altitude has been ranked in the 21st annual Sunday Times Virgin Fast Track 100, as a fast-growing company within the UK's dynamic film and creative industries. Our growth is testament to the hard work and commitment of the Altitude team and the confidence that partners and filmmakers have in working with us to get their films made, released in the UK and sold worldwide. We are celebrating our fifth year in business marked by a number of successes including co-producing the international hit 47 Meters Down, the UK releases of Oscar and international award-winning films Moonlight, Lady Macbeth and My Scientology Movie and going forward we have a pipeline of inspiring films for next year and beyond."
---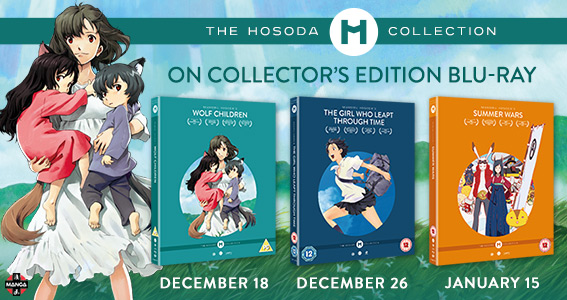 ---
Back to awards, best of the year and so on, and, come year end, Paddington 2 will be one of our favourites of the year and the marvellous sequel featuring the marmalade loving bear and his cohorts is still doing the business ahead of what is certain to be a few nominations of its own (especially at the BAFTAs) and Studiocanal is now in the throes of planning ahead for its home entertainment bow. Commenting on the release, the company's Olivia Dean said: "With the Christmas season truly upon us Paddington 2 continues to go from strength to strength in cinemas. Passing the £30 million mark, the film looks set to enjoy lots more family business over the holidays. Media activity will be sustained through to the new year across all mediums with festive creatives that ensure we'll all be dreaming of an orange Christmas this year." More on plans for what is set to be one of 2018's home entertainment biggies in the new year…
Sticking with Studiocanal, and ahead of the impending Paddington 2 home entertainment madness, it is eyeing that key December 26 Boxing Day slot with another key release, Logan Lucky. The Steven Soderbergh heist caper, perhaps best described as a redneck Ocean's 11, had a strong theatrical release in the summer and the company's release is aiming to pull in big bucks. Commenting on the release, the company's Thom Leaman said: "Logan Lucky is one of 2017's most enjoyable movies. An explosive heist involving race cars with a cast to die for – what's not to like? We're aggressively targeting a broad male audience across the festive period with a heavyweight above the line campaign across TV, digital and print. Backed up by a host of fun PR activations and influencer engagements – the campaign will be everywhere this Christmas."
Also due on December 26 comes gothic London based horror tale The Limehouse Golem, Lionsgate's entry into the busy Boxing Day field. Commenting on the release, the company's Beth Hall said: "Lionsgate's home entertainment publicity campaign for The Limehouse Golem covered a lot of ground – quite literally, in the form of a bespoke walking tour which introduced media to the 'real Limehouse' in East London, and the setting for this Victorian, gothic thriller. Other standout activity included two Q&A events with Bill Nighy and Stephen Woolley in Cambridge and London respectively; a feature exploring the film's locations, predominantly in West Yorkshire, which were recreated to represent Victorian Limehouse; and a media drop featuring classic Dan Leno music hall posters, Victorian detective novels, and festive treats to curl up with on Boxing Day, the film's Blu-ray / DVD release date. To complement the strategic publicity campaign, we have invested in both TV and online to appeal to our ABC1 target audience during the festive break."
The Limehouse Golem presages a busy first quarter for the company, with a raft f releases due in the first three months of 2018. Talking us through Q1, the company's Aoife Connor said: "Q1 sees Lionsgate UK bringing in the new year with a range of exciting home entertainment releases from prison break thrillers such as Maze, sparkly children's property My Little Pony, to the heartwarming Wonder. Our home entertainment titles for Q1 appeal to all tastes such as horror with eighth instalment in the "Saw" franchise, Jigsaw, and a true romantic drama based on Peter Turner's memoir about his relationship with Academy award-winning across Gloria Grahame, Film Stars Don't Die In Liverpool. Q1 will also see other true-life stories released such as The Glass Castle and Only The Brave. Each title will be supported with a fully integrated publicity campaign, with My Little Pony focussing on a young audience and parents with fun and engaging content such as baking and arts and crafts. Jigsaw and horror Leatherface will be aimed at male-focused horror fans, with Jigsaw utilising the infamous Billy the Puppet where possible throughout the campaign. OnlyThe Brave, Film Stars Don't Die In Liverpool and The Glass Castle will be supported with high-brow publicity campaigns aimed at an older ABC1 audience."
---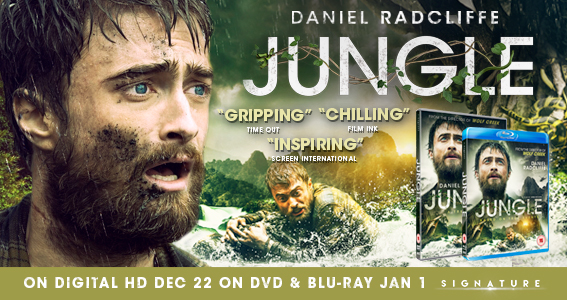 ---
WWE wrestling releases have been a mainstay of the home entertainment sector since the early 1990s, with a run of more than 25 years through the VHS era, onto DVD and latterly Blu-ray and digital download. And even in an era of streaming opportunities and ever-growing pay-per-view, it is set to be an important and crucial part of the physical business for the next few years, as FremantleMedia is set to renew its relationship with the organisation for a further two years. The relationship between the UK distributor and the global sports entertainment organisation has continued to grow during the last five years, with ongoing releases taking in the big calendar events (WrestleMania and beyond) as well as superstar profiles and classic matches and historic clashes. WrestleMania is one of the year's biggies, of course, but the other releases provide further support and add breadth to the release schedule. Fremantle's svp of home entertainment, Pete Kalhan, said: "WWE continues to build an incredibly strong global brand across numerous categories. Home Ent continues to perform so continuing our relationship was a no brainer." WWE label manager for Europe Ken Law added: "WWE physical releases out-perform the market in the both the UK and Europe so it's great that we've secured two more years of fantastic content that fans still want to buy and own."
Amazon has released its latest trends report, which, as ever, makes for fascinating reading. As ever, the report gives a snapshot of what's selling well in what area of the UK, highlighting, for example, that, in terms of early Christmas presents, Mickey Flanagan's An Another Fing DVD is selling best to Londoners, while in Glasgow, it's Blue Planet II, while Game Of Thrones is hugely popular in Belfast. It's also marking 10 years of Amazon's Prime service, with the bestsellers from the decade including Frozen. Its 10 most watched TV shows include Commenting on the report, the company's Doug Gurr said: "It's been an exciting few months for Amazon Prime Originals. The Tick, a show about a strange blue superhero launched in August exclusively on Prime Video, while we announced that Michael Sheen and David Tennant are to star in upcoming Good Omens, a new series based on the bestselling novel of the same name by Neil Gaiman and Terry Pratchett, set to hit our screens in 2019. Jeremy Clarkson, Richard Hammond and James May will burst back onto Prime Video this December with Series 2 of the global hit show The Grand Tour."
Netflix has also released some research, and while the company is often reticent about how many watch its programmes, it did share some other facts and figures. It again showed how any pronouncement from the svod service can earn column inches: its tales of how someone had watched Pirates Of The Caribbean every day for a year, (as it noted: "The one we're still scratching our heads about, the person who watched Pirates of the Caribbean: The Curse of the Black Pearl 365 days in a row (streamin' me timbers?). An impressive feat, especially as the average member watched around 60 movies on Netflix this year,") earned coverage, as did someone who'd watched Bee Movie excessively. It broke down its market into shows consumers devour (top was American Vandal), those consumers savour (The Crown), shows you "cheat" on your partner or friends and family with by watching ahead of them (Narcos) and shows that bring us together (Stranger Things).
We'll end with our favourite top charts of the year-end, the annual Sight And Sound poll of the DVDs of the year, as highlighted by a group of critics and industry types. And everyone agreed it's been a vintage year for releases, particularly from boutique labels, with Powerhouse's Indicator series earning plaudits alongside its more established rivals. As Little White Lies editor David Jenkins noted: "It feels like we're deep into a new age of physical home media boom, and it's a premium age for sure. Increasingly, Blu-ray and DVD distributors seem like they're operating as record labels. They're not punching out releases as a matter of course – as part of a movie's inevitable lifespan, to end covered in child vomit, on the utilisation steel-shelving units of some high-street secondhand outlet or charity shop. These companies now use each as an opportunity to create something beautiful." And as Mehelli Modi, from UK world cinema imprint Second Run added: "Looked at overall, the UK is now arguably the most exciting territory in the world for the quality of our home video releases, particularly when prepared by the amazing collection of Independent labels which we are lucky to have." You can see it here…
---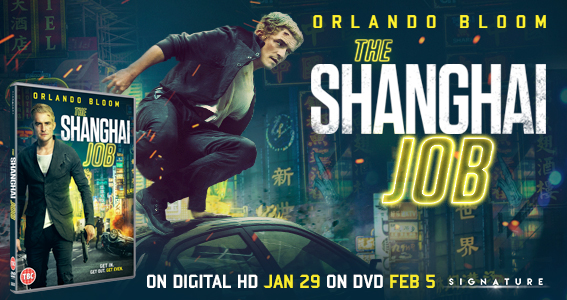 ---
"The acquisition of this stellar collection of businesses from 21st Century Fox reflects the increasing consumer demand for a rich diversity of entertainment experiences that are more compelling, accessible and convenient than ever before," said Robert A. Iger, Chairman and Chief Executive Officer, The Walt Disney Company. "We're honoured and grateful that Rupert Murdoch has entrusted us with the future of businesses he spent a lifetime building, and we're excited about this extraordinary opportunity to significantly increase our portfolio of well-loved franchises and branded content to greatly enhance our growing direct-to-consumer offerings. The deal will also substantially expand our international reach, allowing us to offer world-class storytelling and innovative distribution platforms to more consumers in key markets around the world."
Disney chairman Bob Iger on the deal with Fox…
"We are extremely proud of all that we have built at 21st Century Fox, and I firmly believe that this combination with Disney will unlock even more value for shareholders as the new Disney continues to set the pace in what is an exciting and dynamic industry. Furthermore, I'm convinced that this combination, under Bob Iger's leadership, will be one of the greatest companies in the world. I'm grateful and encouraged that Bob has agreed to stay on, and is committed to succeeding with a combined team that is second to none."
Rupert Murdoch on the same deal…
Only one new entry in the top 10 – Stronger at number 10 after earning a touch more than £100,000 as exhibitors and distributors drew a deep breath ahead of the arrival of the latest Star Wars film, The Last Jedi.
Big remake news this week sees word emerging of a new take on buddy cop classic 48 Hours, the Eddie Murphy and Nick Nolte starrer that became the blueprint for the genre. Paramount is behind the remake, with directors Benny and Josh Sadie, the pair behind Good Time, in the frame to helm…
Also due for a US TV remake is the marvellous IT Crowd. Creator Graham Linehan is said to be working on a version of his series of American telly executives… The Office aside, it's got plenty of pitfalls and disasters to avoid, as UK to US series has not always been the easiest transition to master…
With Fox an Disney dominating the comic book world, as everyone speculates on whether or not Deadpool's going to be in the Avengers and if Fantastic Four will team up with Thor, there's been little superhero news this week, although reports have com out that Woody Harrelson is in the running to join the cast of Venom…
Follow us on www.twitter.com/theraygun…
Not actually ready yet, but you know what it means…
Looking bright for this one…
Arriving soon, via Eastwood…
This looks pretty strong…
To subscribe to The Raygun newsletter, please email

info@theraygun.co.uk
with subscribe in the subject matter
To unsubscribe, email

info@theraygun.co.uk

with unsubscribe in the subject
For editorial or advertising queries, contact

tim@theraygun.co.uk