Is It Blackmail or Justice For Sale In Oklahoma County?
They say you cannot cheat an honest man. When the deal sounds too good to be true and you stand to gain much for little effort, an honest man knows to beware. That appeared to be the case with another anonymous set of documents that found their way to the Sooner Tea Party last week. Boy did that turn out not to be the case… it is looking like Oklahoma County is a place where you can receive as much justice as you can afford, or as much as your attorney can afford.
The documents alleged campaign donation ethics violation against Oklahoma County District Attorney David Prater along with either a blackmail scheme or a justice for sale scheme, tying the campaign donation ethics violation with a court case.
The
story
starts on September 12
th
2008 at 1:40 am when Oklahoma City DUI Attorney Lewis B. Moon and Oklahoma County public defender David James Bedford tried to go through a Whataburger drive through. No, the State Chamber and the RINO's haven't made a post partying munchy stop at 1:00 am illegal yet. The drunken miscreants were driving the wrong way through the drive through and nearly hit another car.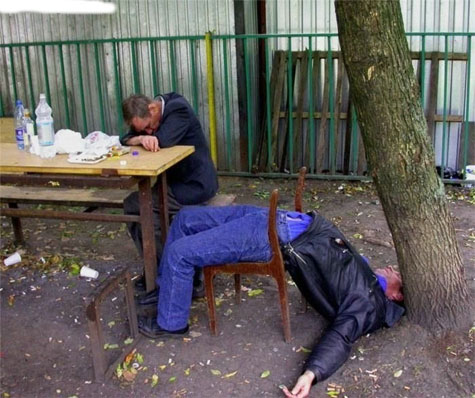 Warr Acres police responded but Moon waved a Oklahoma County Sheriff office badge in an attempt to evade arrest. The badge was an "eagle" badge, a keepsake type badge given to political supporters of the Oklahoma Sheriff's office, not an official police badge.
Moon allegedly was reeking of alcohol and exhibited other signs of intoxication so the Warr Acres officer placed Moon under arrest after a struggle. Once cuffed, Moon then cursed at the officer and spit in his face. After Moon arrived at the Warr Acres he made threats to "track down" the store clerk who called the police to report the drunken driving incident, dropped names of numerous Oklahoma County judges, threatened to sue everyone involved, all the while demanding to be "taken immediately to Oklahoma County jail".
The
video of these two drunken morons
is pretty funny to watch. Anyone ever hear of a criminal demanding to be taken to jail? Did they expect for their arrest to be covered up once they reached Oklahoma County jail? One would think they would want to sober up,post bail, and go home.
Moon was charged with four felonies; Actual Physical Control of a motor vehicle while under the influence of intoxicants (DUI), resisting arrest, spitting on a police officer, and impersonating a police officer. Moon was released on $8,000 bond and Bedfordwas freed on $245 bond. On November 3rd, Oklahoma County District Attorney David Prater files the charges against Moon in Oklahoma County court. Bedfordwas charged with public intoxication.
So far so good, the system caught a couple of drunks and was dealing with them. But then it gets complicated. Looking at the court records of Moon's court case shows over 60 separate entries and 23 court dates set between November 3rd 2008 and present but three years later Lewis Moon has yet to face a judge or jury. Many of the continuances were requested by Prater himself according to the docket notes. Why would it take almost three years for this case to come to trial?
There is a trial set in November but given the special treatment so far, is Prater going to properly prosecute this case? And I can hear the questions from our readers, why would Prater not want to prosecute this case and get a conviction?
That question might have been answered by looking at the Oklahoma Ethics Commission campaign donor info from the 2006 Prater campaign. Lewis Moon maxed out as a contributor to Prater's campaign in 2006, giving the maximum allowed donation of $5,000.00. Normally in cases where a campaign donor is brought before a D.A. or judge who had accepted campaign donations from the litigant, the case is sent to the Attorney General Office and it is put out to another D.A. in another county. They do this in all cases where a conflict of interest might occur. So why did Prater not only keep the case, why did he
personally show up
on many of the court hearings?
Sadly our story is about to turn from a simple good old boy system protecting a drunken peer to a possible blackmail or justice for sale scheme.
Accompanying the info given to the Sooner Tea Party on the Moon arrest was an affidavit (
page 1
,
page 2
) from a local restaurant owner stating that on November 20
th
of 2006 campaign victory party/campaign debt retirement fundraiser was held an a popular North side OKC restaurant . The information claims that Prater approached five supporters before he hit pay dirt with Lewis Moon who whipped out his credit card and paid the
$12,700.00 bill for the event
.
I redacted identifying info from the affidavit to protect the man that signed it. He runs a business with many employees and adverse publicity could harm his business. The original copy of the affidavit will be provided to authorities this week. If the media gets hold of this info it will be from the authorities. Yes we need to clean up government but we need to limit the damage to good people during the fight.
Looking at Prater's ethics commission reports, a $5,000 donation by Moon was found on page three of this
CR-1 campaign report
. The significance of this is that donating more than the allowed $5,000.00 per year is a felony under Section 187.1 of Title 21 of the Oklahoma Statutes. If these documents lead to charges against Prater, he will be looking at charges for soliciting and accepting donations over the limit, not reporting the donation, not reporting the fundraiser expense, and possibly conspiracy charges for evading campaign finance laws.
David Bedford also donated a few times to a Prater campaign. And even more strange, there seems to be no court record for David Bedford in the oscn.net data base. Bedford is still employed by the Public Defenders office so did he get off scot free?
Once we researched the campaign donation data and satisfied ourselves that the court data supported what the anonymous documents claimed, we went looking for the notary public that notarized the document. She was found in Moore Oklahoma but wouldn't return a phone call.
Next we went looking for the NW OKC restaurant owner that had signed the affidavit. He wasn't eager to cooperate. A call to his restaurant went unreturned as did a message sent via his Face book page. That message seemed to hit a nerve because it appeared that the Face book page was reset to a private viewing only for "friends" of the restaurant owner a few days after the message was sent. I am no Face book expert but the web page changed dramatically from one that was filled with wall postings to one that merely announced recent activity concerning "friends".
A thorough inter net search brought up phone numbers from previous businesses he had owned and we eventually got him on the phone. No, he wasn't pleased to receive the call, it must have looked like trouble knocking on his door but he agreed to a face to face meeting on Monday morning.
To tell you the truth, I went in on Monday morning believing that the affidavit was likely fraudulent, perhaps with his signature forged or cut and pasted off a legitimate document. But the restaurant owner turned out to be a man of immense integrity. Although he was not happy to see the affidavit surface on account of it potentially hurting his business, he came right out and told me that the affidavit was genuine except that the notarized statement had been added after he signed it, which is not in itself illegal nor unusual, there is a loophole in the notary public laws allowing such additions. The story behind the affidavit was that a friend had learned of the fundraiser and Moon paying for the event, and then asked if the restaurant owner would sign an affidavit setting out the facts. The restaurant owner was reluctant and asked if Moon or Prater would get in trouble if he signed the affidavit, but he was told no, it wasn't that sort of deal. And just who drew up the affidavit and got the restaurant owner to sign?
We know who drew up the affidavit but were unable to speak with them today as their firm was closed for Columbus day. This story will continue next week after we have the time to do more research and find out if we can get the person to cooperate.
Oh, one more thing about this story. The Lewis Moon case wasn't the case that brought this story to light, it was the third case involving alleged irregularities at the Oklahoma County District Attorney office with Prater involved in some manner. The Lewis Moon case was chosen to lead the story due to the drunken attorney arrest being a very public story and the three year gap between arrest and trial is very unusual. Do the other cases involve Prater campaign donors? Find out next week with part two of this story.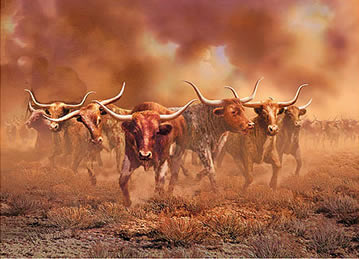 Link Correction To the Tulsa District Attorney Office Letter
Okay, I'll fess up on this one. I inserted a broken link for the Tulsa D.A. letter in the last newsletter. Some times what is in the politicians heads is magnified by uncertainty so we thought we would have some fun giving a few of them ulcers while they searched for the document. The attorney that represents Representative Sullivan, Jim Gotwals, took this extremely seriously, so much so that a source inside his office reported that he stayed home last Tuesday after the RedDirtReport.com story hit and made phone calls trying to quash the story before it hit the mainstream media.
Here is the link to the Tulsa D.A. letter
Last week we caused quite a stir with our release of the letter from the Tulsa District Attorney Office that stated they were sending the info to the Oklahoma Insurance Department Fraud Division (OID) for investigation. The RedDirtReport.com published the story, then almost immediately the McCarville Report picked up the story, only to later update around 5 pm with a blaring red headline stating the OID had examined the info and decided not to investigate. The RedDirtReport.com replied the next day with questions concerning the timeline of the investigation.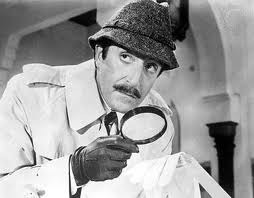 One does wonder how an investigation can be closed in August 18th after the info was given to them on August 15th. Is that enough time to do a proper investigation? And since the Tulsa D.A office letter didn't get delivered to the Sooner Tea Party till September 30th, how did the OID investigate the information and reject it by October 5th as stated by the McCarville Report? That would be three working days or less.
The confusion might be caused by the fact that the original OID investigation into Representative Sullivan was brought by Mrs. Sullivan and entailed the Northwest Mutual Insurance policy that was embezzled during the period when all marital assets were frozen by court order and the charges were actually leveled at one Don Quint, the insurance agent/financial adviser that was in charge of the policy. The Sooner Tea Party info that the Tulsa D.A received was on the Guardian disability insurance policy in 2006 and centered on false statements on the disability insurance application.
Anonymous sources reported that OID wasn't able to prosecute the insurance application fraud due to the lack of statutory powers under which they operate. A quick search of the 1138 pages of Title 36 revealed that they indeed did have the power to charge Sullivan with misdemeanors for false statements on an insurance application.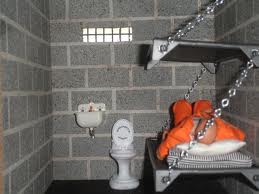 Here is the statutory power that allows the OID to prosecute Representative Sullivan for lying on the insurance application:
Look on page 176 of 1138 pages in the PDF. The wording highlighted in red type below is our interpretation on how the statute is to be read.
12.

Fraudulent statement in application; penalty

.

Any

insurance agent, examining physician, or other

person who knowingly or willfully makes a false or fraudulent statement or representation in or relative to an application for insurance,

or who makes any such statement to obtain a fee, commission, money, or benefit

shall be guilty of a misdemeanor

.
We will be discussing this with the OID next week. The Tea Party supported John Doak in his campaign, the Sooner Tea Party alone handled over 400 polling stations sign plantings. We are not asking them to do something that they can't do, we are asking them to enforce the law.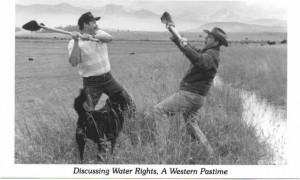 Are Water Rights Behind Representative Dan Sullivan's GRDA Job Quest
?
Okay, something is really rotten about the State Chamber of Commerce pushing for Representative Sullivan to be the next GRDA head. Why would they want someone that has been outed with such damaging information? We think we have found one of the reasons they are so determined to force Representative Sullivan on the GRDA despite his complete lack of experience or qualifications for the job. The man is completely amoral and will do as he is told and the State Chamber wants something in Eastern Oklahoma. What is it?
It is water rights... how best to screw the rural areas out of water rights to supply Tulsa with cheap water at the expense of the local farmers and communities than by enlisting big city legislators to do the dirty deed?
This map shows another group of potential victims from which Representative Sullivan and the State Chamber of Commerce are trying to strip valuable water rights. Notice how the Indian tribal lands overlay GRDA projects in Eastern Oklahoma? And like the commercial says, "But wait! There is more!"
Here is the content of an email from House staffers with sensitive information redacted (no sense in getting any low level staffers fired over this email getting out).
Can you get this message to Rep. Sullivan today? Thank you!
Rep. Armes would like to move your Interim Study #05-125 on Watersheds in Eastern Oklahoma to Thursday, November 17 instead of hearing it on Tuesday, November 22 (2 days prior to Thanksgiving).
Since I spoke to you last week the group who we had 2 Interim Studies scheduled to be heard on the 17th have had a conflict arise, so we have the date scheduled, but with no studies to be heard. Also, I believe only the morning of Nov. 22 would work for you and Rep. Armes (the Chairman) could only make it here by the afternoon of that day. So, the details of the November 17th meeting thus far:
Environment and Natural Resources Committee Interim Study Meeting: Thursday, November 17, 2-4 p.m., Room 512A
Let me know if this date and time will work for you, if not, we will have to look at a date after the Thanksgiving holiday.
Thank you for your assistance.
P.S. Nov. 17 is also the same day as the Oklahoma Hall of Fame Induction Ceremony, which is why Chairman Armes will be in town.
And note the reference to getting Rep. Armes together with Rep. Sullivan? Here is another email from Richard Wheatley, a powerful lobbyist, explaining why the two RINOs are meeting. From the letter it appears that Representative Sullivan is strong arming Representative Don Armes for the benefit of TMUA, Tulsa Metropolitan Utility Authority. The rest of the letter lays out just how much control Wheatley has over Sullivan but if that isn't enough, read this email where Wheatley brusquely gives Representative Sullivan his marching orders. Note the lack of respect for Representative Sullivan, completely different tone from the public letter sent to TMUA, just blunt, to the point, get this done boy if you want your campaign money next election. The purpose is to legislate the Indian tribes, farmers, ranchers, pork producers, and agriculture suppliers out of business by putting stringent run off water standards in the Spavinaw watershed.
Here is a GRDA FAQ section that outlines just what they intend to do. Those of you that are familiar with Agenda 21 will understand exactly what the game plan is and why Tulsa and Oklahoma City want land use strictly controlled around the state. The GRDA is one of the most likely government organizations to be used to drive the rural population back into the cities by using their unusual eminent domain powers. Few Oklahomans realize that if the GRDA wants your land, they send you a letter with an offer of what they think it is worth. If you refuse the offer, they can condemn your land and you have absolutely no right to contest the taking of your land nor the price you are given. No courts, no negotiation, they just take your land and pay you whatever they wish.
Can we really afford to have am person with such low morals sitting in one of the most powerful (and well paying) jobs in Oklahoma?
Save this photo by right clicking on it, then open it up and zoom in on Oklahoma. The blue areas are where you are allowed to live once Agenda 21 is complete. Looks to me like a Trail of Tears in reverse.